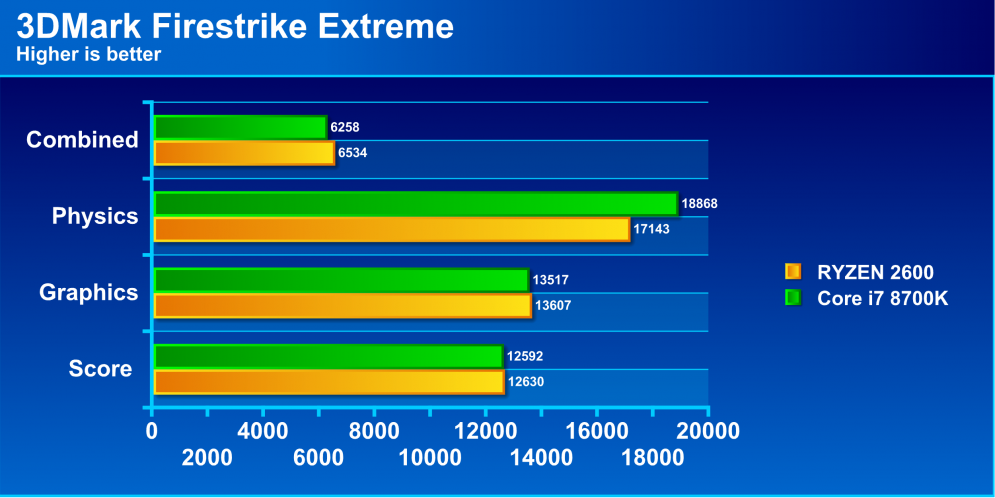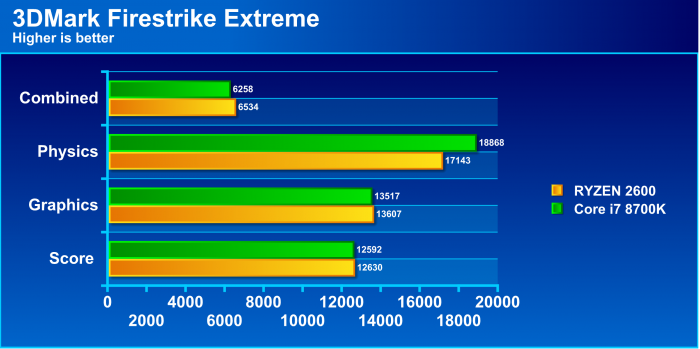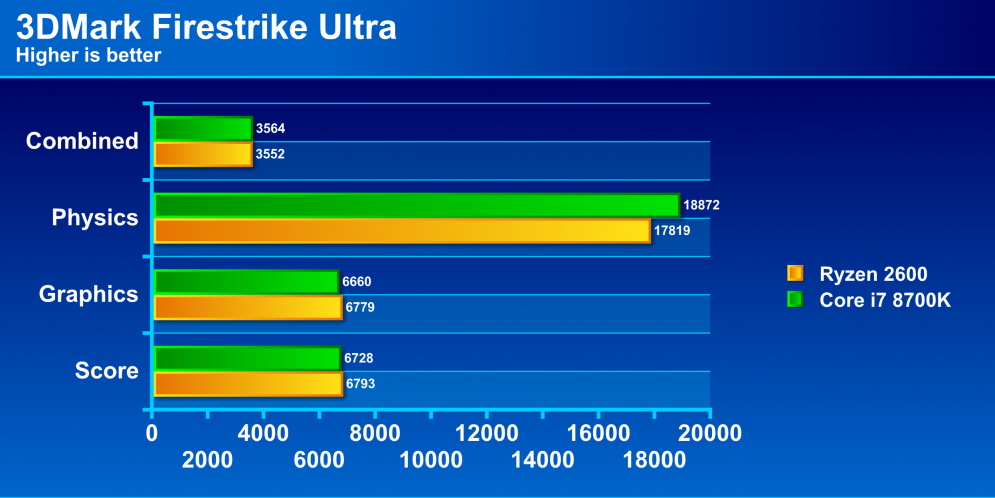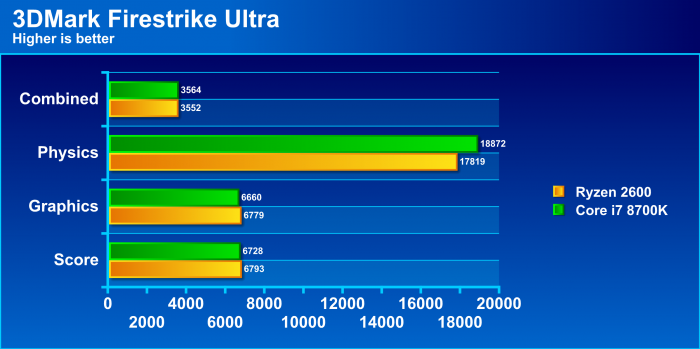 3DMark Firestrike shows us the first hint that a gaming performance surprise may be looming. while the Physics (CPU) based score is lower you will notice that the graphics score is higher.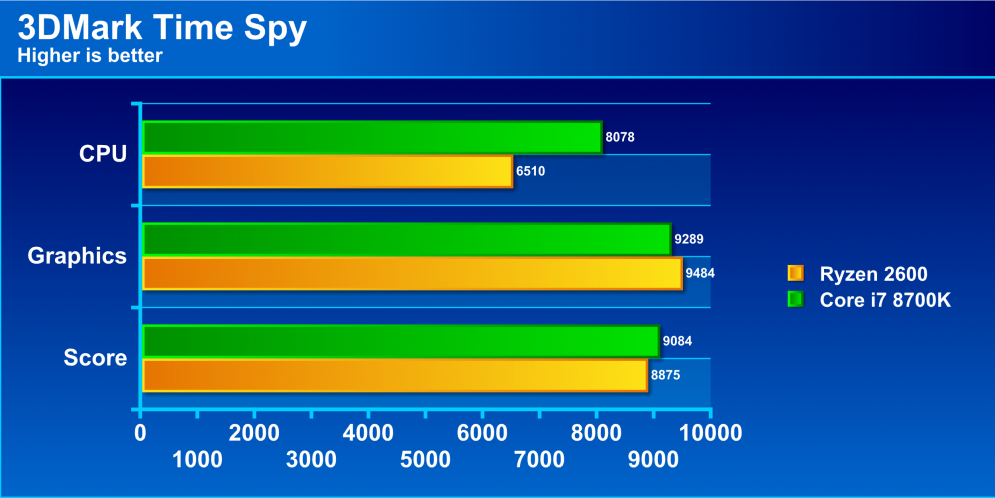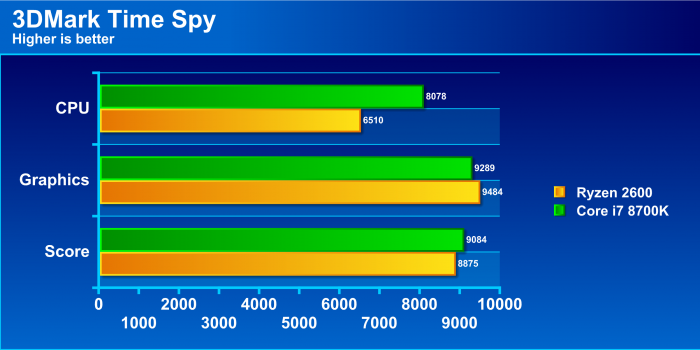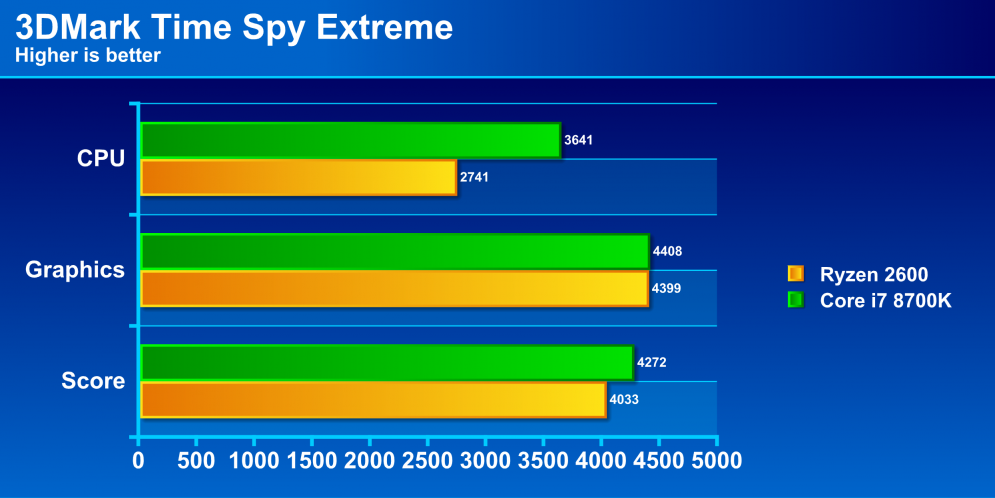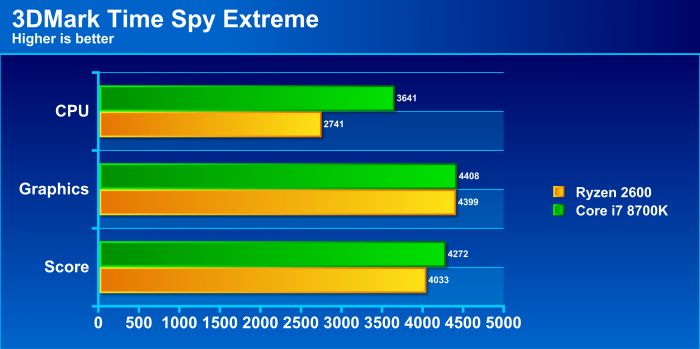 Time Spy shows a close enough to be parity on the graphics tests and this is a DX12 benchmark so this is definitely boding well for the 2600 as so far its graphics performance is right on par with the much higher cost competitor.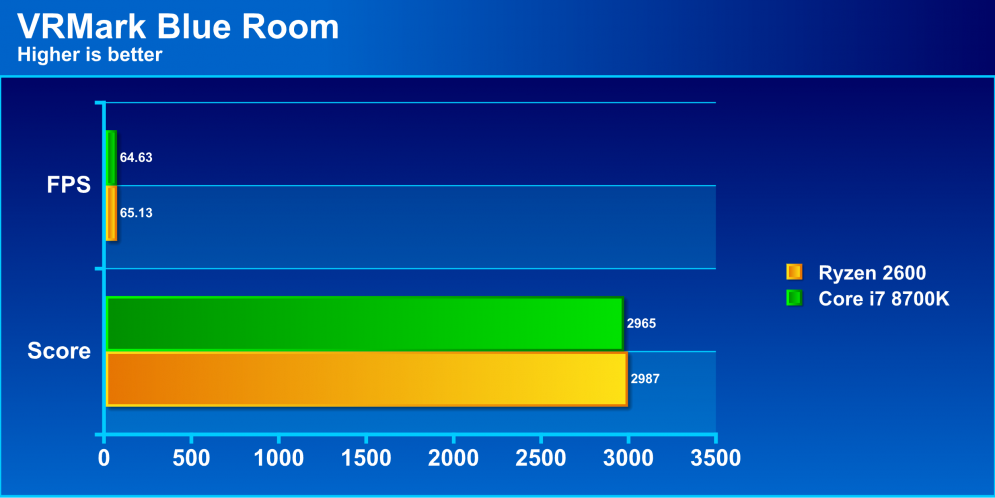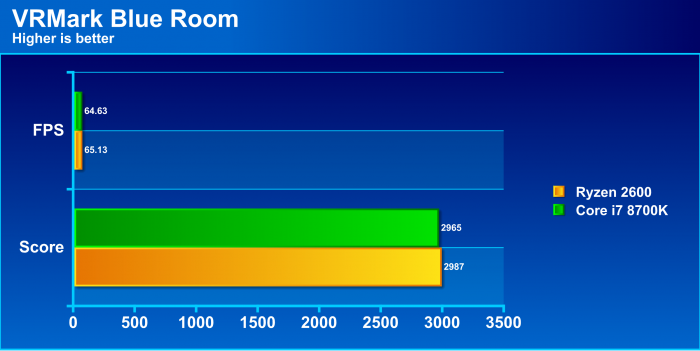 VRMark has 3 levels, Orange (easiest), Cyan (Middle) and Blue which is the extreme one. For the sake of time, we turned it up to 11 and loaded Blue Room to see how the performance scales and once again while it is within the margin for error there is a slight need for the 2600 or basically parity for the performance between these two.


Heaven is a long time test ion our suite. It is from Unigine and pushes tesselation and some heavy GPU loading.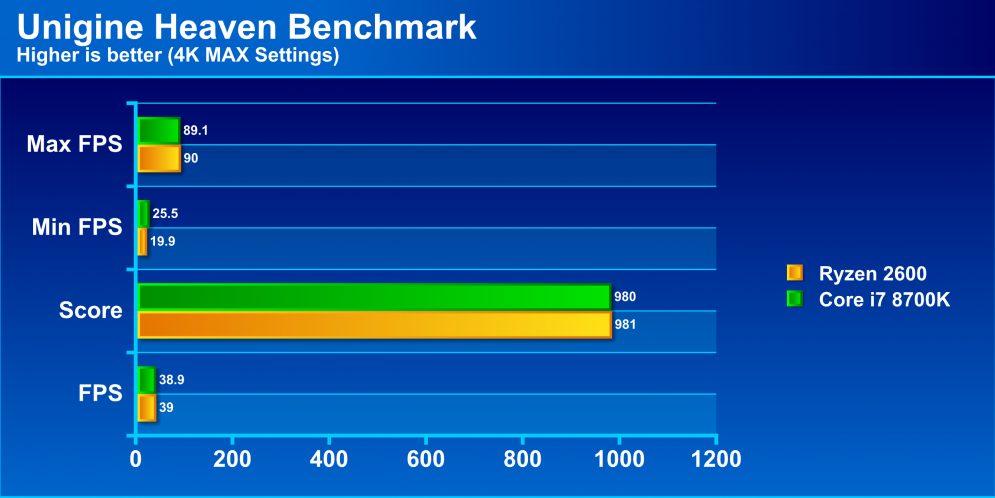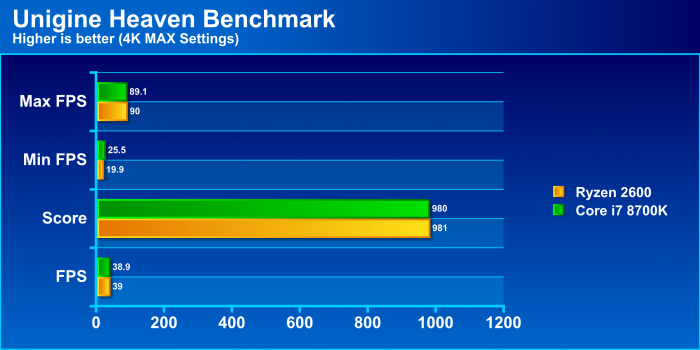 Heaven pushes basically pure rasterization with a solid dose of tesselation and it shows parity between the much cheaper 2600 and the 8700K. Noticing a trend yet?


Superposition is the newest benchmark from Unigine and is better aligned with testing the newer cards we are testing today.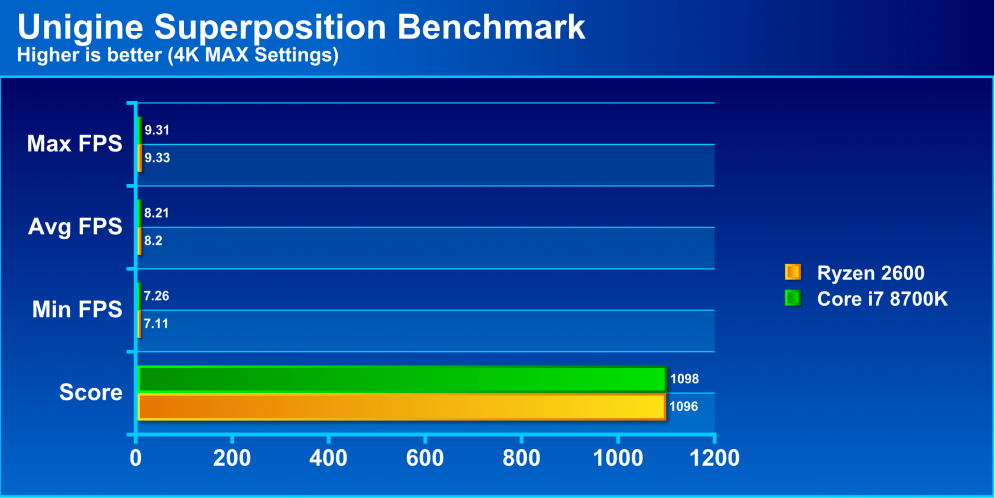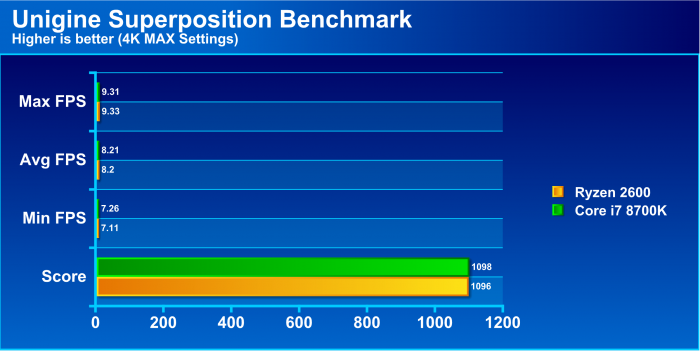 The final bench being superposition which can be a mere slideshow when cranked up at 4K validates everything we have seen thus far. Can this many benchmarks be wrong or is the RYZEN 5 2600 really a diamond in the rough for gamers?
Next up is the gaming benchmarks where you see how it compares in actual gameplay not just prepared synthetics.