The Inside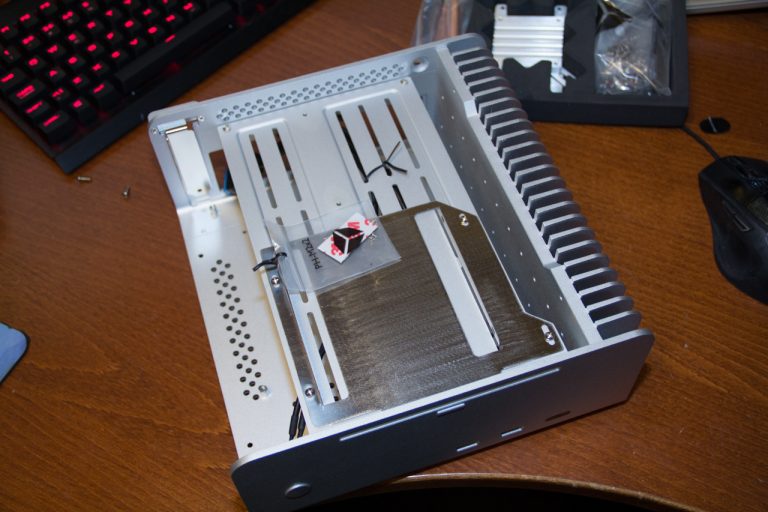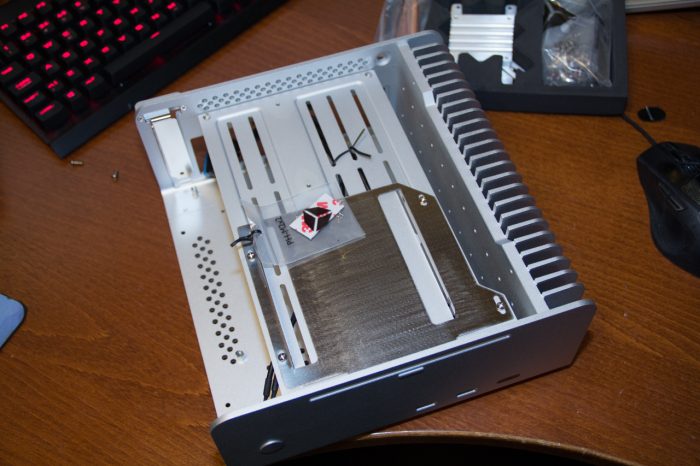 As we open up the case we see the storage holder where you can attach both hard drives, SSD's and the optical drive.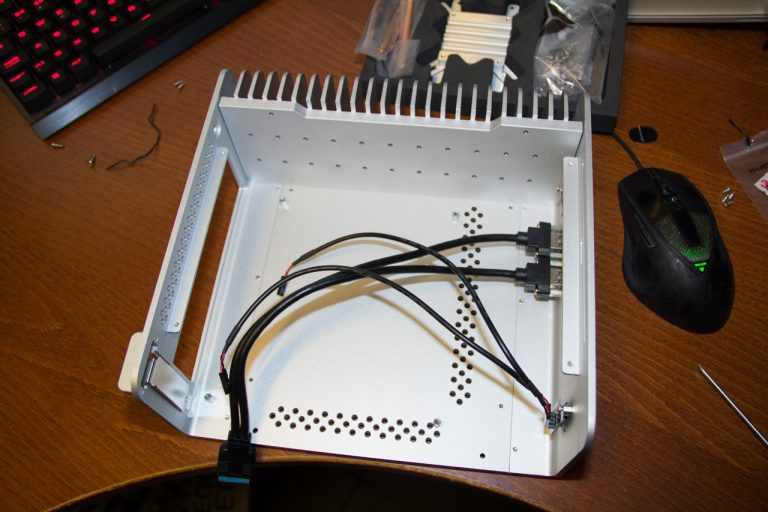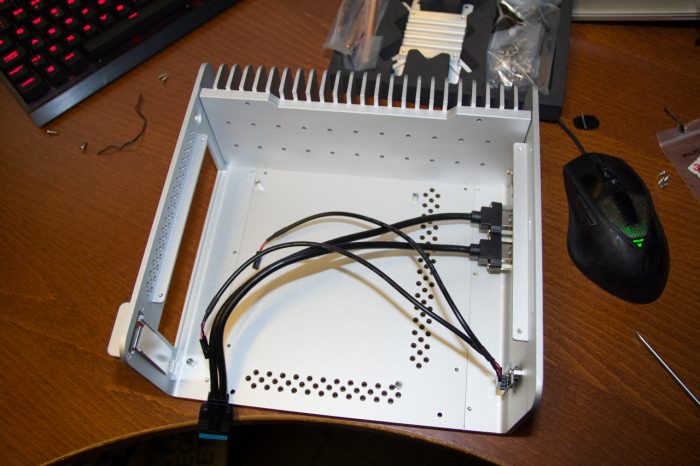 As we remove the storage holder we see that the chassi otherwise is very bare. All we get is the cable from the USB-ports and the cables for the on/off-button and the power-LED.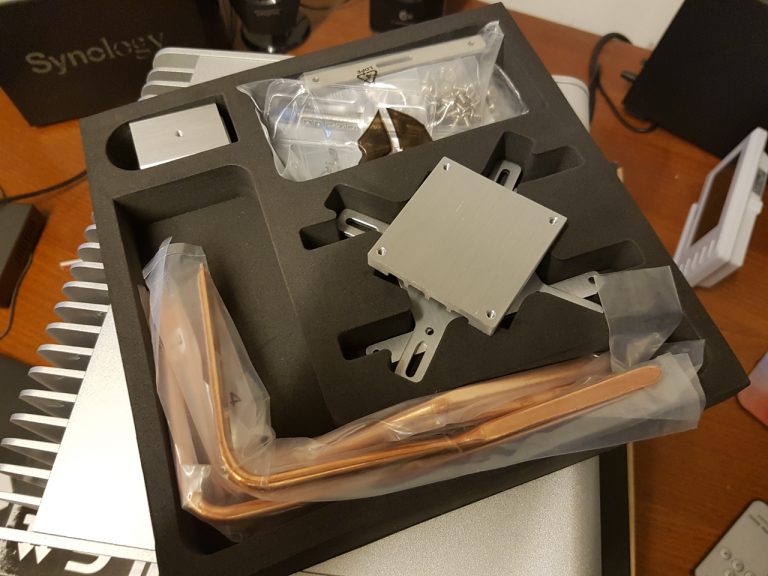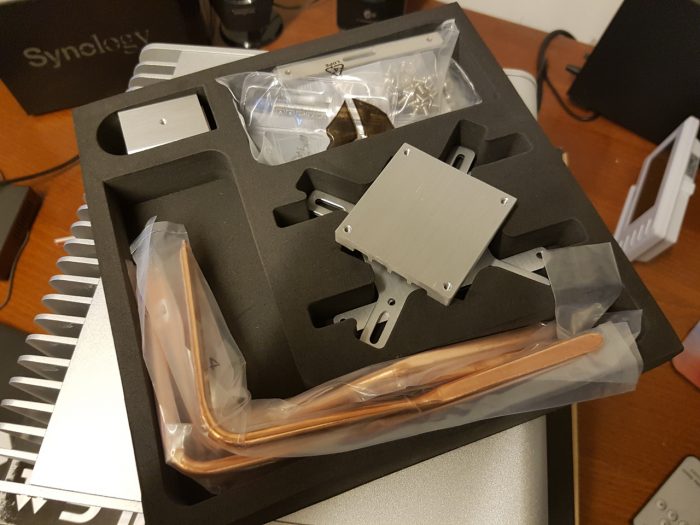 The cooling is handled via a heatsink and copper heatpipes that are connected to the side of the chassi. Streacom includes mounts for both AMD and Intel CPU and you can buy a mount for the new AM4Ryzen CPU's.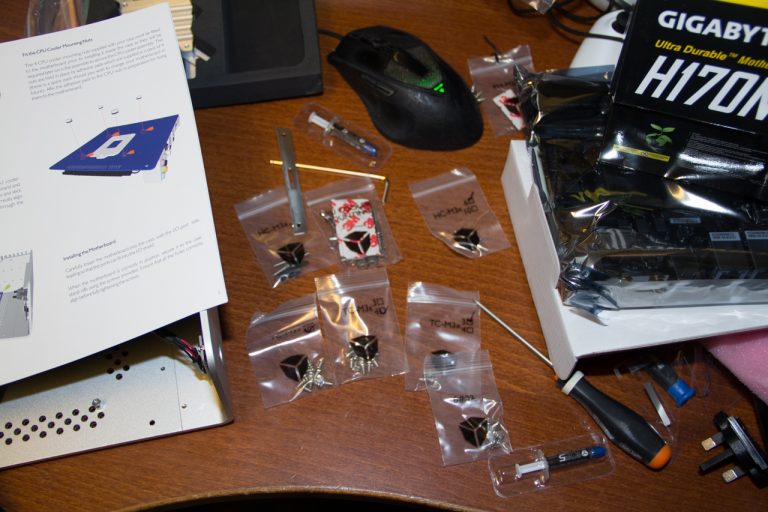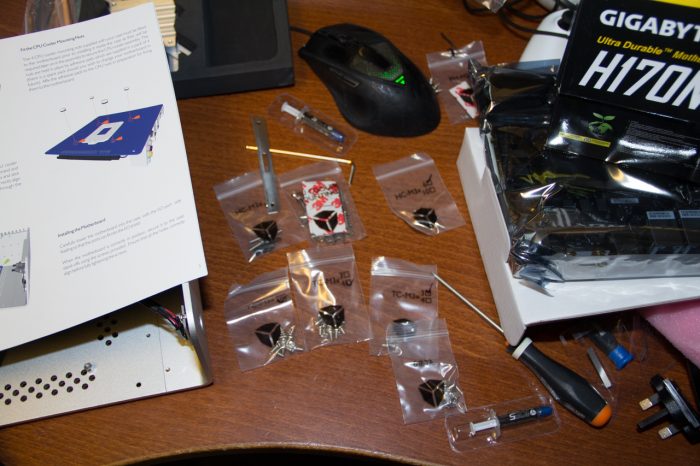 The screws all come in separate bags.