The Outside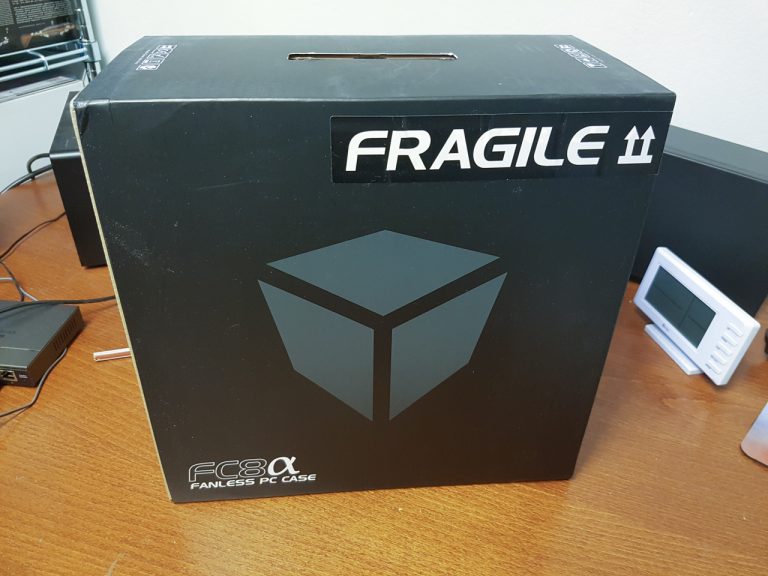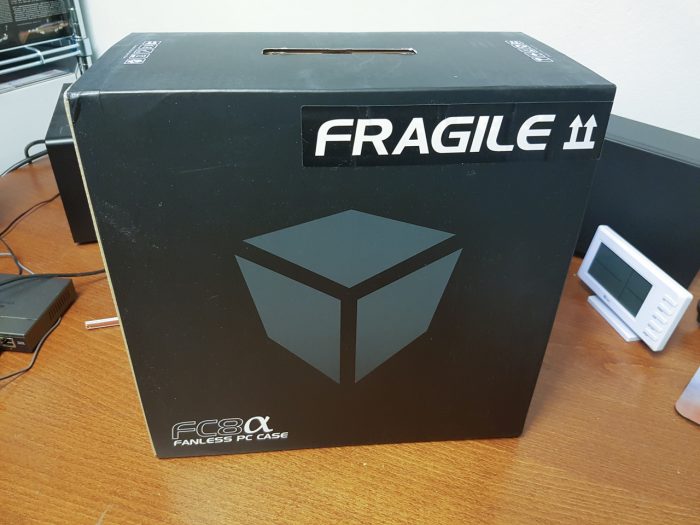 The FC8 Alpha comes in a package that looks the same as the one for the FC12C we reviewed earlier this year. It protects the chassi well and we did not see any damage on the chassi even though it was shipped a long way.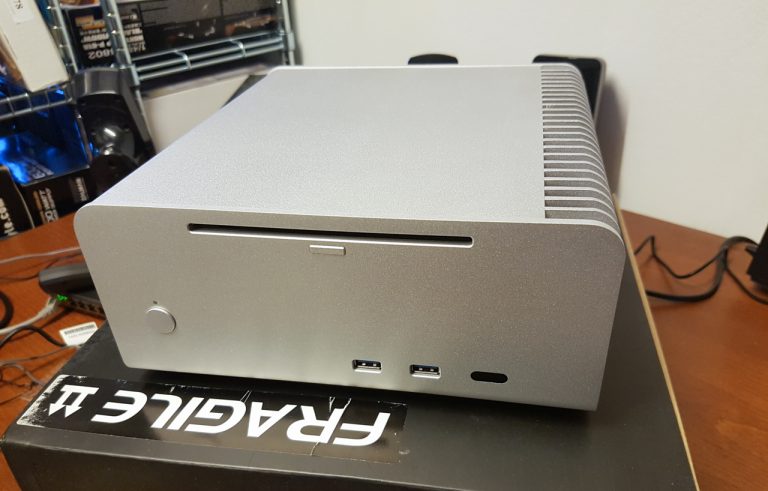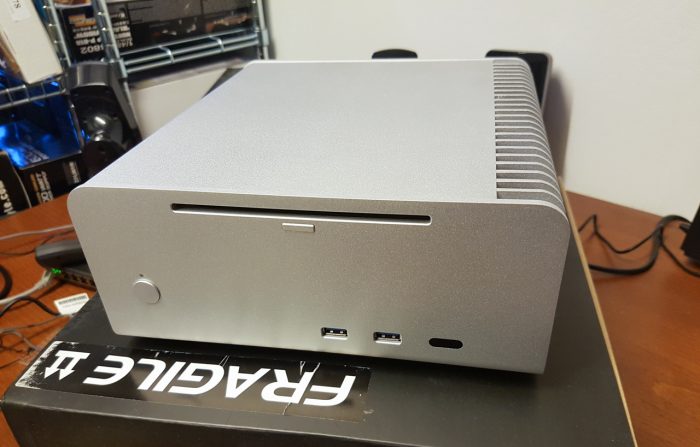 The first look at the chassi. One difference from the old FC8 Evo is that there are no longer any ventilation holes on the top of the chassi. The version we received has support for an slim optical drive. You can also buy a version without any slot for a optical drive. There is 2 USB3.0-connectors on the front as well as the spot for a optional IR-receiver. The power-LED is a subtle white color.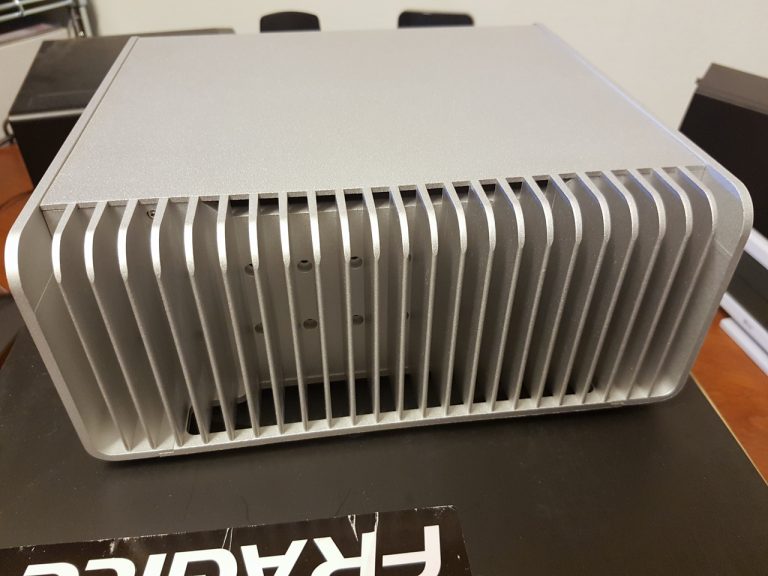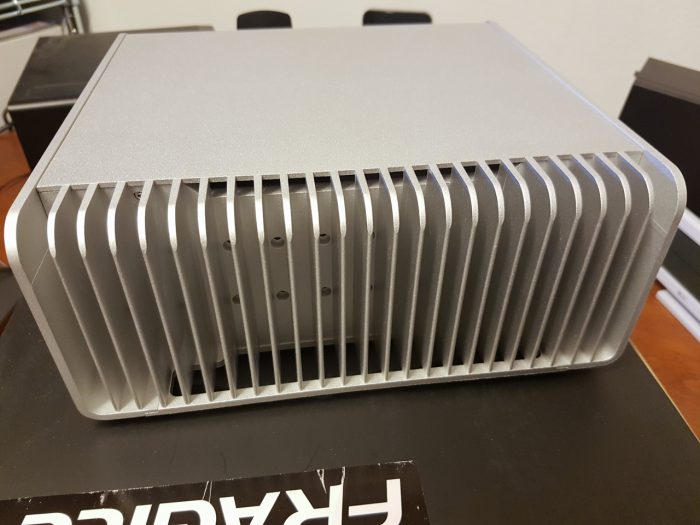 The heat will be removed through these 4 mm-thick fins. If you look closely you see the holes for the screwes that will attache the heat-pipe holders inside the case.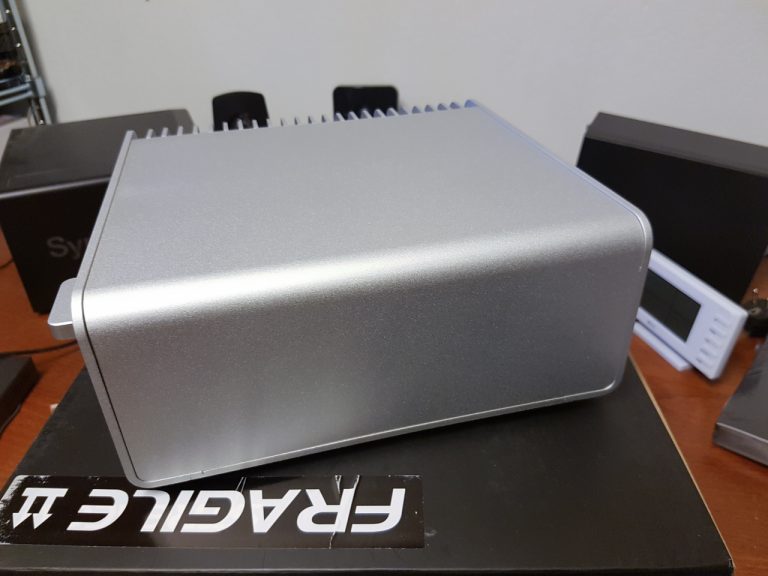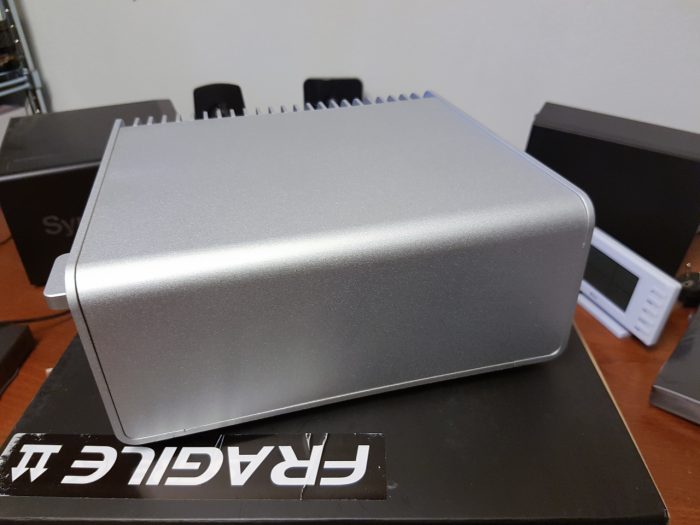 The chassi has one piece of aluminium which wraps down and becomes both top and the side of the chassi. It is very sturdy.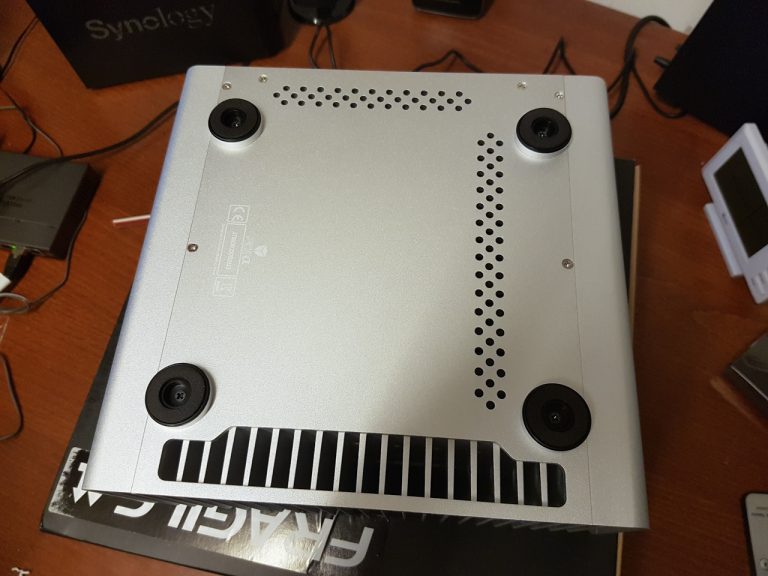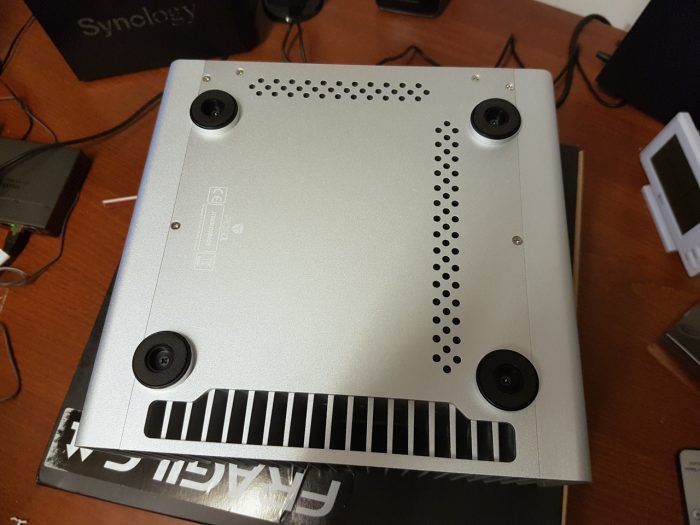 We find a lot of ventilation holes on the bottom of the chassi. The feet help lift up the chassi from the ground so air can circulate.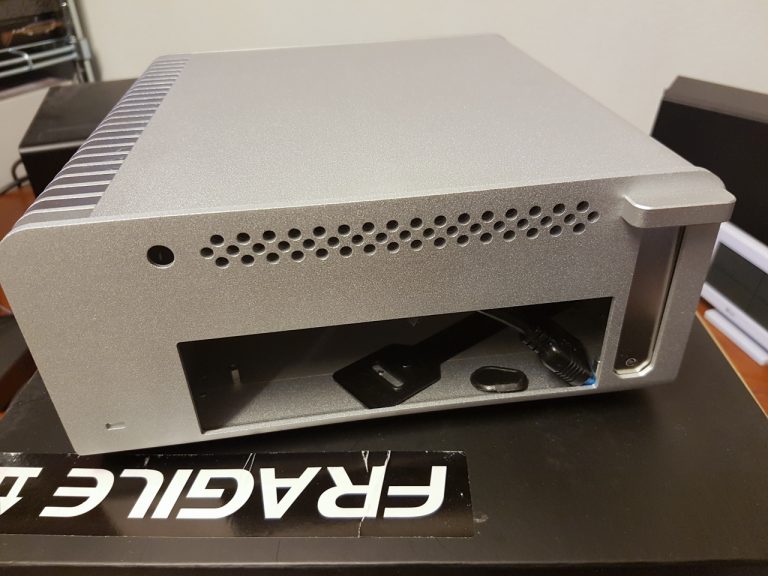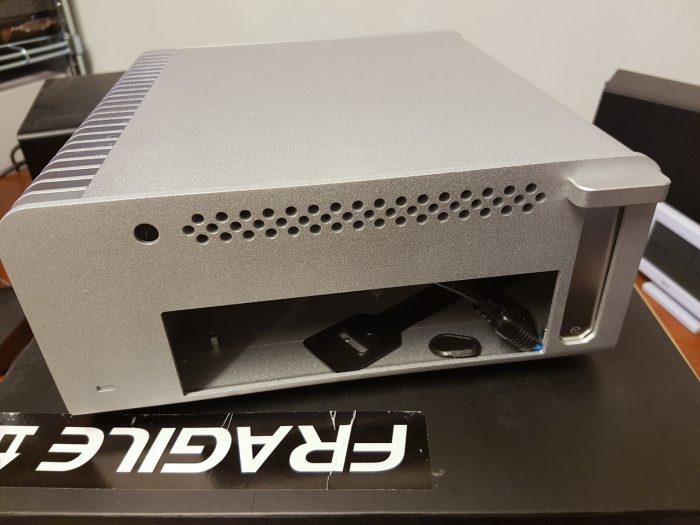 The back of the chassi is pretty unremarkable and we see the hole for the external power as well as the only low-profile PCIE-slot.