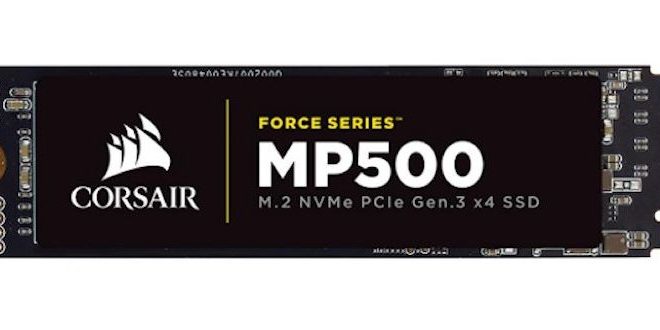 Corsair Force MP500 240GB M.2 NVMe SSD Review, Ridiculously Fast!!!
Beyond The Benchmarks
Benchmarks are a good measure of speed given the programs test parameters but they don't tell the entire story. They tout speeds measured and IOPS as raw data but don't give you a real life insight. We first ran up a Seagate Platter drive that is capable of running about 125MB/s and cloned the OS to the platter drive. We also cloned the OS drive from a 550MB/s SATA 6gb drive to the Force MP500 so we had exact copies of the boot drive on Platter, SATA SSD and NVMe drive.
The Seagate platter drive running at 125 MB/s top end just seemed slow and laggy during normal everyday use compared to the 550MB/s SSD. By the same token, the 125MB/s Platter drive seemed fast compared to the 25MB/s drives we've seen in the past. Slap in the SATA SSD and it's like moving from an economy car to a mid-sized sedan and everything seems super-charged. Programs load faster games page faster, the OS loads in half the time and you wonder how we ever made do with the old slow MFM and RLL drives that pioneered computer HD's.
Slap on the  and you've gone from the Mid-sized sedan to a high-end sports car. Compared to the SATA 6 SSD the OS loaded in a blink of the eye, programs slammed onscreen shockingly fast and absolutely no lag detected loading game scenes.
In short the  is a dream drive but it's an affordable dream you should treat yourself to in the near future. At   the Corsair Force Series MP500 240GB M.2 NVMe SSD is affordable and will change your computing life substantially!