Overclocking & CPU-Z
Here's a shot of the RAM kit running at 15-17-17-36 at 3000MHz the stock speed the kit is rated to run at with its normal timings applied.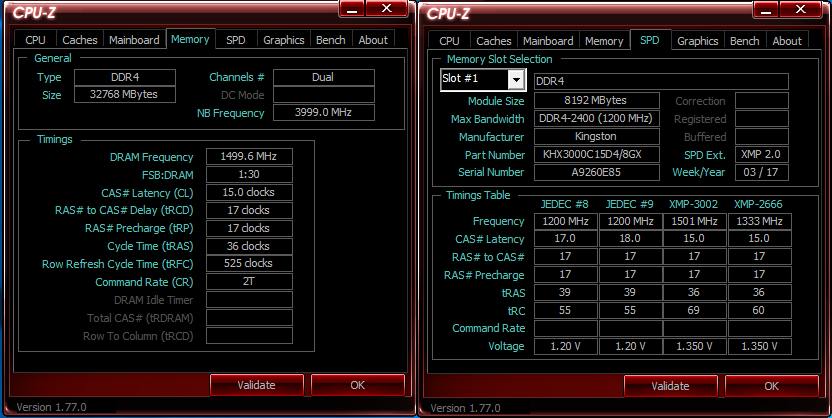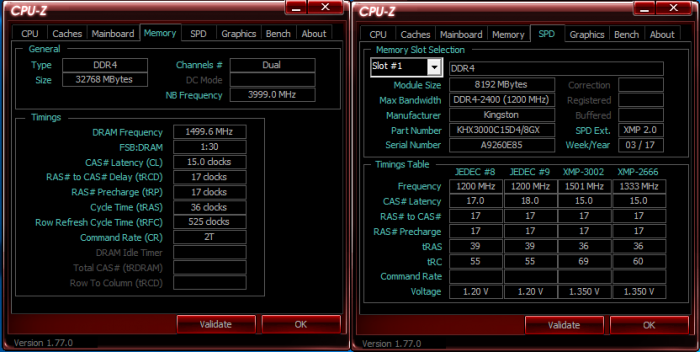 Here's an 8M run of SuperPi with the 3000MHz speed and 15-17-17-36 settings we tested. We ran everything from Sisoft Sandra to RealBench and had absolutely no problems with this timing and speed.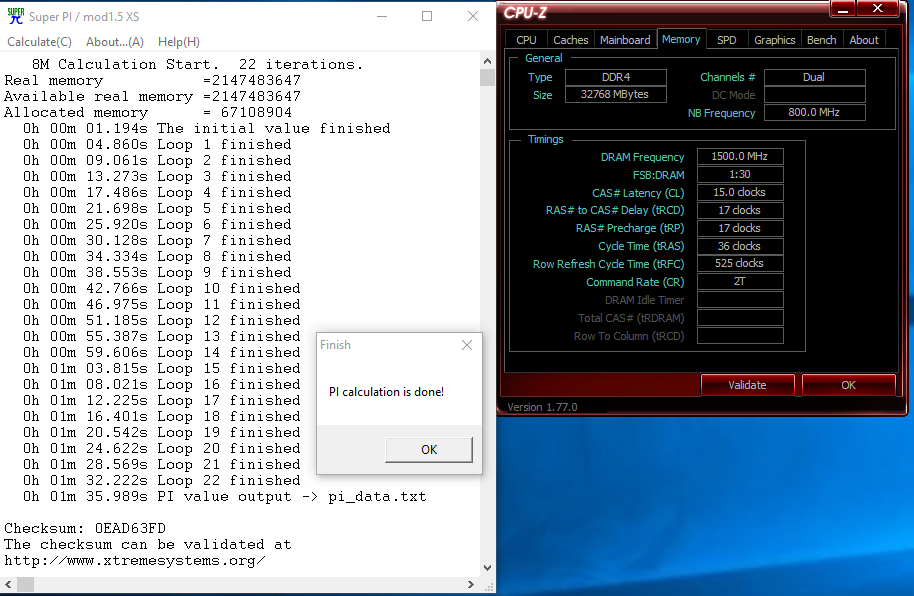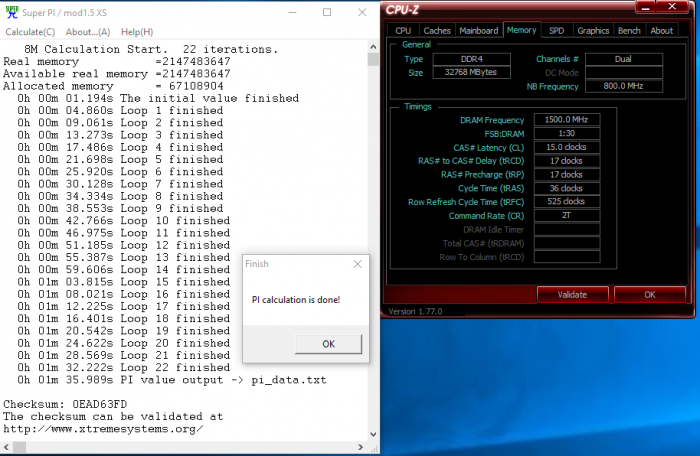 Here's our modest OC of 200MHz taking the kit to 3200MHz at 15-16-16-35 and it was clear with increased voltages and looser timings the kit would go higher. With RAM we like to run a balance of tighter timings and a decent OC and our efforts got us a nice little boost in SuperPI scores. SuperPi is a game of split seconds and we got a split second decrease in benchmark runs going from 3000 to 3200MHz so we are satisfied this is a productive OC.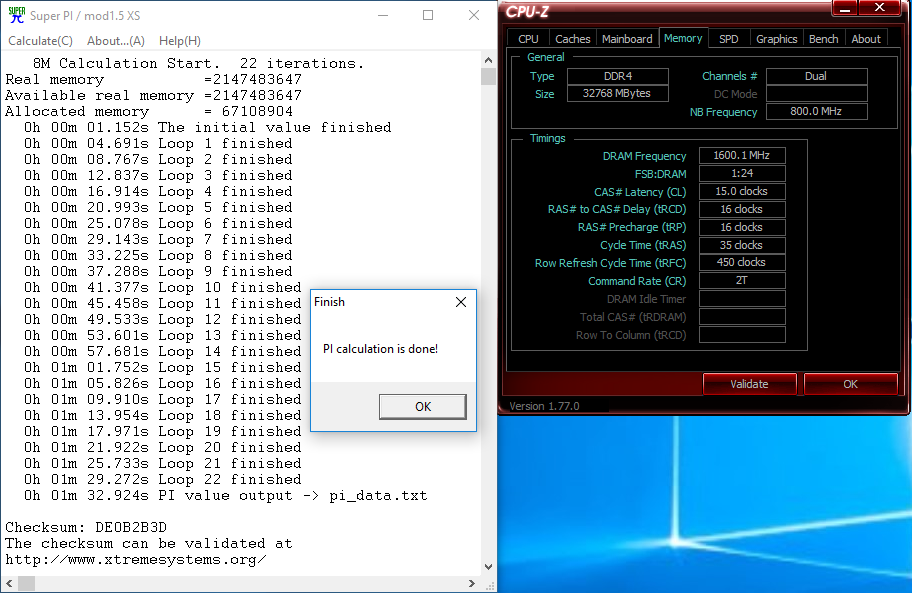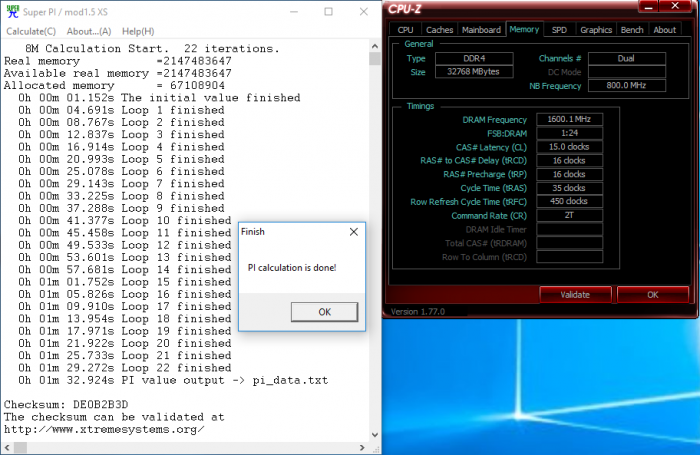 Any 200MHz OC with tightened timings endeers a RAM kit to our hearts and we are liking this HyperX Predator kit.