Kingston HyperX Predator 32GB CL15, a Closer Look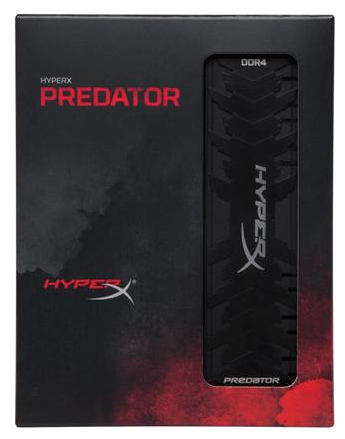 The well-designed box is setup for hang card racks and your R.A.M. is safely packed in clam shells inside the box and ours arrived unscathed in perfect condition.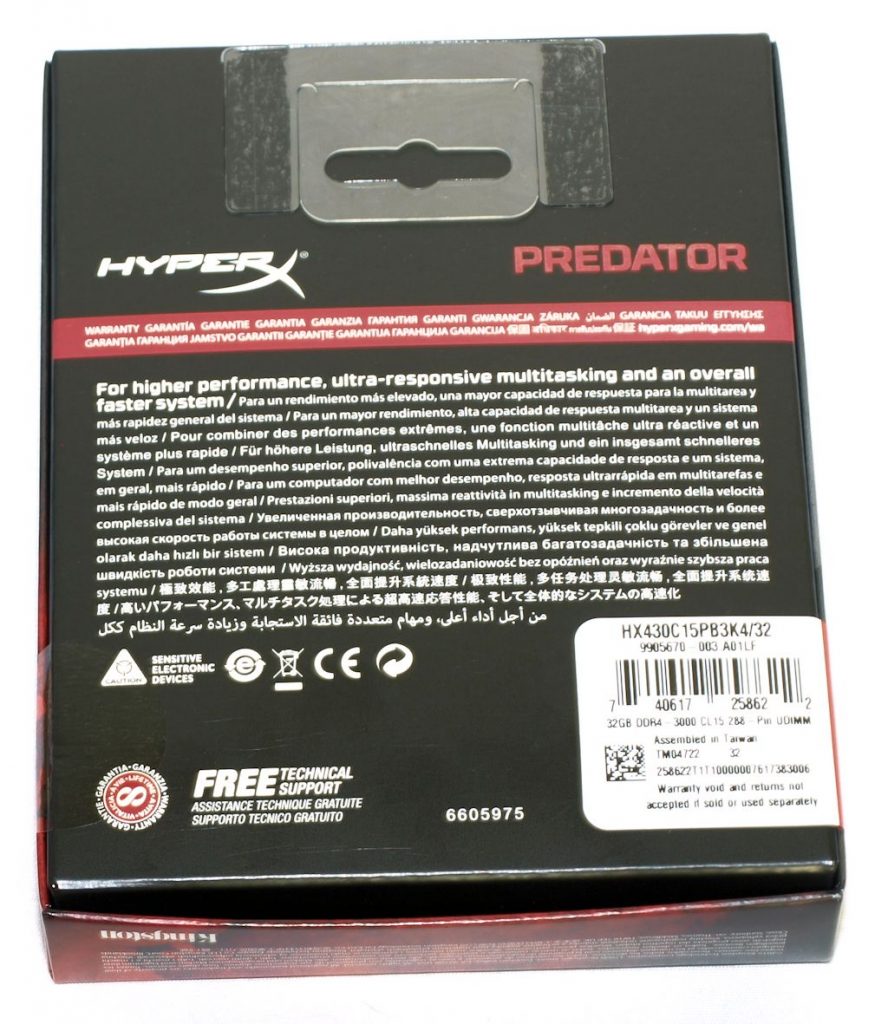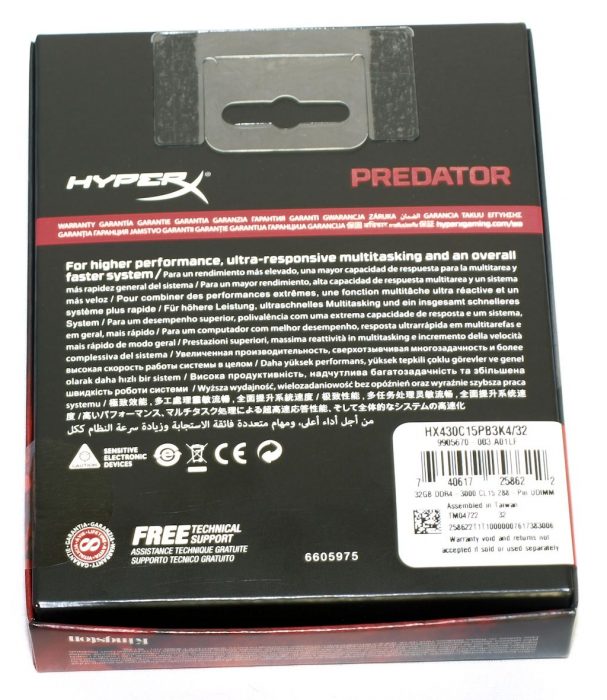 The back of the box touts Free Technical support, some helpful information in several languages and the all important specifications sticker.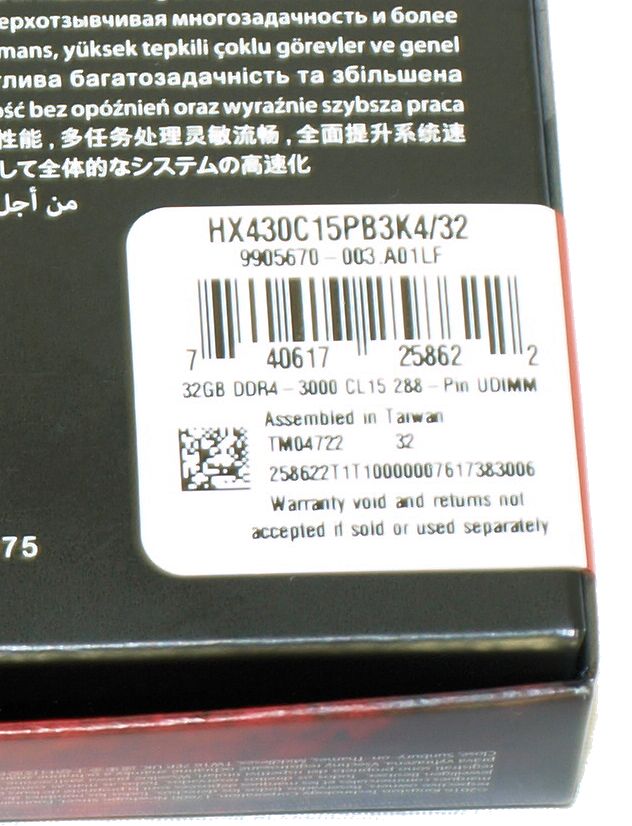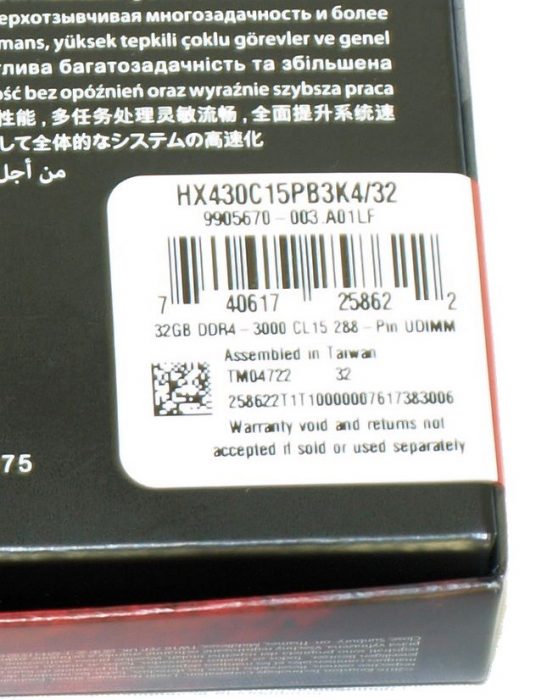 Here's a shot of the box sticker so you can tell exactly the kit we are looking at, it can be found on Amazon at .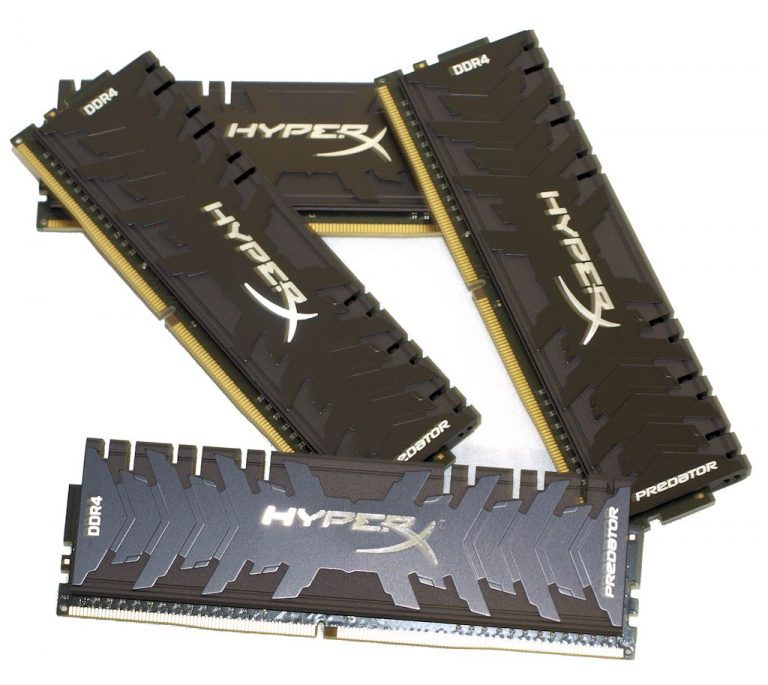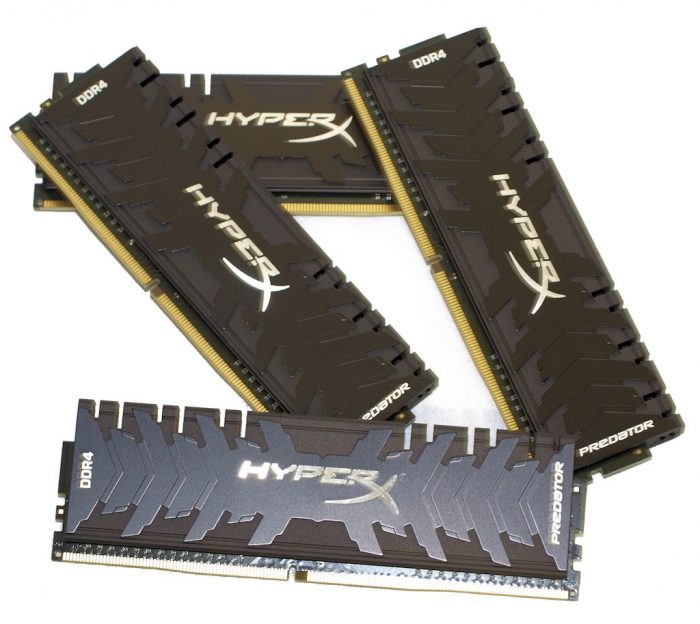 That sharp black heat spreader has a nice heft to it and we repeatedly checked the modules during OCing and they remained cool to the touch.


The nicely anointed modules have deep fins cut in the top to maximize surface area letting the excess heat get whisked away by your case's cooling system.


The backs of the modules are unremarkable and have a specifications sticker.