A Closer Look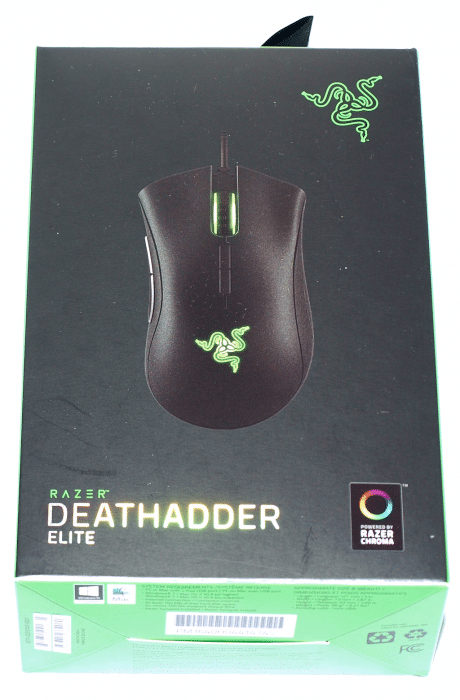 After some rough handling by the delivery service, the DeathAdder Elite arrived with a scuff mark or two on the outer box but the DeathAdder itself lay in wait in perfect condition inside it's protective box. After handling cutting edge products for 30 years, you learn to appreciate packaging as an art unto itself. Razer excels at packaging their product safely, and short of a 500 pound gorilla stomping on the box, it should arrive safely.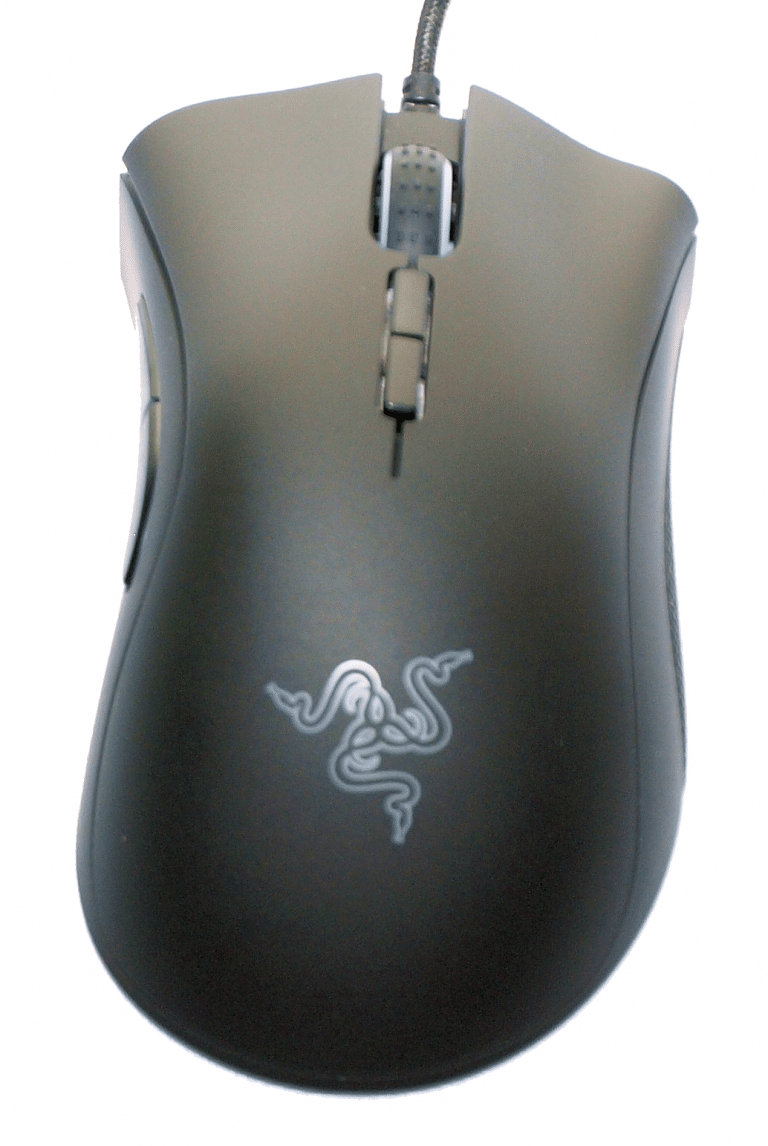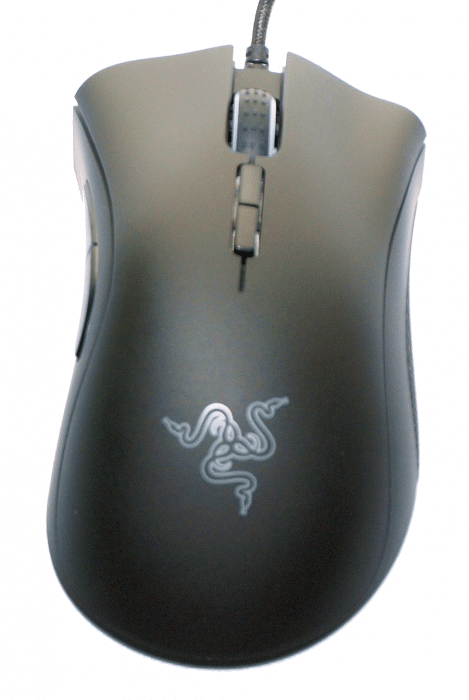 The DeathAdder Elite is a fairly ergonomic mouse and at first fits pretty comfortably in the hand, it takes a little getting used to as the left side, in the picture above, is curved so that the thumb rests pretty close to the index finger. That may be due to the ginormous hands here in the lab, but it's something to be aware of.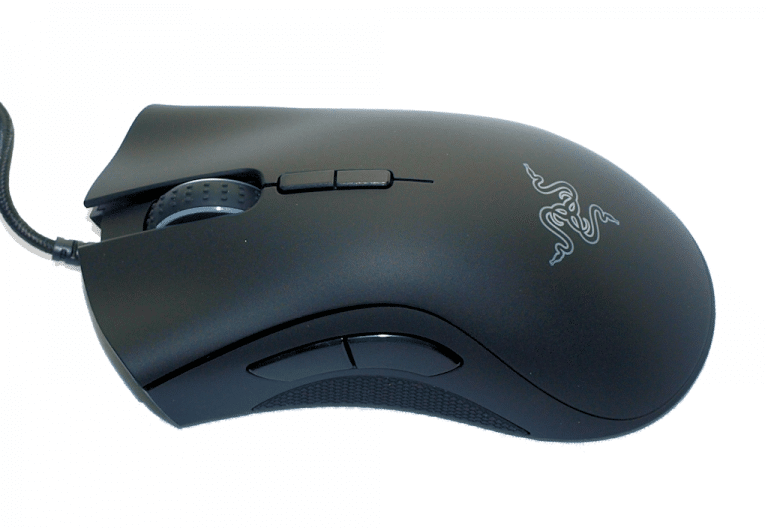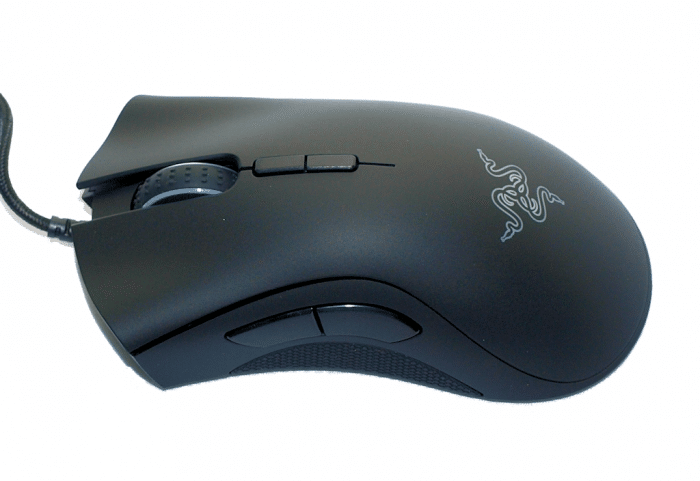 Both sides of the DeathAdder Elite have rubberized pads for easy gripping, and your thumb rests just a twitch away from the two side buttons, making actuation intuitive and fast.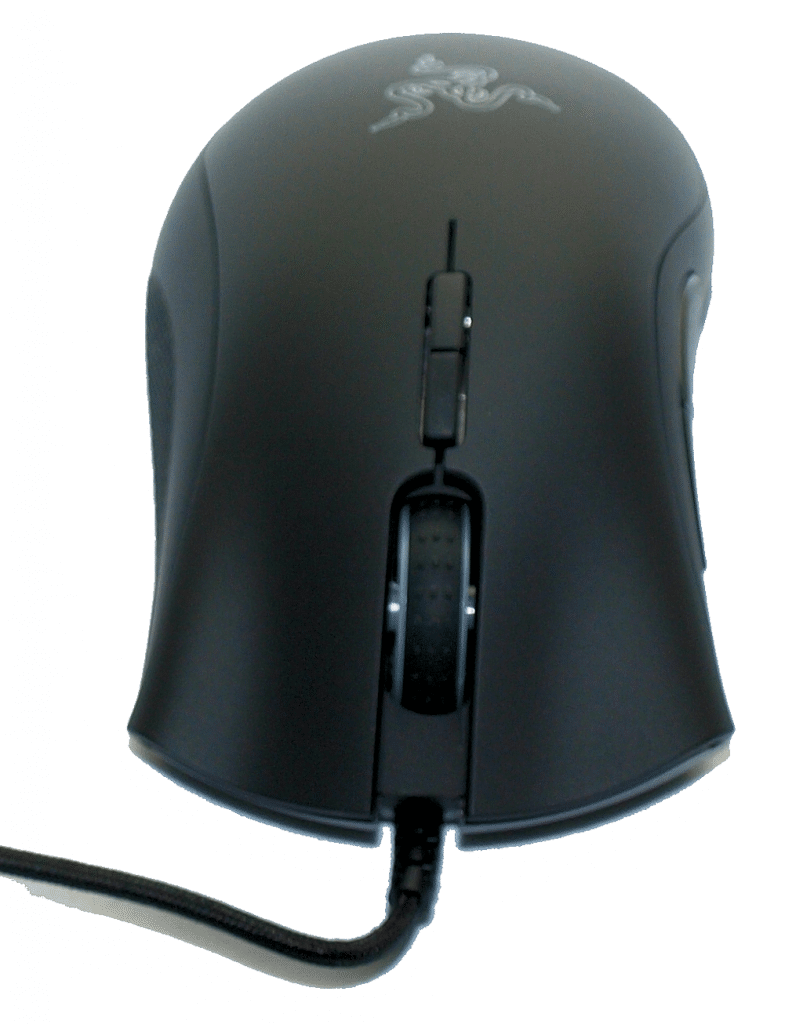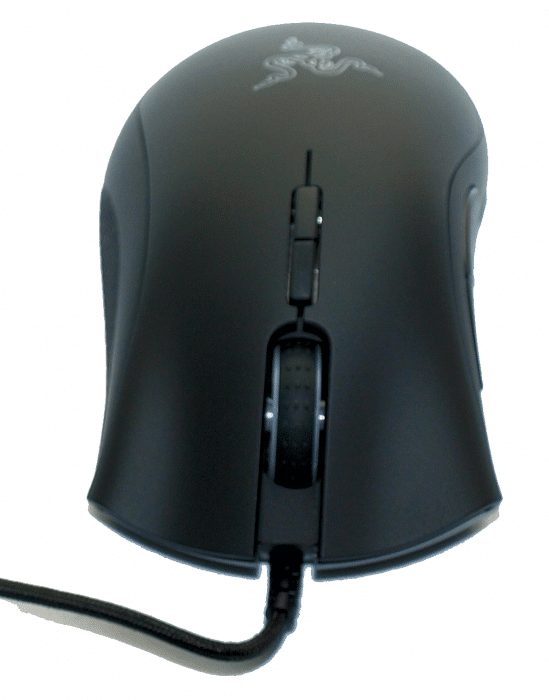 Now with the business end of the DeathAdder Elite up close and personal you have the traditional right and left click buttons, the scroll wheel, the DPI on the fly buttons, and the two side buttons we saw earlier. That's seven death-dealing buttons, completely programmable for your gaming needs. We would suspect that the two side buttons would be the most programmed and the rest left at default.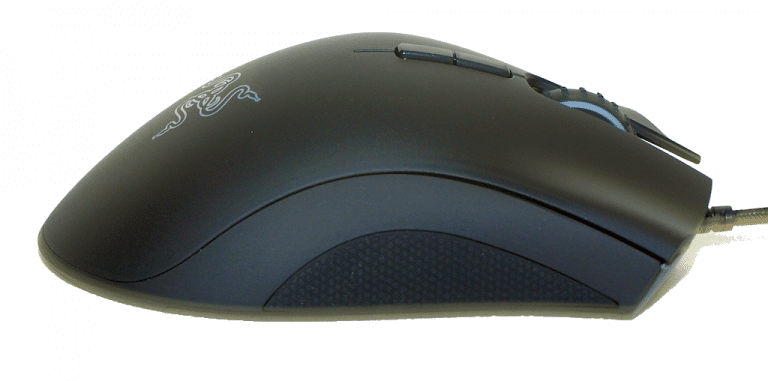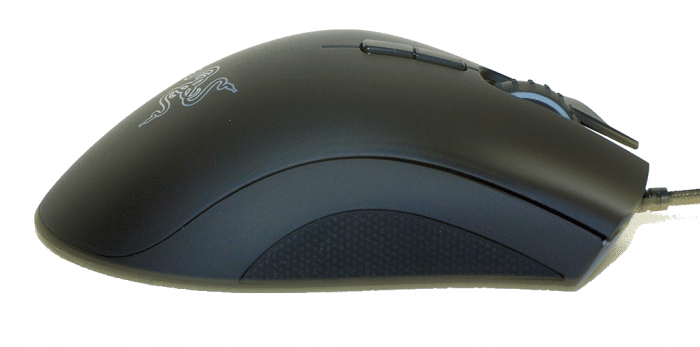 The right side of the DeathAdder Elite presents the second rubberized pad used for easy gripping to relieve fatigue. If you notice almost every aspect of the DeathAdder Elite was designed for long gaming sessions and comfort.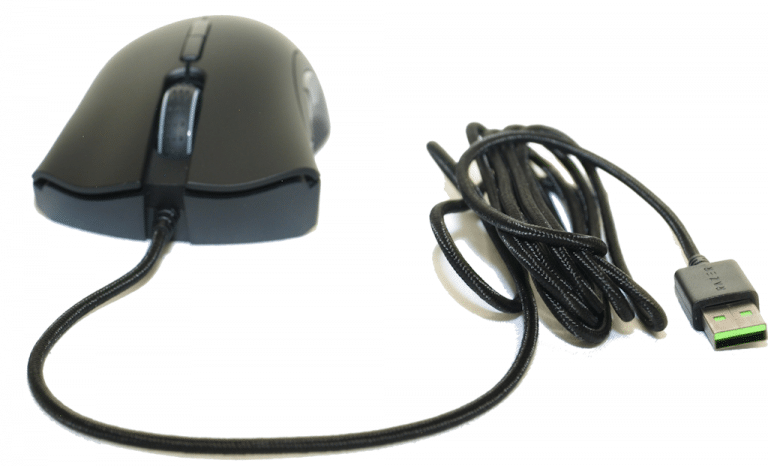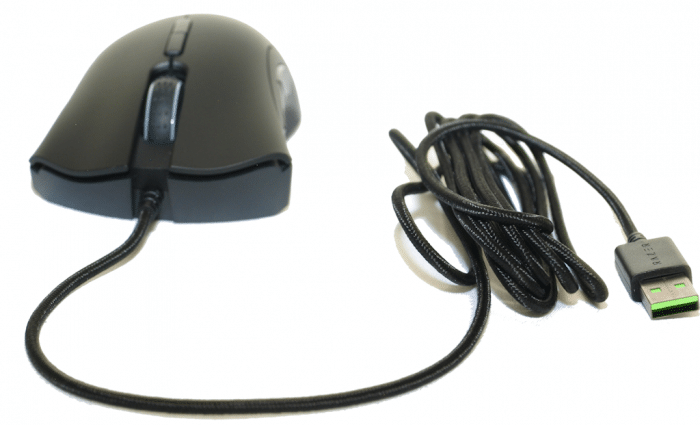 Razer went the distance on the braided cloth covered cord that comes in at 7 foot and ends with a gold plated USB connector. No matter how we wound the cord, it was tangle free, ensuring that you won't get snagged and gameplay will progress unhindered.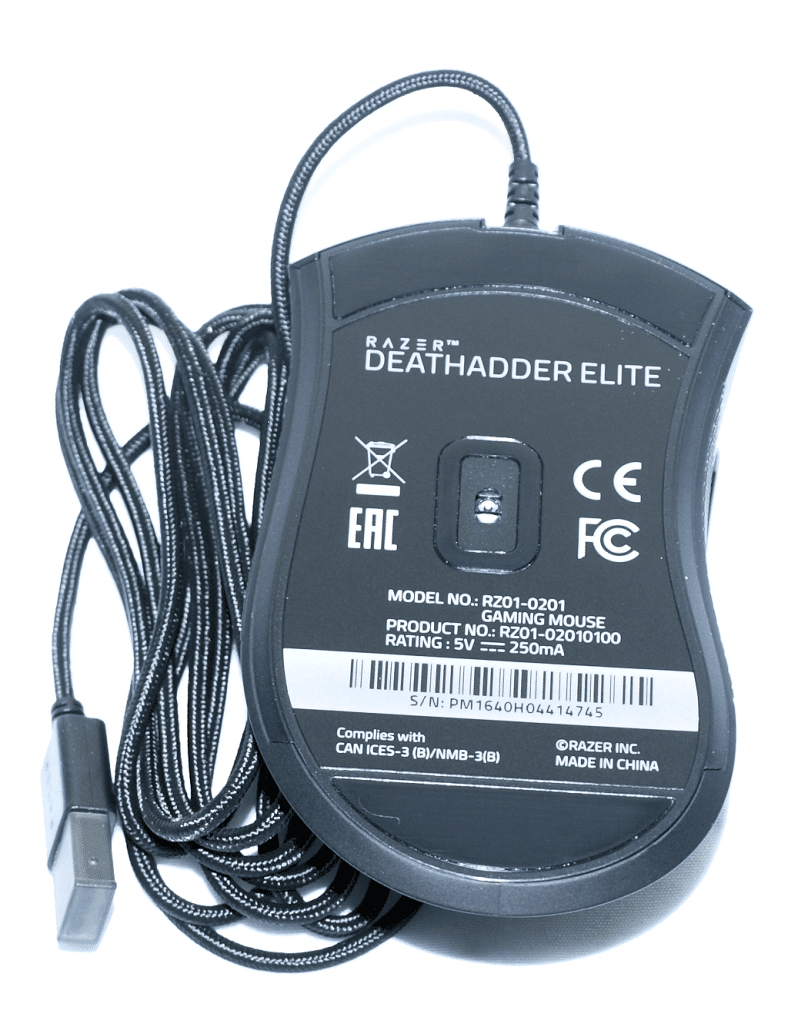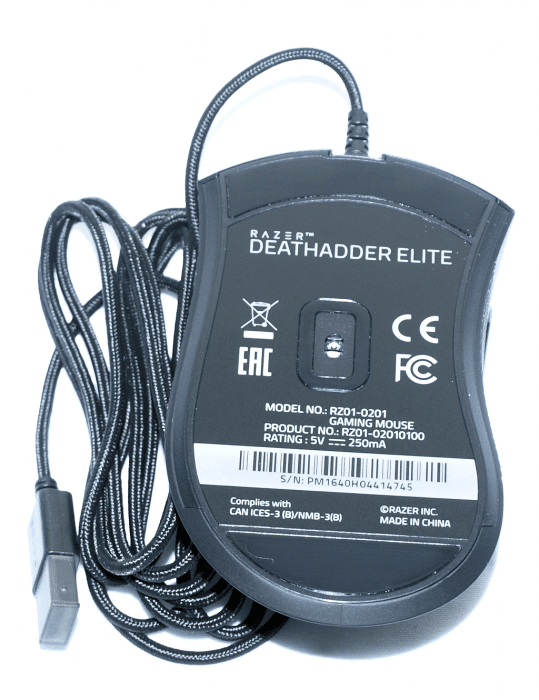 We like to get a shot of the bottom of mice, and Razer went with two oversized Teflon feet, but we like to see two side feet as well. It may not hinder the operation of the mouse with two feet but the side feet take some of the wear and tear off the front and rear pads and make quick snap movements more stable.