AS SSD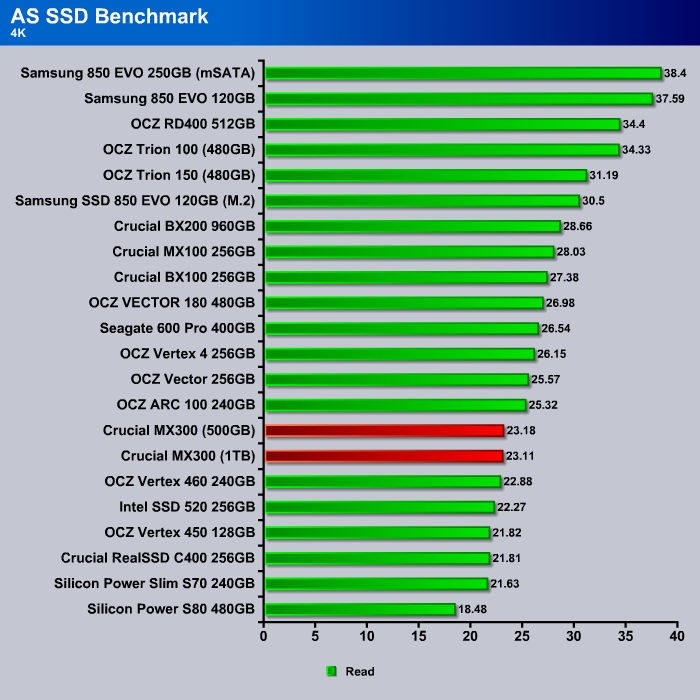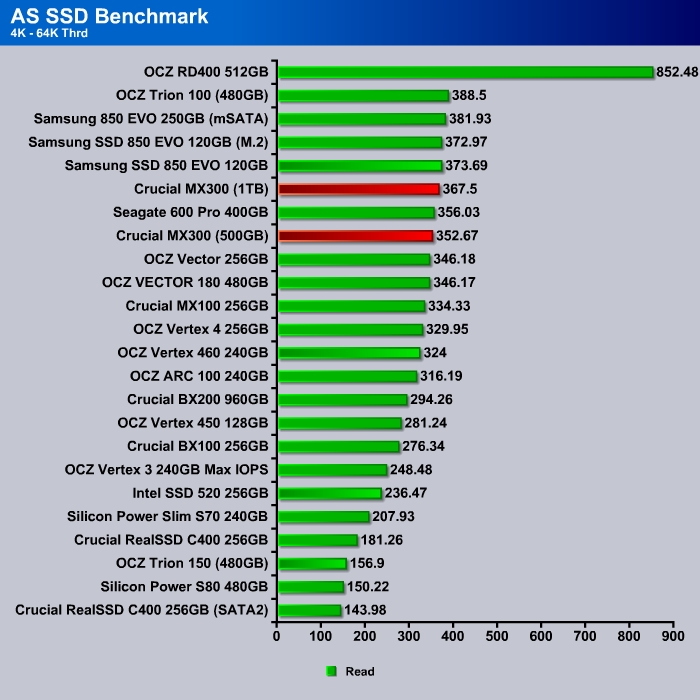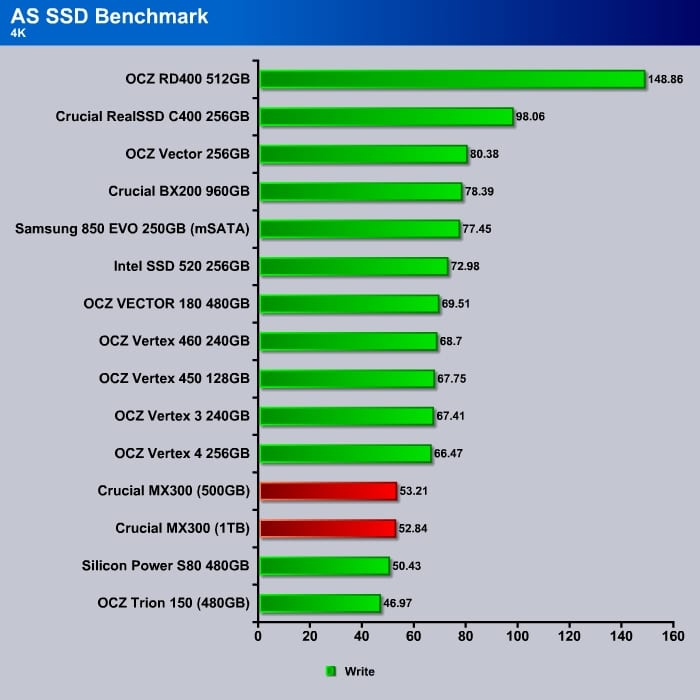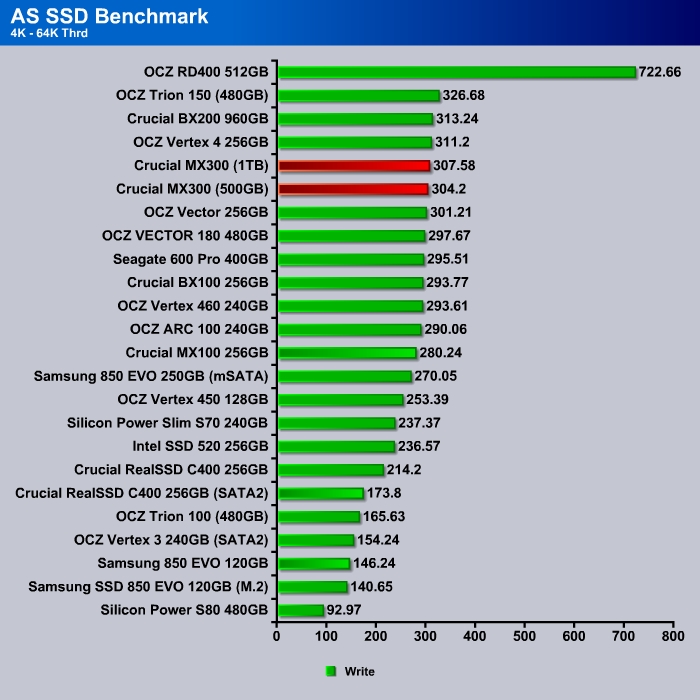 We turn to AS SSD to test how a drive handles incompressible data. The result from AS SSD largely mimic what we have seen with the Iometer. The MX300 read and write performance is decent but not the fastest one. It's random read is slower than older Crucial drives and even slower than the OCZ Trion 150. It's random write again is not able to out-perform the planar MLC drive but it did manages to edge out the OCZ Trion 150, which uses planar TLC NAND.
At higher threads, the MX300 is able to sprint to the top of the chart where it manages to come behind the Samsung 850 Evo in the read. The write performance, while good, comes in just a tad behind the BX200 and the Trion 150.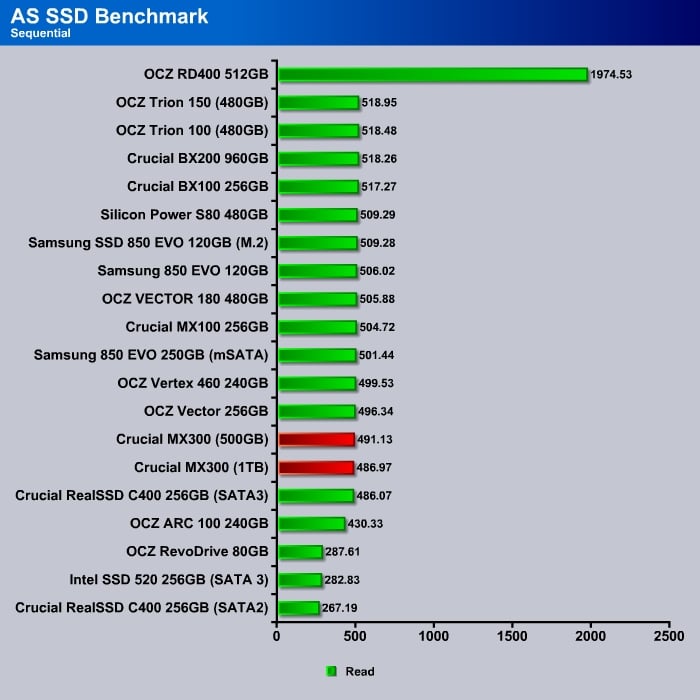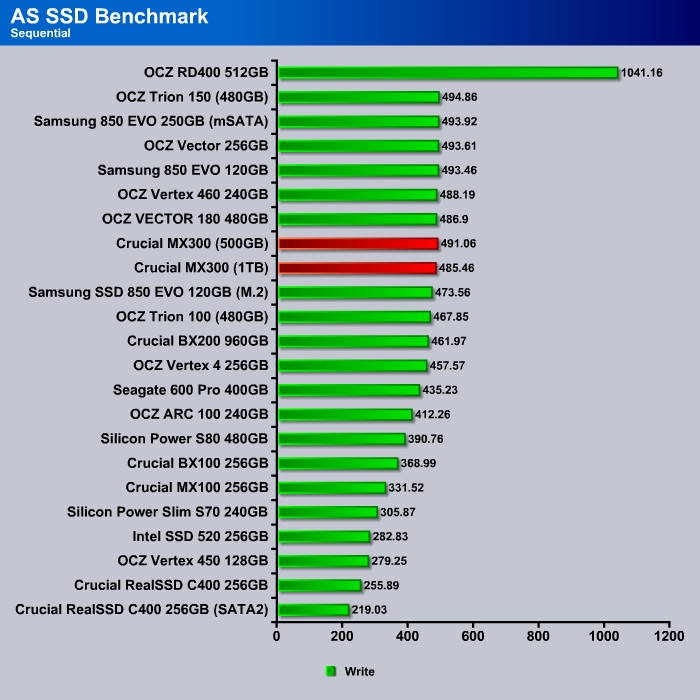 Sequential read and write performance here is quite comparable to other drives .
Anvil's Storage Utility

MX300 (525GB)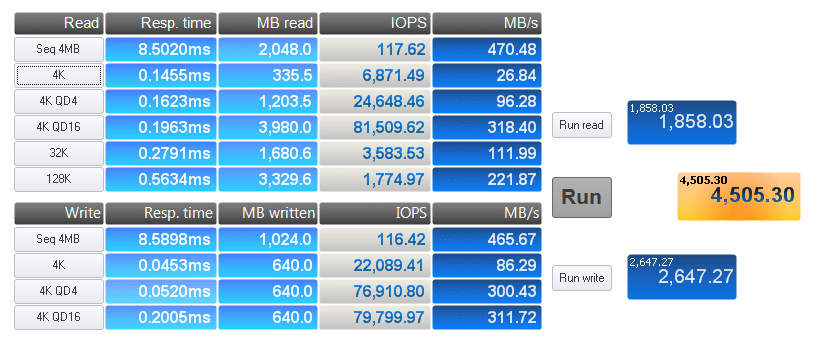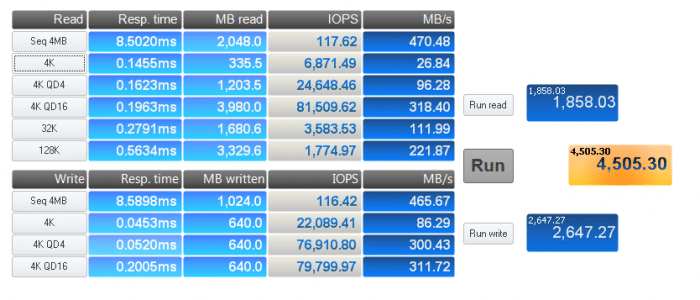 MX300 (1TB)
With Anvil's Storage Utility, the two drives performs more or less the same. Again, the drive is not the fastest we have tested but it is consistent and scaled well at typical desktop queue depth.
PCMARK 8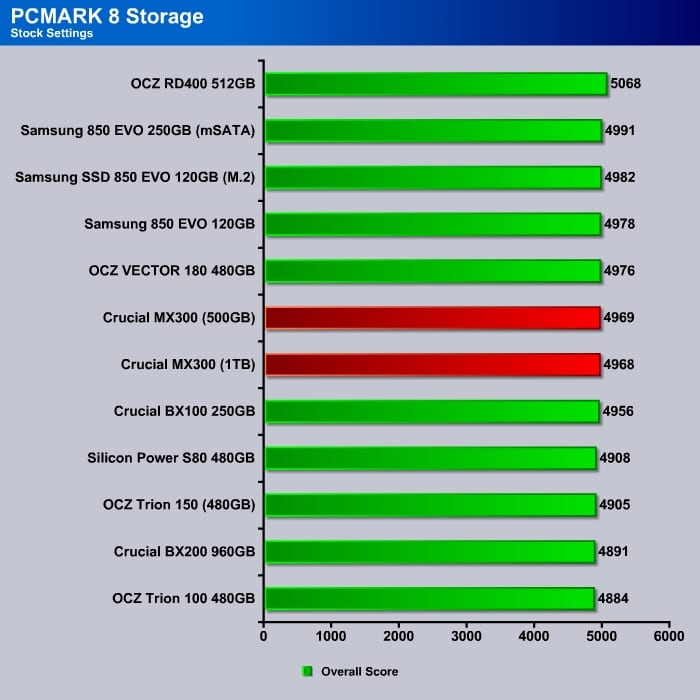 The MX300 scored 4969 point and 4968 point for the 500GB and 1TB in PC Mark storage test. The drives edge out the Crucial's own BX200 and OCZ Trion 150 though still lags behind the Samsung 850 and the OCZ Vector 180.