Testing & Conclusion
We ran the Razer BlackWidow X Chroma for a couple of weeks and it delivered pretty respectable play. The 50g actuation point is

a little more pressure than we were used to but wasn't a major impediment to gaming for long periods of time. The gaming feel of the BlackWidow X Chroma matches the feel of the BlackWidow Chroma but the tactile response is a little sticky and the clicking is louder. We had the BlackWidow, the BlackWidow Chroma and the BlackWidow X Chroma all up on the bench and after a while we found that we missed all the bells and whistles on the BlackWidow Chroma and the slight price drop of $10 for the BlackWidow X Chroma cost too much in amenities.
Razer produced a great keyboard but became its own greatest competition by pricing the top-tier keyboard to closely to the BlackWidow X Chroma. The small $10 dollar savings makes you give up more than $10 perceived value. For $10 you lose dedicated Macro keys, USB pass through, Audio Pass through and the plastic cowling. There's little runway for your wrists to rest on which was a big change for us.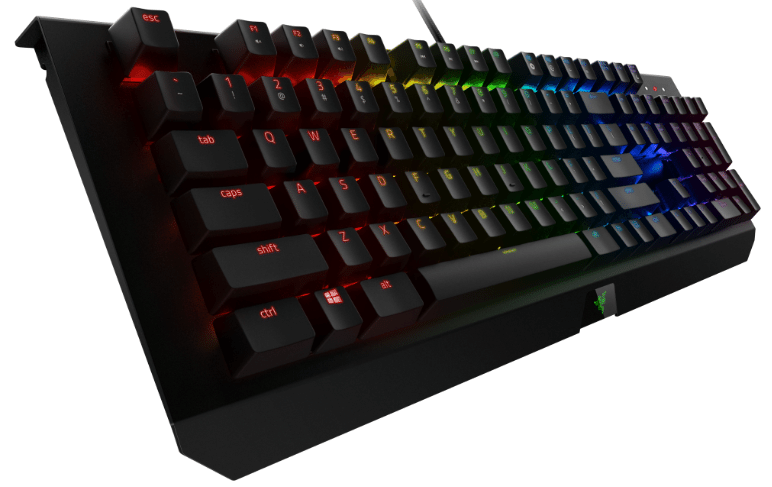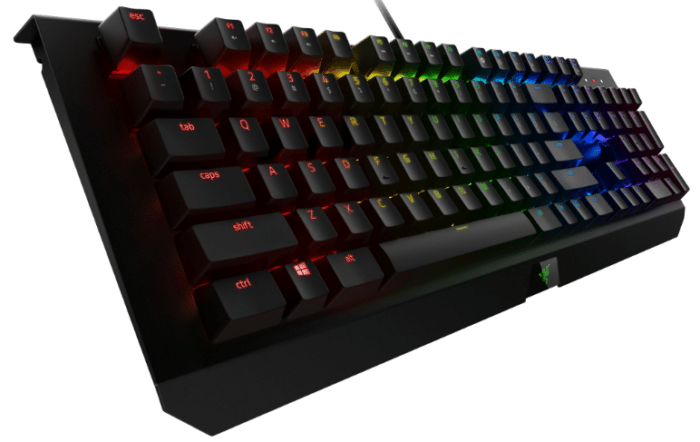 If you desperately need the extra desk space the BlackWidow X Chroma may be the keyboard for you but if we were considering price vs amenities the BlackWidow X Chroma would lose out to the BlackWidow Chroma. That $10 price difference is just to small to make the BlackWidow X Chroma an attractive lower cost option.
Razer BlackWidow X Chroma Pros

Razer BlackWidow X Chroma Cons

Razer Green Switches
1.9mm Travel
Chroma
Mechanical

Lost To Many Amenities For $10 Less
Keys Stand Up to Far Allowing Dirt In
Loud Clicking Keys