Appearance
The packaging features the classic black and teal that we have become accustomed to seeing on their packaging and that has become the livery of the Logitech G brand. On the front of the box we find a full color product picture and we can also see the signature interchangeable weights.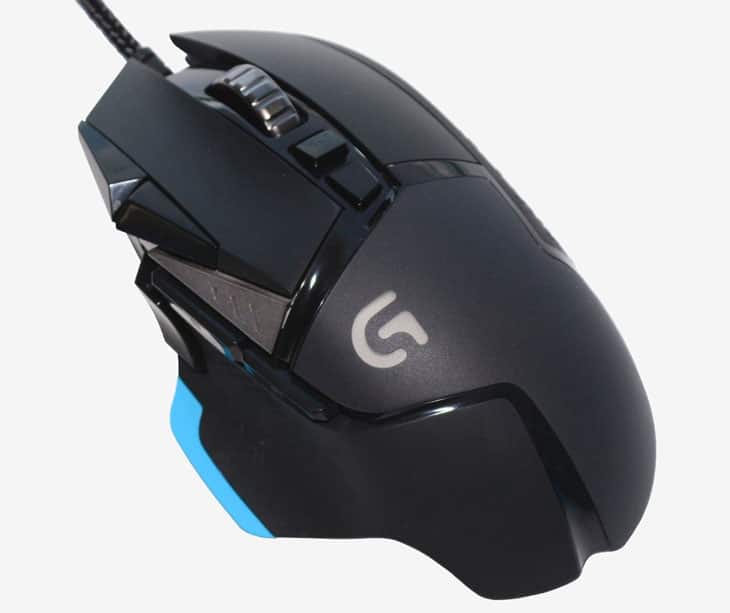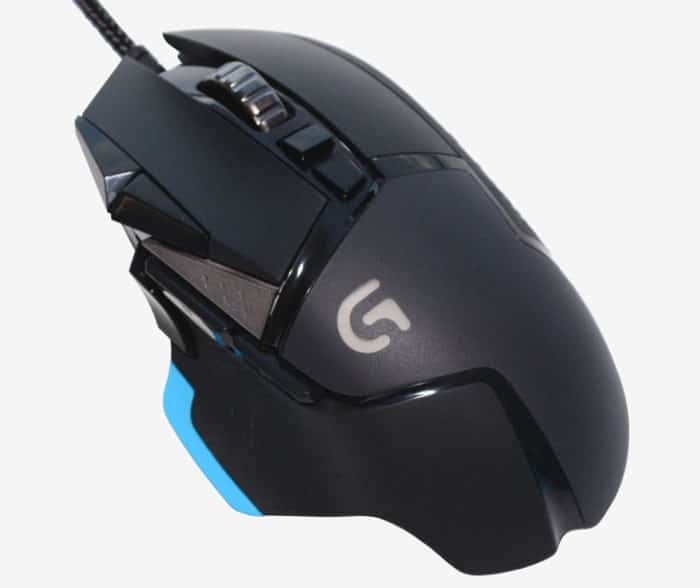 When examining the G502 more closely, we can distinguish the different materials that are used to improve the tactile feel of the mouse and improve control and durability. Ergonomically the mouse is designed to be extremely comfortable for long gaming sessions.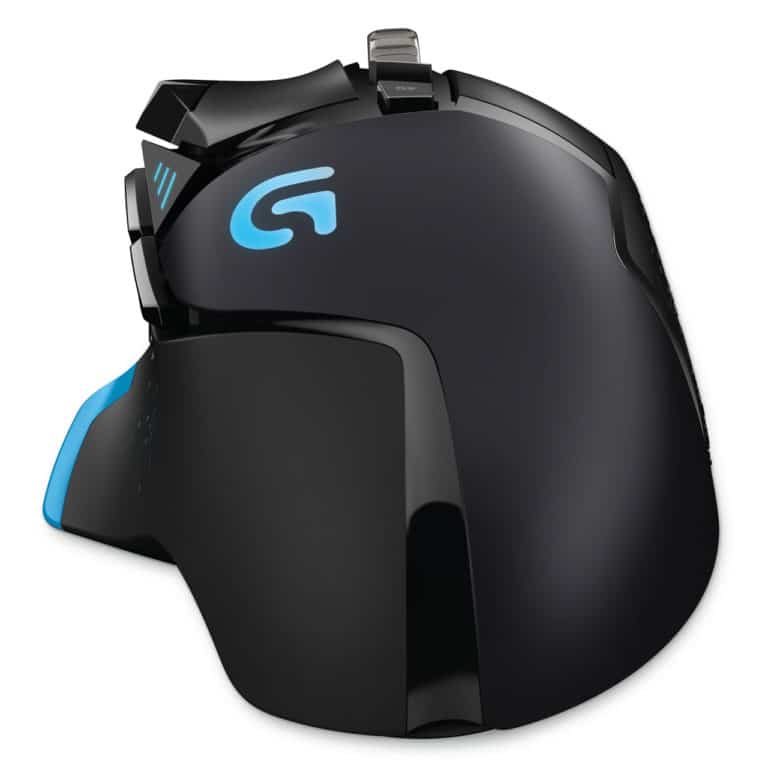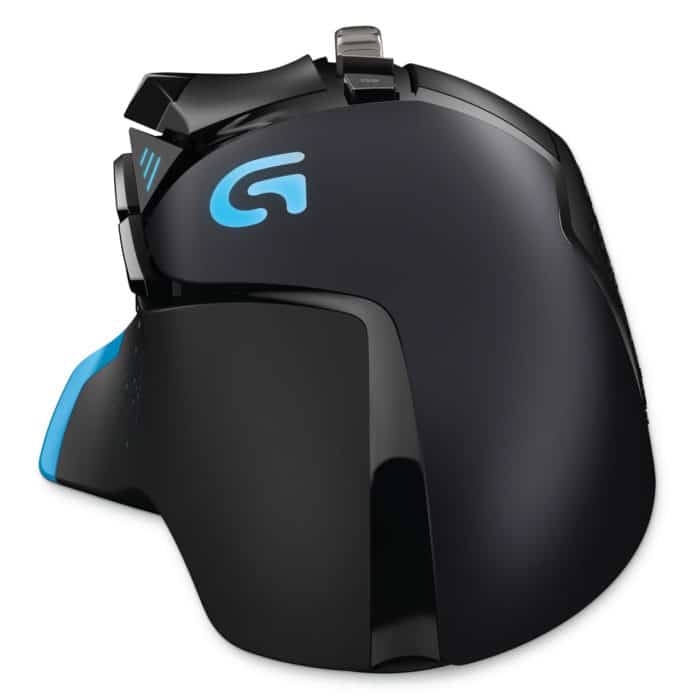 Logitech designed the G502 with recessed pathways that are glossy in appearance and judging by the layout and position of them, we speculate that it is part of the ergonomics that allow airflow under the hand to prevent the dreaded sweaty palm that we gamer's can experience with inferior mice on the market.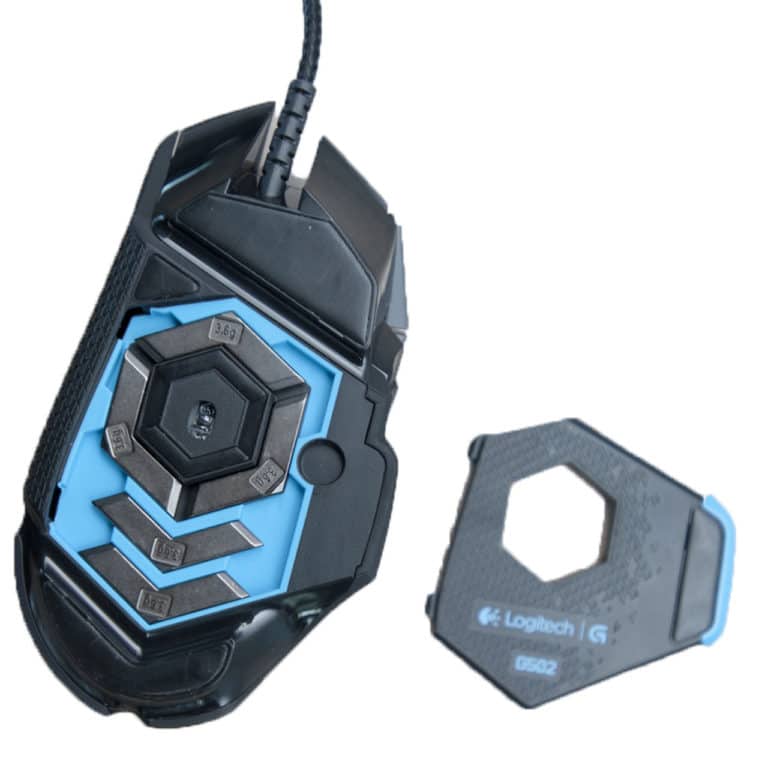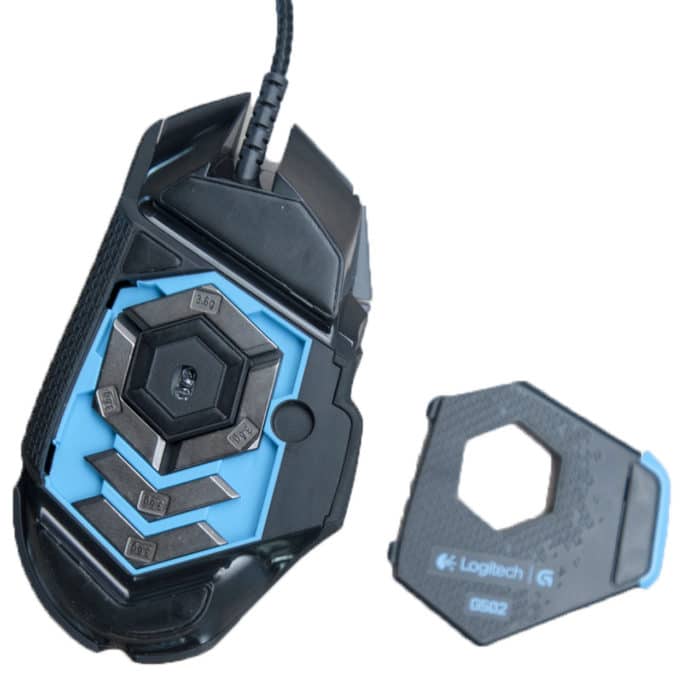 For gamers the concept of one size fits all narrative doesn't exist which is why the G502 features 5 slots for the interchangeable weights that allows users to add up to 5 3.6 gram weights and they can place them inside the bottom compartment to suit their personal preferences.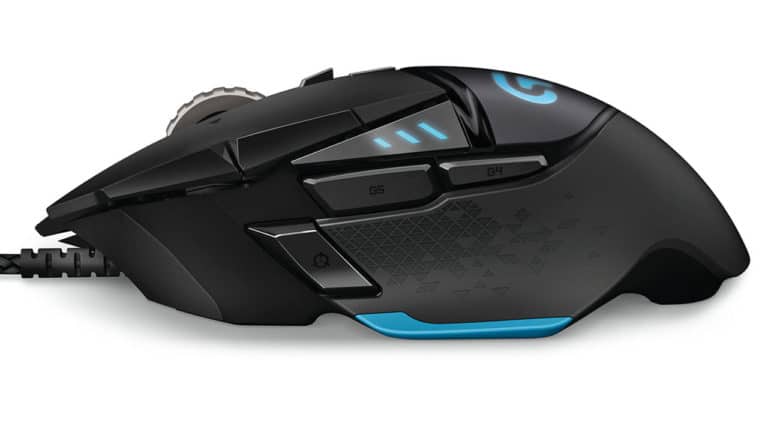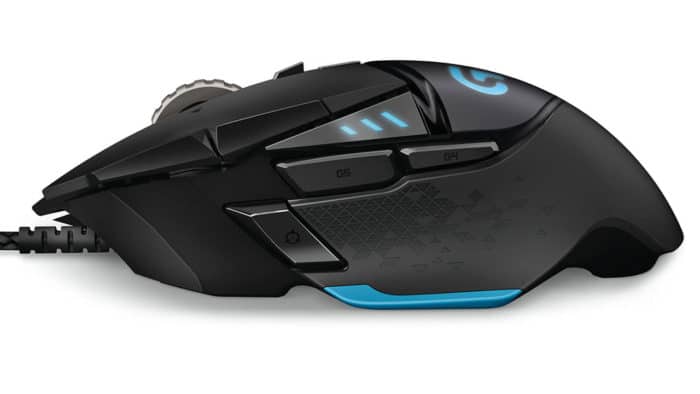 From the left side we can see 5 of the programmable buttons that are easy to navigate and find based on the feel when we are moving our thumb around the side of the G502. Also noticeable is the different use of surfaces on the mouse. Where our thumb rests, we find a rubberized surface that keeps our thumb from slipping.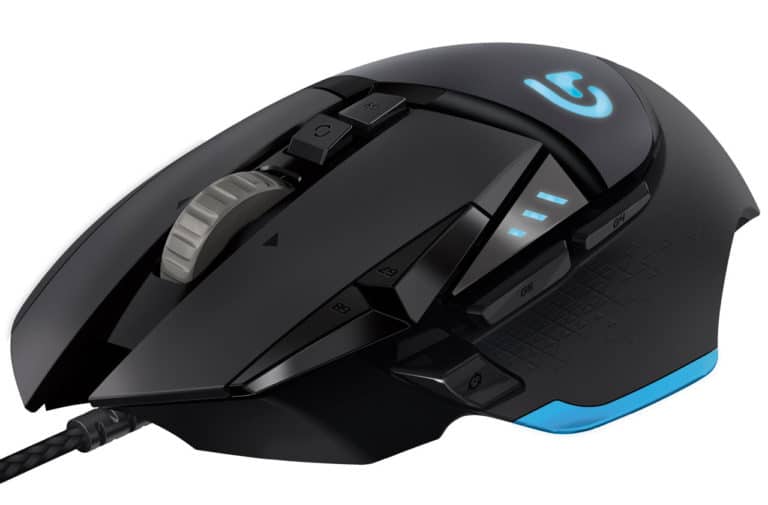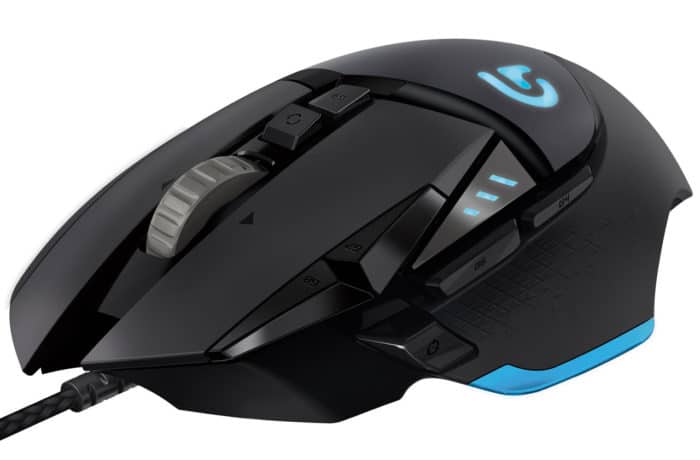 On the top we find the RGB Logitech G logo and just above we have the left mouse button and next to this are the G7 and G8 programmable keys. In the middle we have the two buttons to adjust the scroll wheel and the G9 button that is also programmable. The button closest to the scroll wheel changes the resistance of the scroll wheel and allows you to quickly go from a free spinning wheel to one that we found better for web browsing and tasks where you need to slowly scroll.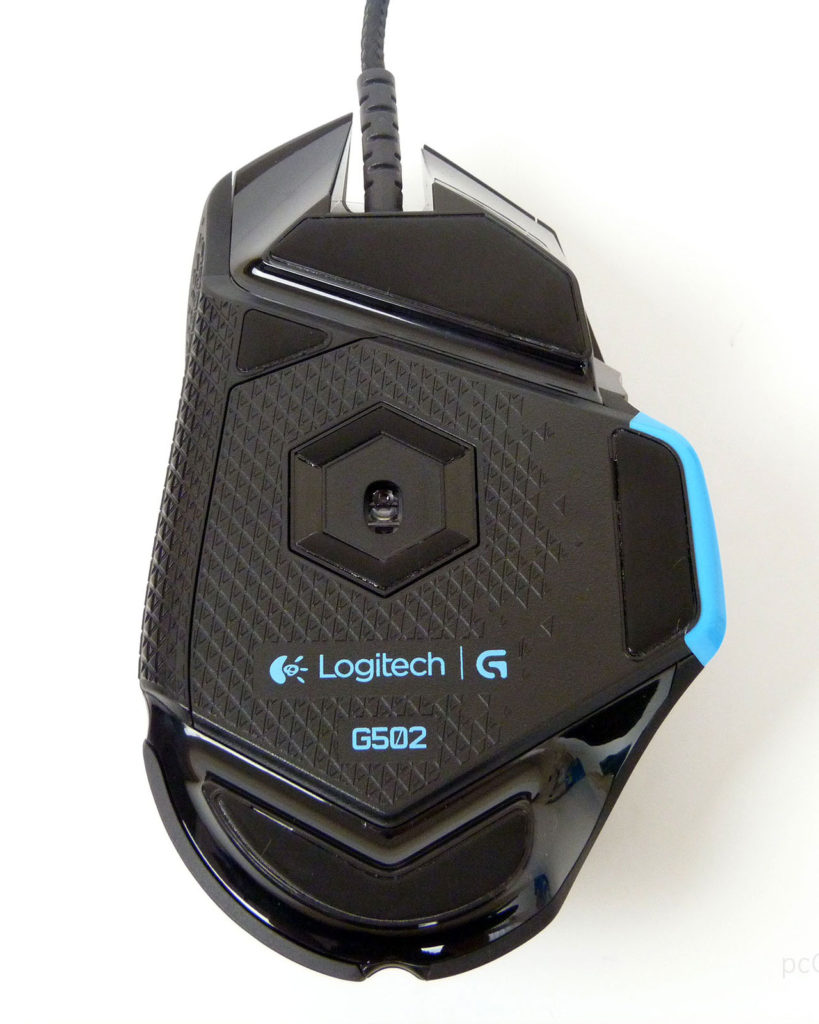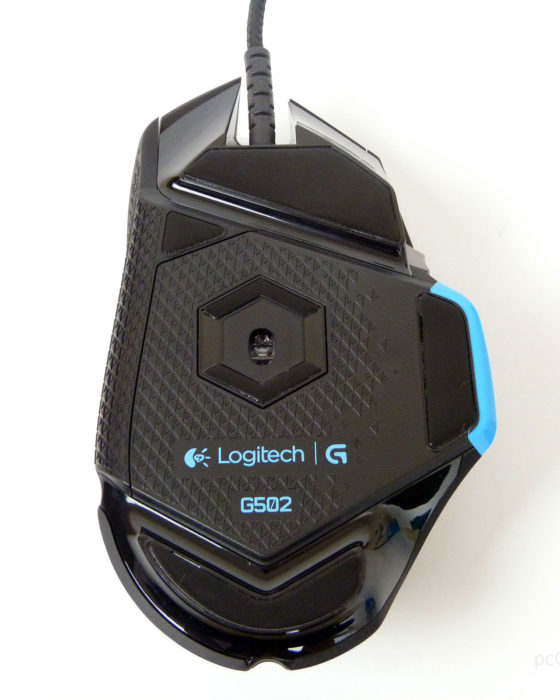 When we flip the G502 over, we can see the 12,000 DPI laser and the large slick surfaces that help the mouse glide across the mouse pad surface. It should also be noted that the bottom of the mouse was designed specifically for the Logitech G mouse pads and the sensor is re-calibrated for them.  However through the Logitech G software you can calibrate the mouse to your specific mouse pad if you choose, but it is not required.