Software
Samsung does not include a lot of software, only a utility to encrypt and password protect the drive.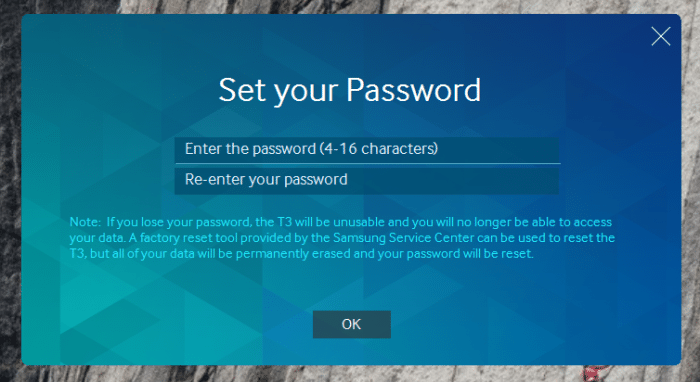 This software is available for OSX, WIndows and Android.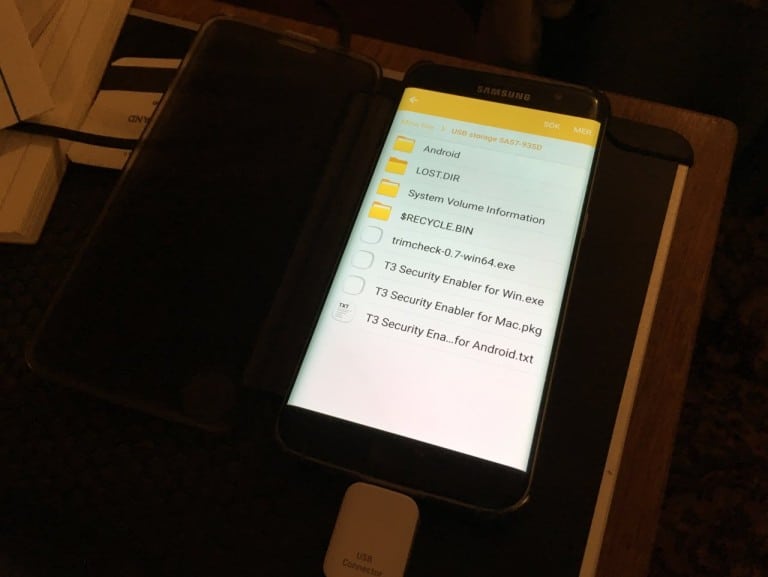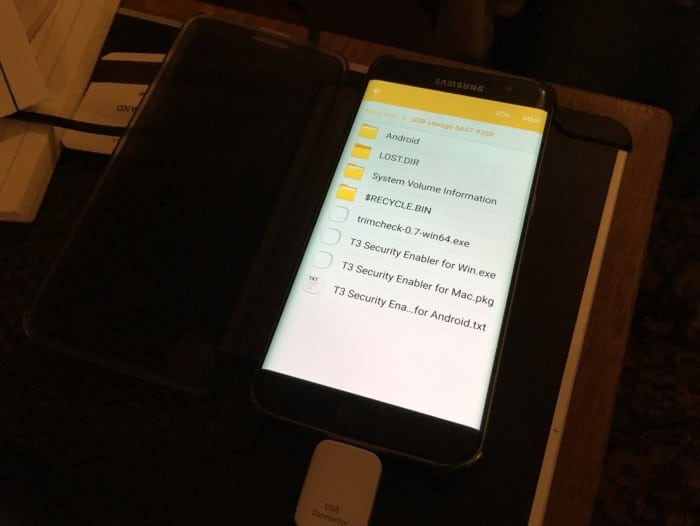 You might nave noticed that the box for the Samsung Portable SSD T3 mentions Android-support. It turns out that if you phone support the ext3-filesystem, which for example our Samsung S7 Edge does, you get access to the drive just by plugging it in. We copied files both to and from the drive without any problems. In fact, we tested the T1 too and it also works so it seems more to be that as long as the Android-device supports ext3
Conclusion

The Samsung Portable SSD T3 500 GB is slightly larger, weights slightly more and is just as fast as the Samsung Portable SSD T1 500 GB. This means that if you already have a T1 here is no reason to upgrade unless you want to shell out a lot of money for the 2 TB option. The new features are pretty few. Basically we get USB3.1 and a longer cable.
Still the performance is just as impressive as with the T1. If you already have a T1 there is no reason to upgrade but if you are looking to super-charge your laptop with a blazing fast external drive the Samsung Portable SSD T3 definitely is a great choice.
The pricing is very similar to the T1, around 200$ for the 500GB version, so if you are looking for a new drive right now there is no reason getting the T1 unless it starts dropping in price.
Pros
Cons

Great performance
USB3.1-interface
Still small but now with a metal shell
Android-support

Indetermined Trim-support
Small update to the T1
The 2 TB-version is very expensive