Final Thoughts & Conclusion
Mushkins concept for the Atlas Vital series of drives was to introduce a more affordable but high performance Solid State M.2 drive and they hit the nail squarely on the

head. The advertised speed is 550MB/s read and 530MB/s write and the drive achieved every bit of that and gave a few MB/s to spare. The choice of the affordable but high performance Sandforce 2241 SSD controller brought the Mushkin Atlas Vital 250GB to market at a budget friendly $99.99 which is a pretty amazing price for the read and write speed not to mention the 40¢ per Gigabyte price.
After installing and dropping Windows 10 on the Mushkin Atlas Vital we noticed that Mushkin incorporated a small green Hard Drive Activity light which we liked a lot. Being somewhat old school from the days when you kept half an eye on your HD activity light the inclusion of the integrated HD light is much appreciated.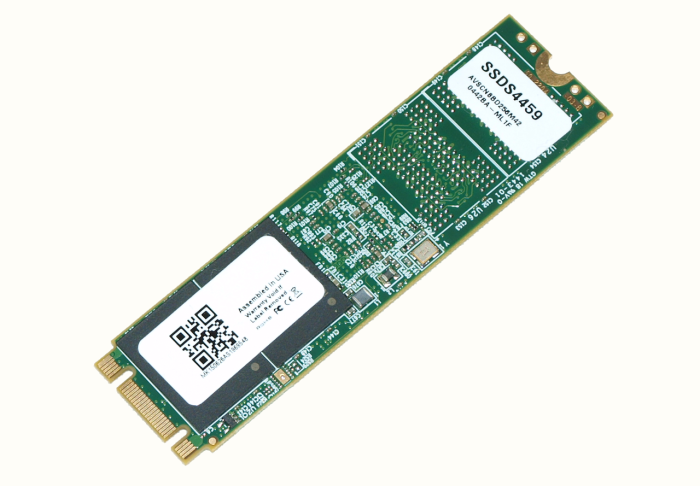 M

ushkin went a little against the norm of bigger faster newer and more expensive for minimal gains to massive price / performance per Dollar spent and knocked one out of the park with the Mushkin Atlas Vital 250GB M.2. The wallet friendly price gains a lot of favor for the Atlas Vital drive and anytime we find a bargain priced monster performance drive priced for the "every mans" budget we find ourselves hoping other vendors will take notice and follow the trend set by Mushkin.
Because of the exceptional value in addition to the Bjorn3d Silver Bear Award the Mushkin Atlas Vital 250GB M,2 SSD is deserving of our Bang For The Buck Award as
well.
Pros:
Cons

Strong Performance
550MB/s Read
530MB/s Write
Good Balanced Performance Across Various Types of Data
Snappy OS and Application performance
SandForce 2241 Tested And Trusted Controller
Small Foot Print With 0 Wire Management

Not The Absolute Fastest But Not The Absolute Most Expensive
Not Having 2 To Test M.2 Raid Performance