Benchmarks Cont.
HD Tune Pro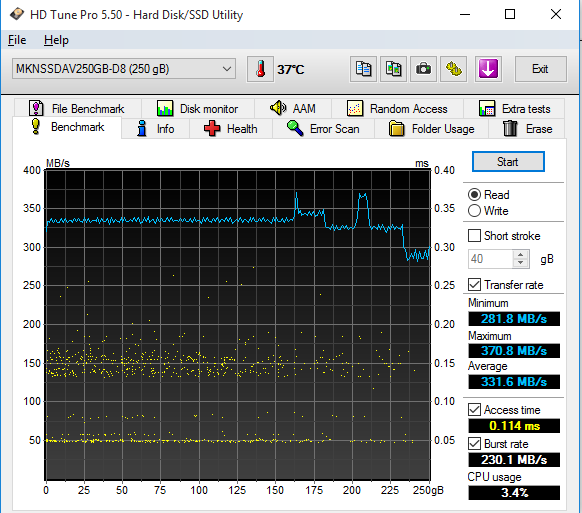 HD Tune Pro see's the average 331.6MB/s with a maximum read of 370.8MB/s and the minimum at 281.8MB/s our access time was running 0.114ms and CPU usage in the 3.4% range (plus or minus 1%).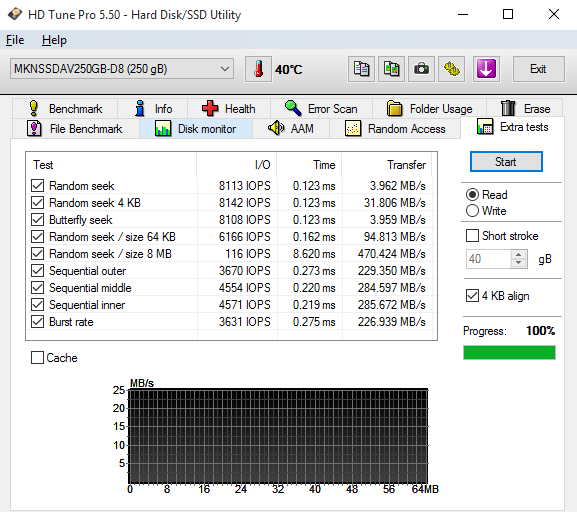 The extra tests in HD Tune Pro probably give a better picture than the main test. Random seek is the low score here coming in at 3.962MB/s and oddly enough the maximum speed at 470.424MB/s on Random Seek 8MB.
AIDA64 Disk Benchmark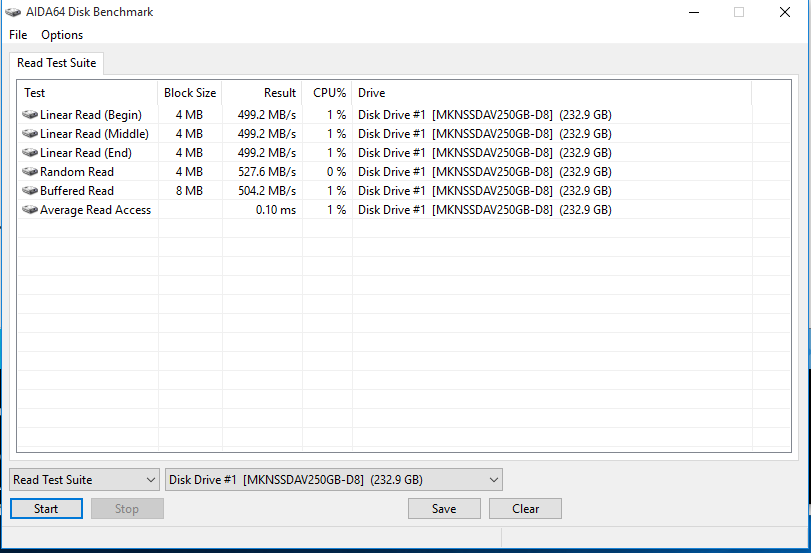 AIDA64 is oft overlooked in Hard Drive testing and the interface isn't the flashiest but the variety of tests and ease of use makes it an attractive option. AIDA64 likes the Mushkin Atlas Vital 250GB drive and the low score is 499.2MB/s and the high score topping out at 527MB/s.
Sisoft Sandra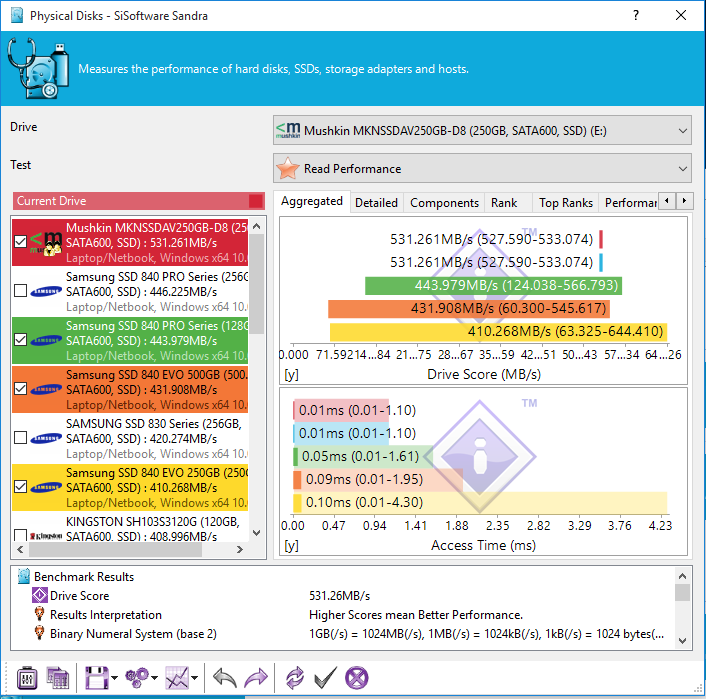 Sisoft Sandra is a long used and well trusted benchmark suite and it's showing the Mushkin Atlas Vital running 531,26MB/s and having run varying benchmarks and running the Mushkin Atlas Vital 250MB/s drive as the primary boot drive we have a good cross-section of operating environments.