Gaming Benchmarks
Bioshock Infinite
Set in 1912, the game has protagonist, former Pinkerton agent Booker DeWitt, sent to the floating air city of Columbia to find a young woman, Elizabeth, who has been held captive there for most of her life. Though Booker rescues Elizabeth, the two become involved with the city's warring factions: the nativist and elite Founders that rule Columbia and strive to keep its privileges for White Americans, and the Vox Populi, underground rebels representing the underclass of the city. During this conflict, Booker learns that Elizabeth possesses strange powers to manipulate "Tears" in the space-time continuum that ravage Columbia, and soon discovers her to be central to the city's dark secrets.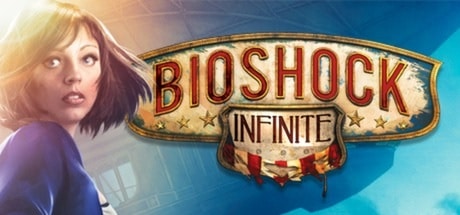 All settings are set to Ultra. The GTX 950 FTW  hanging in there with the higher end cards and producing super playable frame rates. Key points here, "Ultra" "67FPS" "179$".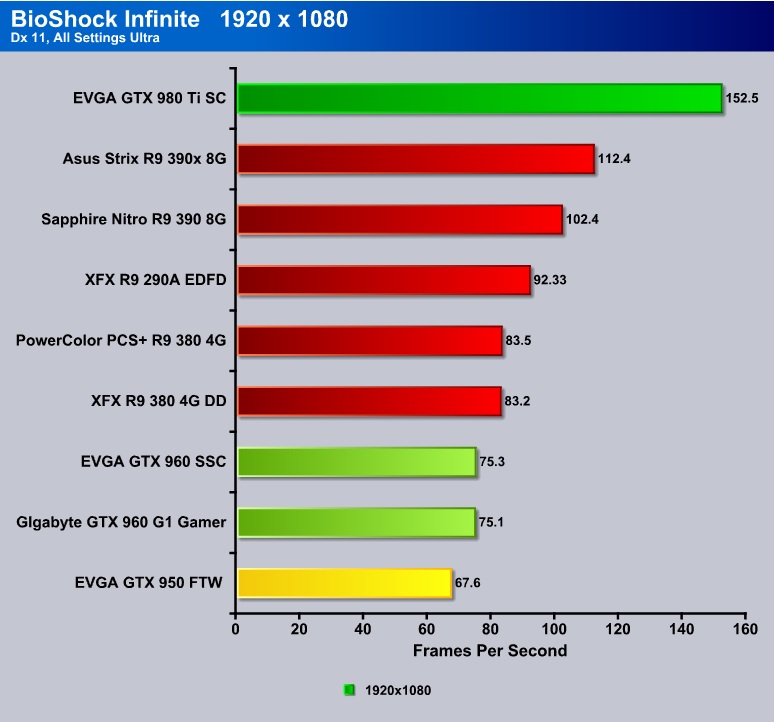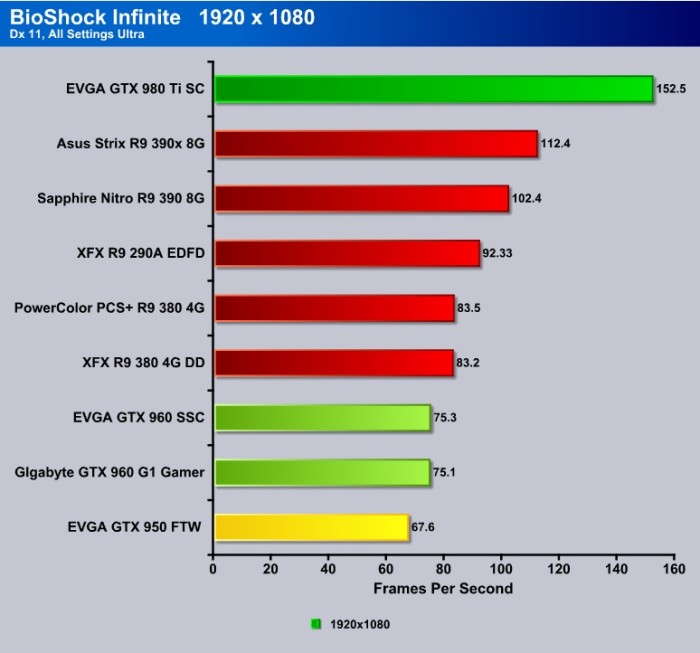 *The scores for the other cards were taken on an newer platform, Z170. which potentially offers better utilization of the hardware, so we see the 950 GTX FTW does a great job on older platforms also
BioShock Infinite Settings

1920 x 1080

DirectX 11
Ultra Quality
DODD Enabled
FXAA Enabled
GTA 5
Grand Theft Auto V for PC offers players the option to explore the award-winning world of Los Santos and Blaine County in resolutions of up to 4k and beyond, as well as the chance to experience the game running at 60 frames per second. The game offers players a huge range of PC-specific customization options, including over 25 separate configurable settings for texture quality, shaders, tessellation, anti-aliasing and more, as well as support and extensive customization for mouse and keyboard controls. Additional options include a population density slider to control car and pedestrian traffic, as well as dual and triple monitor support, 3D compatibility, and plug-and-play controller support.

This is the game we know most gamers are using to judge their system's capabilities at the moment. We turned all the options and features high as we could, except grass because well, it's grass.
We didn't think the GTX 950 FTW would do as well as it did with our options set. Not only did it pass with what we feel is more than acceptable performance but it did it while staying well under acceptable temperature range, which we will get to in just a bit.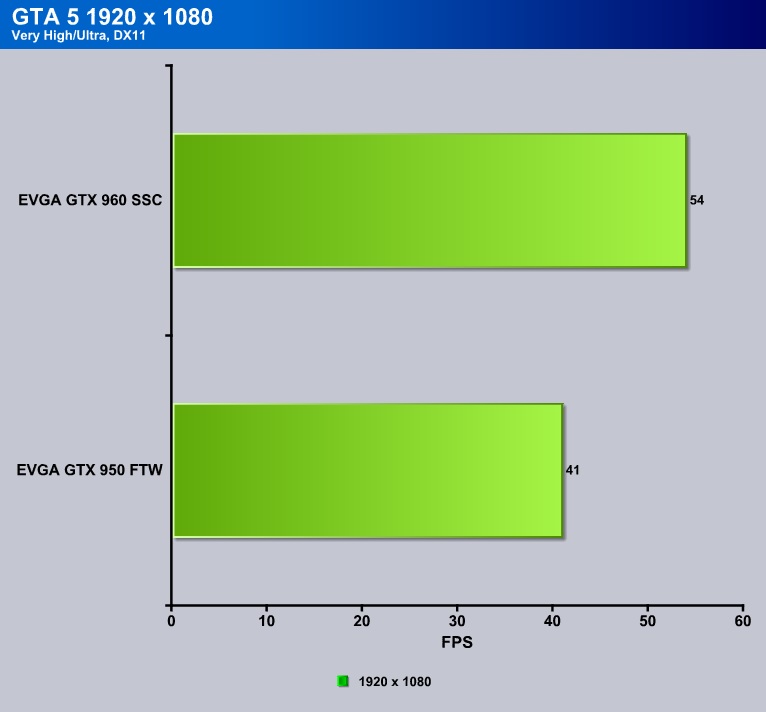 The overall consistency during play and bench was solid and there were no hard lag spikes or unnerving hangups to break the immersion, fps went to 40 and stayed within a 2fps variance at nearly all times. VRAM way over recommended usage but it didn't stop the FTW from delivering a smooth, beautiful experience.
GTA 5 settings

Scaling the graphical options down a bit to not include the more extreme options will have you seeing 60fps.
Shadow of Mordor
Fight through Mordor and uncover the truth of the spirit that compels you, discover the origins of the Rings of Power, build your legend and ultimately confront the evil of Sauron in this new chronicle of Middle-earth. You may remember some controversy over the recommended system spec for this one being a little crazy.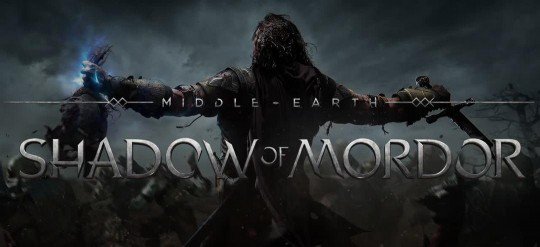 For our benchmarks we turned Order Independent Transparency off as it requires more VRAM than we feel is worth the graphical effect when considering our 2Gb available on the GTX 950 FTW.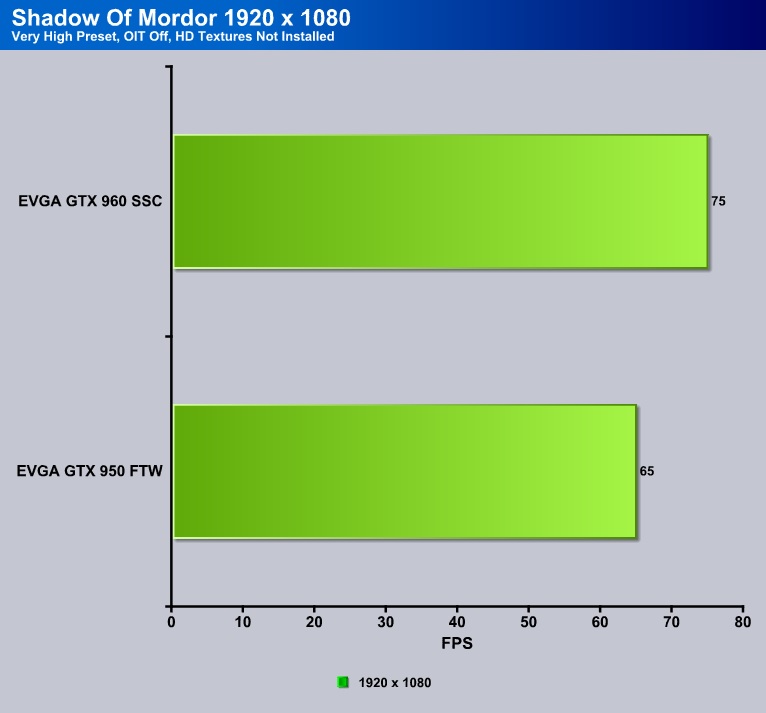 With Very High settings and OIT off the GTX 950 FTW breaks the golden 60fps barrier.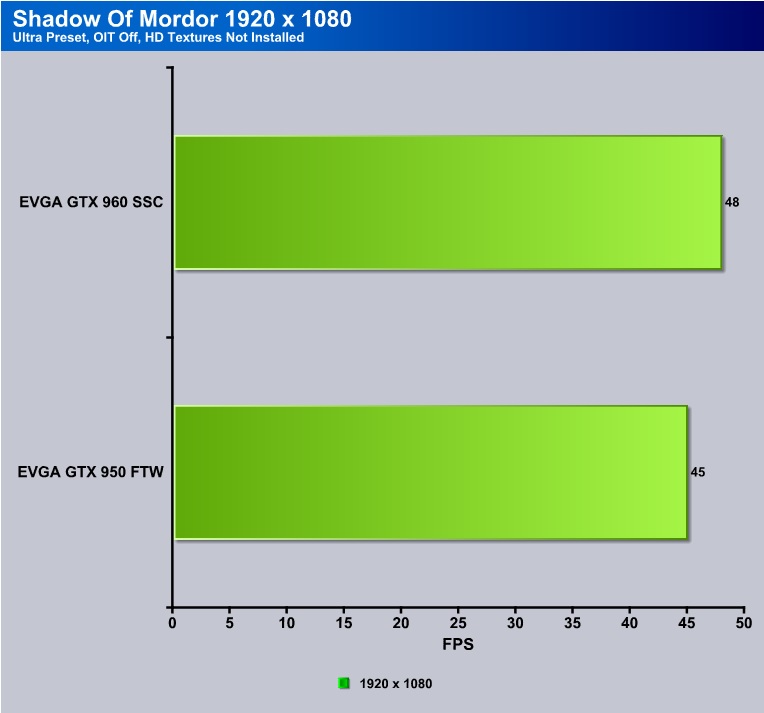 We honestly weren't expecting the GTX 950 FTW to get the achieved 45fps average with Ultra settings (OIT off). The previous performance gap between the two cards has narrowed quite a bit here.
Shadow of Mordor Settings

Very High Preset 1080p 
 Ultra Preset 1080p

Order Independent Transparency – Off

Order Independent Transparency – Off