Closer Look
So, now that the introduction has been dealt with, let us take a look at what we are getting from EVGA.
The card comes in a relatively small box. It's a pretty laid back box with no dragons or space fighters or other weird stuff that we tend to see these days on some boxes and as you flip it over you get a good sense of what the card can offer.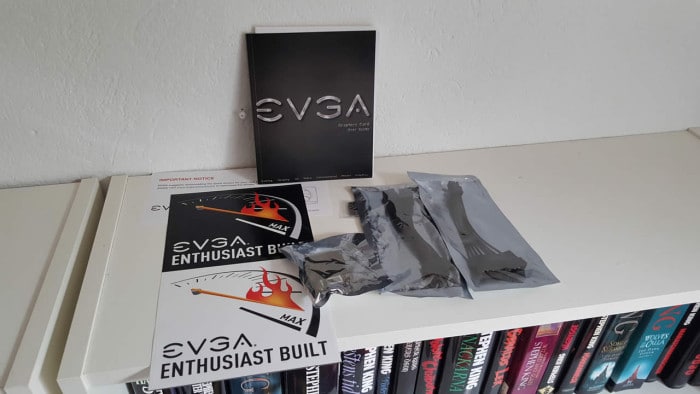 EVGA doesn't go overboard with accessories. We get a DVI => VGA adapter and two kinds of PCI-Express power-adapters. EVGA also includes a metal case badge (who uses those these days?), two large stickers and a huge "movie" poster. Documentation comes in the form of a thick manual in tons of language. No CD/DVD with drivers or overclocking software is included and has to be downloaded.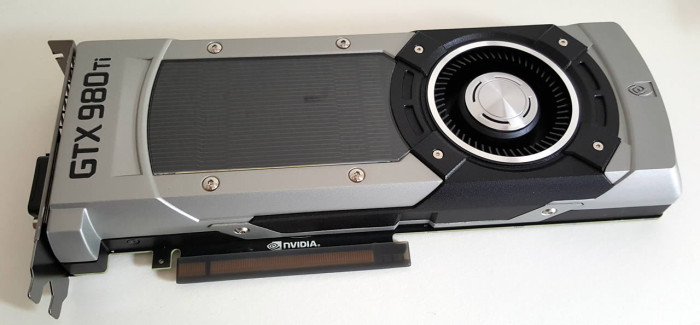 In contrast to the dual-fan setup of the EVGA GeForce GTX 980 Ti Superclocked+ ACX 2.0+ this card uses the reference design that we have seen for a few generations from Nvidia. A single fan handles the cooling and ejects the warm air at the front. While reference coolers used to be pretty bad this is a cooler that has worked well.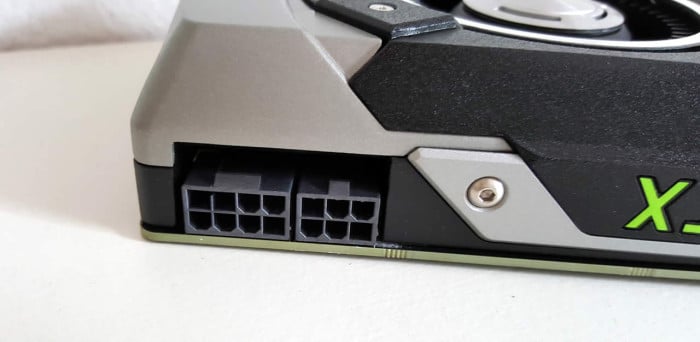 The card needs power from a 6-pin and a 8-pin-power connector.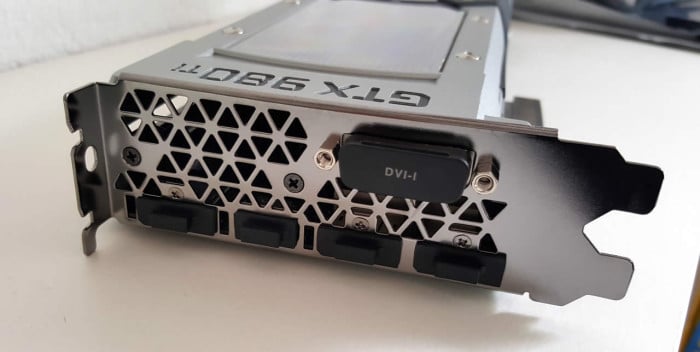 The card comes with 5 connectors:
All connectors come with a plastic cover protecting them when you do not use them. The card can handle up to 4 displays at the same time.