Final Thoughts
The Gigabyte GTX 960 G1 Gaming is a very nicely put together triple-fan oversized GPU. Well, "oversized" is probably not a good

description. The GPU is triple-fan huge, triple-fan beautiful and triple-fan cool. It has a custom PCB and a metal cowling that wraps around the end of the GPU to protect the all copper direct-touch heat pipes. While other GPUs have pretty cowlings that do little more than tickle the eyes, Gigabyte's offering is substantial, 100% metal, and has plenty of openings to dissipate the heat.
Gigabyte got everything right with the GTX 960 G1 Gaming GPU. They nailed it right on the head and covered every point we would want in a GPU: style, functionality, durability, an obscene 300W cooling capacity and one heck of a fun GPU to overclock.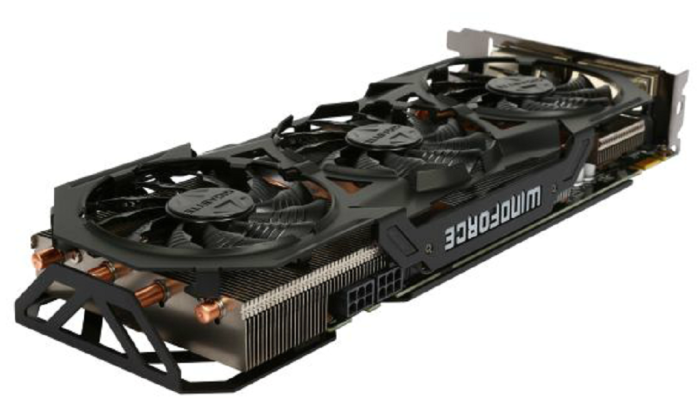 The Bear Facts: The Gigabyte GTX 960 G1 Gaming sets the standard for other vendors to shoot for. More and more often we see Gigabyte listening to its dedicated user base and designing dream hardware you can hold in your hand today. The behemoth triple-fan GTX 960 G1 Gaming is a sight to behold, and best to behold it inside our test rig. We're sure Gigabyte made enough for you to obtain one too, but this one is ours and heavily guarded.
Pros
Cons

High Quality
True Maxwell
Price
DX11 & 12
Triple-Fan Cooling Goodness
Sips At Power
Quiet
Sexy Design
Feels Solidly Built

128-bit memory bus
Older-Gen GPU's may outperform