Cinebench
CINEBENCH is a real-world cross-platform test suite that evaluates your computer's performance capabilities. CINEBENCH is based on MAXON's award-winning animation software CINEMA 4D, which is used extensively by studios and production houses worldwide for 3D content creation. MAXON software has been used in blockbuster movies such as Iron Man 3, Oblivion, Life of Pi or Prometheus and many more.
CINEBENCH is the perfect tool to compare CPU and graphics performance across various systems and platforms (Windows and OS X). And best of all: It's completely free.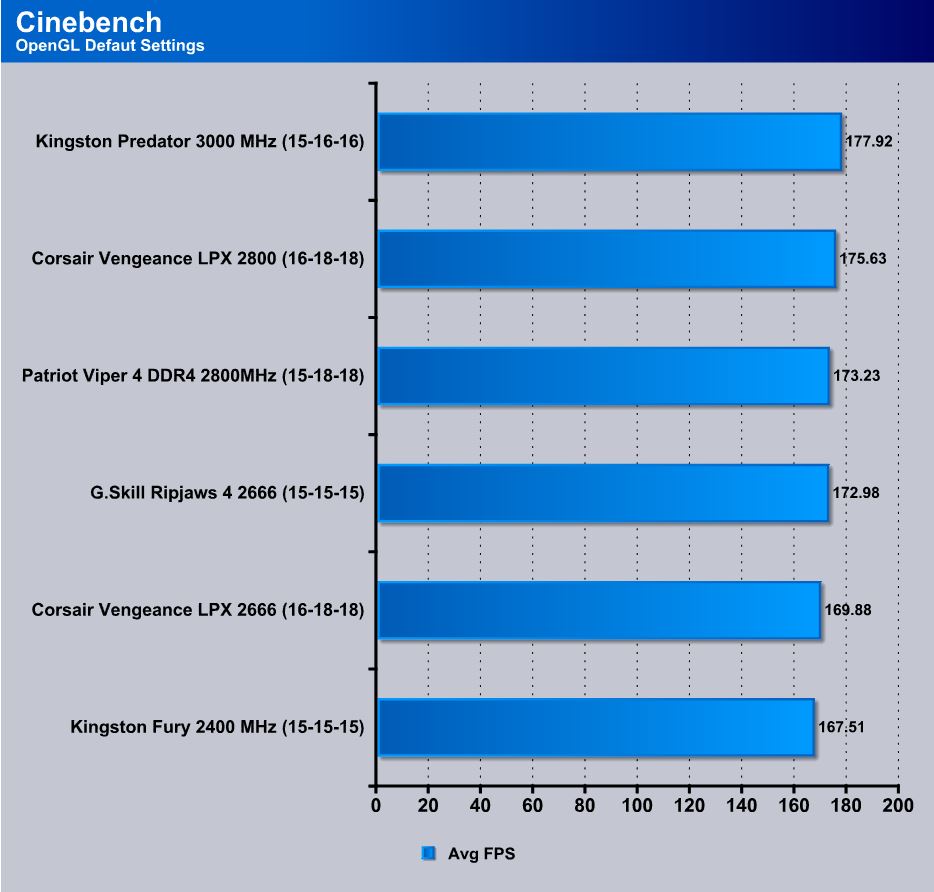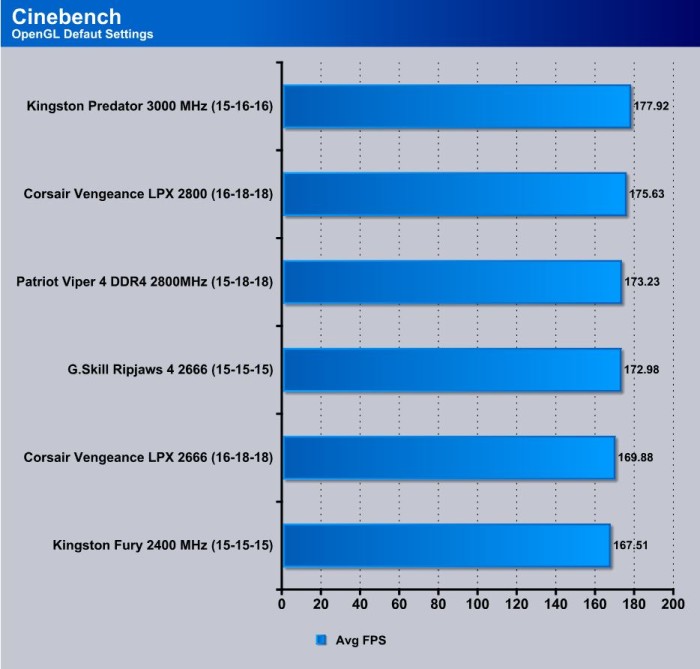 Cinebench sees the Corsair Vengeance kit somewhat predictably below the Ripjaws kit until you go to the secondary 2800 MHz XMP 20 then it jumps to second place behind the Kingston 3 GHz kit.
SuperPI
Super PI is a computer program that calculates pi to a specified number of digits after the decimal point—up to a maximum of 32 million. It uses Gauss–Legendre algorithm and is a Windows port of the program used by Yasumasa Kanada in 1995 to compute pi to 232 digits.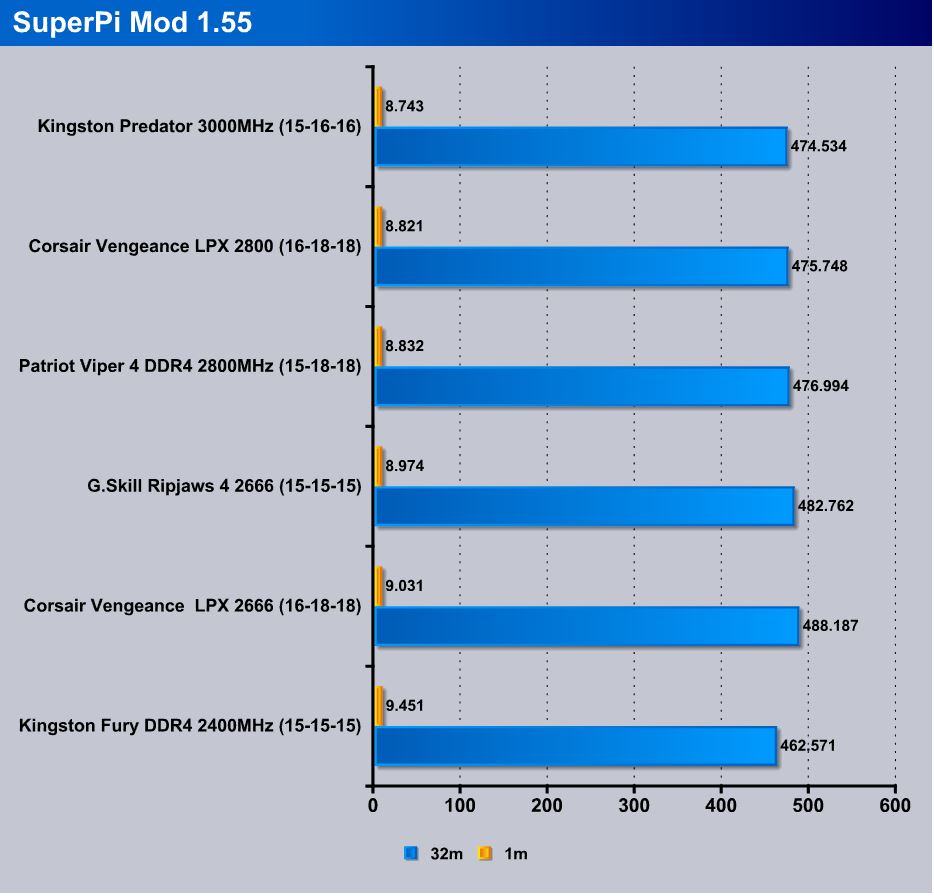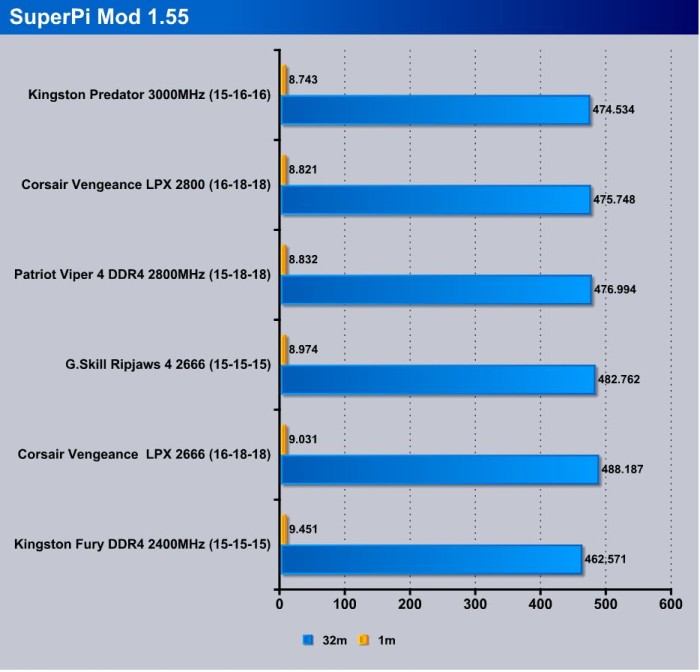 SuperPi Mod 1.55 the golden RAM test of world records where often nano seconds determine a world record holder and a few MHz of speed or one notch tighter timings throw a ram kit out ahead of another kit. Often you see some oddities in SuperPI, the 1M test will show a kit ahead of another but then the way to long 32M test will see that same kit that was behind taking the lead. In this case things scaled pretty linearly and the Vengeance kit at 2666 MHz held it's normal spot above the Kingston kit then the second XMP applied jumps up to second place.