Vengeance® LPX 32GB 2666 MHz, A Closer Look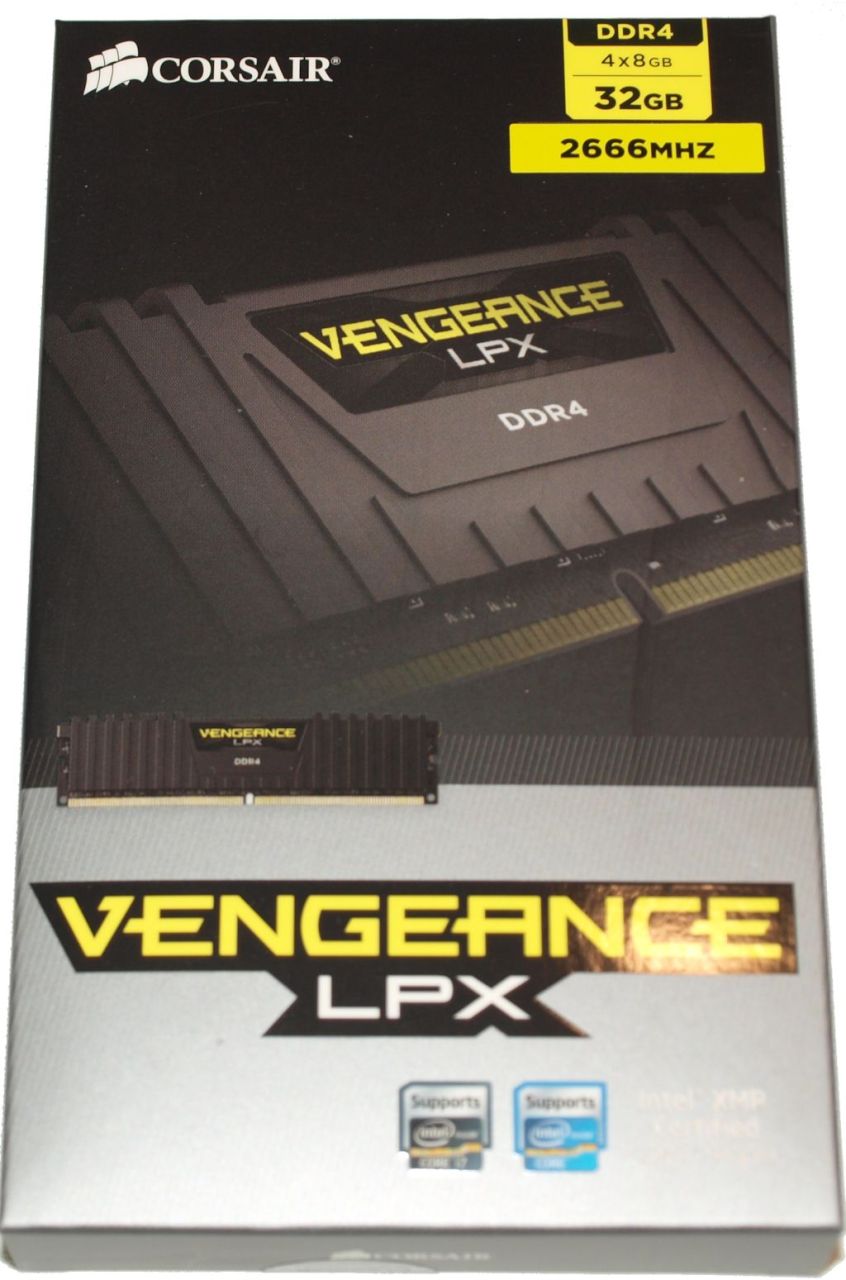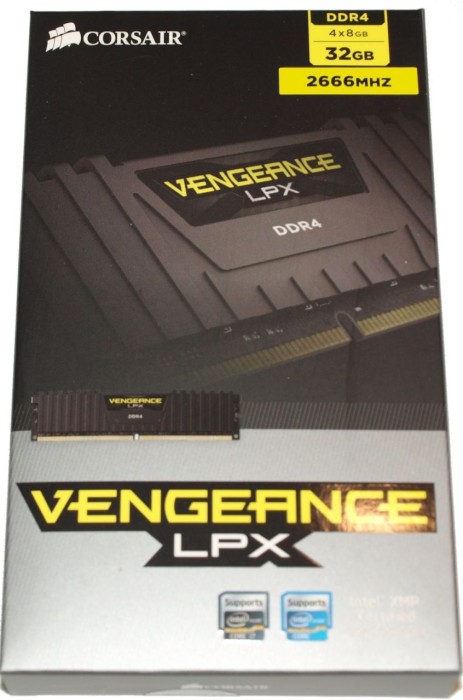 The Vengeance LPX 2666 MHz comes in a plastic box suitable for hanging on a pegboard. It contains 4 sticks of Corsair Vengeance LPX whose density are 8GB each. The timings on the kit are 16-18-18-35 so we suspect the kit will have a hard time keeping up with our CL15 kit until the second XMP is enabled running the kit at 2800 MHz.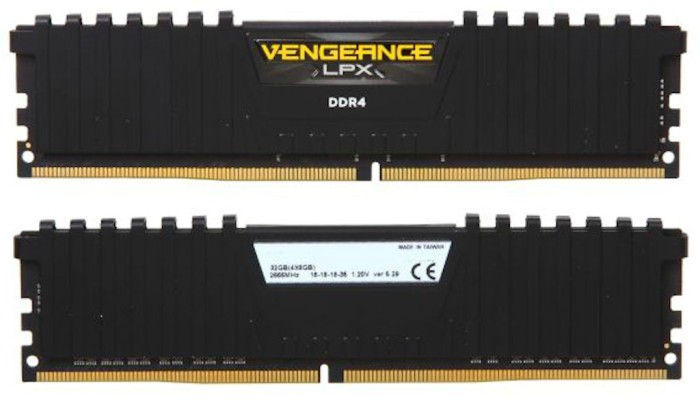 The way Intel and vendors have placed the slots around the CPU socket, the tall heat spreaders (pretty) on RAM are becoming less common.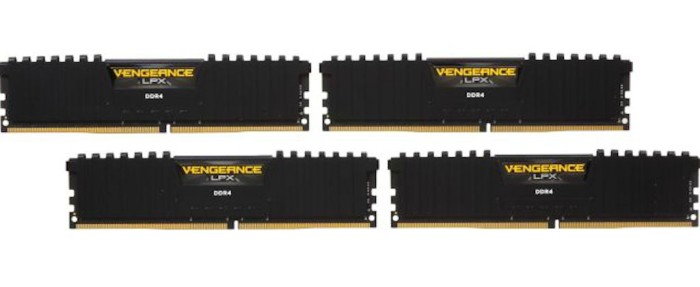 The SPD timings are 15-15-15-36 but that's for the SPD speed of 2133 MHz. For 2666 MHz the timings are 16-18-18-35 at 1.2v. While 16-18-18-35 aren't really very good timings for 2666 MHz quad-channel RAM, the true gem of this kit is the secondary XMP which runs at 2800 MHx with timings of 16-18-18-37. These timings aren't great for a 2800 MHz kit but should allow the kit to surpass most non-overclocked 2600 MHz kits. That's the true value of this kit, 2800 MHz for the price of 2666, a sweet little XMP 2.0 overclock of 134MHz.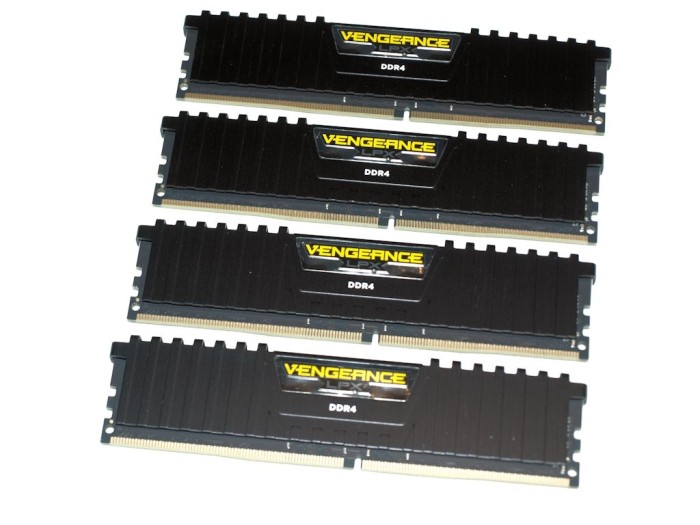 Oddly enough, the color of the RAM determines the price; Black runs $399.99, Red runs $479 and Blue is $429. That must be some expensive paint or powder coating, but at least if you want to spend the cash you have the option to have different colors if you're willing to lay out the extra clams.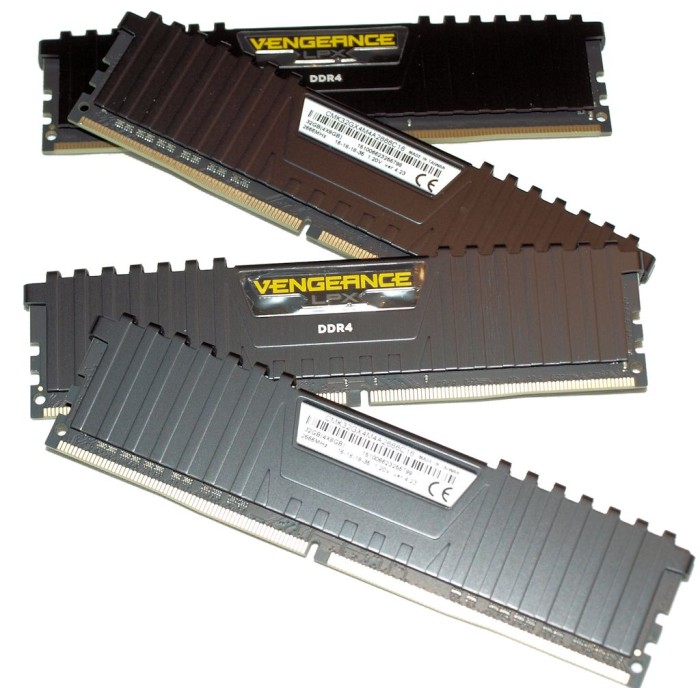 Covered by Corsair's limited lifetime warranty and free tech support as long as you don't melt the IC's overclocking or dip the modules in chocolate fondue, you should be covered. It is much easier processing warranties if you retain a copy of your receipt. We suggest making a copy on your printer and scanning a digital copy and stashing it away. Some companies keep your receipt records filed away for you (coughNewEggcough) and if you have a warranty problem with any product that's an invaluable service.
OverClocking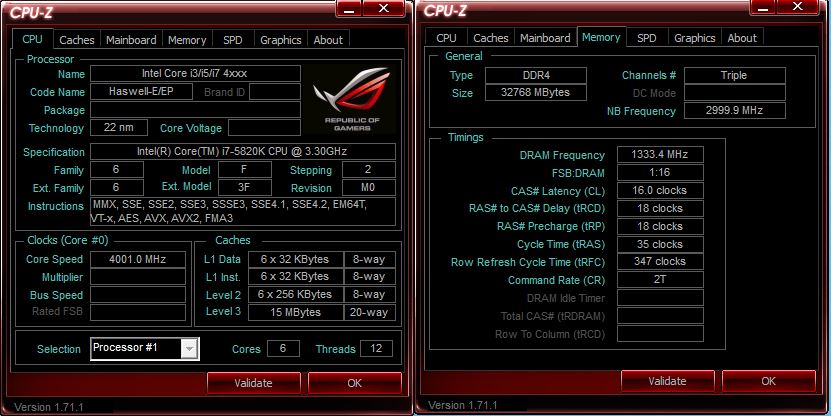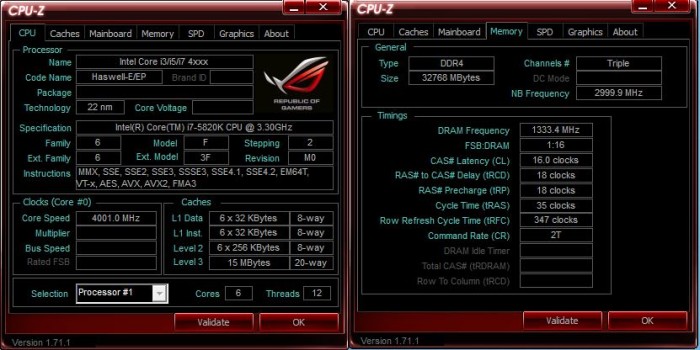 Technically the speed of all DDR4 kits is 2133 MHz and anything above is an OC so here's the 2666 MHz XMP.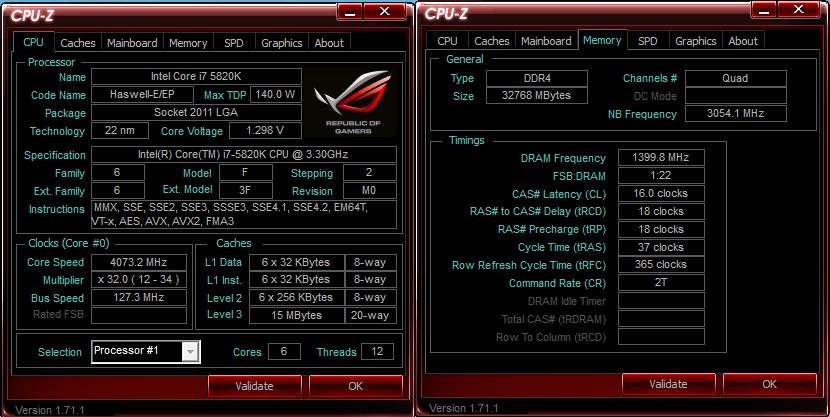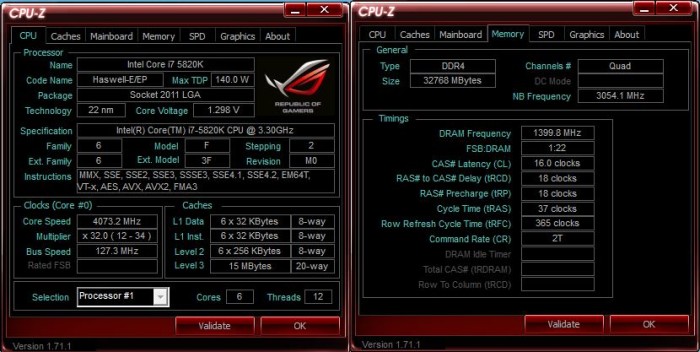 Here's the 2800 MHz XMP 2.0 and the only difference in the timings is the tRAS goes from 35 to 37 and the voltage goes from 1.2 to 1.35V. The only problem we see here is how much more stable OC can we expect being at max safe voltage 1.35V and 2800. We are sure Corsair left some headroom because a day without overclocking Corsair is like a day without sunshine.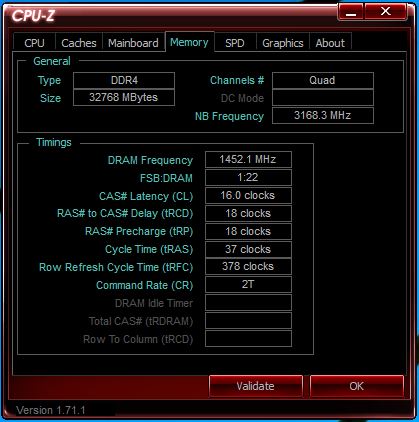 Well, we hit 2904 MHz without too much trouble. We like to get as much OC as we can without having to sloppy up the timings. Sloppy up (loosen) the timings and then you have to crank more speed to overcome the looser timings. Sure you got massive raw speed but with loose timings it better be real fast and decrease the SuperPi score. If the SuperPI Score increases then you have a counter productive OC.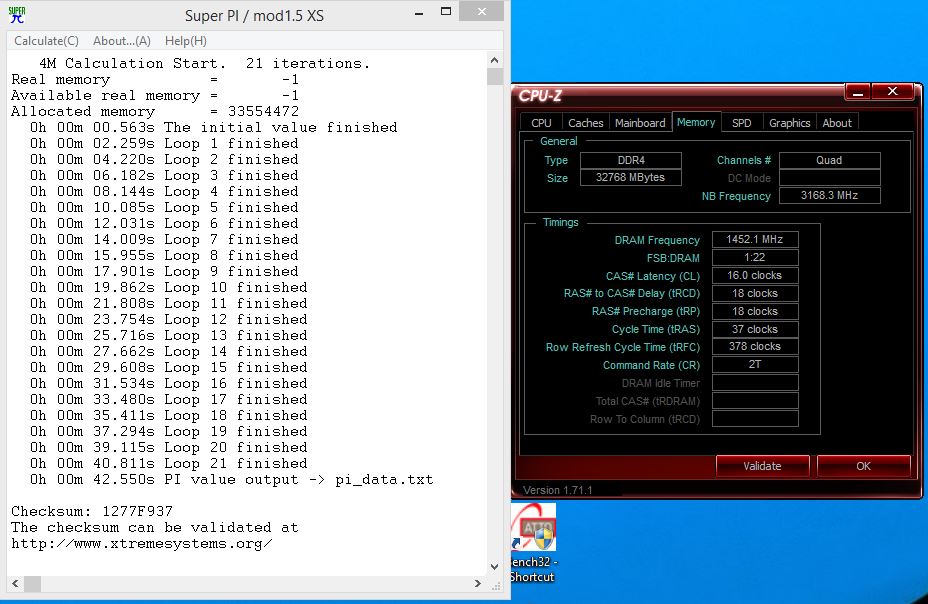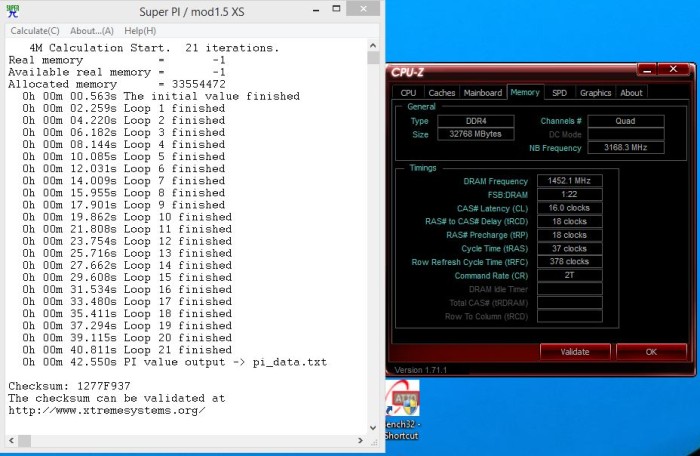 Here we are at 2904 MHz running 4M SuperPI and we have a (so far) good productive OC keeping the factory SPD timings.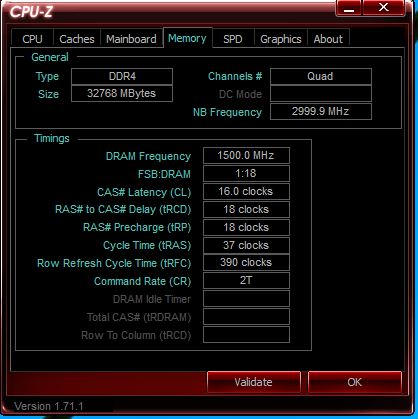 Here we are at 3000MHz, 1.35V stable holding the 16-18-18-37 XMP 2.0 timings for the 2800MHz profile so lets check SuperPI and see if it's productive.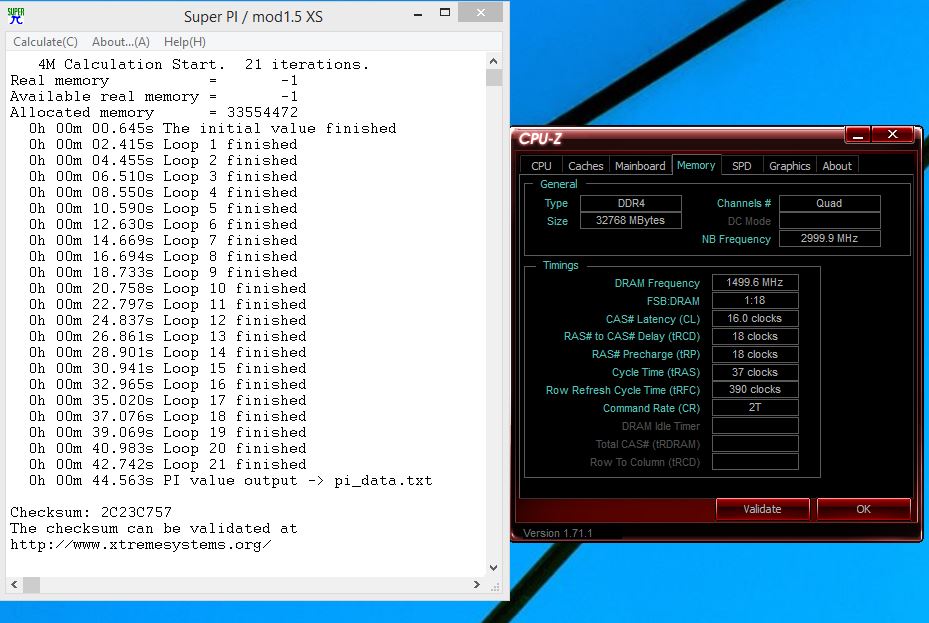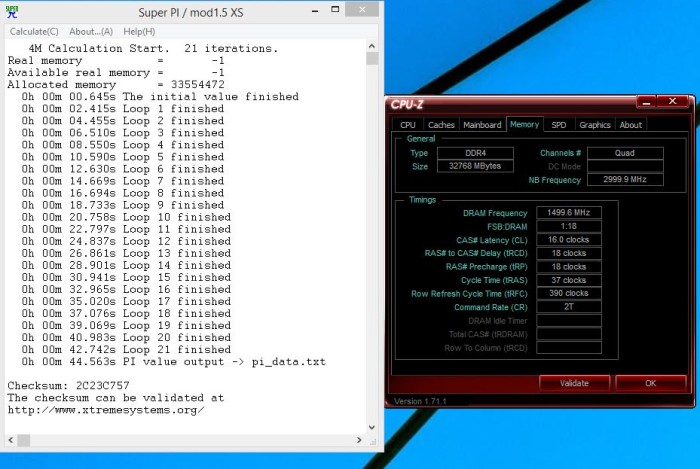 Well we hit 3000 MHz at 1.35v but SuperPI gained 2(ish) seconds so it's an impressive 3GHz OC but to be productive we would likely have to exceed the 1.35V safe voltage we set at the beginning of the review. Did we get a productive OC at 3GHz? Yes we did, with a higher voltage. Was it stable? Yes, it was entirely stable. Do we suggest or recommend exceeding 1.35V? No we don't, and above a certain voltage you will damage your memory and likely void your warranty. Extended overclocks with excessive voltage will shorten the life of your components, but it's your choice to make. Now clock it like you stole it.