PERFORMANCE
Test Rig
 
Case
Thermaltake Level 10
CPUs
Intel Core i7-3930 @3.2 Ghz
Motherboards
ASUS P79X Deluxe
Ram
32 GB
CPU Cooler
Corsair H100
GPU
Zotac GTX 960 AMP! Edition
Zotac GTX 980 AMP! OMEGA Edition
Zotac GTX 970 AMP! Extreme Edition
eVGA GTX 780 TI
Zotac GTX 760 AMP!-Edition
Gigabyte GTX 770
3DMark 13

As expected the GTX980 AMP! Omega performs the best of all cards.
Metro Last Light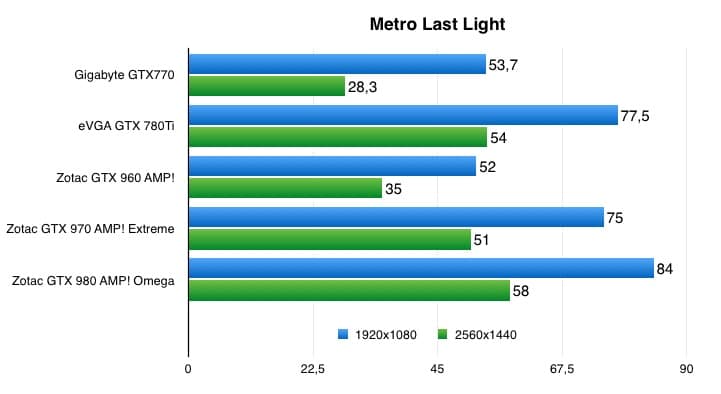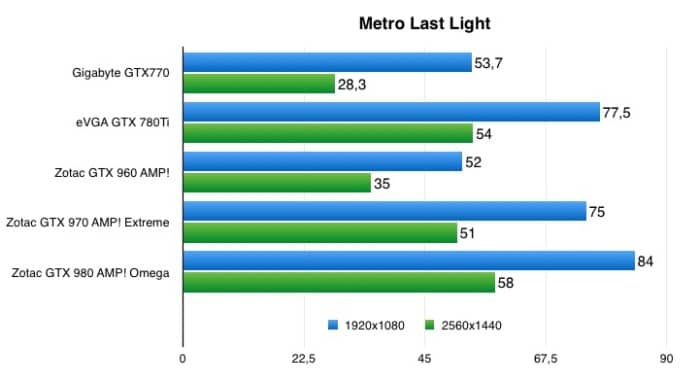 Setting: Very High, 16xAF
We get a moderate increase in framerate over the eVGA GTX 780Ti. The Zotac 980 GTX does not completely reach and average framerate of 60 fps at 2560×1440 but it is close and some extra overclocking should help it achieve that.
Bioshock Infinite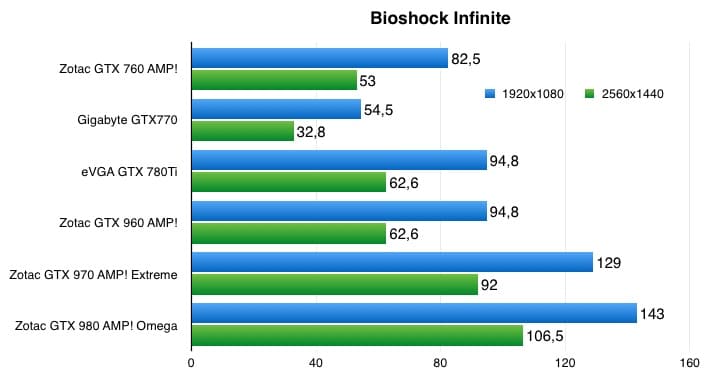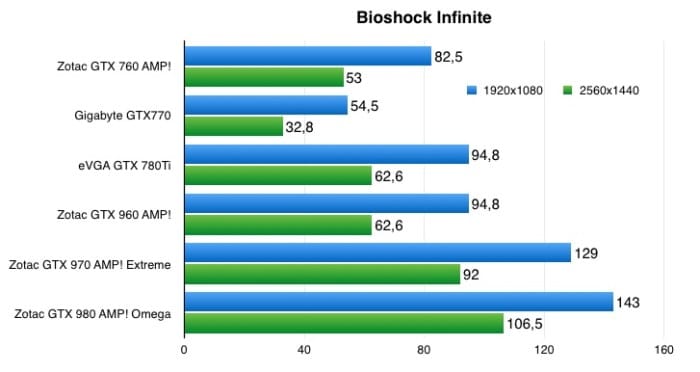 Setting: Using Adrenaline Benchmark Tool: Ultra, 16xAF
NOTE: The GTX780Ti scores are wrong (we accidently entered the 960 AMP!-scores for it). The true GTX 780Ti scores are 137,8 fps (1920×1080) and 101,1 (2560×1440). The Zotac GTX 980 AMP! Omega-edition card again comes out on top scoring a few frames extra over the old champion the GTX780Ti.
Sleeping Dogs
Setting: Using Adrenaline Benchmark Tool: Ultra, 16xAF
This is a game that seems not to benefit from a high-end video card as much as other games. This is evident from the fact that there is little difference between the GTX 970 and the GTX 980 and that the GTX 780 Ti basically ties with the GTX 980.
Shadow of Mordor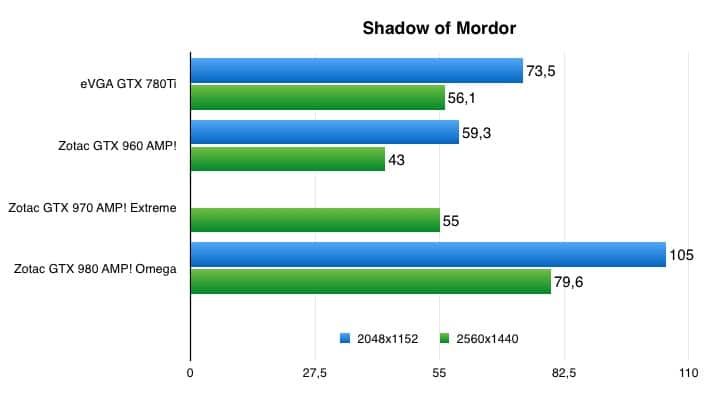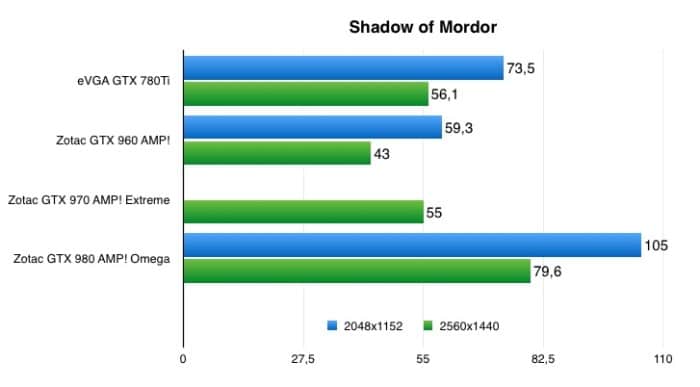 Setting: Very High
This is a newer game and also benefits a lot from the faster video card. We see an impressive 30+ fps increase over the GTX 780Ti at 1080p and 20+ fps at 2560×1440. Impressive.