AS SSD
We use AS SSD to assess the drive's performance at dealing with incompressible data. Since the 850 EVO does not invoke any data compression like the SandForce drives, we should expect the result to be similar to what we have observed.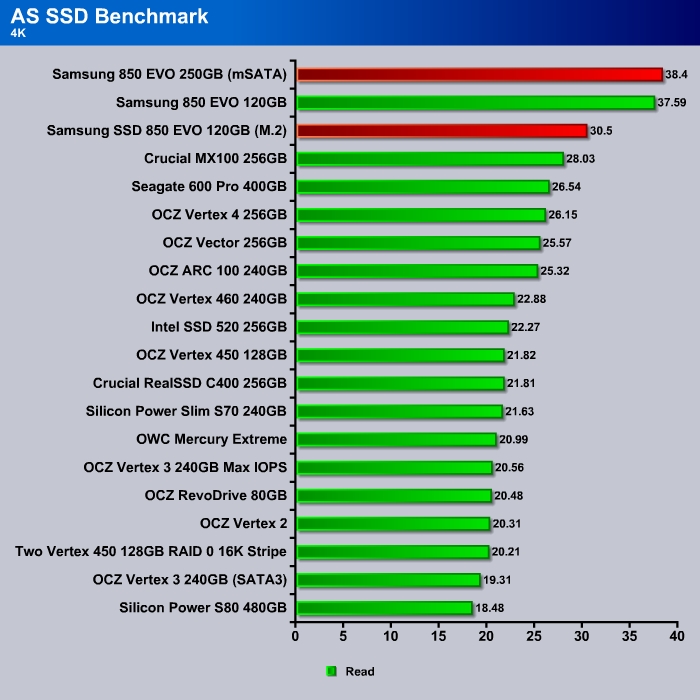 Interestingly, we observe the 120 GB M.2 drive to perform worse than the 120GB SATA drive. While the drive is still faster than other drives, it is about 20% slower than the SATA drive. The mSATA, on the other hand, is similar to the SATA drive.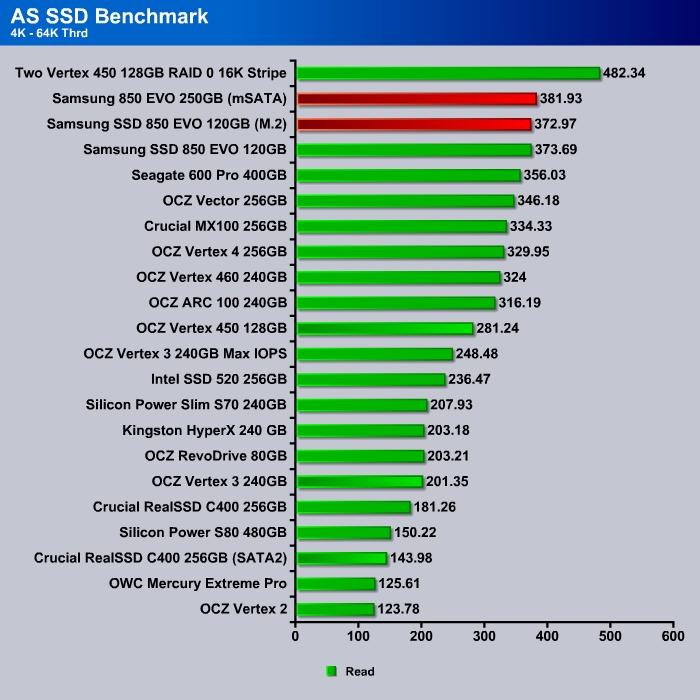 At higher thread, all 850 EVO drives perform equally with the mSATA to be slightly faster than the 120GB drives.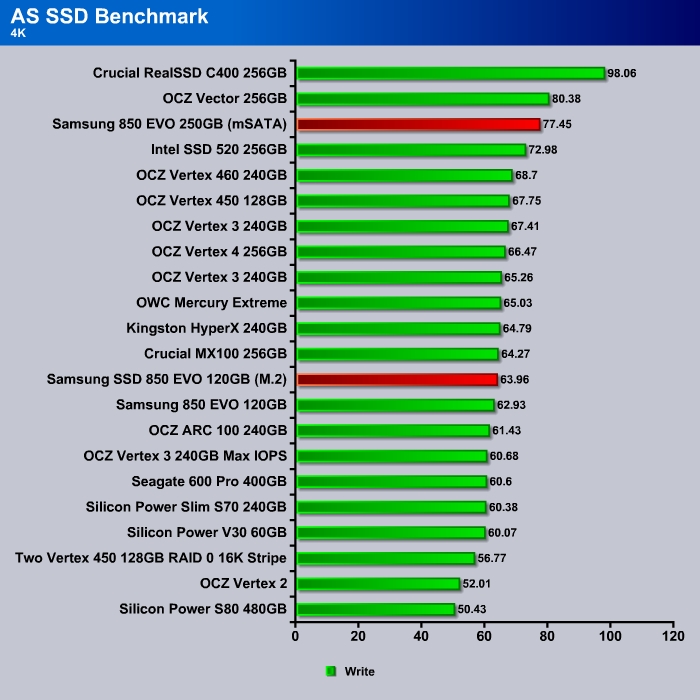 As expected, the random write for the 120GB SATA and M.2 drives performs equally whereas the 250GB mSATA is able to yield 20% higher bandwidth.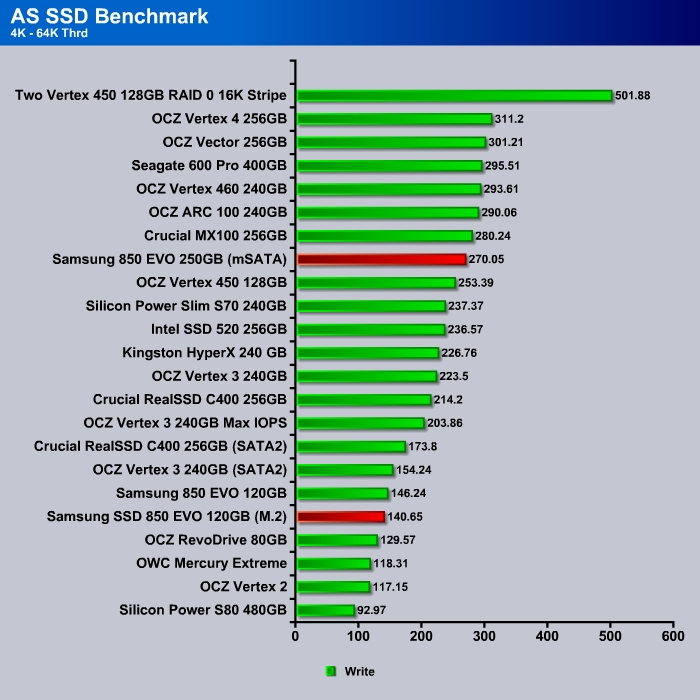 Higher queue random write is within what we expected. The 120GB drive suffered slightly due to lack of parallelism but the 250GB is competitive against others.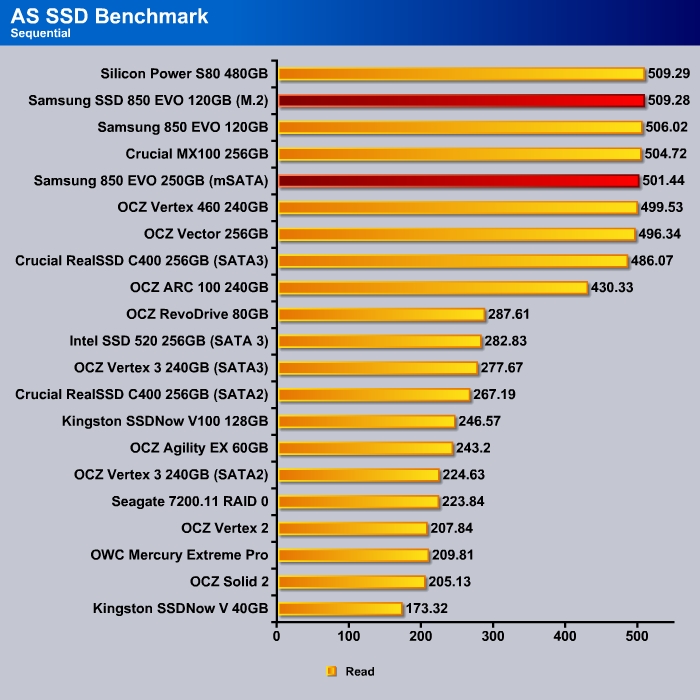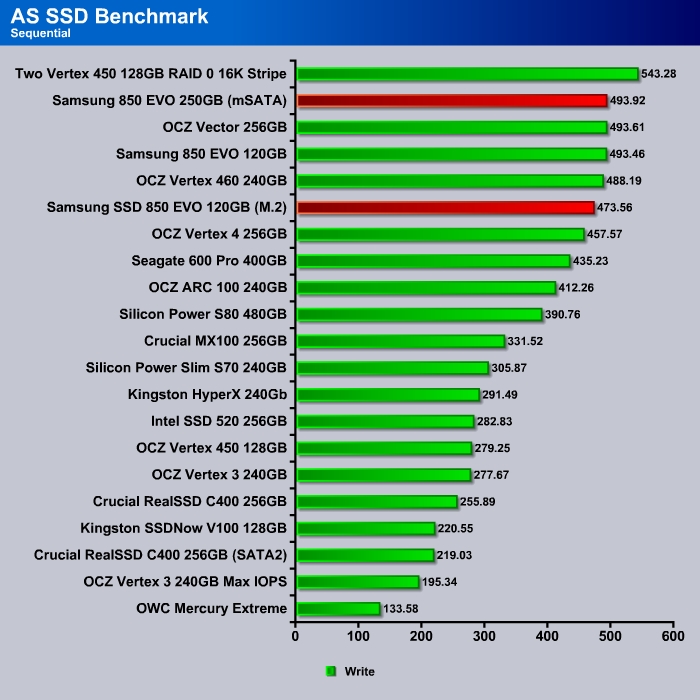 Looks like AS SSD's test does not give the drive long enough time to enter the non-TurboWrite mode which results in a very competitive sequential write performance. The M.2 drive is a tad slower here compare to the SATA drive.
PCMark7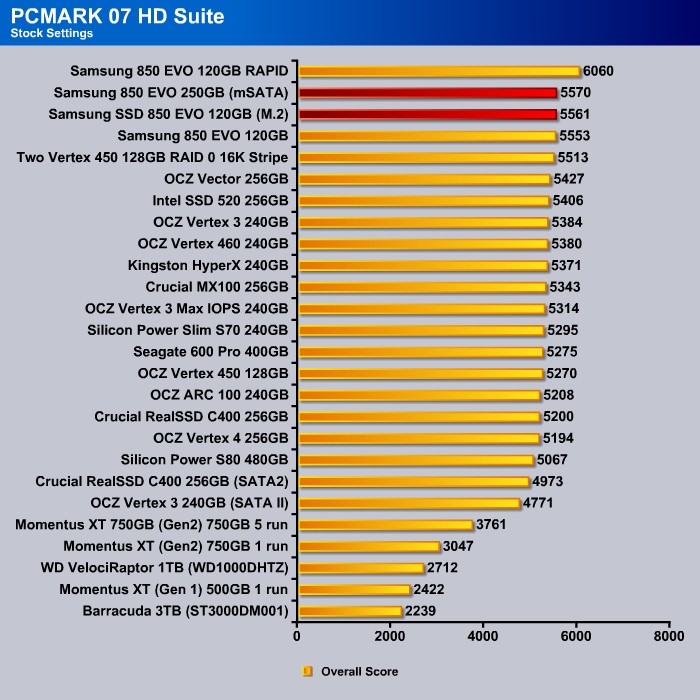 Both the M.2 and the mSATA scored higher point than the SATA drive with 5561 and 5570 points respectively.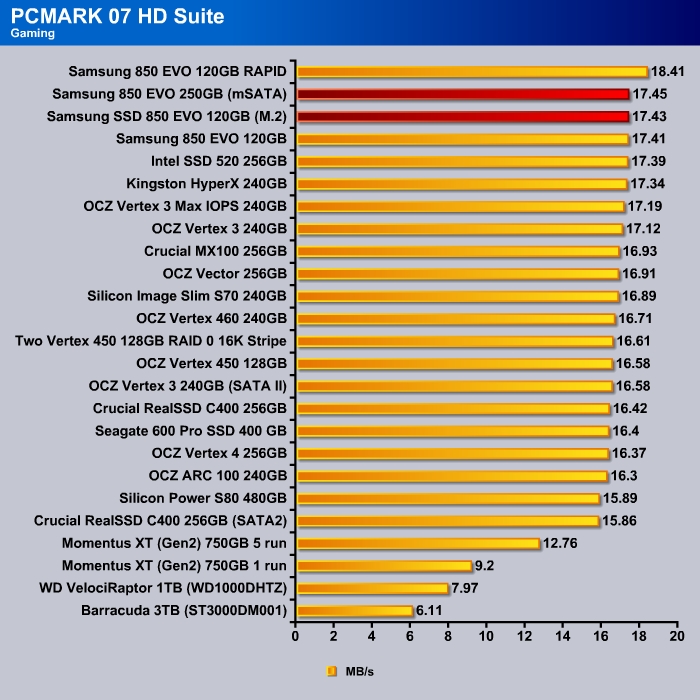 PCMark 8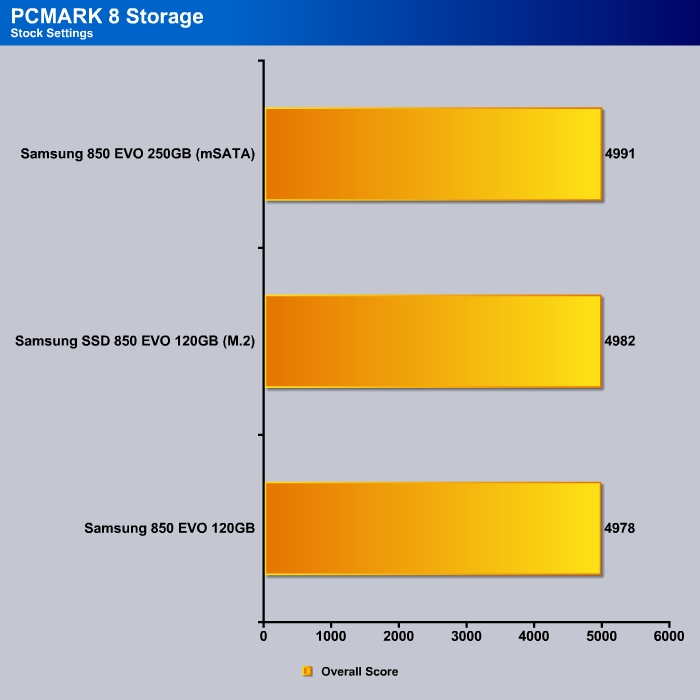 With PCMark 8, we can see that all three drives performs well where the mSATA drive again takes the top score. The 120GB M.2 scored a few more points than the SATA drive.