CrystalDiskMark & DiskThroughPut Tester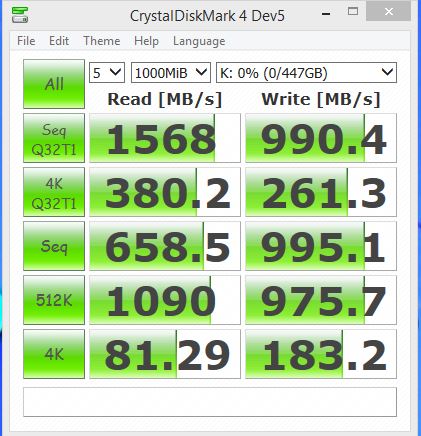 Top speed for read in CDM is 1,568MB/s and 990.4MB/s Write. The hardest test on the 480GB HyperX Predator M.2 PCIe SSD was the 4K test and read hit 81.29 and write did 183.2MB/s. We've seen speeds in those two tests hit single digit MB/s on some devices, so the Predator stalked right past the test with flying colors.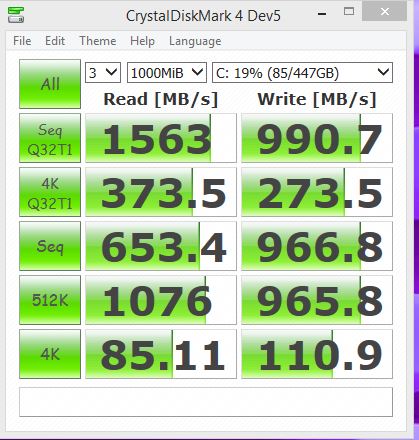 Okay, the 480GB HyperX Predator M.2 PCIe SSD was a total failure here and dropped 5MB/s on the read test. Get real! 5MB/s is nothing at these speeds! 1,563MB/s is still off the charts! Writes hit a blazing 990.7MB/s and as usual the 4K test was brutal, but the Predator dug in it's paws and sprinted right past it.
By this time we realized how little difference an OS with a GPU and virus scanner was making, so we went to testing OS installed or blank because the Predator was just sneering at the tests, no matter how we tested it.