Unigine Heaven 4.0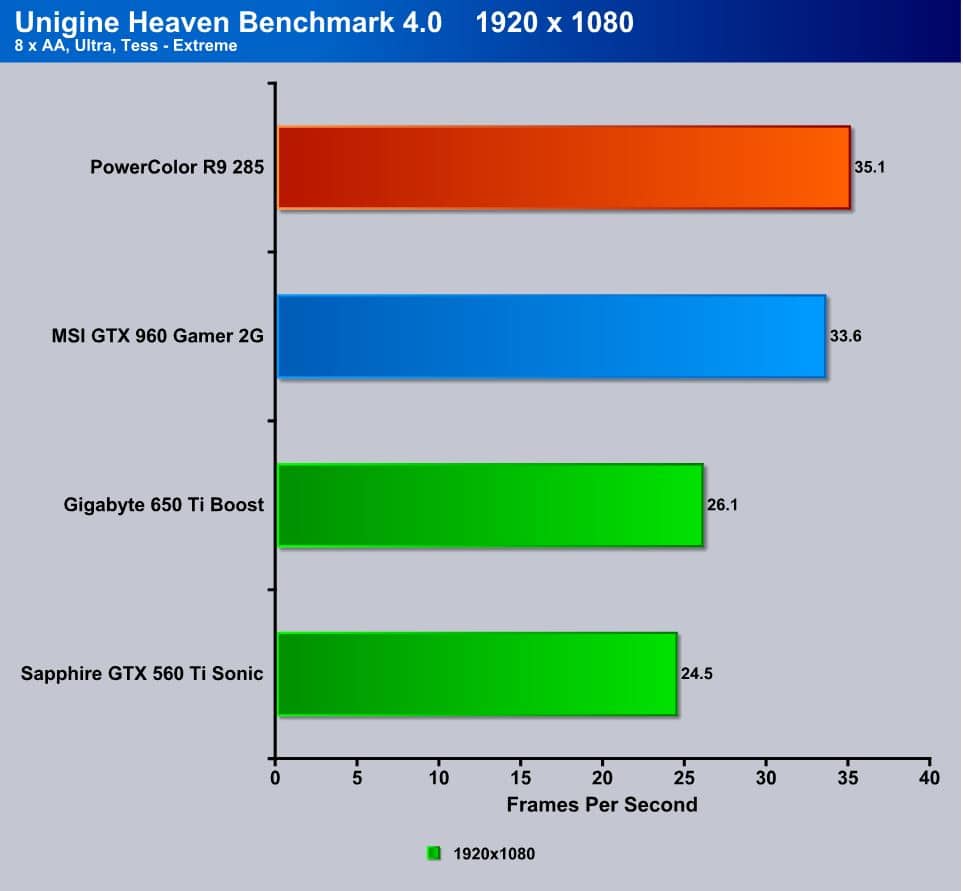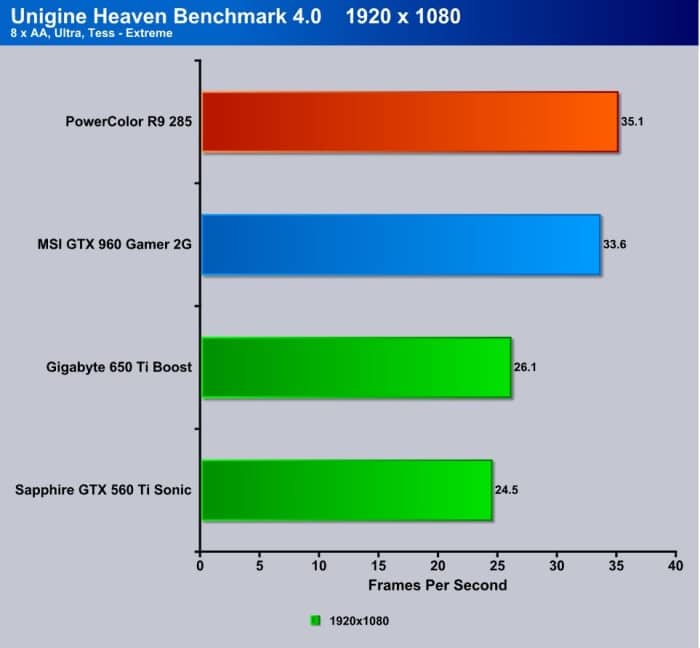 Even at 1920 x 1080 the older generation 560 and 660TI couldn't cut the cake, the cake cutting starts with the GTX 960 which came in at about a Frame and a half behind the R9 285.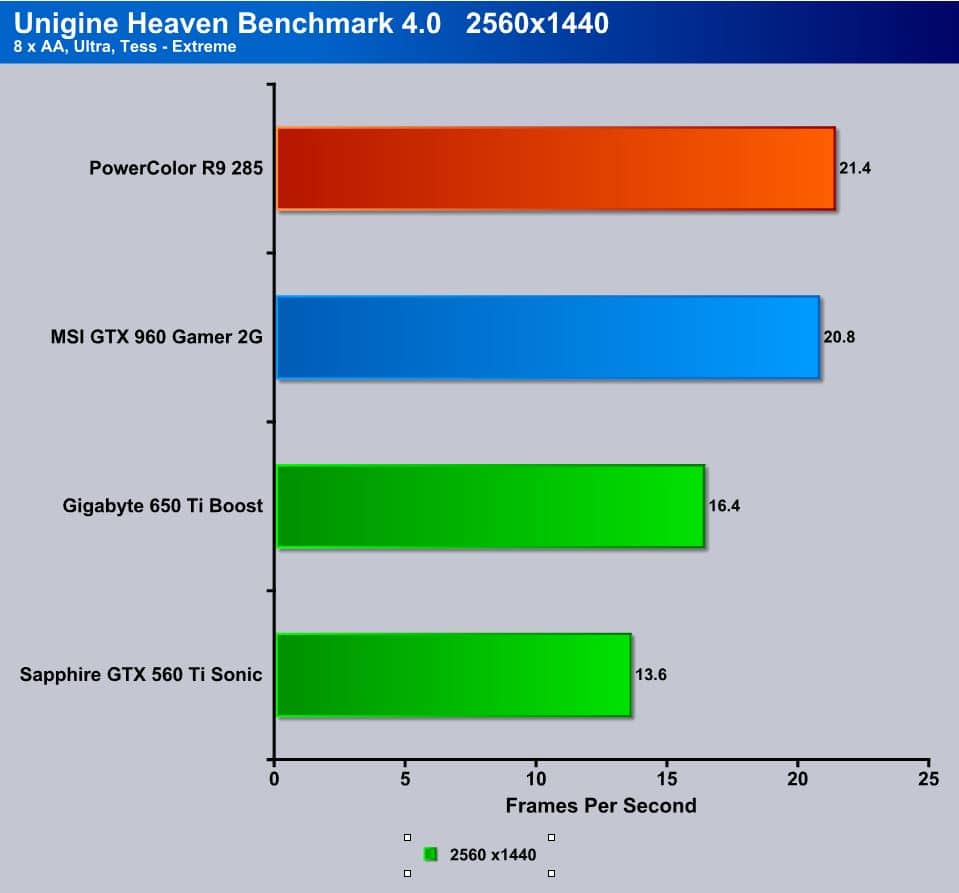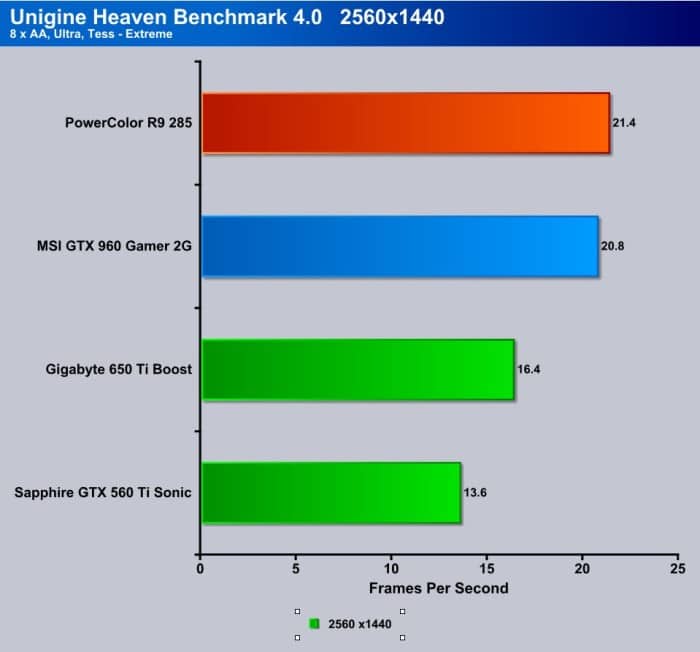 Wind Unigine Heaven up to 2560 x 1440 and the older GPU's fall far short. The MSI GTX 960 again comes in behind the R9 285 but only by about a half a frame behind.
Metro Last Light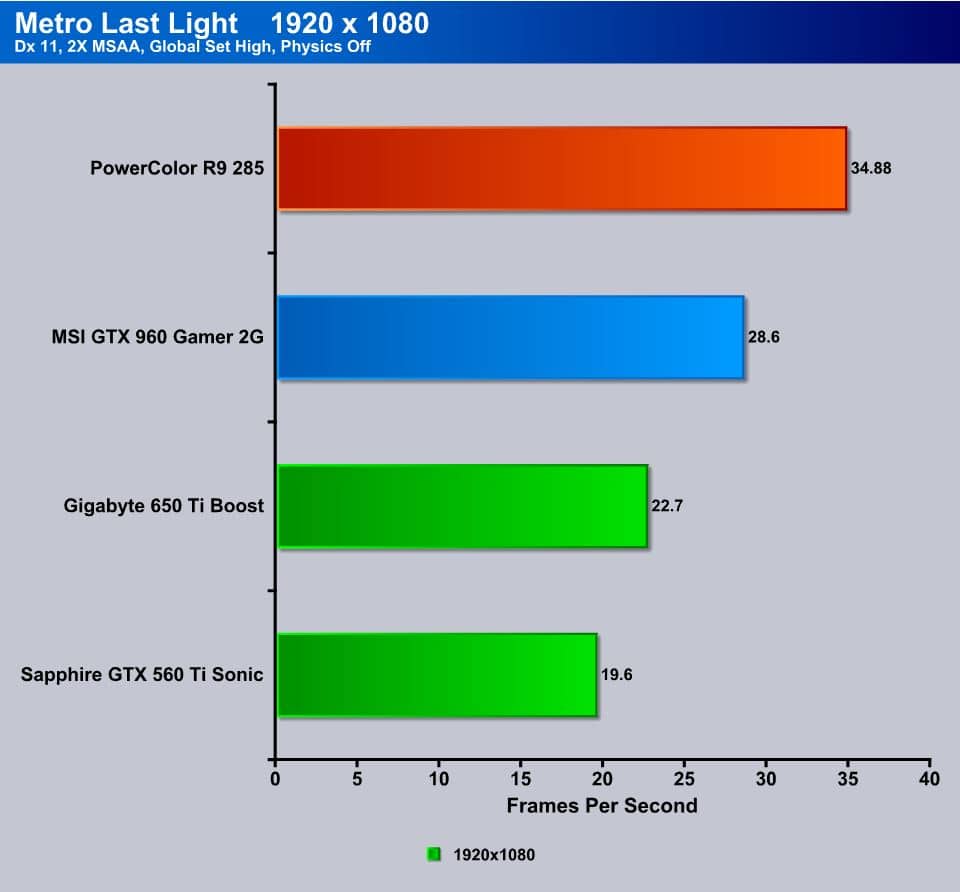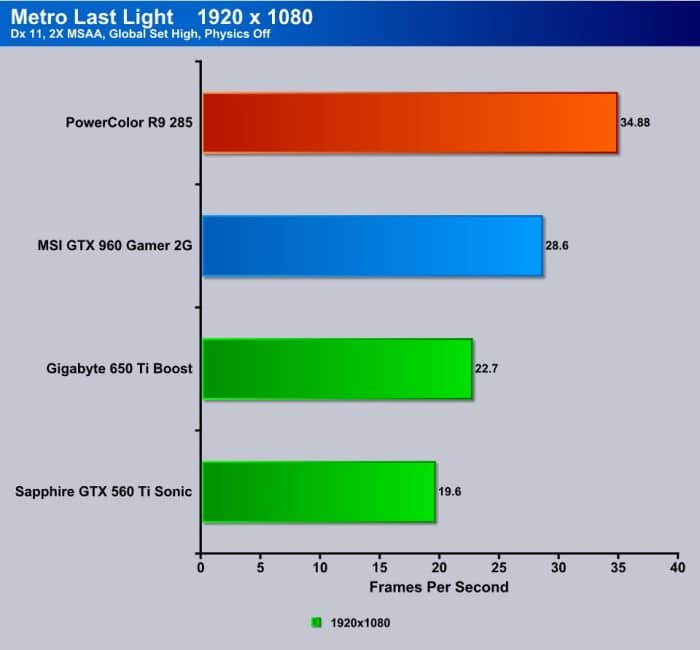 Here in Metro Last Light at 1920 x 1080 the R9 285 stretchers it's legs a bit and comes out 6 FPS ahead of the MSI GTX 960 Gamer G2. Again the older 550 and 660Ti fall far short of playable so if you are holding onto an older GPU the MSI GTX 960 won't be giving you buyers remorse.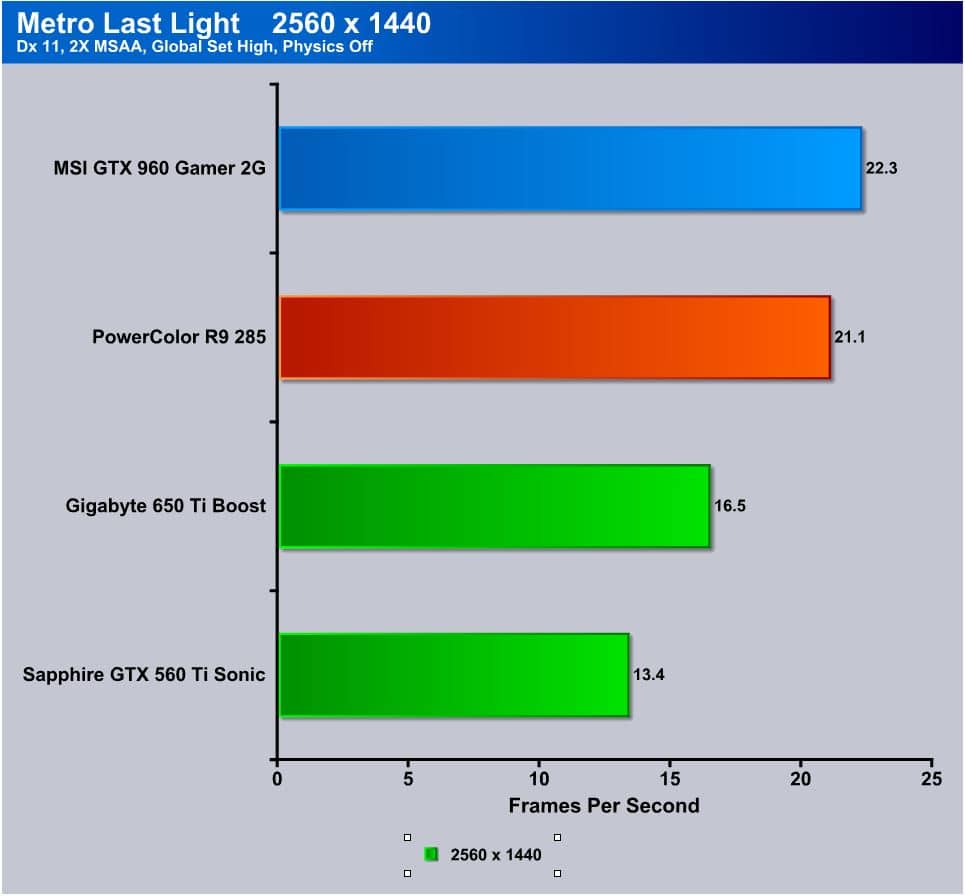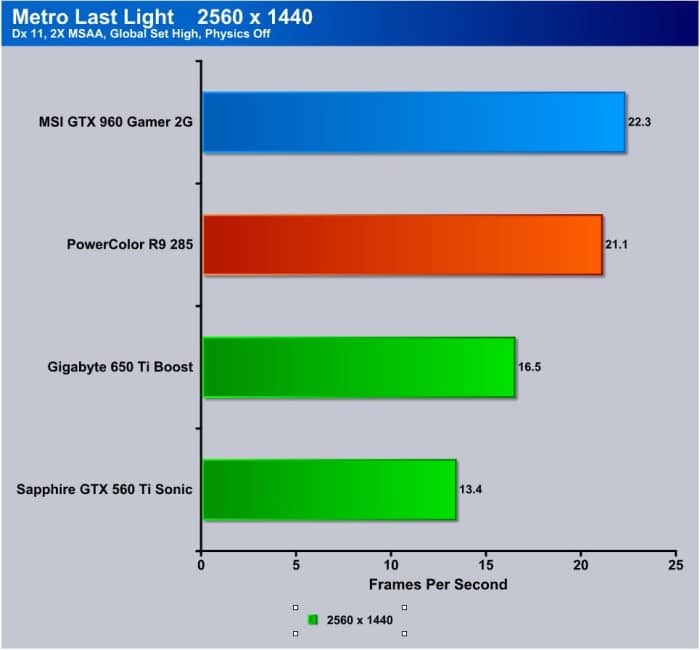 Spin Metro Last Light up to 2xMSAA, Global settings set to high, with Physics off and the newer Maxwell technology in the MSI GTX 260 Gamer G2 outreaches the somewhat rehashed R9 285.  The R9 285 has a much wider 256 – Bit memory bus with GDDR 5 memory yet in most of our testing the narrower 128 – Bit bus on the MSI GTX-960 keeps pace with the R9 285. We would have liked to see less compromise on the GTX 960 bus and have in come in at 192 – Bit but then two GTX 960's in SLI might have outstripped the 970 or 980 and we can't have budget priced BPU's raising enthusiast eyebrows now can we?
Review Overview
Value - 9
Performance - 8.5
Quality - 9
Features - 9
Innovation - 9
8.9
The MSI GTX 960 Gamer G2 performed well at it's price point, sipped at power, the fans shut down at an idle and it packs in all the technology of a true Maxwell core.