Up until recently Nvidia only let two GPU's out of the Maxwell nest, generally NVIDIA releases the Top Dog GPU and maybe shortly later a variant of the GTX X80 class.  In this case the all-powerful GTX 980 splashed on the market at between $550 to about $700 depending on how steroidal a model you want. Then later comes the GTX 970 bowing only to the GTX 980 (speaking strictly about the Maxwell GPU's at this point) it commands a price of between $330 to just under $400, still pretty steep for most end users hanging onto their GTX 660 and below trying to maximize their upgrade dollars. Enter the Sweet Spot Strategy starting out with plain Jane GTX 960's around $210 up to nicer well worth the bump $240 dollar models.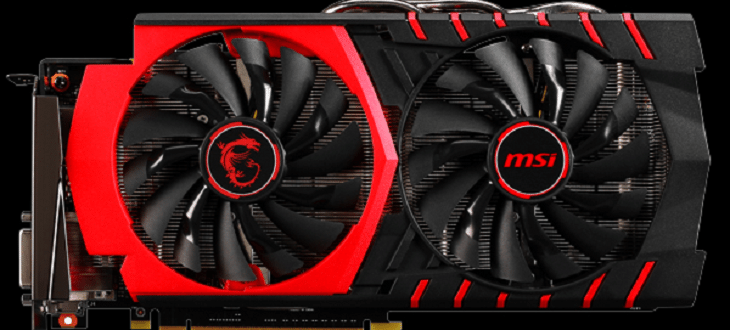 Features and Specifications
MSI GeForce GTX 960 Gaming

Graphics Processing Clusters
2
Streaming Multiprocessors
8
CUDA Cores (single precision)
1024
Texture Units
64
ROP Units
32
Base Clock
1216MHz
Boost Clock
1279MHz
Memory Clock (Data rate)
7010MHz (Effective Speed – ~9300MHz)
L2 Cache Size
1024KB
Total Video Memory
 2048 MB GDDR5
Memory Interface
128-Bit
Total Memory Bandwidth
112.6 GB/s
Texture Filtering Rate (Bilinear)
72.1 GigaTexels/sec
Fabrication Process
28 nm
Transistor Count
1.94 Billion
Connectors
3 x Display Port
1 x Dual-Link DVI
1 x HDMI
Form Factor
Dual Slot
Power Connectors
One 6-Pin
Recommended Power Supply
400 Watts
Thermal Design Power (TDP)
120 Watts
Thermal Threshold
95°C
Price
Sporting 8 Streaming Multiprocessors and 1024 Cuda Cores, 64 Texture Units and 32 Rops with a (by today's standards) narrow 128-bit memory bus the MSI GTX 960 looks to be a mixed bag. By mixed bag it comes in at an amazing bargain price, has all the sweet technology of Maxwell GPU's, DirectX 11 forward compatible with DirectX 12 sips at power and will blow 1080P monitor users minds. The MSI GTX 960 gaming's bus is a lot narrower than it's bigger brothers and in the long run that will impact it's performance but just how much is a matter for the benchmarks to determine.
What I can tell you about the MSI GTX 960 straight out of the box, and I knew before testing, is that this is one sexy GPU and with the elegant cooling solution that MSI has implemented along with the TDP (Thermal Design Power) is that this will be one of the quietest highest performing "Sweet Spot" GPU;s I have ever held dear to my heart. I am such a lover of all things sleek and powerful that I still covet my 4870×2 Palit and XFX 8800GT Alpha Dog but fresh out of the box not even smelling of burnt in components the MSI GTX 960 gets points for just being sexy.
Review Overview
Value - 9
Performance - 8.5
Quality - 9
Features - 9
Innovation - 9
8.9
The MSI GTX 960 Gamer G2 performed well at it's price point, sipped at power, the fans shut down at an idle and it packs in all the technology of a true Maxwell core.

MSi's GTX 960 Gaming 2G with Twin Frozr V and Torx fan is on the bench warmed up and ready to go. we suggest you fasten your seat belts, wear head protection and if the mood strikes an impact label on your shirt to measure GeForces. The MSI GTX 960 comes in a snazzy Red and Black and the fan hubs are imprinted with the MSI Dragon and the traditional "MSI". Looking more like some sports car from Speed Racer than a Video card it packs all of Maxwell's technology in a newly named chip the GM206.