Zotac is a company with lots of experience when it comes to small PC's. We have reviewed some of them before and always come away impressed.The little PC we are testing today, and it really is little, is their smallest yet as it quite literally fits in your pocket. Even though it is small it still comes with WIndows 8 and is by all accounts a proper PC. It might not fit all users but it turns out to be a nifty little PC with several interesting use-cases.
The Specifications
| | |
| --- | --- |
| CPU | Intel Atom Z3735F (quad-core, 1.33 GHz) Burst frequency up to 1.83 GHz |
| GPU | Intel HD-graphics |
| Memory |  2 GB 1333 MHz DDR3 |
|  Network |  10/100Mbps, 802.11n + Bluetooth 4.0 |
|  Audio |  Stereo (analog), 8-ch via HDMI |
|  Storage |  32GB eMMC (integrated) |
| Memory card reader | 3-in-1 (micro SD/SDHC/SDXC) |
|  Ports |  1x HDMI, 3 x USB2.0 |
|  OS |  WIndows 8 with Bing (English, German, French, Spanish, Portuguese, Italian) |
|  Extras |  1 x VESA-compatible mount 2 x Mounting screws 1 x AC adapter, 1 x OS recovery disc |
| Price | Around $199 (US), 1900 SEK (Sweden), GBP 160 (UK), 215 Euro (Germany) |
From the start we see that this is not a performance PC. In fact, this is similar to some of the cheaper Windows-tablets you can buy and which in some cases, for example the Toshiba Encore with its HDMI-out, can be used as a mini PC: In other words we need to set the expectations at the right level.
The Hardware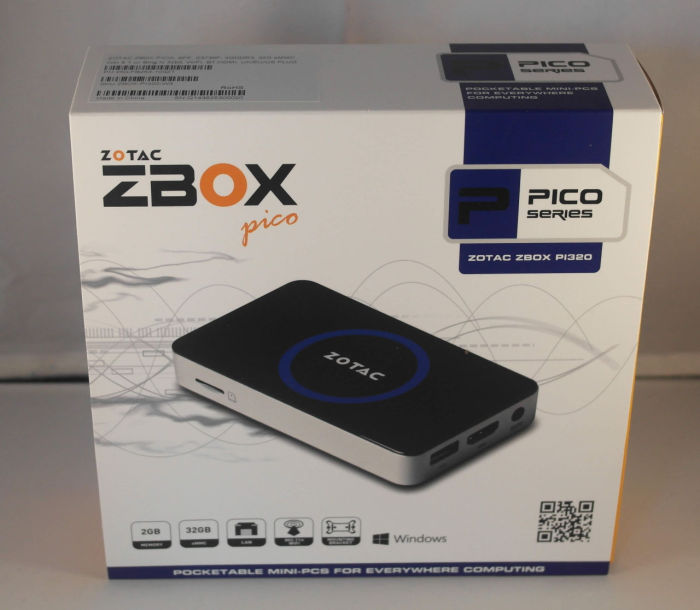 The Zotac Zbox Pico comes in a nice little box. The back of the box has the full specifications + images of all ports as well as some suggestions where you can use it.
As we open the box we find the Zbox Pico with the VESA-mount already attached, an AC-adapter which is almost as big as the Zbox Pico, manual and quick start guide and an recovery DVD with Windows 8. Considering the Zbox Pico does not have a DVD-drive it is a funny inclusion. It should surely be possible to have the recovery on a USB-stick.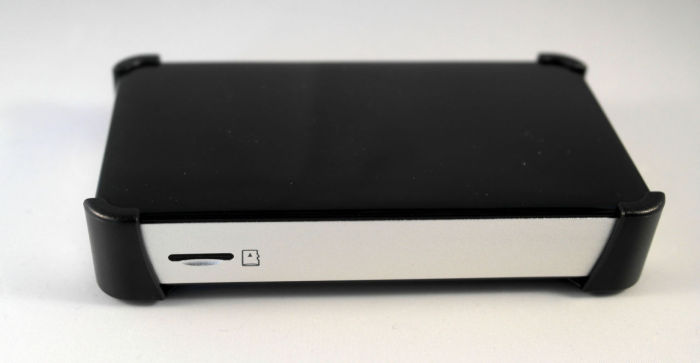 At the front of the Zbox Pico we find the memory card reader-slot. It supports micro-SD-cards.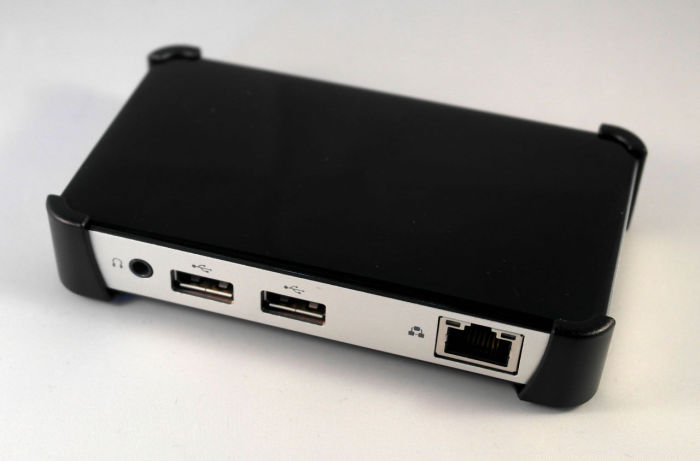 At the back of the Zbox Pico we find the headphone jack, two USB 2.0 connectors and a 10/100 RJ45 ethernet-connection.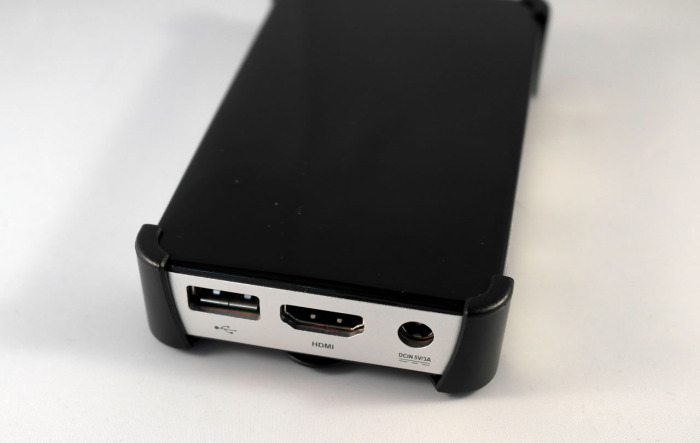 At one of the sides we find another USB 2.0 connector, the HDMI-connector and the place to hook up the AC-adapter. The power-button is on the other side.
The look of the Zotac Zbox Pico is pretty unassuming.This is not a PC that wants to be noticed, instead it sits quietly and just works. The finish of the case is glossy which unfortunately means you will get fingerprints on it if you carry it around.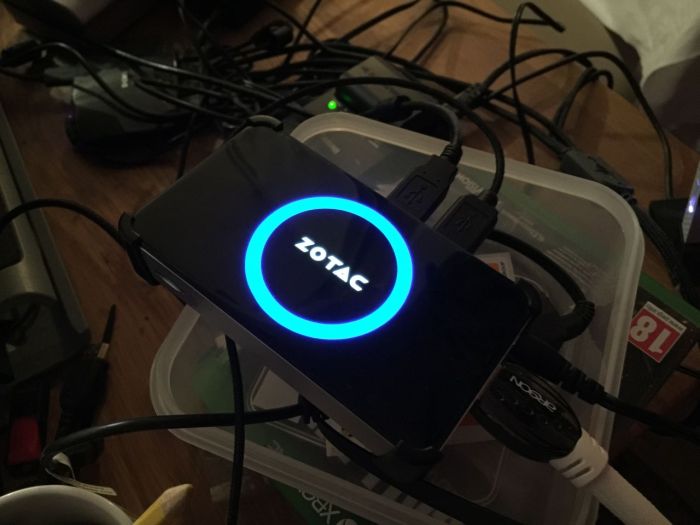 When you are using the Zbox Pico a blue ring lights up and Zotacs name is visible in the middle. We haven't found a way to turn that off yet if you rather have a dark PC without shiny lights.
Review Overview
Features - 7.5
Quality - 7.9
Performance - 6.5
Value - 8.5
7.6
The Zotac Zbox Pico is basically the hardware from a Windows tablet put into a small form-factor. It lacks some performance but it still is a full PC that fits in your pocket! Who cannot love that?