Testing & Methodology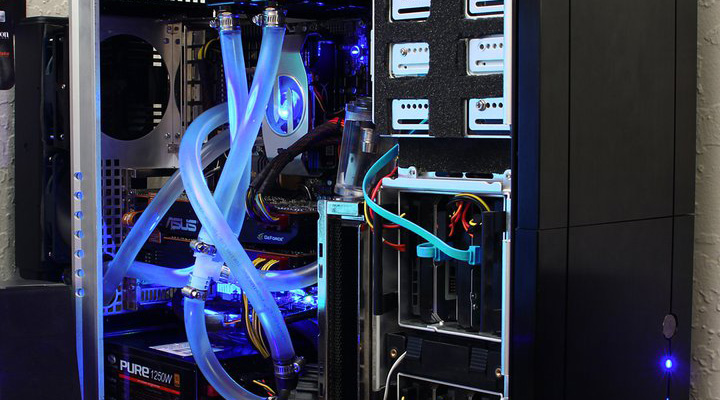 Normal Testing for this unit does not really apply as we would normally perform. This is simply because this is a ultra low power unit and not made for many of the heavier tasks we would normally do.
Therefore I will cover such devices with standard testing but basically this is a small form factor surfing/media box in my eyes.
 All testing was performed with a fully updated Windows 7 Ultimate X64 installation with the newest drivers available at the time of testing.
For comparison i have added a Laptop to some tests consisting of a i7 3610QM which may show the difference between this unit and your standard desktop processing power. I do not have any other low power X86 components available of this level so I wanted to at least have it available for comparisons sake.
Test Suite
We will use the following applications to test the performance of the Edge HD4.
Benchmarks
Cinebench R11.5
PCMark 7
SiSoft Sandra 2013 SP3
CrystalDiskMark
Temperatures

The temperatures were recorded while normal gaming and other tasks such as encoding video until we found what would product the highest thermals for the specific item. The results were recorded carefully. After the results were noted, we let the system sit idle for 30 minutes before taking Idle temperature measurements. We avoid running synthetic stress tests like LINPACK or FurMark, as these do not simulate realistic loads, and go well above normal operations. The results were as follows:
| | |
| --- | --- |
| CPU Temperatures | Temperature (Idle/Load) |
| Celeron 847 | 47C/62C |
The results are about what we would expect from a small enclosure system such as this. As you saw it uses a laptop style cooler on the 17W TDP chip which means that thermals are well handled and as long as your not sitting with the Edge HD4 right next to your ear the fan is rarely above ambient or annoying.
Power Consumption

The testing for power consumption was made with multiple load types and the peak power draw observed is recorded below.
| | |
| --- | --- |
| Configuration | Power Draw from Wall |
| Light Load | 13.7W |
| Medium Load | 19.2W |
| Heavy Load | 24.5W |
The power consumption tests are broken into 3 different loading types.
Light load – Basic Desktop usage such as email, word and internet browsing
Medium Load – Flash based games, video playback light gaming workloads
Heavy load – 3D gaming, benchmarks or heavy rendering
The ability to leave this system running even under full load with this level of power draw means that you could have it on crunching away or downloading or even rendering without any worry of hurting the electric bill.
Performance Benchmarks
SiSoft sandra 
"SiSoftware Sandra (the System Analyzer, Diagnostic and Reporting Assistant) is an information & diagnostic utility. It should provide most of the information (including undocumented) you need to know about your hardware, software and other devices whether hardware or software. It works along the lines of other Windows utilities, however it tries to go beyond them and show you more of what's really going on. Giving the user the ability to draw comparisons at both a high and low-level. You can get information about the CPU, chipset, video adapter, ports, printers, sound card, memory, network, Windows internals, AGP, PCI, PCI-X, PCIe (PCI Express), database, USB, USB2, 1394/Firewire, etc."
Cinebench R11.5
Cinebench is a excellent test showing the processing/rendering capability of a platform.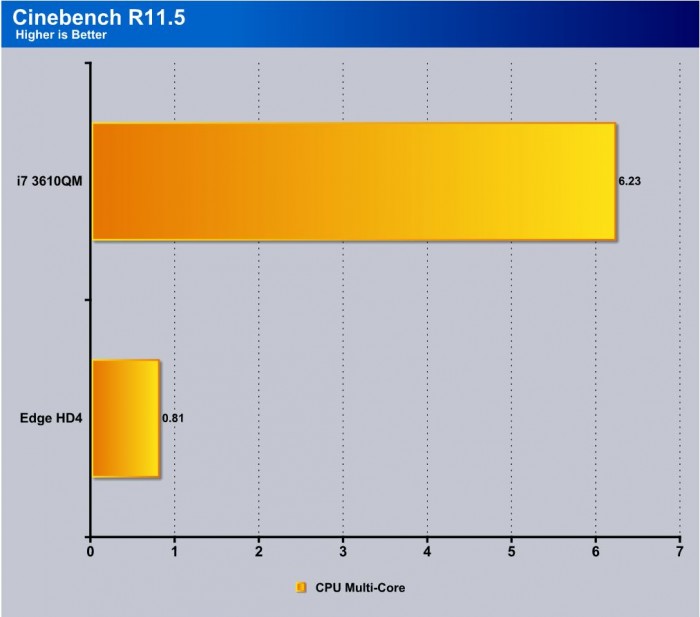 PCMark 7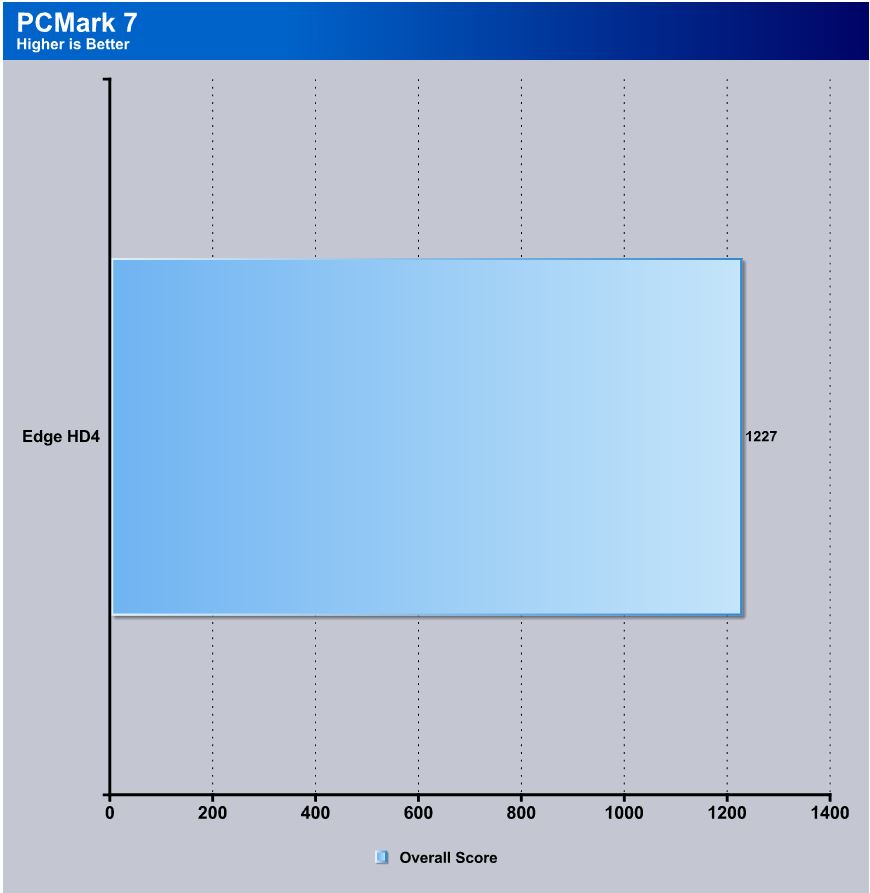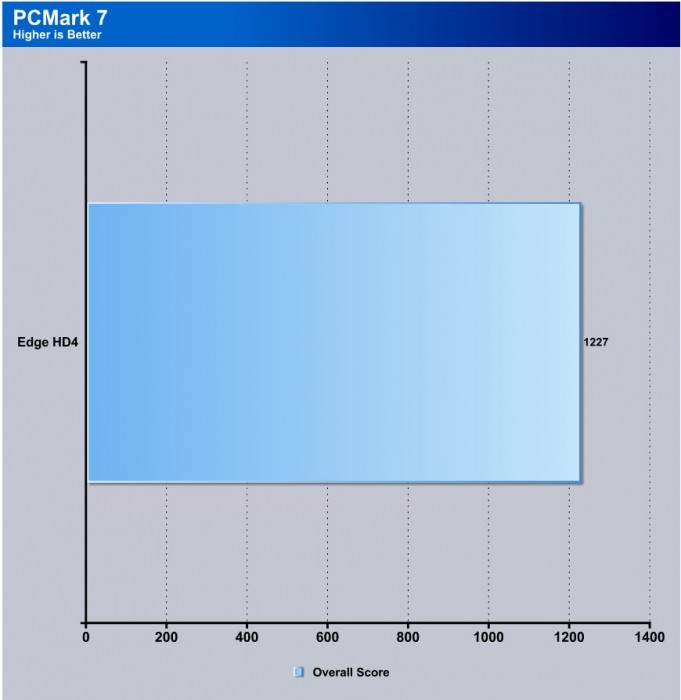 CrystalDiskMark
CrystalDiskMark is a great tool for showing storage speeds in larger sequaential reads/writes along with also small file size readings for good comparison to how the storage will perform in real world operation.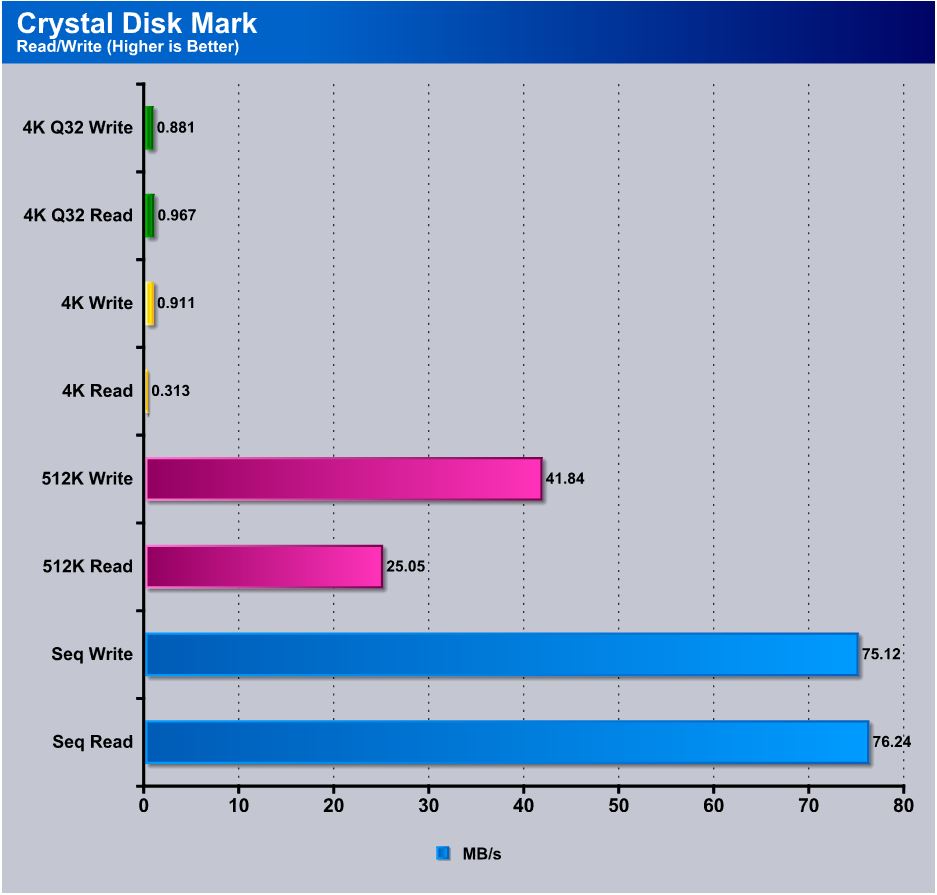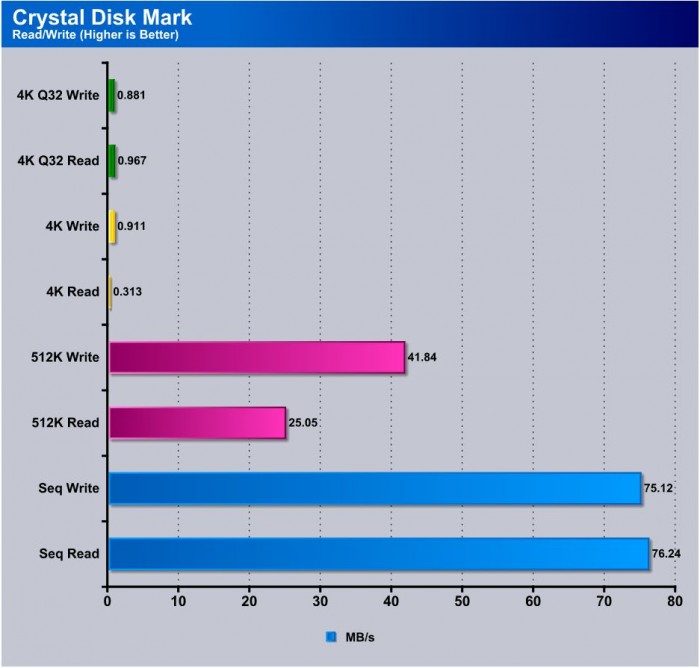 CONCLUSION
When looking at the small form factor low power PC's you have to take some things into consideration: target, usage, and power draw.
After considering that you will see that the HD4 simply sips power away from the wall and in even fully loaded conditions didn't break 25W at the wall which means that the power bill will see no ill effects should this unit see s life of 24/7 on usage.
The slim super small form factor means that you can literally put it on a bookshelf, between books and it will look pretty much at home. The processing power of the Sandy bridge platform is proven and should deliver some excellent capability if you want to run a job and just let this little device crunch away at it.
Now there are some downsides to this and they include things like the fact that the Celeron 847 is capped at a very low clockspeed which means your productivity in heavy tasks will be limited and considering the recent release of the Intel NUC devices it makes the HD4 unit look just a bit more weak in comparison.
The included drive is quite slow and showed some definite delays in the windows environment but if swapped out fro a snappier SSD the experience changes completely.
Overall to fully appreciate the Edge HD4 you must understand it and its usage, for a ultra low power PC which can easily replace most larger off the shelf desktop PCs which are usually slated for just internet surfing anyways but it does so while pulling a fraction of the power from the wall.
Pros
Cons

Stellar power Efficiency

Proven Sandy Bridge Architecture

whole system built and ready to install

Ultra small size to fit anywhere

Sips less than 25W at full load

Sleek stylish look

Slow Main HDD

Performance is quite limited

Extra expense for OS if you choose Windows
Review Overview
Performance - 8
Quality - 9
Features - 8
Innovation - 8
8.3
The Sapphire Edge HD4 offers super low power usage with a proven Sandy Bridge based platform which offers a super effective light use desktop replacement. For this it earns the Bjorn3D Silver Bear Award.