Sapphire has long been known for its AMD graphics offerings but a little known part of their business has to do with their small form factor Edge based systems. Today we look at the Intel Celeron powered Edge HD4. Let's see what it has to offer!
Introduction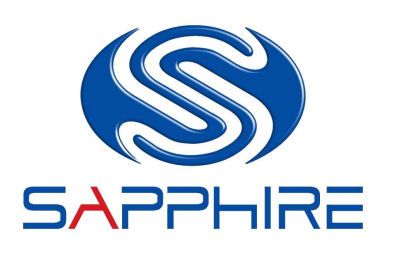 When a graphics company ventures into other items or even complete systems there is always a moment where users will wonder if they know what exactly they are meddling in.  Well in the case of Sapphire they definitely know where they are at and what they wanna accomplish when they build such systems as the Edge HD series has been around for awhile. 
We must admit we found the HD4 to be in a bit of a quandary as it is utilizing a standard Intel HD GPU which means it will not be for those looking to play any level of modern games. This is especially questionable as common APU's from AMD can play much better graphics than this unit so at that point we had to get on the line with Sapphire and clear a few things up.
Upon clarification it became instantly clear that Sapphire wanted to diversify their mini PC offerings with something with a bit more X86 muscle and offer something for the guys looking for a newer tech Intel based mini PC. With this known we can state from my own experience that the efficiency and ability to do work of Intel's newer gen processors is quite high so we now have a better understanding of the mini PC Edge series landscape and why this model was made.
It is obvious that this unit will not be for anything more than your basic games, maybe emulators or flashed based usage. But the real beauty here will be in processing power and simple HTPC usage as we could see it replacing my own HTPC we recently built.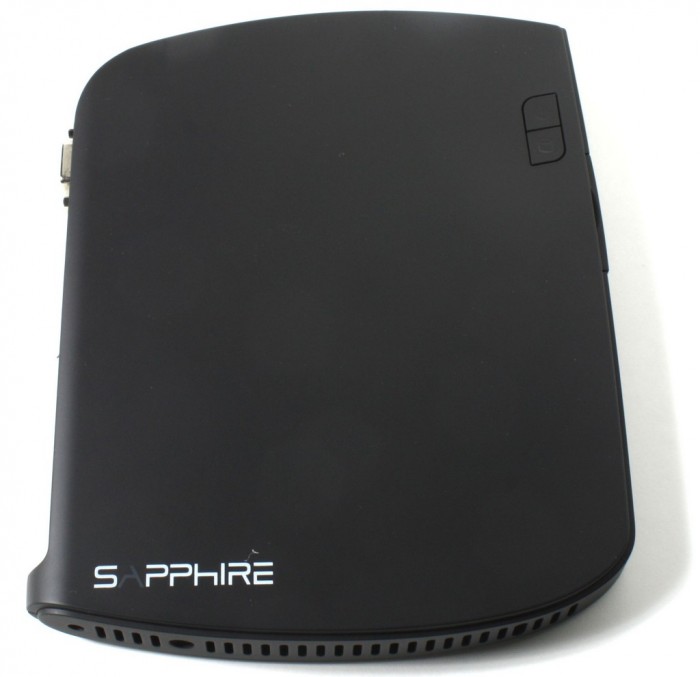 Wee cannot comment on its value proposition but the sum of its parts make it a very potent rig so with the right pricing we could see some great potential for anyone looking for a super small full function PC that they can hide away literally in a book case.
OS
FreeDos
CPU
Intel® Celeron 847 Processor (1.1GHz) Sandy Bridge
System Memory
4GB DDRIII 1333MHz 
Video Graphics
Intel® HD Graphics
Hard Disk Drive

320GB 2.5″ Western Digital Caviar Blue

I/O Port
USB(3.0)*1, USB(2.0)*3, HDMI, D-sub, RJ45, Mic-in, Earphone-out,
DC-in Jack
Communications
LAN: 10/100/1000Mbps Ethernet Base-T
Wireless LAN: Wireless-N 802.11a/b/g/n Wireless
As you can see from the specs the system as delivered may not be a powerhouse but for basic computing it can definitely knock out a older off the shelf system while taking up a fraction of the space. 
There are a few things we want to bring out front which are obvious points and that is that the WD Blue drive is nice but if accessing the drive regularly for small files has proven to be a bit on the slow side, and especially in today's offerings of hybrid or SSD options it would be nice to see that as a possible option since technically you should not be opening up these units to replace parts. Also the CPU is BGA so it is permanently attached so no swapping out should you desire more power and a 1.1GHz Celeron will do many tasks but you could see a delay here and there of you are used to much faster machines as I am.
Key Features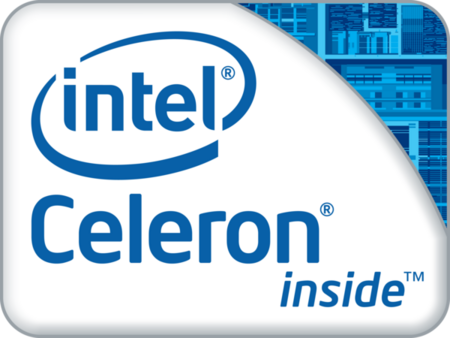 Intel Celeron 847 Processor
The Intel Celeron 847 is a Sandy Bridge based CPU which means it comes from a very efficient line or family of CPU's. its speed is capped at 1.1GHz with two physical processing cores. The CPU does support full 64 Bit instruction sets and has a memory controller capable of dual channel operation with up to 16GB supported. The 16GB is likely with dual 8GB DIMMs but since the HD4 motherboard utilizes a single SO-DIMM socket you can expect single channel mode with likelihood of supporting up to 8GB which is still plenty for this little system. The CPU is a maximum TDP of 17W which means its thermal dump is gonna be quite small and therefore this super slim and small form factor can be accommodated. The iGPU on the Celeron 847 is a standard Intel HD family model which shares the system memory for operation. The amount of allocated system memory can be adjusted in the system BIOS for heavier tasking if needed. Virtualization VT-x is supprted while VT-d is nor along with speed steps and special idle or C-states which allow for power saving depending on CPU loading conditions.
Super Slim Profile System
The Edge series comes in a super compact chassis but still has full storage capabilities and even memory density of most small form factor systems if not better. the super slim profile means that the system can be tucked away and used with wireless control peripherals if desired or even used in place of a net top or other off the shelf bulky tower PC when the main tasks are common internet surfing or even low loading like Facebook or flash based games.
Another usage is in the market for HTPC's which use an external storage device such as a NAS to store all of your home theater media. The Edge HD4 is a stylish little device which will look nice in any home theater environment or even tucked away behind the entertainment center should you not want to see it at all. The possibilities are really only limited by your ability to find uses for it.
Review Overview
Performance - 8
Quality - 9
Features - 8
Innovation - 8
8.3
The Sapphire Edge HD4 offers super low power usage with a proven Sandy Bridge based platform which offers a super effective light use desktop replacement. For this it earns the Bjorn3D Silver Bear Award.