Features
OWC 240GB Mercury EXTREME Pro 6G SSD
Get maximum mobile performance and battery life from your notebook.
Turn your Mac Pro or PC desktop into an EXTREME performance single drive.
DuraWrite™ extends the endurance of your Solid State Drive (SSD).
Intelligent Block Management & Wear Leveling automatically distributes data evenly across the entire SSD.
Intelligent Read Disturb Management spreads the active read/write across the flash components eliminating data corruption caused by constant use.
Intelligent "Recycling" for advanced free space management gradually re-writes data across the SSD over time to ensure data never gets corrupted.
RAISE™ (Redundant Array of Independent Silicon Elements) protects the data on your drive similar to having a RAID setup.
Best-in-Class ECC Protection for longest data retention and drive life.
Replace your conventional hard drive with a reliable solid state drive. Unlike traditional hard disk drives, OWC solid state drives have no moving parts, resulting in a quiet, cool, highly rugged storage solution that also offers faster system responsiveness.
OWC Data Doubler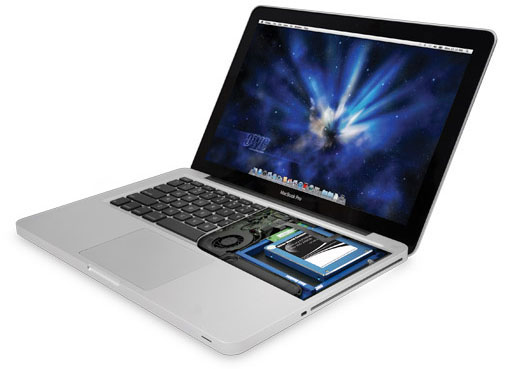 Add up to an additional 1.0TB of internal storage. Add a Solid State Drive (SSD) for near instantaneous boot and app load. Even create a RAID array! Includes bracket, 5 piece toolkit, screws, and detailed installation guide for complete all in one solution.
Creating an individual volume with its own desktop icon.
Combining a new drive with the existing internal drive for one larger volume (SPAN).
Combining a new matching drive with existing internal for high-performance RAID-0 Stripe volume.
Configuring a new drive as a Time Machine® backup drive.
Formatting one drive for the Mac OS and the other dedicated for Windows.
OWC SuperSlim
USB 2.0 Optical Drive External Enclosure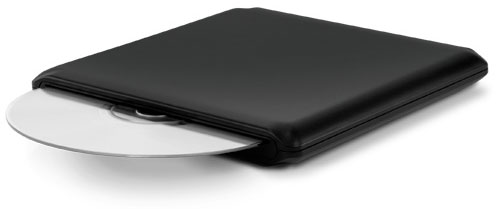 Ideal solution for Macs with replaced optical drive
Uses any 9.5mm SuperSlim Slot Loading optical drive
Compact and versatile – No AC Adapter Required
No bottlenecks when used as USB 2.0 device
Specifications
OWC 240GB Mercury EXTREME Pro 6G SSD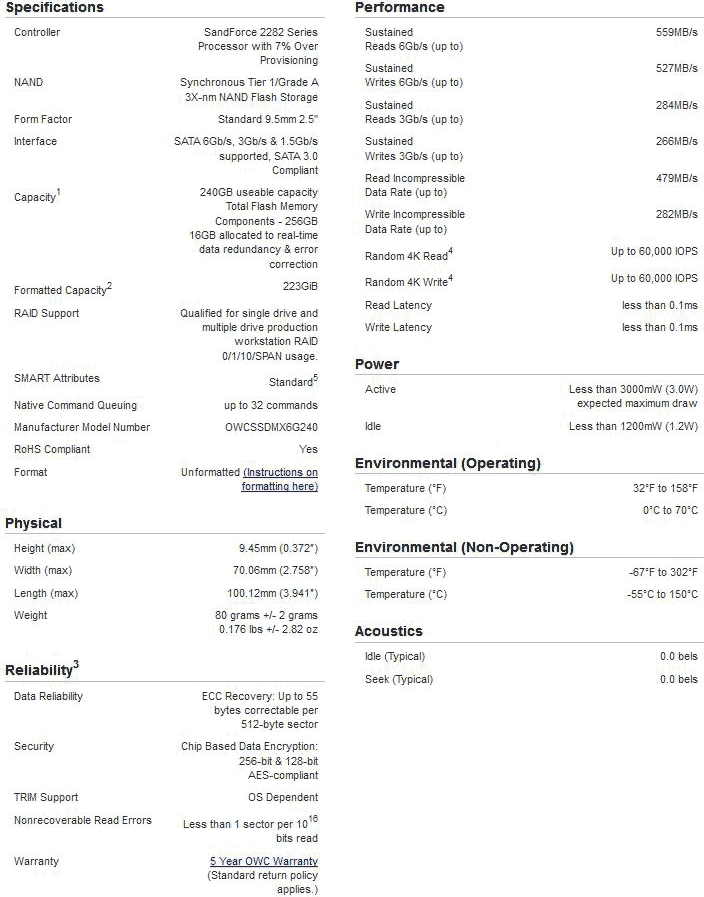 OWC Data Doubler
Supports: SATA / SATA 3G / SATA 6G Interface 2.5″ Drive
or SSD (Solid State Drive) of up to 9.5mm (Super Slim) height.
Dimensions: 5″(D) x 5″(W) x 03″(H) (12.7 x 12.7 x 7.6mm)
Weight: 2.4oz. / 0.15lbs.
Product Manual: OWC Data Doubler
OWC SuperSlim
The SandForce SF-2000 Controller


Source: SandForce
The OWC Mercury EXTREME Pro 6G SSD uses the SandForce SF-2282 controller. While the SF-2000 is not a major architecture change, the new controller brings a few major upgrades. Among the upgrades include 6Gbps interface, up to 500 MB/s of sequential read and write, 60K IOPS of sustained 4K read and burst write, and 20K IOPS of sustained write. Older SSDs on the SF-1000 series controller, on the other hand, supports the SATA II 3 Gbps interface, up to 285 MB/s read and 275 MB/s write, and 50,000 IOPS random 4K write. The 6 Gbps interface is a much welcomed feature since SSDs are easily bottlenecked by SATA II's 3 Gbps bandwidth limit.
We should take a moment here to note that though this has not been tested, X58-based motherboards are expected to provide far lower SATA 6Gbps performance than P67 or Z68-based boards. This is because P67/Z68 boards natively support SATA 6Gbps, whereas most X58 boards use a third-party controller. Similarly, P67/Z68 boards that use a third-party chip for their SATA 6Gbps ports will experience slower performance. This is not because of the SSD, but because of the controller on the motherboard.
The SF-2282 controller also features support basic smart attributes, 8 channels of 8 bytes per lane asynchronous IOs and supports storage capacity up to 512GB.  Also, it supports 128 bit and 256 bit encryption and features a 55-bit BCH ECC engine for error correcting.
SandForce SF-2000 controller also adds support for Toggle Mode and ONFI 2 NAND support. ONFI 2 and Toggle Mode increase the NAND interface speed up to 133MB/s (ONFI 2) or 166MB/s (ONFI 2.1) whereas the older NAND interface was limited to 50MB/s. This extra bandwidth available contributes to the fact that while the new controller does not have major architectural changes, it can still provide significant gains in the performance.
SSDs use NAND flash to store data. Performance grade SSDs often use single-level cell (SLC), allowing for greater durability, while mainstream drives use multi-level cell (MLC). Think of the single-level cell as a one story house, while the MLC is like an apartment building. Within the same area, more people can fit in an apartment than a single story house. Similarly, though SLC has greater durability, it has less overall data capacity.
Flash memories have a finite number of program-erase cycles. As the NAND gets smaller in size, its program-erase cycles decrease. A 50nm MLC NAND can have 10,000 cycles before it stops being able to write any data. As we transition to 34nm, the number is reduced to 5,000 cycles. Current SSD use 25nm NAND, for which the durability for the program-erase cycle is about 3,000-5,000.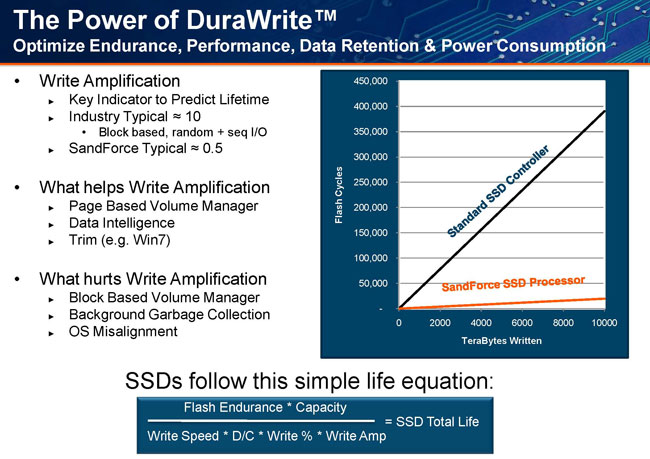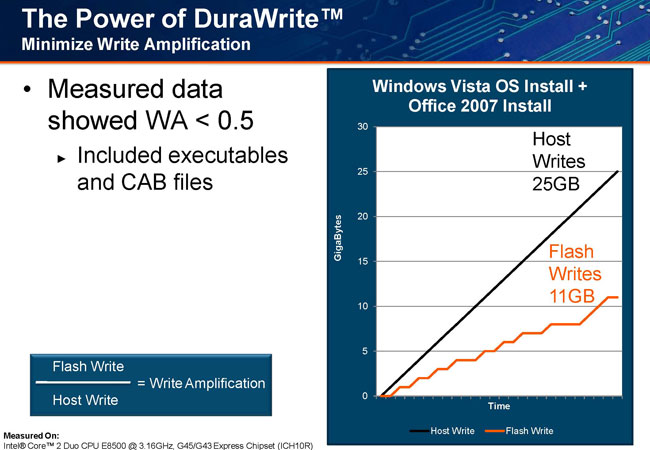 Source: SandForce
To compensate for this, the new SandForce controller features DuraWrite Technology, in which the controller intelligently compress the data using a deduplication algorithm on-the-fly. Data is also encrypted and has redundancy to ensure data integrity, which the company calls RAISE (Redundant Array of Independent Silicon Elements). This effectively reduces the file size needing to be written to the SSD. By writing less data, less NAND will be wear out, and the lifespan can be increased, not to mention the benefit of extra performance gain.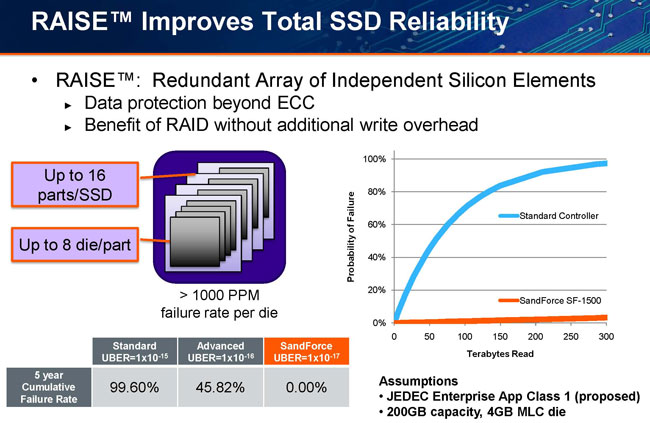 Source: SandForce
The only place where SandForce's approach may not be beneficial is when dealing with incompressible data, such as MP3 and videos. For average desktop users, many files are compressible and the performance gain can be dramatic. This approach also reduced the need for a large DRAM cache to keep track of data. This in turn, drives the cost down.
We're taking a look at the OWC Mercury EXTREME Pro 6G, which is specifically designed to perform exceptionally well even with incompressible files, compared to the standard OWC Mercury Electra 6G SSD or other SSDs currently on the market.
Trim
The first SandForce based SSD had limitations where the performance was severely hindered to about 80MB/s when the whole drive is filled with incompressible data. 80MB/s is the maximum speed that the controller clean the NAND block and write new data. Even if the TRIM command was enabled, the performance would never recover to original levels because TRIM only marked the NAND as available, and did not actually clean it. This is an inherent problem with the way solid state drives handle data, as SSD's want to write the least amount of NAND in order to reduce wear on the NAND.
The problem with SF-1200 controller is that the drive was bottlenecked by its block recycling process speed of around 80MB/s. When the drive was filled with compressed data, the performance would eventually be limited to 80MB/s.
With the SF-2000 controller, SandForce has improved the block recycling process, and the drive now is able to clean the NAND block at rate of approximately 200MB/s. Thus, while we still will experience a performance drop, it is, at least, much more acceptable performance.