Final Thoughts
An RGB SSD such as the TForce Delta R RGB SSD is a tough one to define. They have other models that while they may cost a little more I think would be a better fit for most. The TForce Delta RGB SSD with its fully adjustable addressable RGB would likely be better suited for most who have a desired theme. The TForce Delta S RGB SSD which is controllable but the whole thing lights a single solid color is also a pretty damn good option as well.
Overall the TForce Delta R RGB SSD is a very unique offering and im not sure why it exists since I am quite sure the addressable TForce Delta RGB SSD can do the same rainbow effect. But to be fair the TForce Delta R RGB SSD comes in at a lower price point than the fully addressable option at only 7 dollars over the popular 860 EVO and you get a RGB flow.
I have seen many people building unicorn rainbow themes cases, so it is not like there is not a market for it. You just have to decide if you are ok with a constant color flow or if you would want to spend $20 for the fully addressable unit which may be a deal breaker for some.
The aesthetic is not bad looking as the color flow is well enough diffused that it doesn't stand out as being an annoyingly rainbow affair. I think the only real downside to the drive would be the using of an internal 9 pin USB which unfortunately form my experience are not very prevalent.
Overall Team group made a quite interesting design in the TForce Delta R RGB SSD while offering more adjustable options to match your RGB needs. oh and RGB aside its a pretty damn good SSD as well.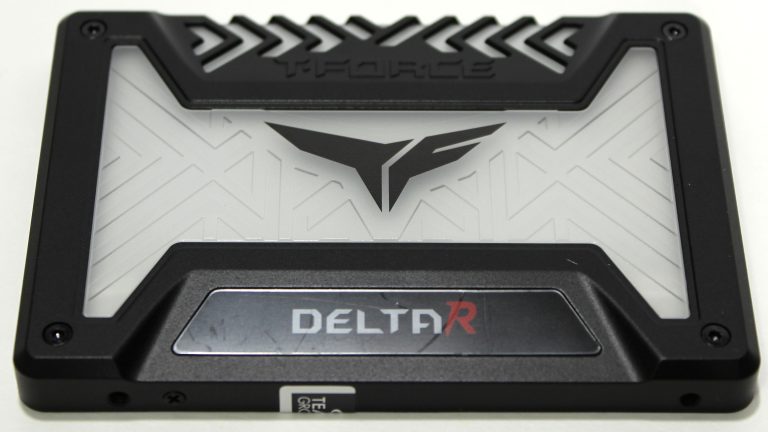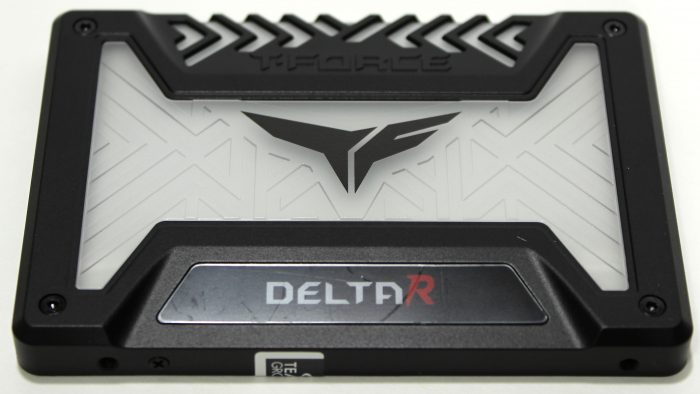 Pros
Cons

Large RGB illuminated area
Full flowing color
Good RGB diffusion and effect
Good SSD performance
Decent value

Usage of 9 pin USB (Most boards are limited on these)
Not adjustable