Lighting Demo
Here we made a small clip of the RGB lighting. Please keep in mind that with the TForce Delta R RGB SSD you cannot adjust the lighting and will need the Delta RGB SSD for full addressable RGB function
Performance Testing
Here we will take a look at a few free to use programs that measure your SSD performance. The reason we use these programs is they are accurate and repeatable if you would like to compare your performance to what we see.
ATTO Disk Benchmark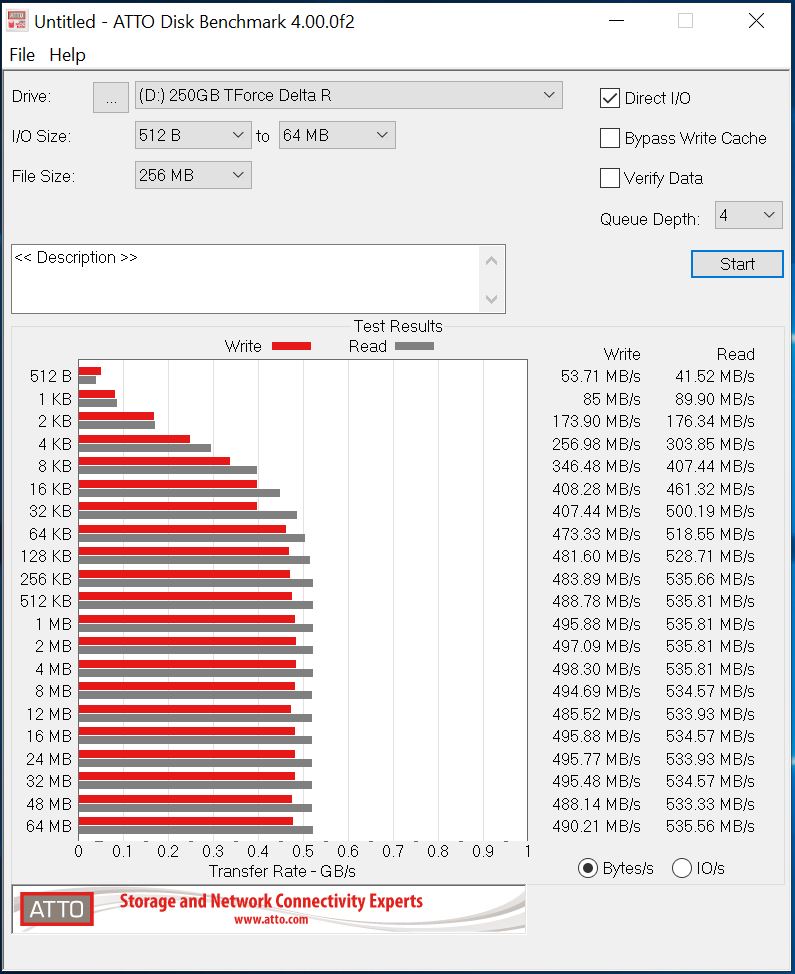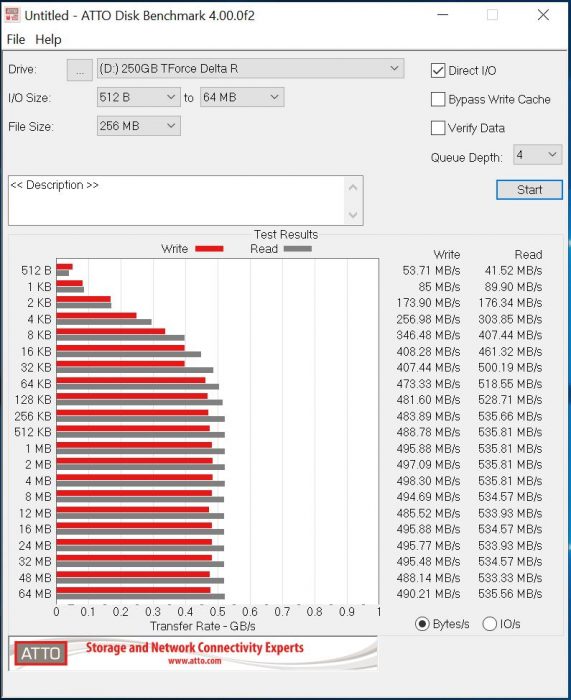 ATTO is a good raw throughput benchmark. We see that it shows the TForce Delta R RGB SSD topping out at about 535MB/s Read and 488-490MB/s Write. This is respectable for a standard SATA III SSD but we have seen the writes be a little higher.
CrystalDiskMark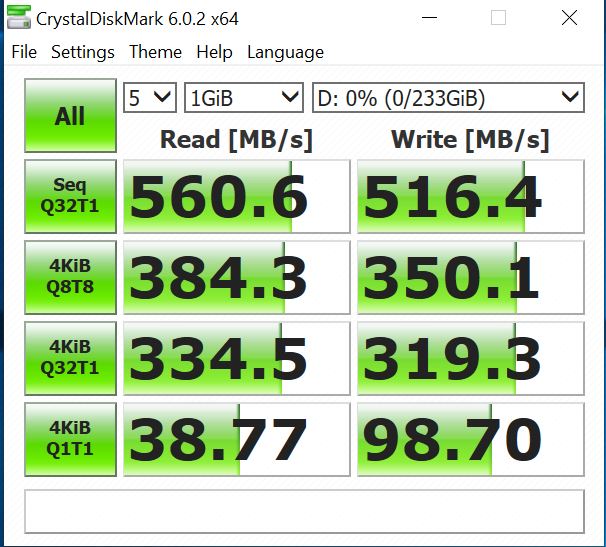 CrystalDiskMark is used by most manufacturers to show their drive performance. This explains why we see the 560MB/s sequential read score which was touted by Team Group. The write speed once again holds a respectable number. Writes fall just barely shy of what we saw from the top dog of the bunch the 860 EVO at the same size shows about 4-6MB/s higher but overall that's not enough to even worry about.
The only area I can see being an outlier as potentially lower performance would be the 4k Writes which are about 12% lower but even then I don't know if that would really be noticeable in every day usage. Overall with my usage of the drive I found it to be just as good in every day usage as any other good SATA SSD I have used.
Now lets wrap it up.