A Closer Look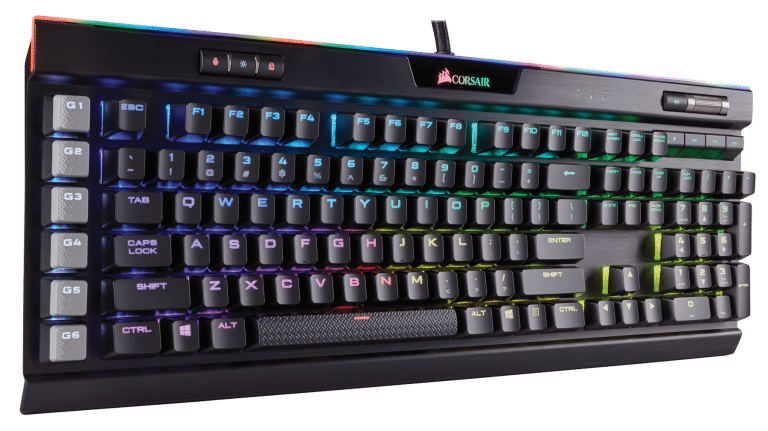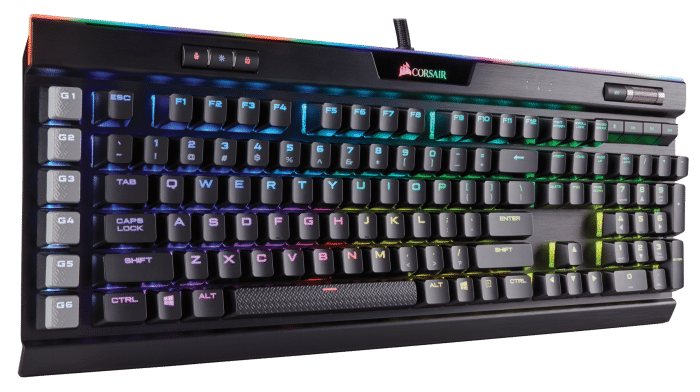 We fired up the K95 Platinum and found the backlighting to be crisp and bright. In a brightly lit testing lab the key colors were well defined and easy to see. We were a bit surprised to find that the K95 Platinum weighed in at 2.88 pounds a bit hefty, but the weight and heavy aircraft grade brushed aluminum should give you unprecedented durability.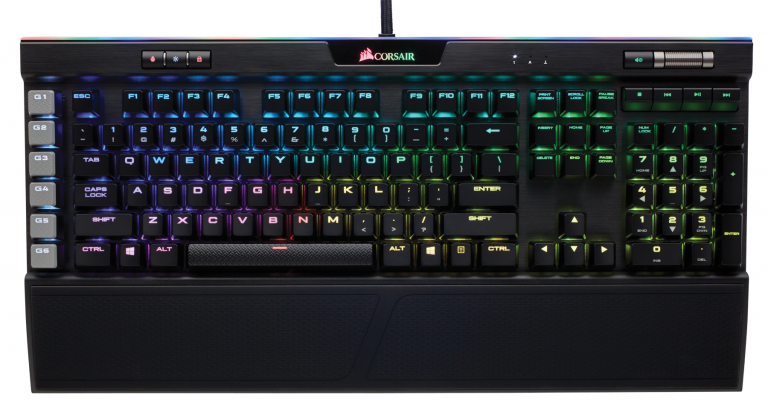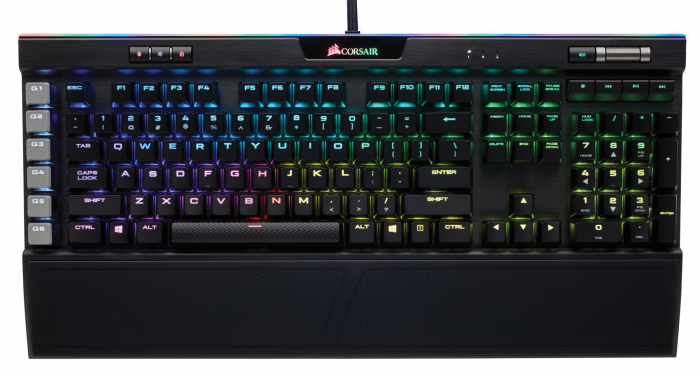 Shown with the reversible soft touch wrist rest, the six gray keys on the left is the "G" keys, dedicated macro keys, that are fully programmable from one keystroke to complex key sequences.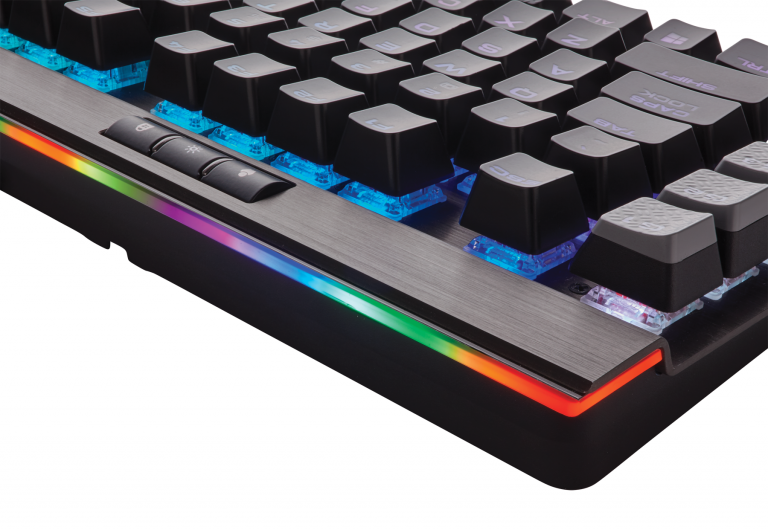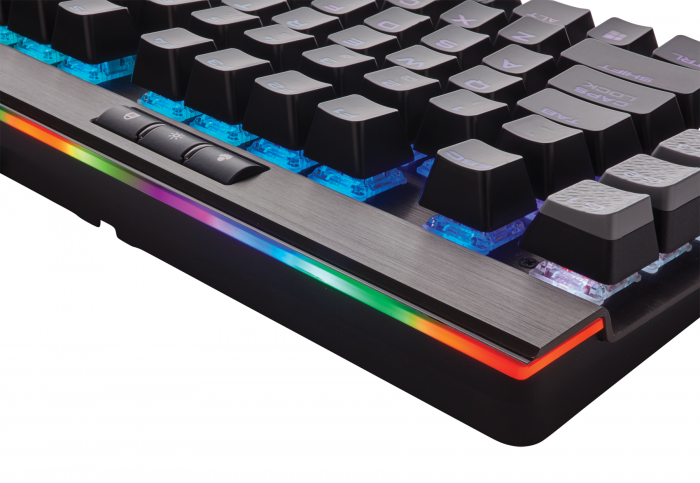 New to the Corsairs lineup of RGB keyboards LightEdge provides 19 color zones fully definable. Of course each key is fully definable and can independently be set to your desired color. LightEdge just provides that little extra bling that sets the K96 Platinum Mechanical Keyboard as a premium weapon of gaming destruction.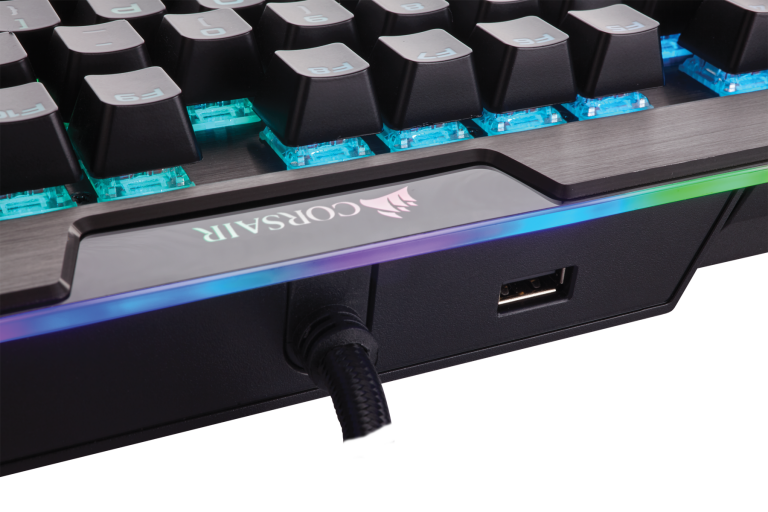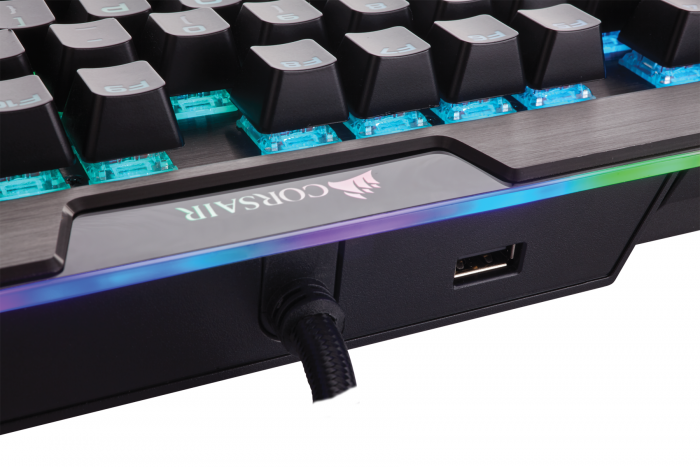 Fitted with one USB pass-through we would have expected to see a dedicated audio 3.5mm jack as well, but the 3.5mm jack is becoming less of an issue as USB headsets become more common.


Shown from the front you can see that the keys have a decent highth but don't stick up so far the bottom of the key is above the deck.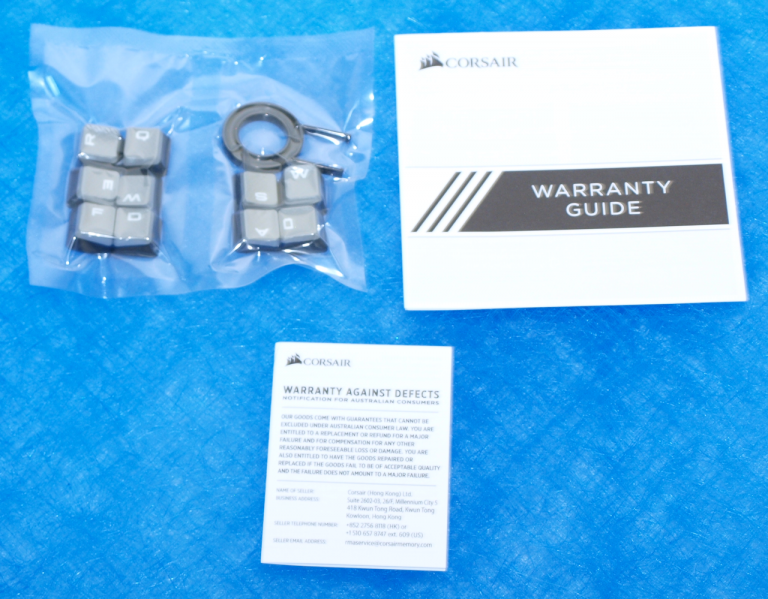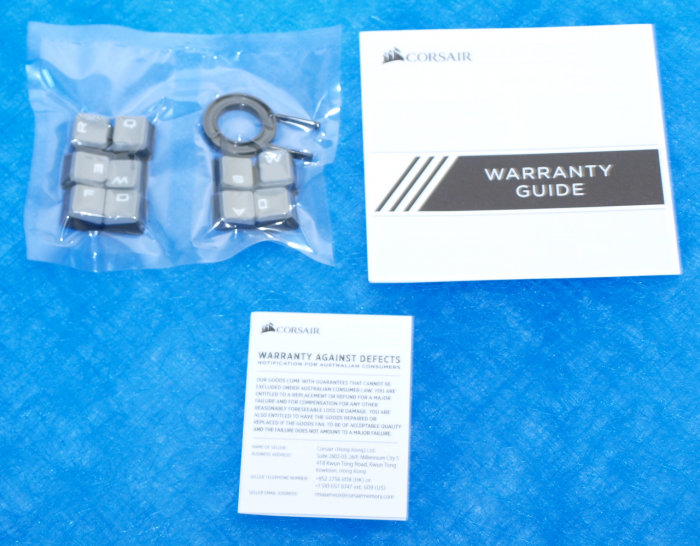 Corsair includes an easy to use key popper with FPS and MOBA keys, they are of course Cherry MX Compatible. You also get a Warranty Guide and a pamphlet.

Shown here laid out the MOBA and FPS keys have a raised pattern on them to make it easy to get a tactile response letting you know your fingers are resting on the correct keys.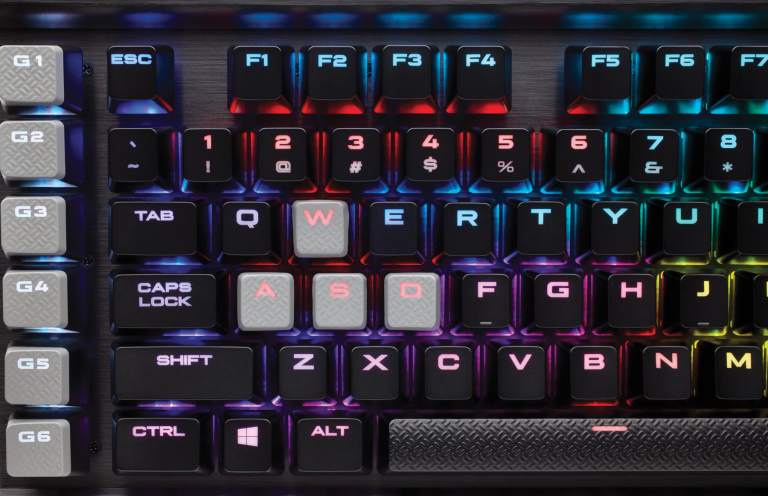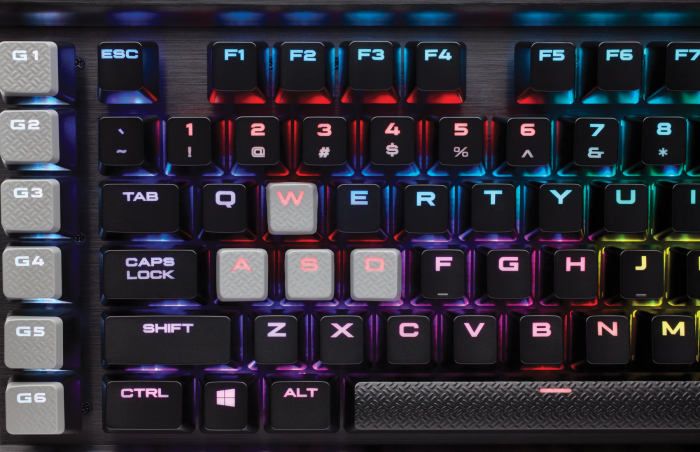 The FPS keys mute the LED's a bit, but the added benefit of having textured keys makes them worthwhile. If the visual appearance bothers you leave them in the box.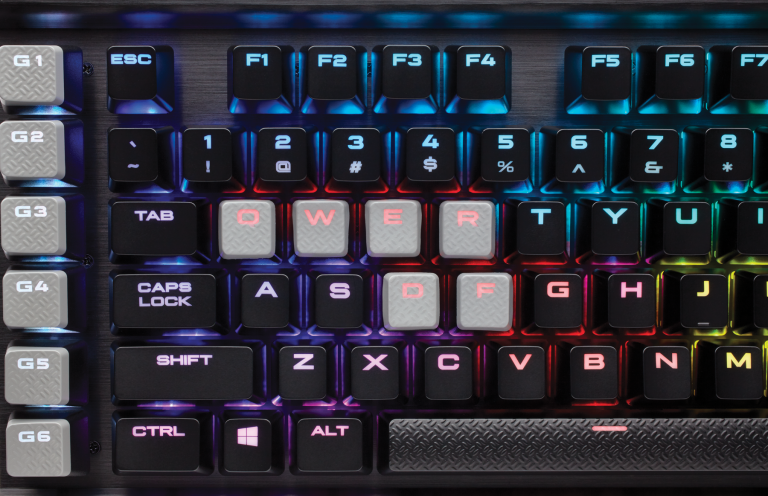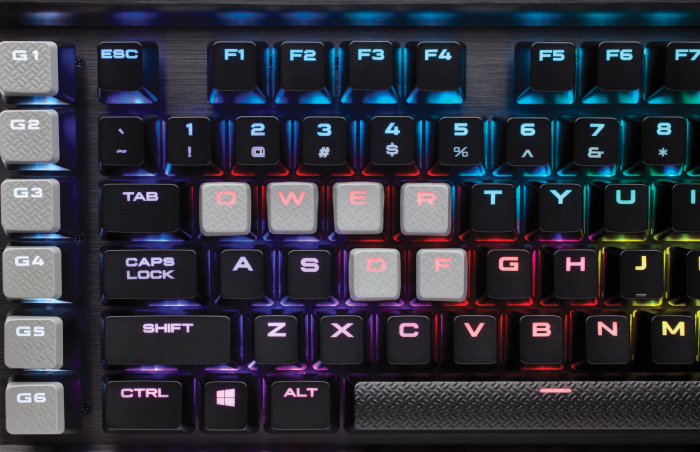 Here are the MOBA keys in place and we can tell you the key popper is easy to use and replace the keys is a snap.


Corsair built in cable management so if you have cables strung across your desk the grooves on the bottom of the keyboard will let you route them cleaning up some of that cable mess.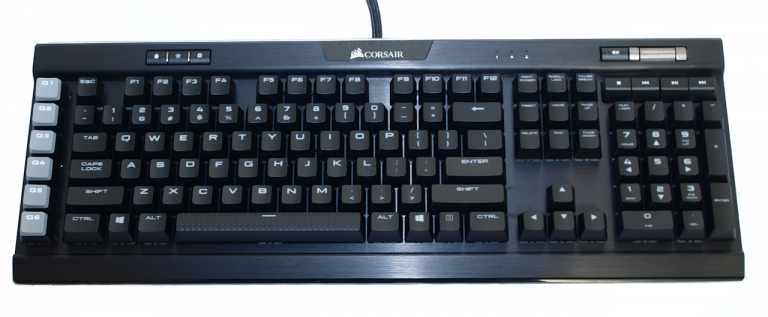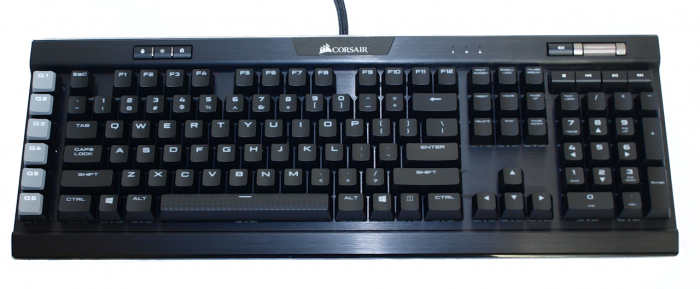 Having all the colors and lighting effects on is fine but even with the lighting effects off the Corsair K95 Platinum is still one fine looking piece of work.


Taking a look at the switch diagram we see that the Cherry MX Speed switches have a 1.2mm Actuation Distance with a 4ms Actuation time. The Actuation force is 45g and the keys are guaranteed for 50 million strokes.