Final Thoughts and Conclusion
The In Win 909 case is a rather unique and special case as to design, aesthetics and fit and finish of its construction. Most of the aspects of the 909 are top notch and we view the 909 as more of a modders case and the perfect case for expansive liquid cooling setups. We were especially impressed with the thermal chambers that separated areas and the ability to use a massive 360mm radiator in the rear was impressive. The thermal chambers are something that we wish were featured on more cases  because with the different components that generate heat it is nice if those can be isolated. Furthermore, the separate liquid cooling chamber allows users to separate the cooling components that are responsible for dissipating the heat away from the motherboard and other components that make the system function.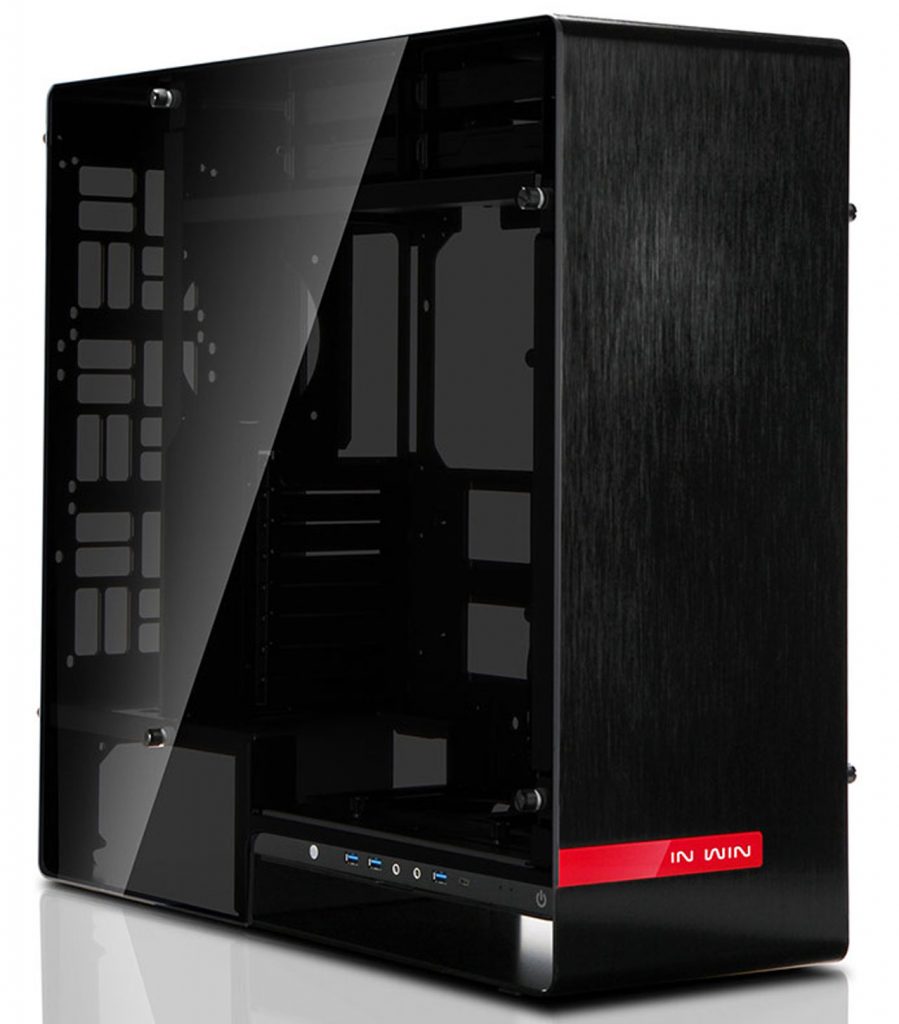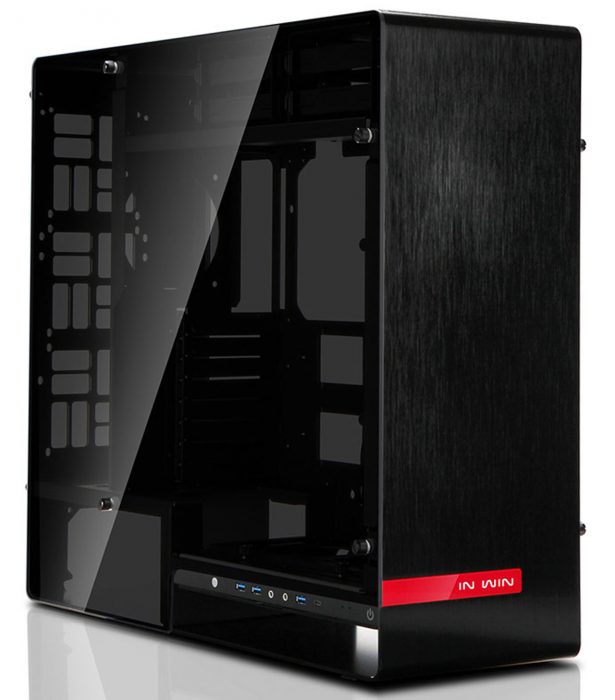 As for the negatives of this case, there were a few minor ones and some of these could be corrected by In Win offering these as accessories for the luxurious 909. An issue that this would solve is the right side panel that is a piece of aluminum over the glass; from our perspective we are not sure why most users would want to see through to the cabling. Another issue we ran across that has also been spoken about is the lack of dedicated cable management cutouts, while the large cutouts for the many SSD mounts were perplexing as to their purpose. A solid layout with dedicated cable management cutouts would have been ideal for most users. The other issue that I noticed that could be easily resolved is the fingerprint problem. This once was a huge issue with appliances and most of them used a coating to fix this that we feel In-Win should look into themselves, It was so severe that we would recommend using gloves when touching it. Besides these small issues the In Win 909 is still a work of art that doubles as a computer case and we must say an extremely functional one with features that far outweigh these minor issues.
However, this all comes at a hefty price point which we feel that even with all the positives of this case will simply price itself out of most user's budgets. The In Win 909 comes in at a lofty $420.99 and as mentioned, most users building a case might look elsewhere even though there is nothing quite like the 909 with its features and drop dead gorgeous looks. As a result, we give the 909 the Bjorn3D Silver Bear Award. The only reason it did not receive the gold, besides the minor issues, is that the price severely limits the number of potential buyers.

Pros
Cons
Liquid cooling capability

USB 3.1C

Truly a work of art

Aluminum alloy construction

Individual thermal chambers

Tinted Glass side panels

Capable of fitting the longest GPU'S

Begs for LED lighting

Cost

Lacks a fan controller

Finger print magnet

Heavy

Recessed Board design makes plugging wires into the rear I/O panel a real task that requires removing one of the side panel.

No Included Fans