In Win was founded in 1985 around a simple but unique principle that is evident in their logo that features no sharp edges, a Zen principle that portrays the harmony between art and technology. Their focus on craftsmanship from the very beginning enables them to focus on the details and materials to create a functional work of art. We say functional because during the bottom-up design stages they not only focus on the aesthetics but also the performance attributes with their team of skilled engineers and craftsmen. So when In-win gave us the honor of reviewing the new 909 Chassis, we were excited to see if it lives up to In Win's long reputation for creating PC works of art.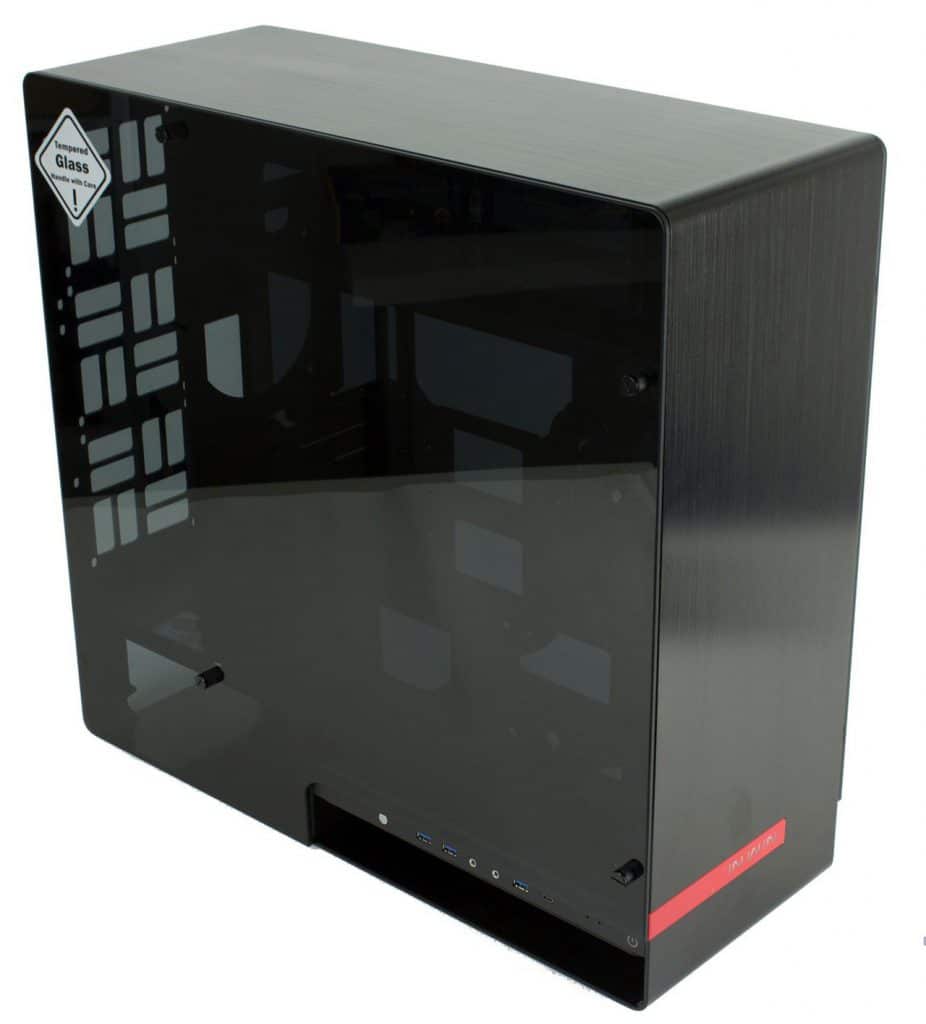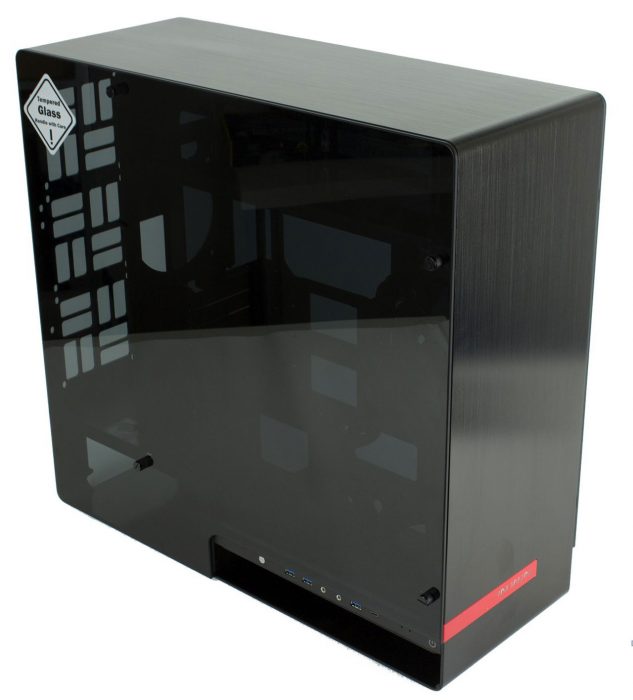 Standout Features
There is an immense array of choices when it comes to selecting a system case for your build! So when picking the case, users often look at features such as size, configurability, cooling options, aesthetics, materials, mod-ability and lighting options. So in this part, we will dive into what makes the In-Win 909  a standout and makes builders pick the 909 over another option.
Tempered glass side panels: The sides of the 909 are constructed out of 5mm tinted tempered glass that allows users to view the internals of the masterpiece as if it were a work of art.
Elegance in design: The 909 takes craftsmanship to a whole new level.  In-Win constructed the outer shell out of a single piece of 4mm thick brushed aluminum and a rear back panel that hides the normal mess of wiring . This gives the 909 a simple yet elegant aesthetics that with the tempered glass side panels morphs the 909 into a masterpiece fit for a world class museum.
USB 3.1 Type-C:  The 909 features the new USB 3.1 Type-C reversible port that is capable of 10Gb/s speeds.
Magnetic Aluminum Dust Filter: The front intake filter is constructed of aluminum alloy with embedded magnets that provide superior air filtration and allows users to keep the interior of their system free of pesky dust buildup.
Elegant Lighting: The 909 is based around the philosophy that a case should not only offer great cooling performance but be a piece of art that will accent your office.
Multi Chamber Design- The 909 was engineered around the promise of superior thermal management. This is done via creating separate thermal chambers for the major components that generate heat. Also the liquid cooling components that are responsible for dissipating this heat have been compartmentalized.
Specifications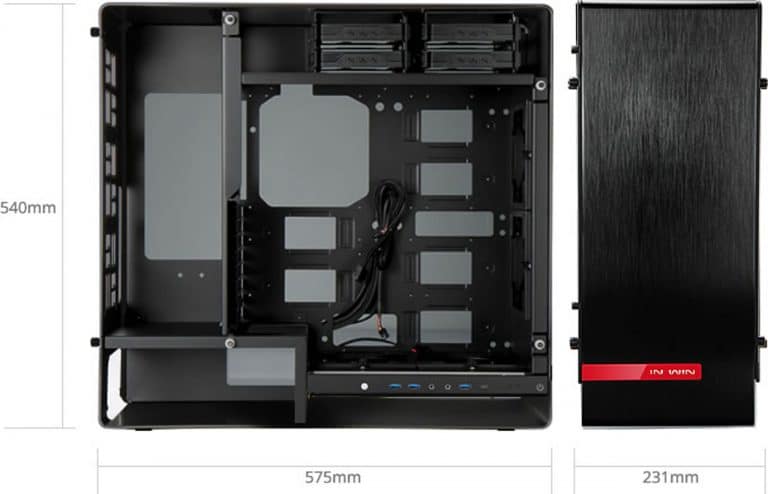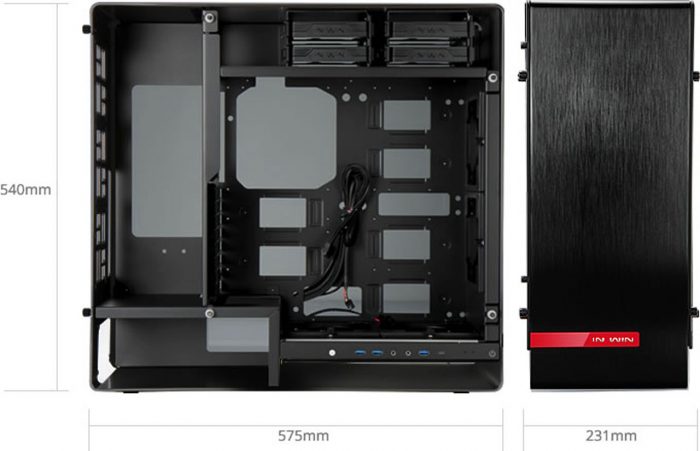 Model
909
Color
Black, Silver
Case Type
Full Tower
Case Material
Aluminium, Tempered Glass
M/B Compatibility
12″ x 13.4″ E-ATX, ATX, Micro-ATX, Mini-ITX
Expansion Slots
PCI-E x 8
High-end Graphics Card Compatible
– Length: 320mm Maximum
– Height: 180mm Maximum
Front Ports
3 x USB 3.0
1 x USB 3.1 Type-C
HD Audio
Internal Drive Bays
4 x 2.5″/3.5″
6 x 2.5″
Thermal Solution Compatibility

2 x 120/140mm Front Fan
1 x 120mm Middle Fan
3 x 120mm or 2 x 140mm Rear Fan
2 x 120/140mm Bottom Fan
1 x 280mm Front Radiator
1 x 120mm Middle Radiator
1 x 360mm Rear Radiator
1 x 240mm Bottom Radiator
CPU Heatsink Compatible
– CPU die surface to side panel height:
175mm Maximum

Power Supply
Compatibility
PSII: ATX12V and EPS12V
– Length: 220mm Maximum
Product Dimension
(H x W x D)
540mm x 231mm x 575mm
21.3″ x 9″ x 22.6″
Product Dimension
(H x W x D)
with screw height
540mm x 251mm x 575mm
21.3″ x 9.9″ x 22.6″
Package Dimension
(H x W x D)
370mm x 707mm x 672mm
14.6″ x 27.9″ x 22.6″
Net Weight
17kg/37.48lb
Gross Weight
20.6kg/45.42lb