Interior
The most useful feature of the case is readily apparent when moving to the interior; it's easily accessible due to the tool-free removable panels and its many tool-free mechanisms on the inside. The six 3.5/2.5" epitomize the tool-free design employed all throughout the case by allowing you to remove them from their cages without the need for tools. If necessary, you can remove half of the drive cage by removing three thumbscrews, a neat feature that allows for further customization. The 5.25" drive bays also provide tool-free access. The motherboard standoffs come preinstalled and extras are included, in case you feel the need to remove the initial set and happen to misplace them.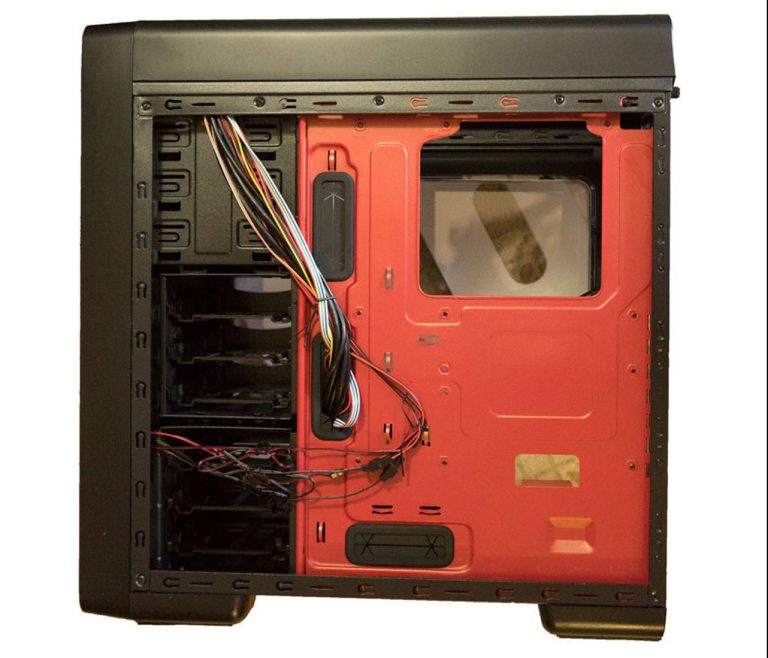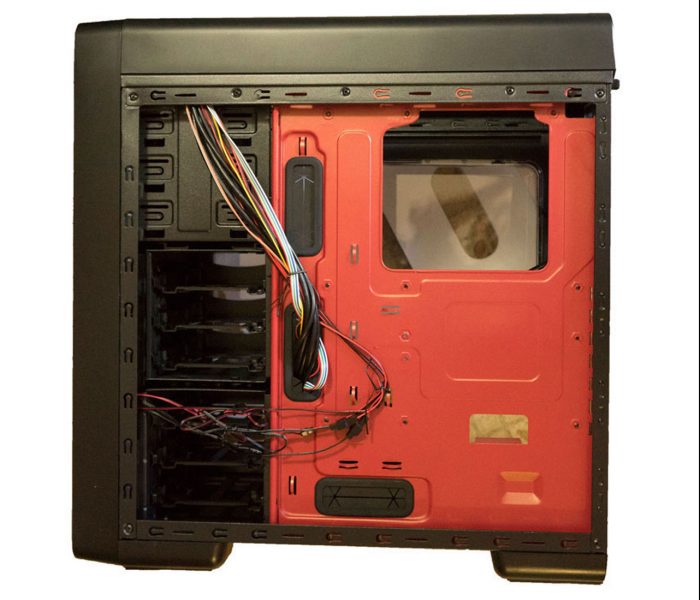 Moving to the back side of the motherboard tray, the wiring from the front I/O ports, fans and lighting are quick to notice given the number of them required. There is a large area of the motherboard tray cut out to allow access to back of the motherboard behind the CPU socket for cooler mounting. Rubber cable glands can be found in proper spacing allowing for easy cable routing to the front. The hard drive sleds are easily accessible from their rear-side. Also, the motherboard tray offers many points to secure wiring, making cable management even easier.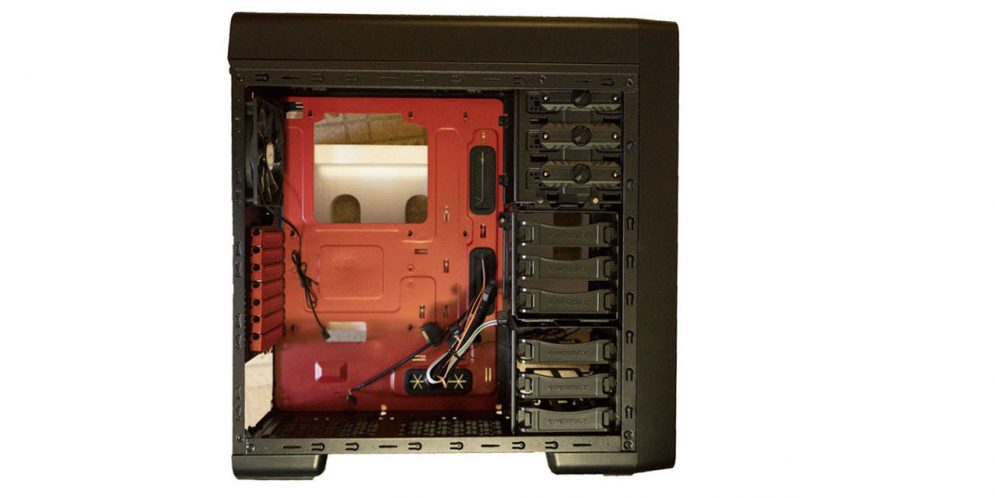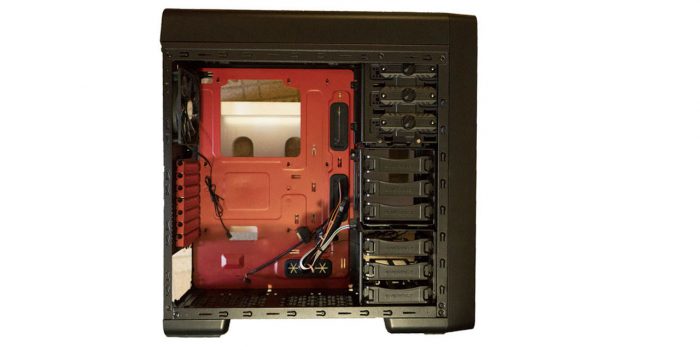 The wiring from the front panel includes the standard 2.0/3.0 USB headers, power & reset switches, audio header cable and power & activity LED connections. Also included are two SATA power connections (one for the fan controller, the other for the LED lighting system), connections for the front fans and a 3-pin fan connection for the rear fan.