Looking Closer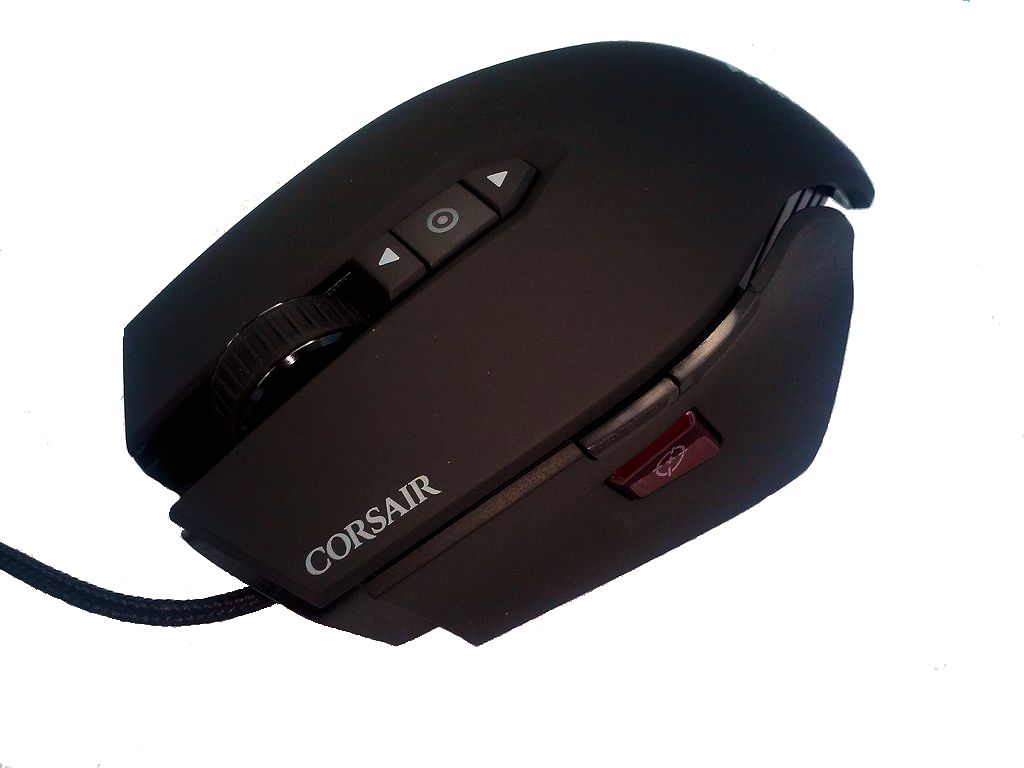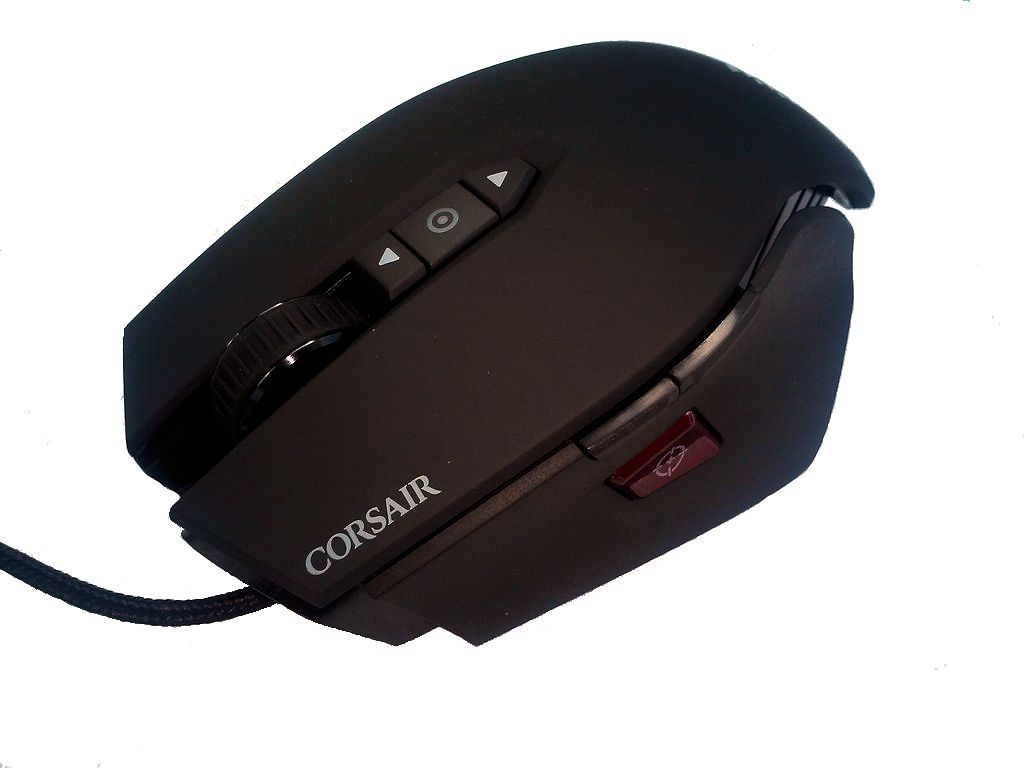 Out of the gate we will go ahead and say we love the styling on the M65 PRO RGB. At a glance the mouse looks modest enough. When under inspection though you start to see the attention to detail. Nice defined lines, a solid ergonomic feel, and smooth beveled edges. We like the logo design placement update. The M65 PRO RGB just looks classy, and a little bit nasty as well. The styling is easily reminiscent of some of today's most well known super/hyper cars.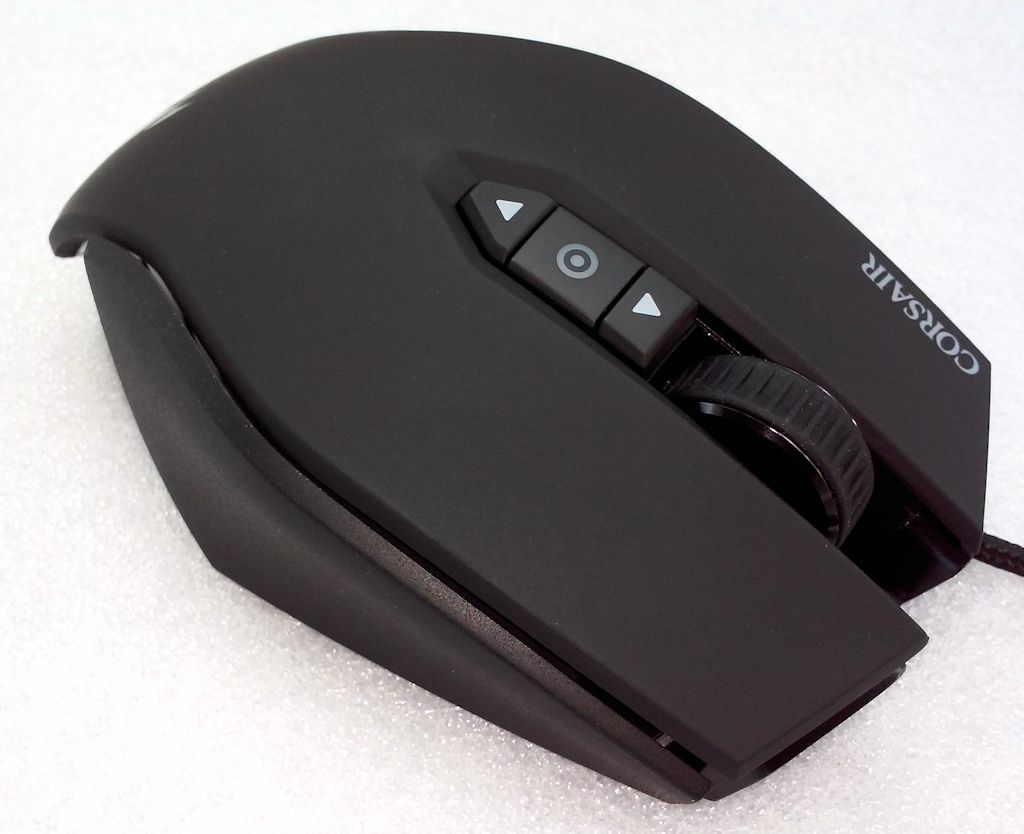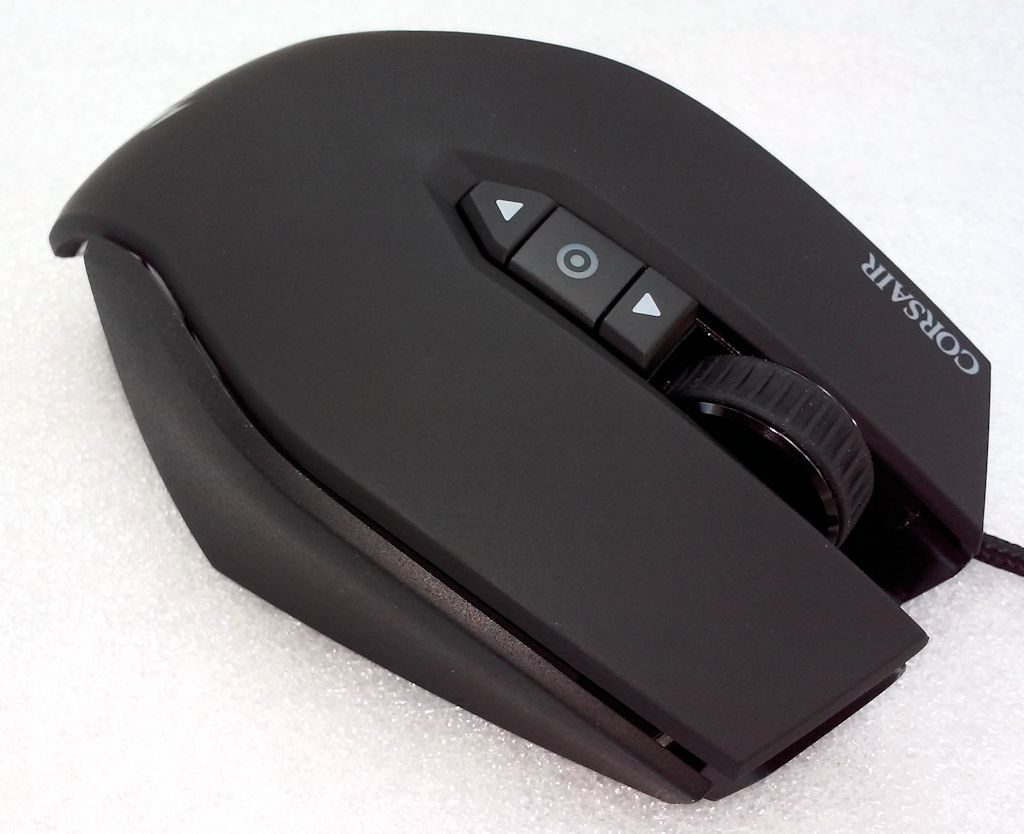 Another thing Corsair got perfect on the M65 PRO RGB is the "High Mass" scroll wheel. The reason we like it so much is the wheels silent operation. Even when scrolling really fast trying to incite noise the wheel stays quite. Combined with the Omron switches rated at 20 million clicks and the solid aluminum core this mouse has a quality feel in hand with nice crispy clicks.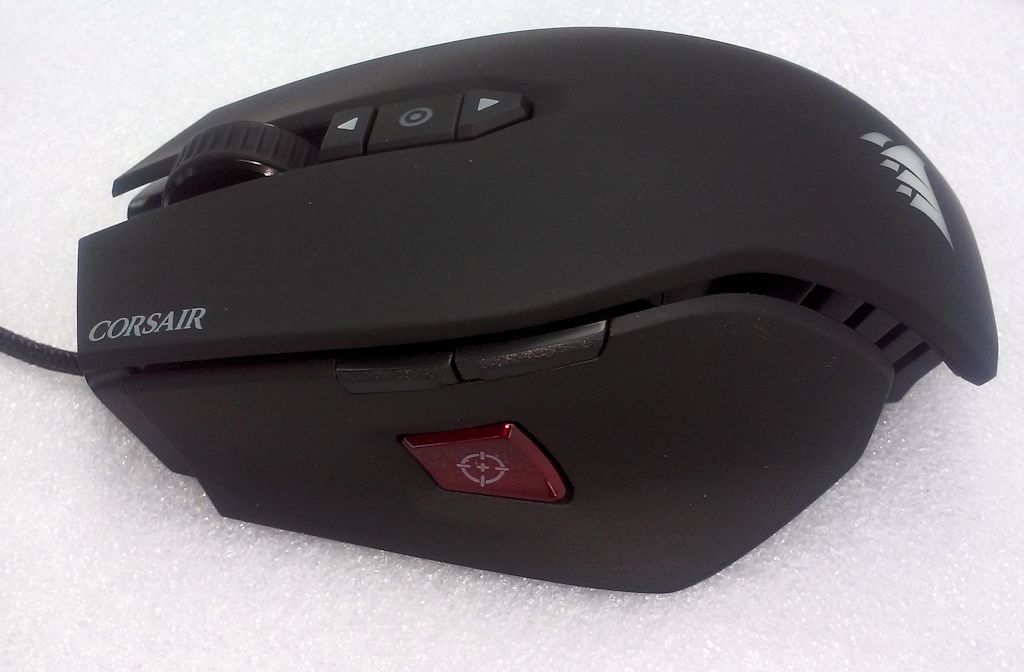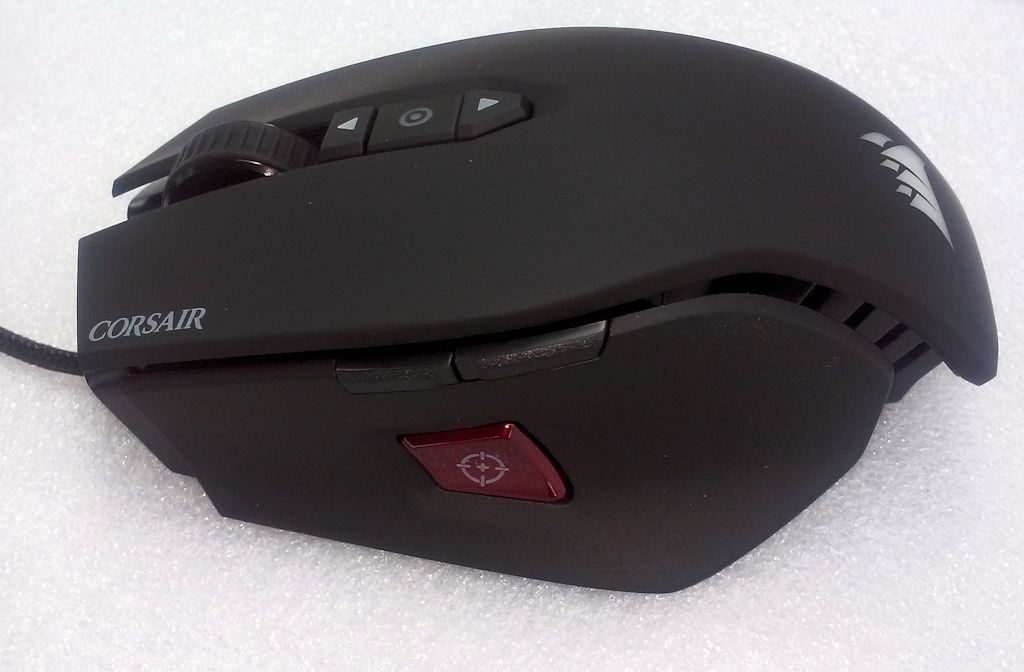 In total there are 8 buttons on the M65 PRO, 7 that can be made to execute just about any string of commands you can conjure up.  Stock button operation is as follows:
Click
Right click
Wheel click
DPI up
DPI down
Forward
Backward
SNIPER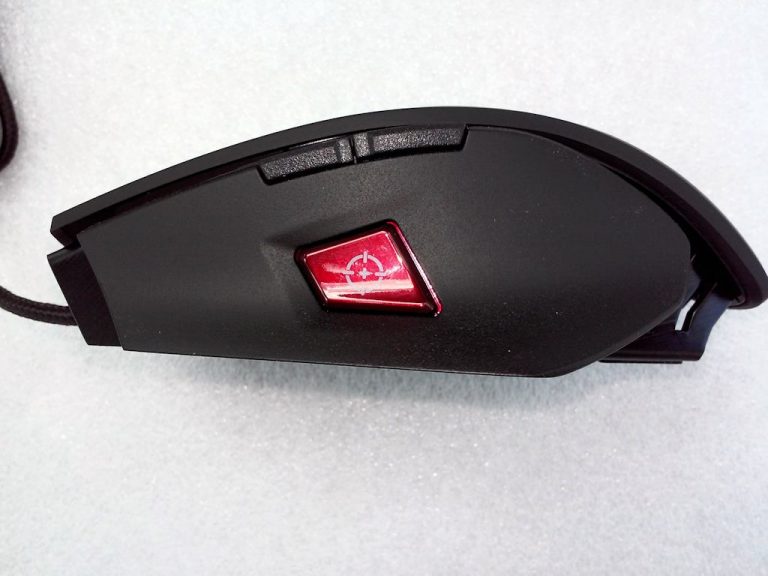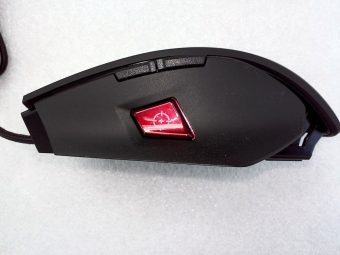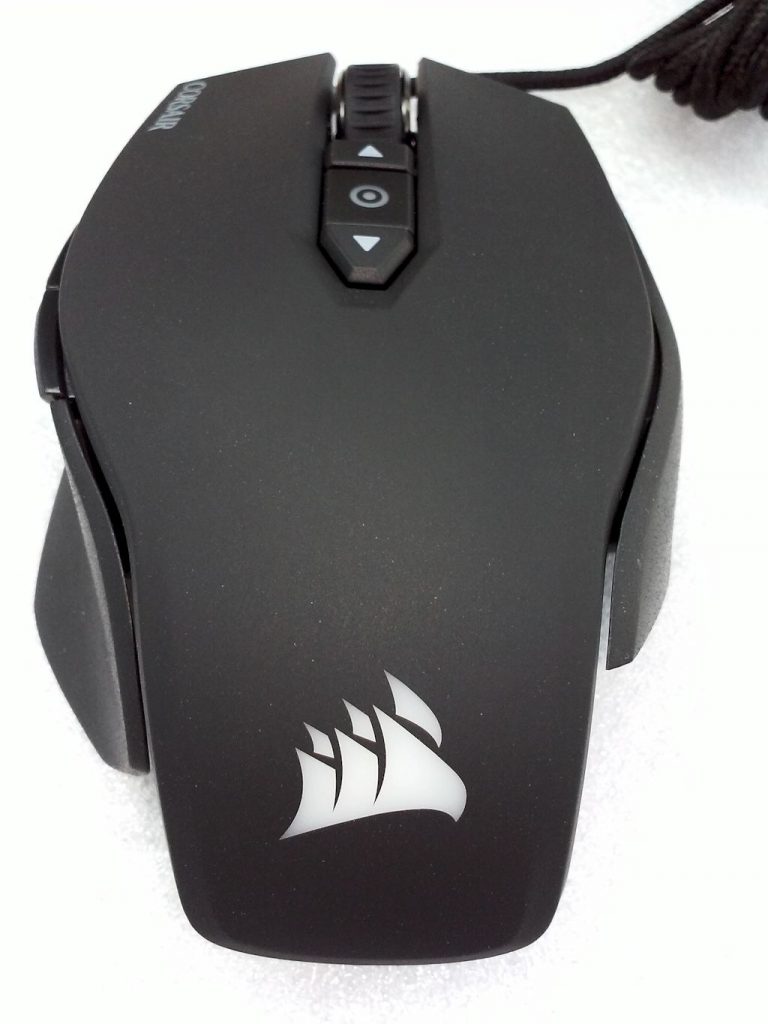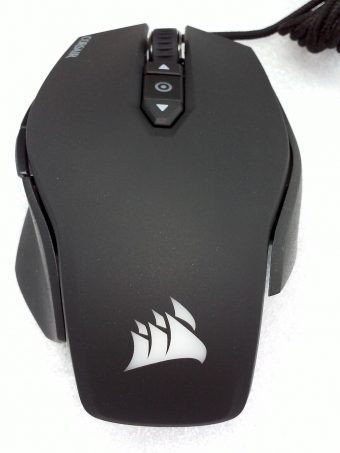 Look at those curves ! Unfortunately Some users stayed away from the M65 PRO RGB solely because the Sniper button is a red. We have mentioned this in other reviews about choosing to place a primary color on a device. In this age of RGB options, users want the entire color scheme of their rig to match throughout. Placing a switch or design in a primary color limits options, which Corsair are all about. How to solve this dilemma? Simply use neutral colors for accents and switches, like gray, or just all black.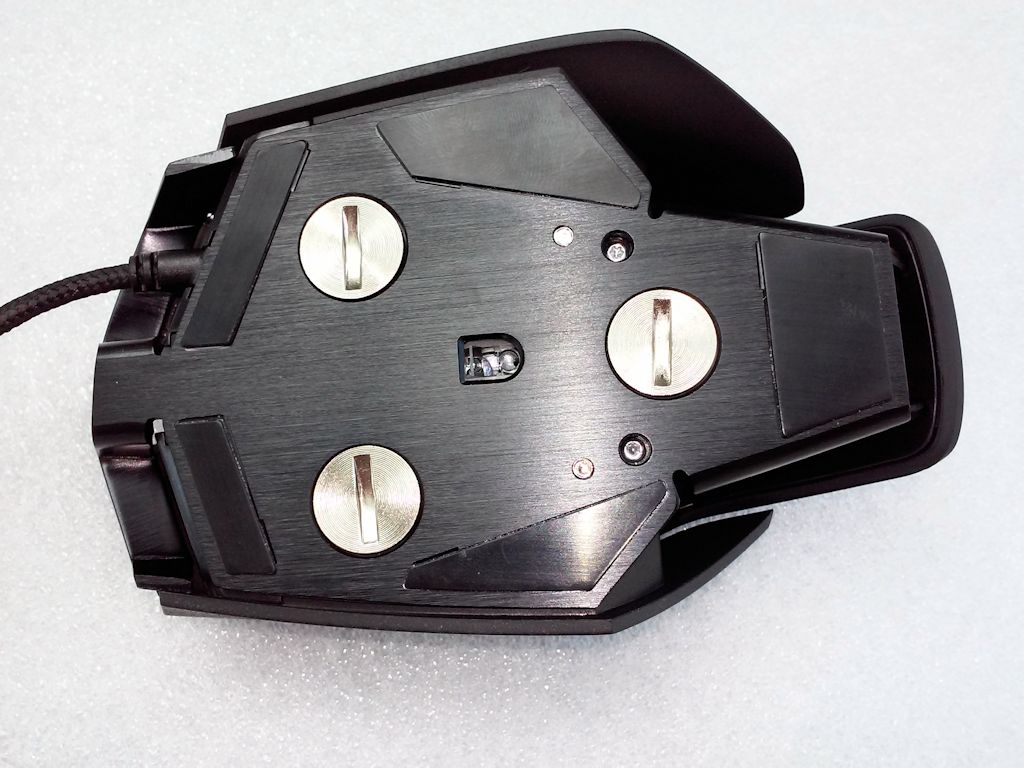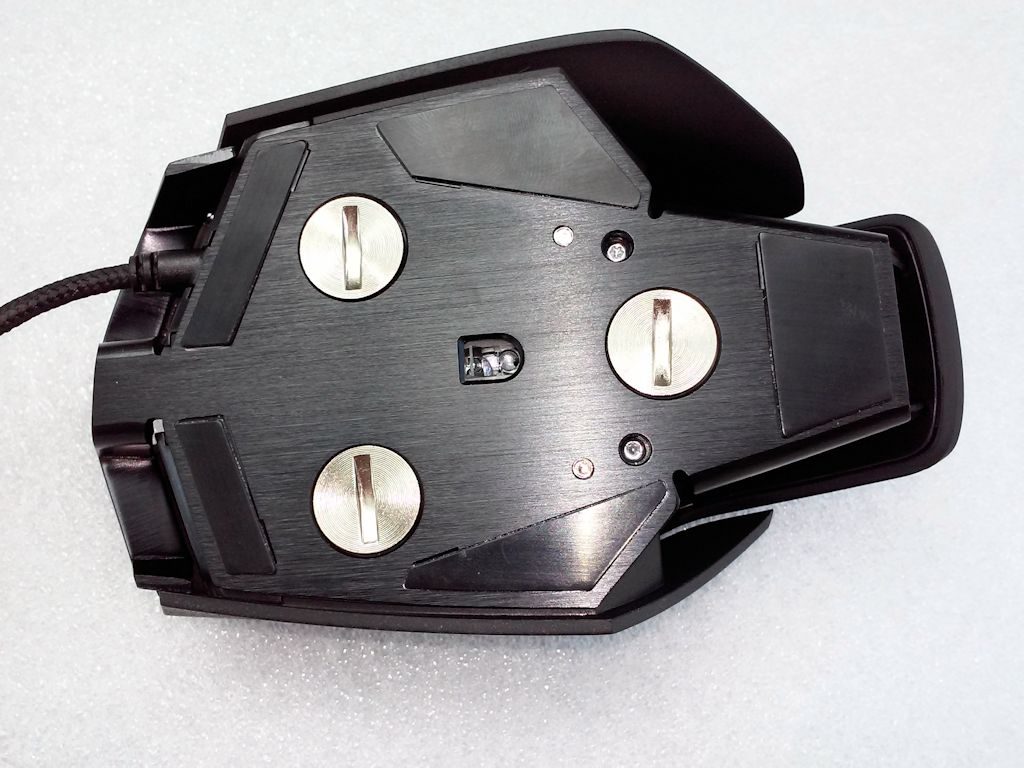 Taking a look underneath we find five large PTFE feet help the M65 glide across most standard mousing surfaces. The PTFE feet combined with Corsair's Surface Calibration Tool makes for an extremely smooth and precise operation on many different types of gaming surfaces. We note again the absence of a container of sorts for any unused weights which could be easily lost.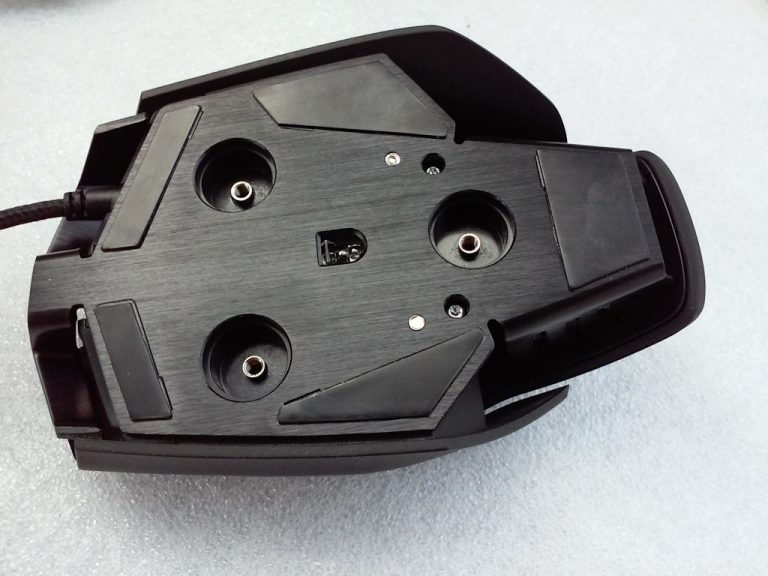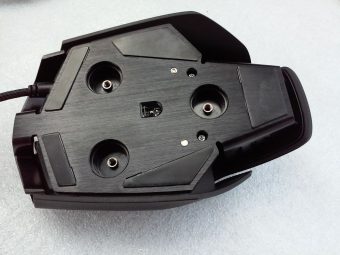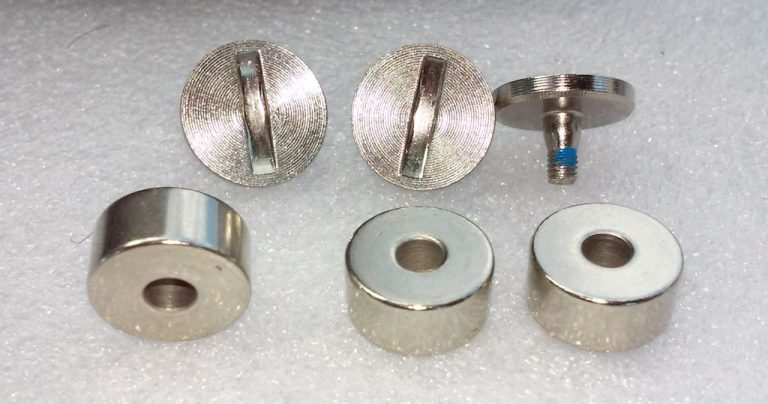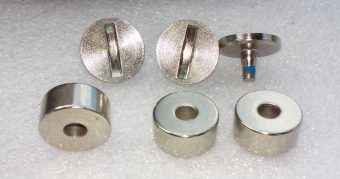 Flipping the Corsair M65 PRO RGB over gives us access to the adjustable weight tuning system. Three screws which each hold a single weight in place can be removed to customize the weight of the mouse. By swapping the weights and screws in and out, a range of 20.5g is available to get just the right feel. We note that with all the weight in or out the M65 PRO maintained an agile feel.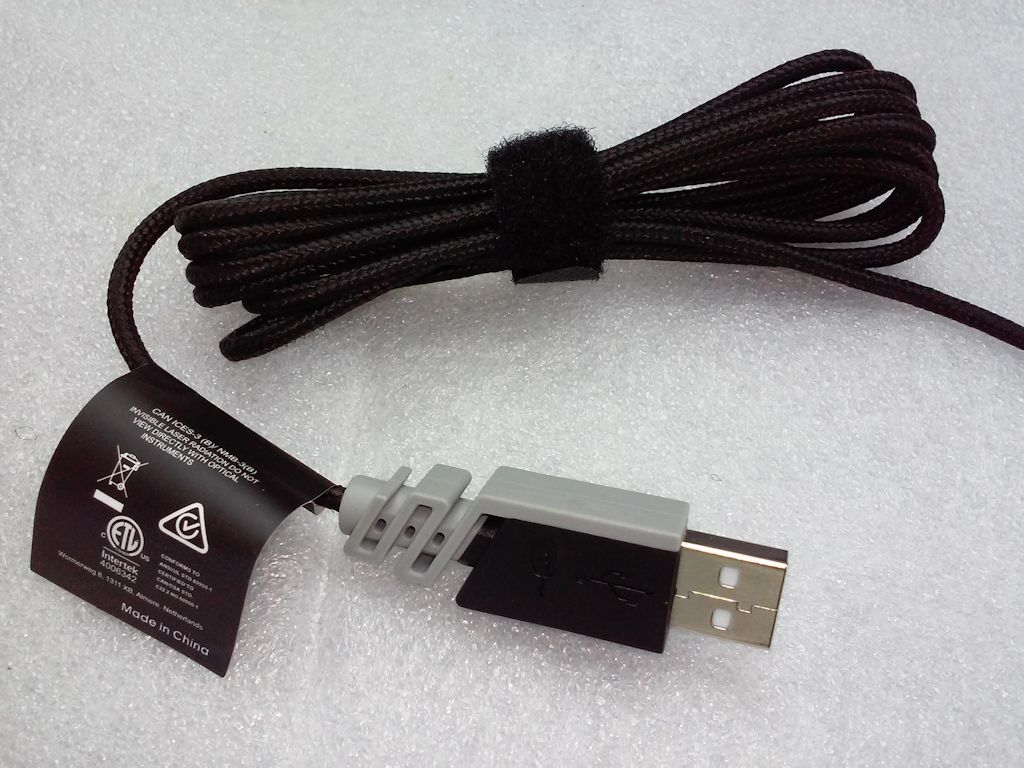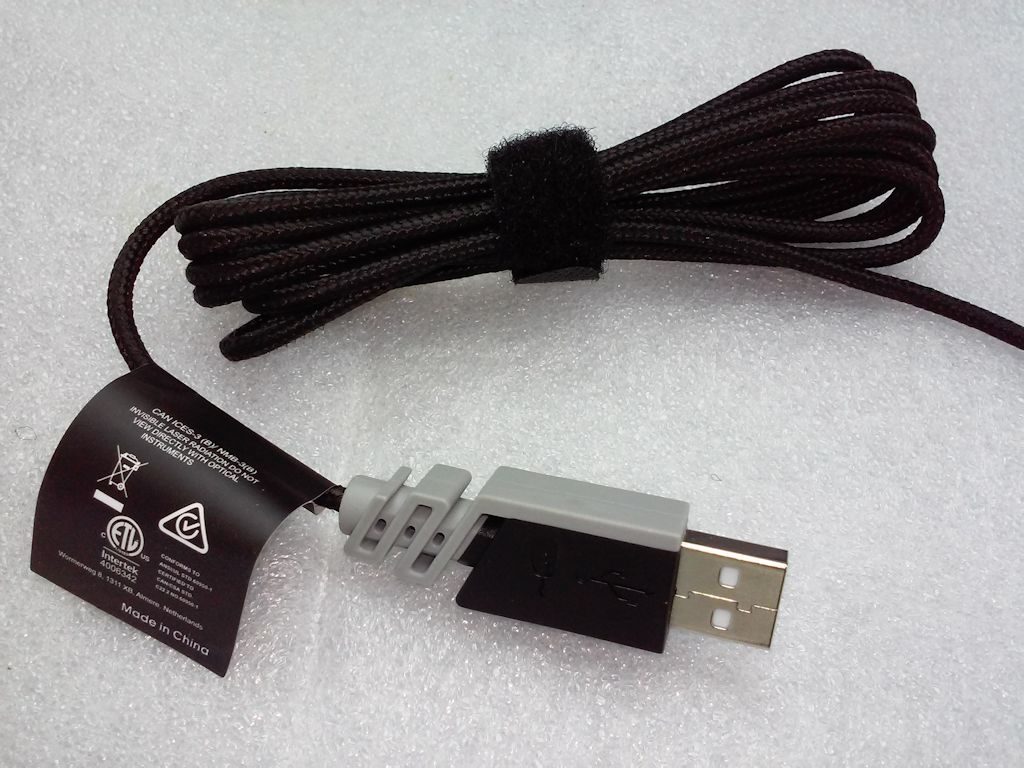 With a 1.8m braided cord you should be covered on cord length on the M65 PRO RGB. Of course there is a Velcro strap to keep things tidy. We also like the design on the end of the plug, just because we enjoy small adornments of that sort.