Final Thoughts & Conclusion
The BeQuiet Dark Rock Pro 3 offers top performance at unheard of quiet levels and maxed out at below what our decibel meter

could read. Company specs say 21.5dB(A) and we probably heard a tad more than that but not much more. It is by far the quietest monolithic air cooler we've seen. Short of water cooling the BeQuiet Dark Rock Pro 3 is the best air-cooling solution we've seen. There are other twin tower coolers that come close by sacrificing noise for thermal reduction but the BeQuiet Dark Rock Pro 3 gives both cooling and silence and held the 5820k to 4.3GHz safely with carefully trimmed voltages earning it a place among the elite monolithic Air Cooler if not the top of the pile!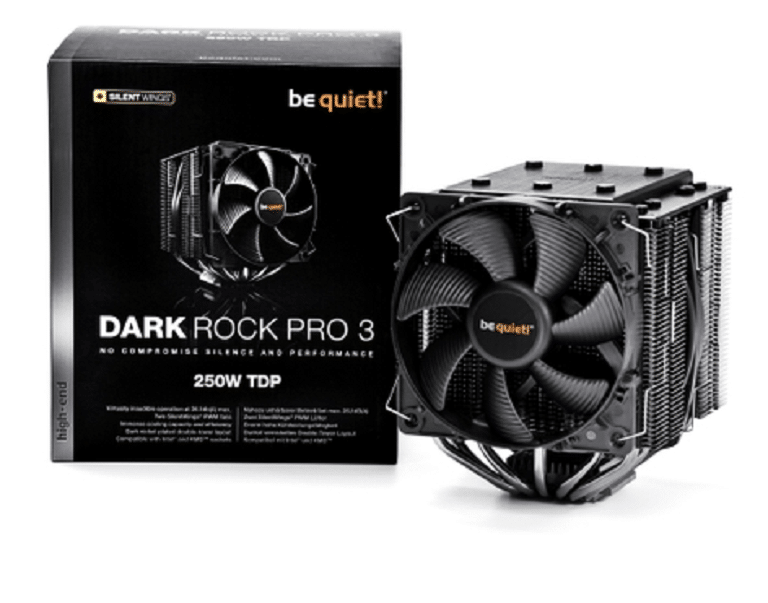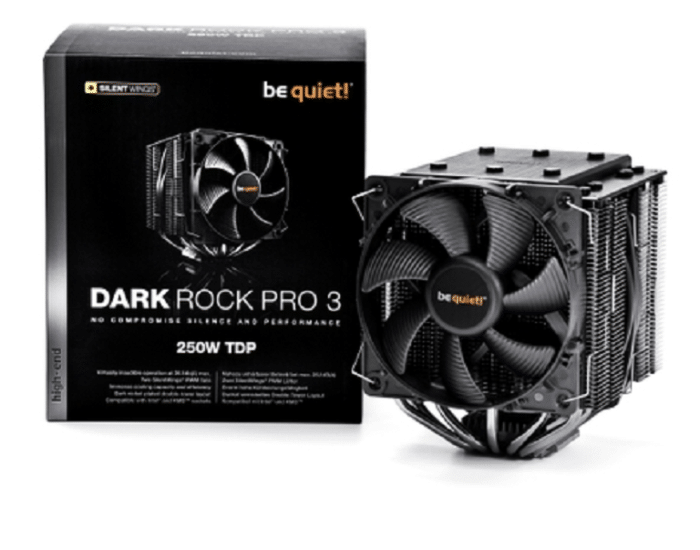 We are proud to award the BeQuiet Dark Rock Pro 3 the coveted Bjorn3D.com Golden Bear Award for being a top competitor among air cooling solutions for modern CPU's.
Pros
Cons

Monolithic Dual Tower Design
Two Highly Effective Silent Fans Included
Good Air Cooling Performance
Hi Quality Build & Material
Dimpled Vanes For Better Convection Cooling

Obscures Some Of The Motherboard
Long Term Use Might Cause Sag
Not Advisable to travel with Cooler In Place.