Test Rig & Testing
Test Rig
To test our coolers we strap them on our X99 test bed, and we use IntelBurnTest and let the test run for 30 minutes. We specified a cut off temperature of 90°C and if at any point the processor should reach 90°C the test is stopped and the last recorded temperature is the max. Tests were run three times and an average of those three tests reported here.
Test Rig
"Hexzilla"
Case Type
Cooler Master Master Case
CPU
Intel Haswell-E 5820k 3.3GHz – 4.4GHz
Motherboard
ASUS X99 Deluxe
Ram
Kingston Fury 32GB 2400MHz (15 – 15 -15)
CPU Cooler
BeQuiet Dark Rock Pro 3
Hard Drives
Kingston M.2. SM2280S3 120GB M.2. Solid
State Drive
Optical
ASUS Quiet Trac BR
GPU
EVGA GTX 960 SSC
Case Fans
120mm Fan cooling the mosfet CPU area
Docking Stations
None
Testing PSU
SilverStone 1500W
Legacy
None
Mouse
Razer Mamba Chroma
Keyboard
Razer Blackwidow Chroma
Any Attempt Copy This System
Configuration May Lead to Bankruptcy
Testing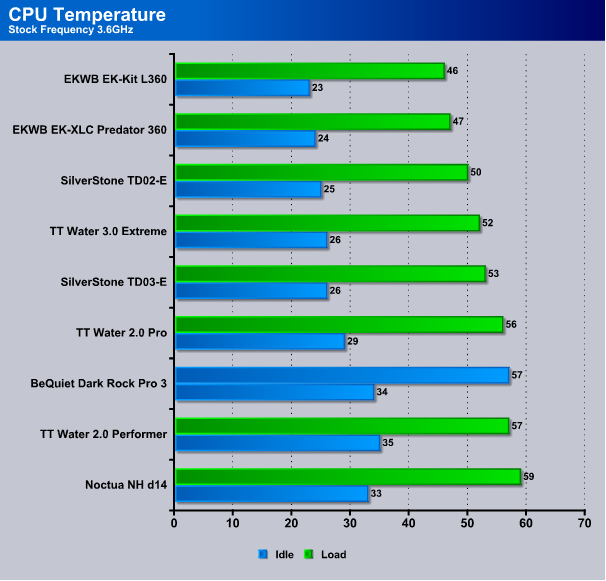 Here at the stock speed of our 5820K, 3.3GHz, the BeQuiet Dark Rock Pro 3 jumped on top one of our older water coolers the TT Water 2.0 performer which is quite a feat. Keep in mind we don't compare Air to water cooling directly it's merely listed on the same charts so you can make a better judgement as to your cooling needs.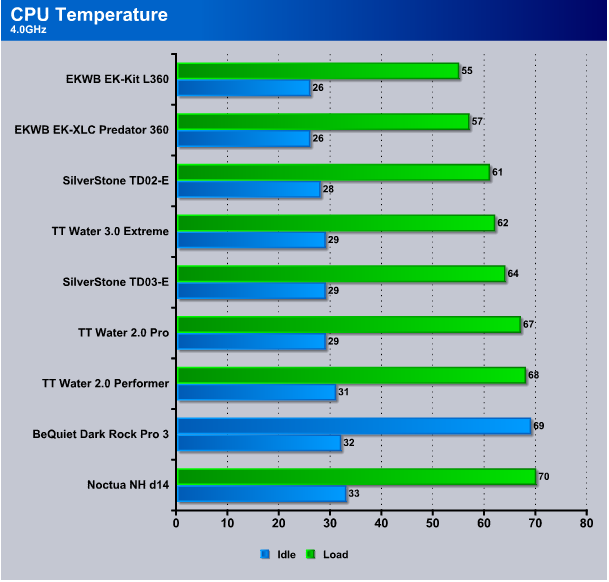 Kicking it to 4 GHz a 700MHz increase from stock the cooler held the idle temps down to 32°C and the load at 68°C doing better than the older Noctua NH d14 with its aftermarket hold down kit for 2011v3.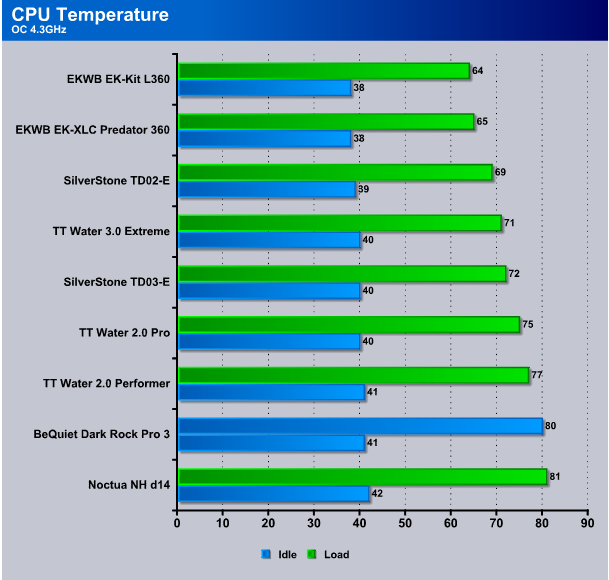 Coming up to 4.3GHz or 1GHz over stock the BeQuiet Dark Rock Pro 3 held the line at 41°C and at the upper limit of 80°C which is as high as we like to see our CPU's go under any circumstances.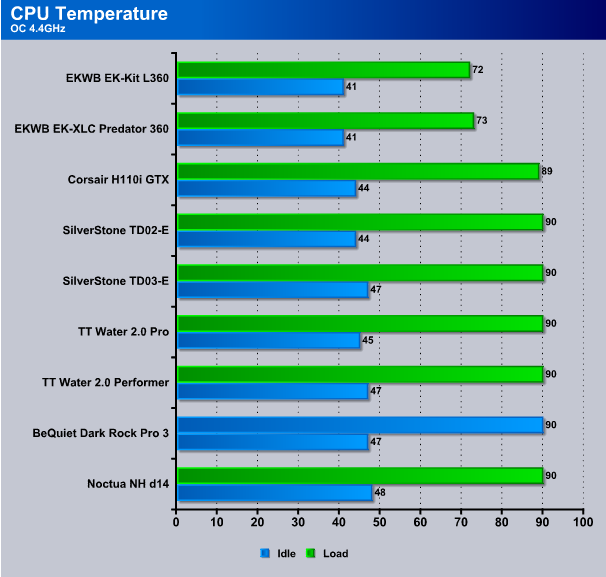 Here at 4.4GHz we have to increase CPU voltages to the outer limits of safe and while we can run our 5820k at 4.5GHz it requires overvolting which we don't recommend. The BeQuiet Dark Rock Pro 3 hit 42°C at idle and we cut testing off at 90°C which we consider the cut off point for testing so we would be good at 4.3 GHz with the BeQuiet Dark Rock Pro 3 with careful voltage trimming but at 4.4GHz the voltage overwhelms the cooling capacity of the BeQuiet Dark Rock Pro 3. The BeQuiet Dark Rock Pro 3 held to 4.3GHz that's a pretty amazing feat for an Air Cooler placing it among the elite air coolers.