Bequiet Dark Rock Pro 3, A Closer Look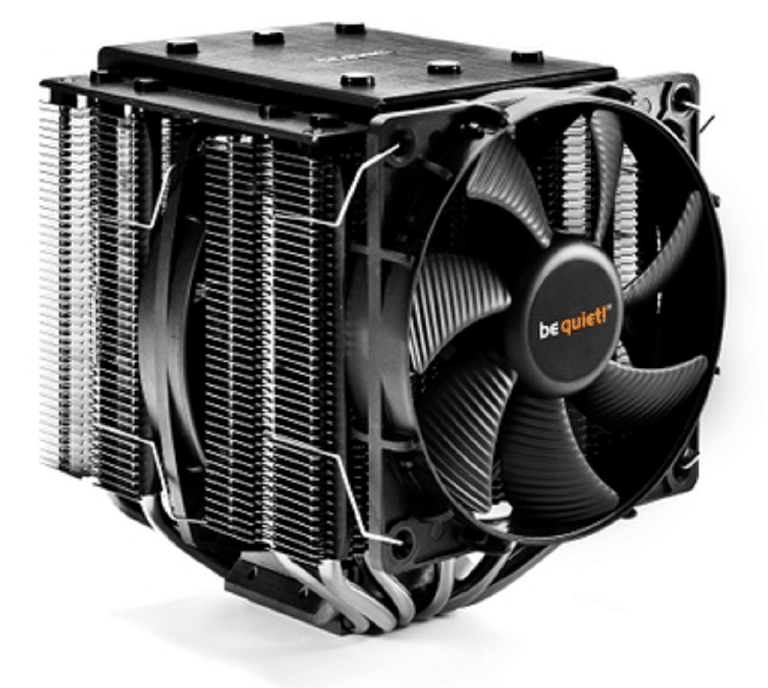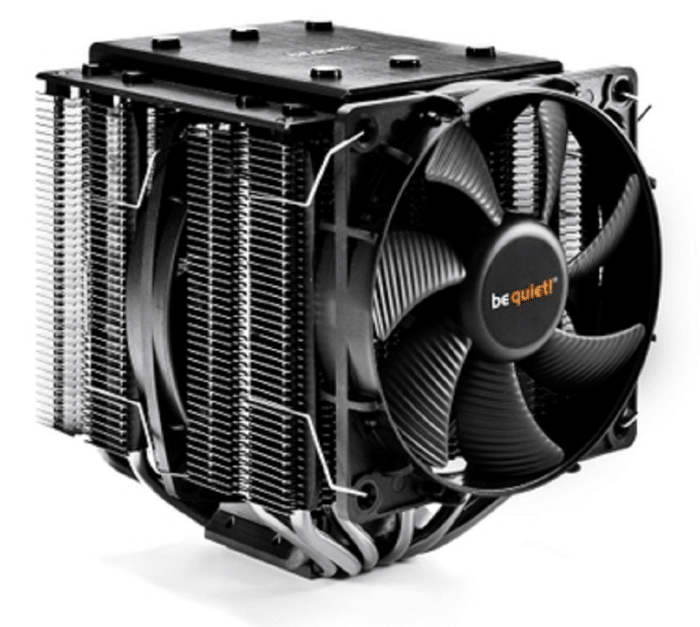 The BeQuiet Dark Rock Pro 3 is a monolithic double tower cooler that comes with a 120mm and 135mm fans promising to dissipate 250W TDP and for air coolers that's a lot of TDP. Given the 7 heatpipes which are split across two towers effectively doubling that number to 14 with a 6mm diameter which gives it a total of 84mm of cooling pipe diameter.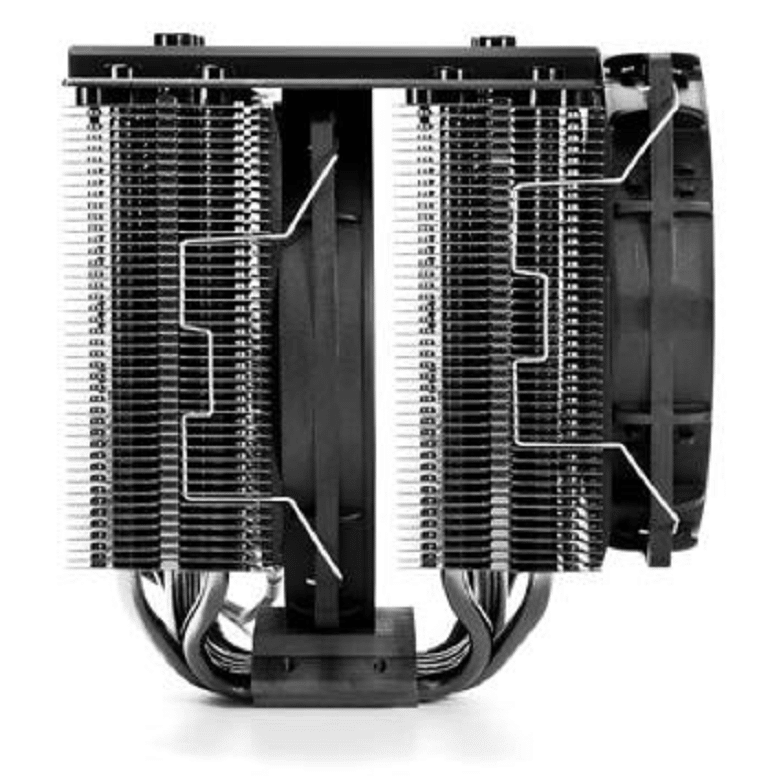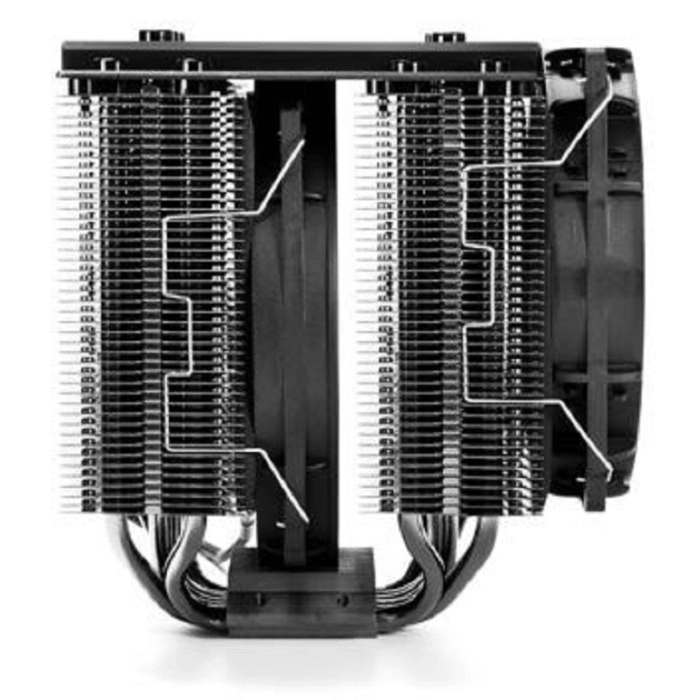 From the side you get a look at the two fans and the space between them, despite one fan blowing heated air onto the other tower dual tower coolers have proven more effective than single tower coolers.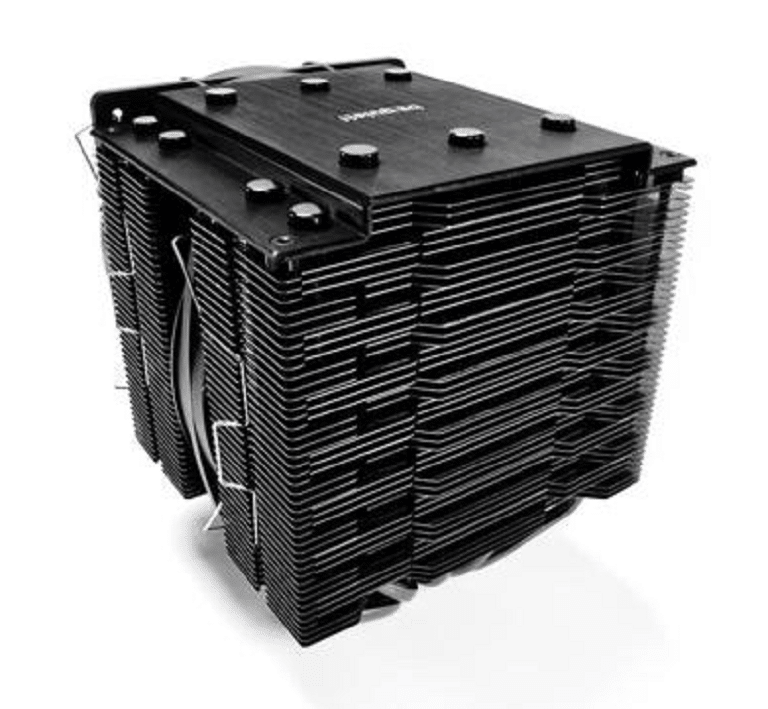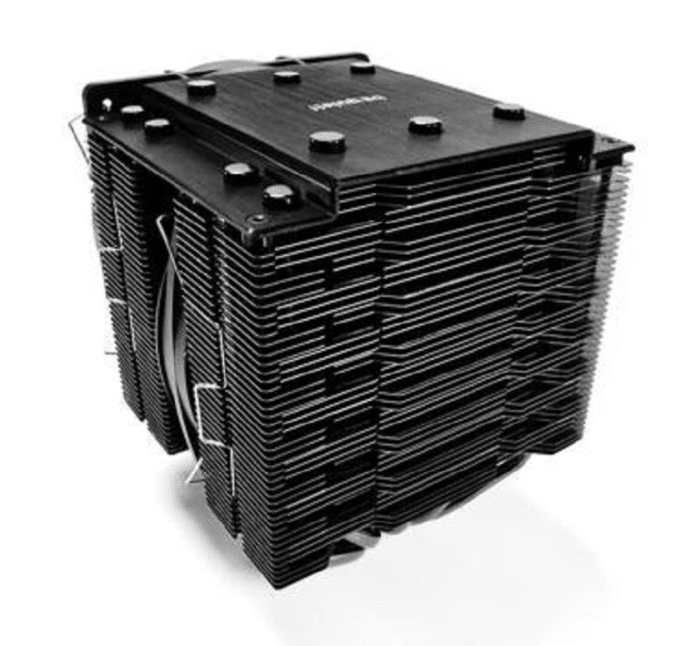 BeQuiet promises you effective thermal removal at quiet noise levels which is their stock in trade, low noise (26.1dB(A)) to a high cooling ratio. Notice the improved dynamic wave-contour cooling fins with small dots on the surface increase air circulation and contribute to high convection efficiency without raising overall noise.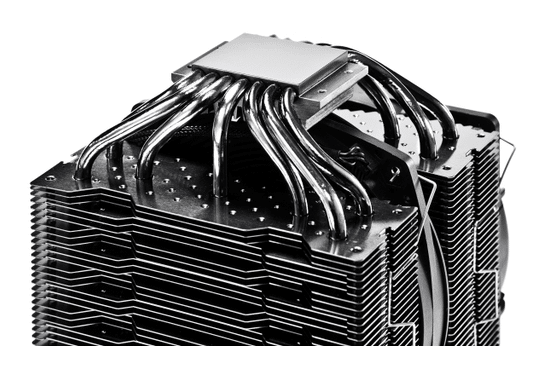 The Base of the BeQuiet Dark Rock Pro 3 is mirror smooth and you could shave using the polished base which gains a lot of points from us.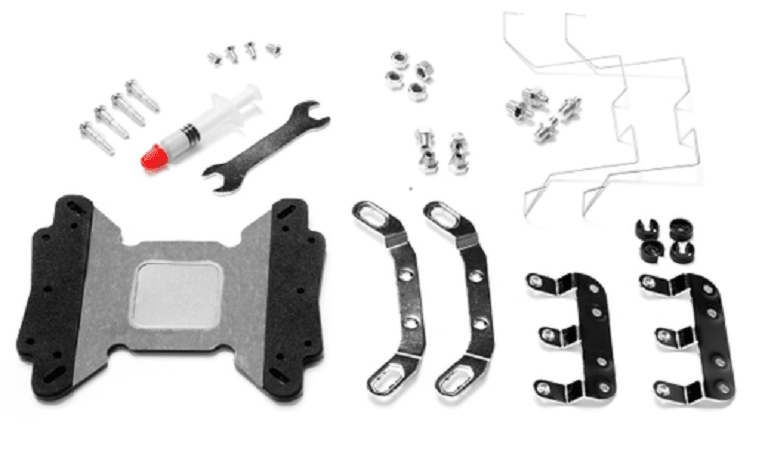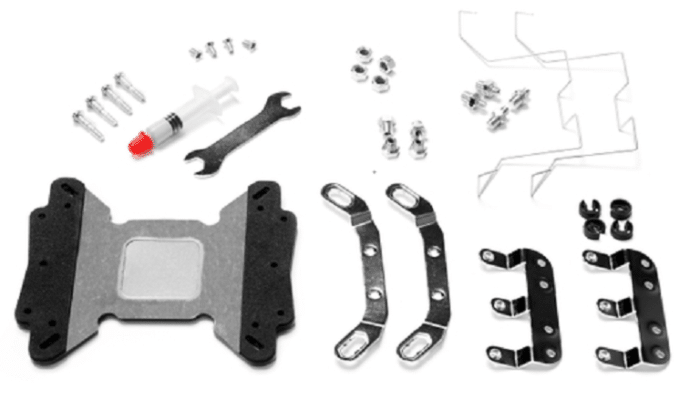 The bundle even includes an extra set of clips for a third fan if you want to go extreme and use a third fan on the monolithic cooler. and the inclusion of Corning TC-5121 / 1 thermal material might save you a few bucks if your thermal material is exhausted or out of date (yes thermal material has a "I died" expiration date).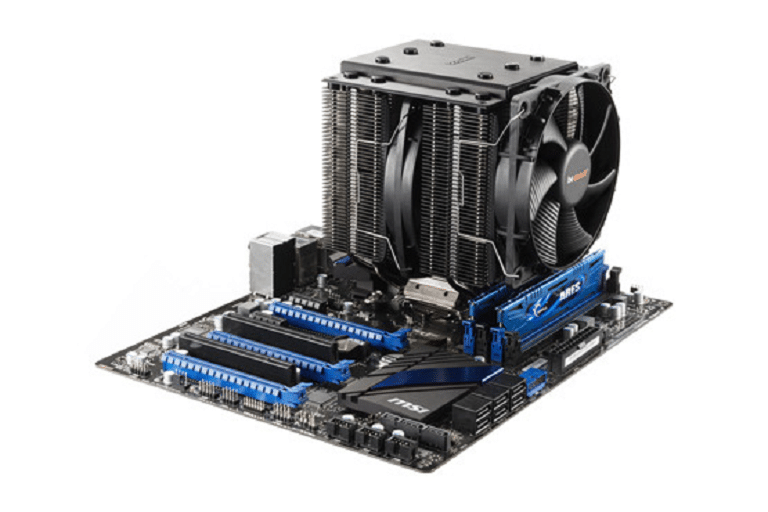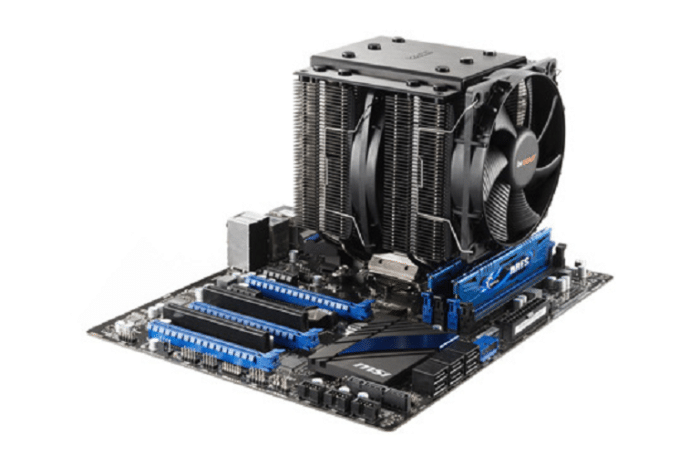 Seen here mounted on a MSI motherboard you get an idea of just how large the BeQuiet Dark Rock Pro 3 is and how it's going to have a fan hanging over a ram slot or two but that's just the price you pay for monolithic coolers.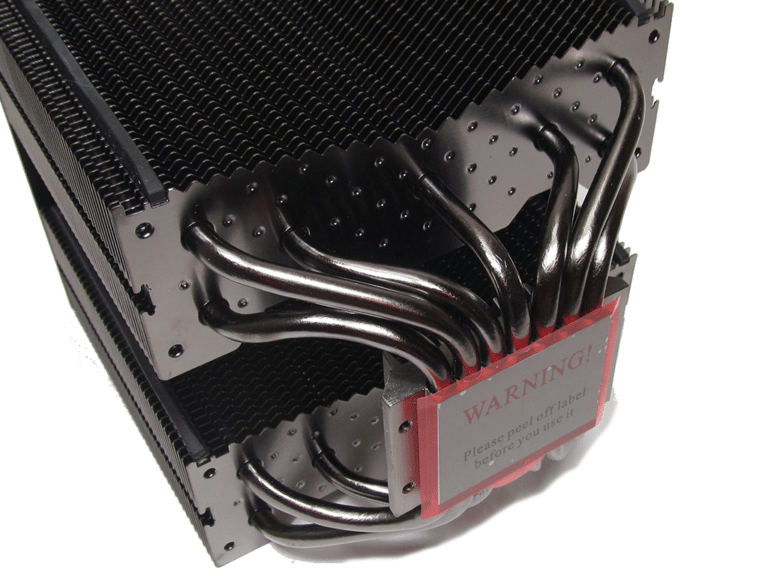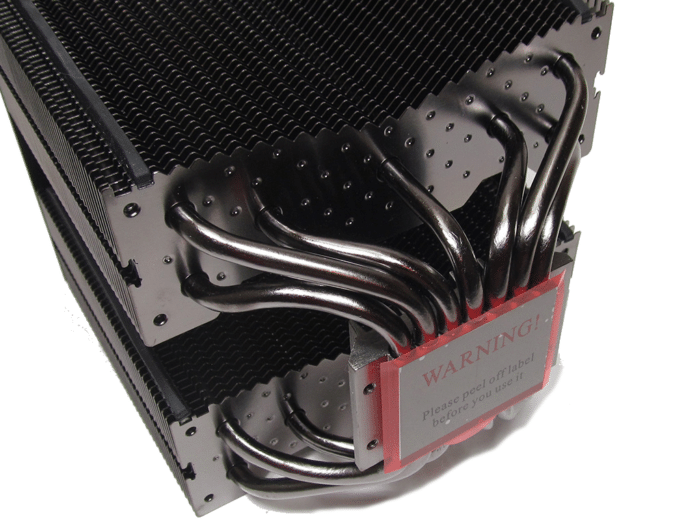 While the heat pipes appear to be chrome or aluminum they are actually copper core aluminum covered and the inclusion of a copper core tells us that BeQuiet cares enough to use the best even if it is covered by electroplate.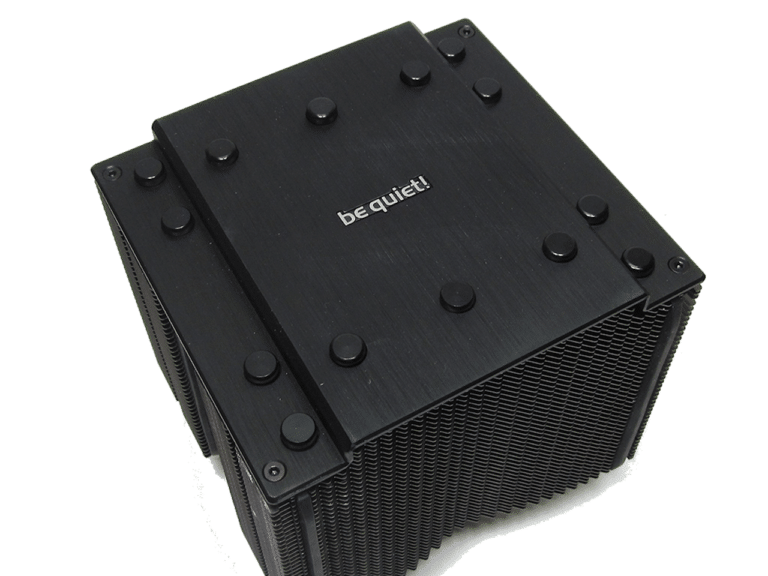 We aren't entirely sure we like the top of the BeQuiet Dark Rock Pro 3 as it might give a little structural integrity to the tower but it also closes the tower off which might retain some residual heat.+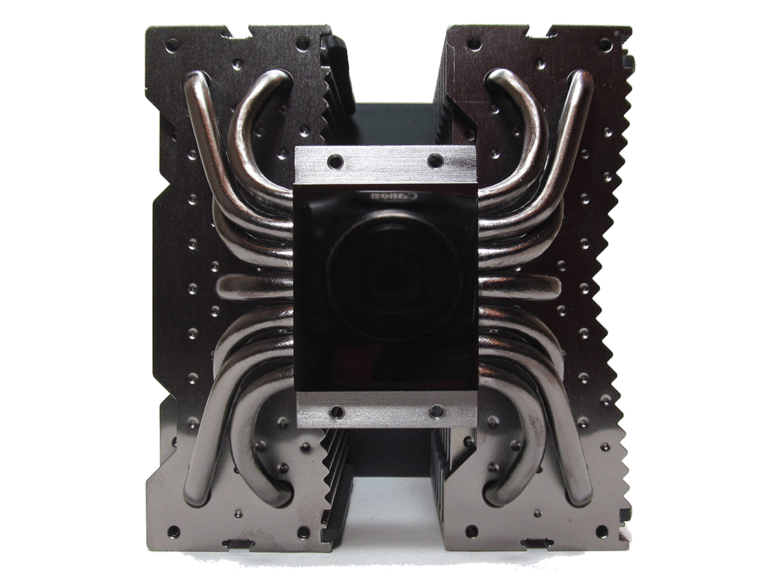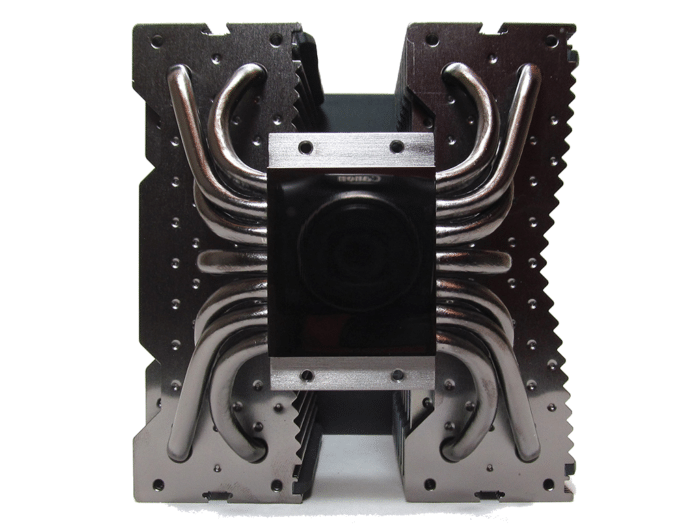 If you look closely here you can actually see the reflection of our Cannon DSLR camera which should tell you just how polished the base plate is.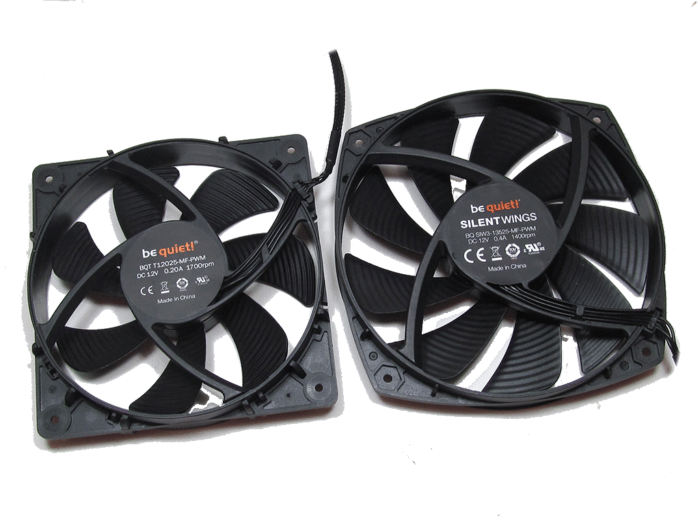 The included fans are the SilentWings BQT T12025-MF-PWM and SilentWings BQ SIW3-13525-Mf-PWM pushing 57.2 and 67.8 CFM while maximum noise output is 21.5dB(A). We've had a close look at the BeQuiet Dark Rock Pro 3 let's get to some testing.