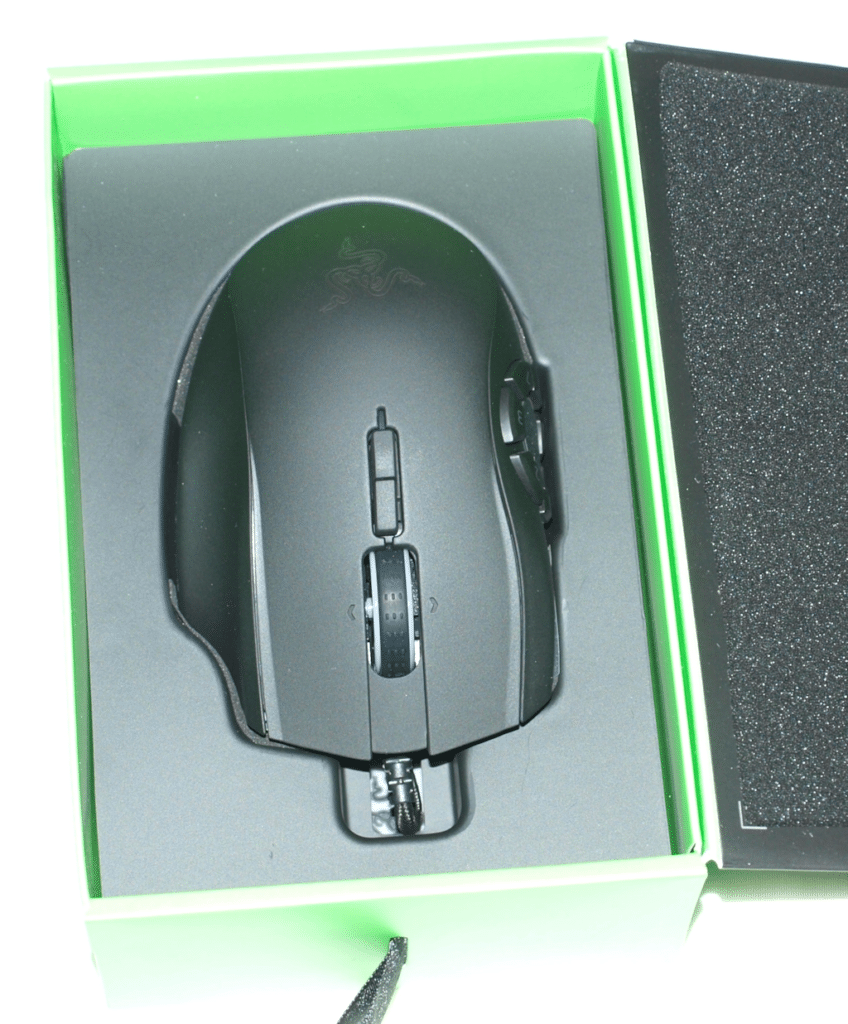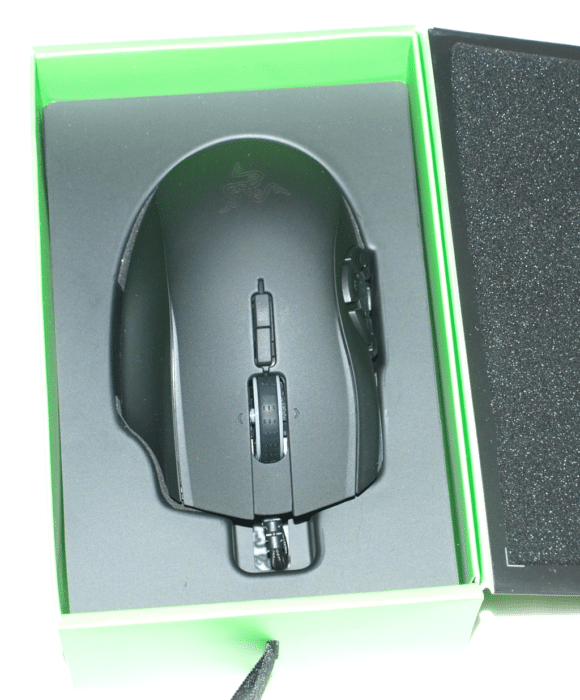 Packaged a little differently than recent Razer offerings, after breaking the plastic seal on the side you will find the Naga on a plastic vacuum-formed sheet with no shiny plastic bubble on top. We were a bit shocked at the change, but unless stocks get old and the foam on top degrades, we don't see any problem with the packaging.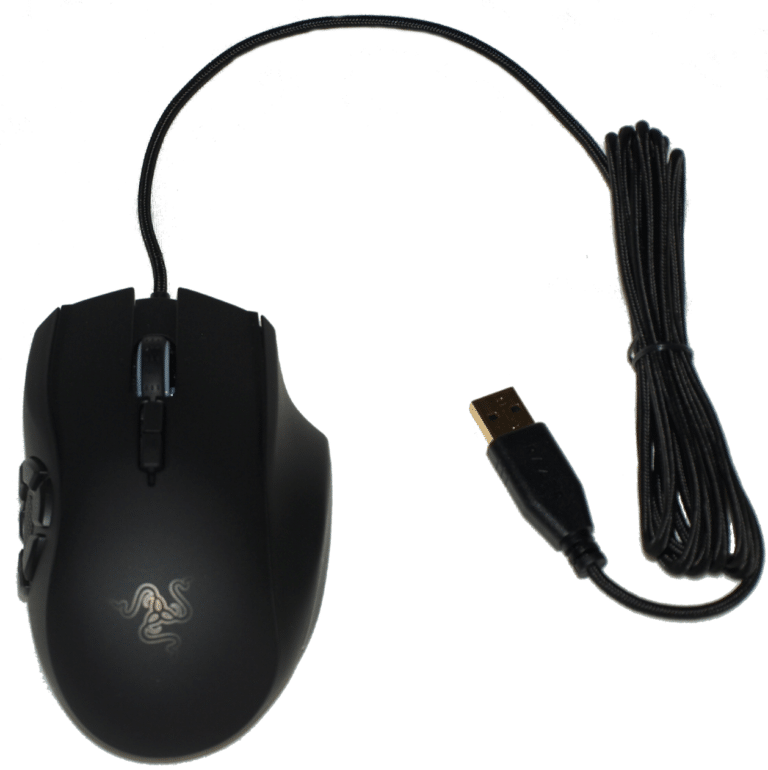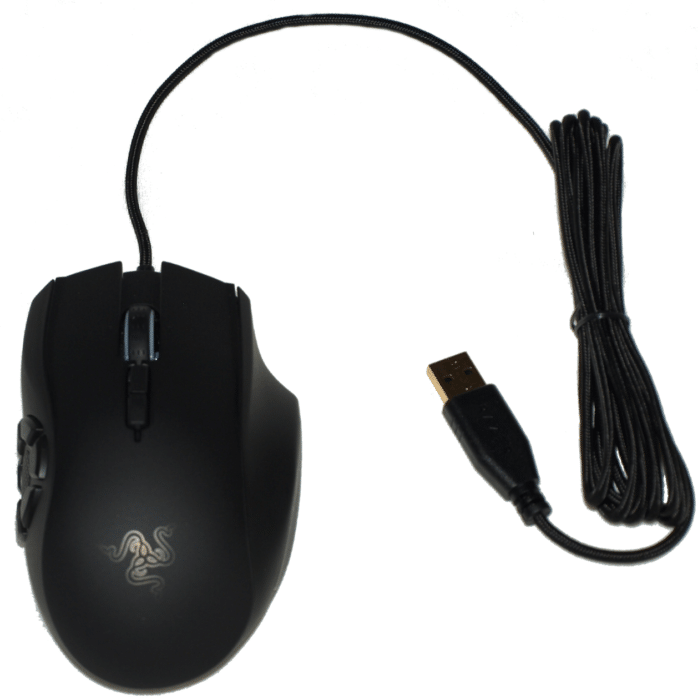 Seen from above, the Razer Naga Hex V2 shows many of the common Razer traits; the braided cord, gold-plated connector, matte black finish and Razer Logo. The addition of Chroma to the Naga Hex V2 really isn't a big surprise, as virtually everything Razer makes has gone Chroma, almost to the point that we would appreciate lower cost, non-Chroma versions.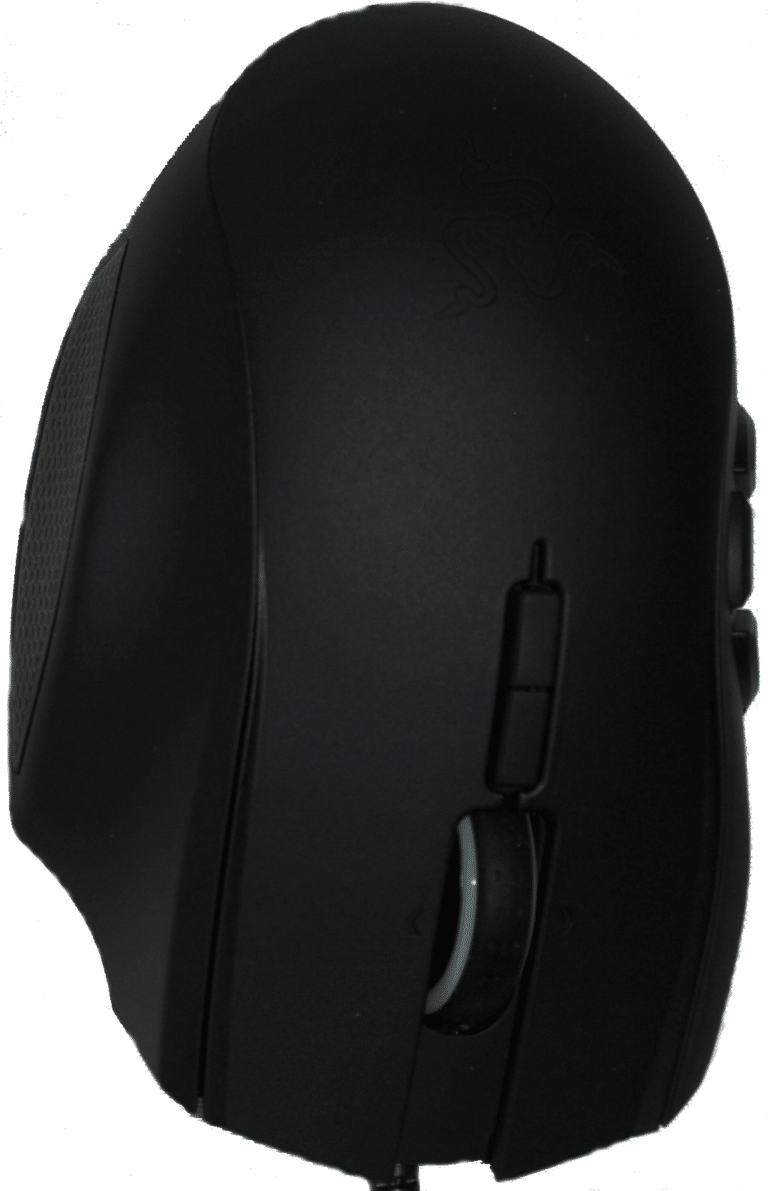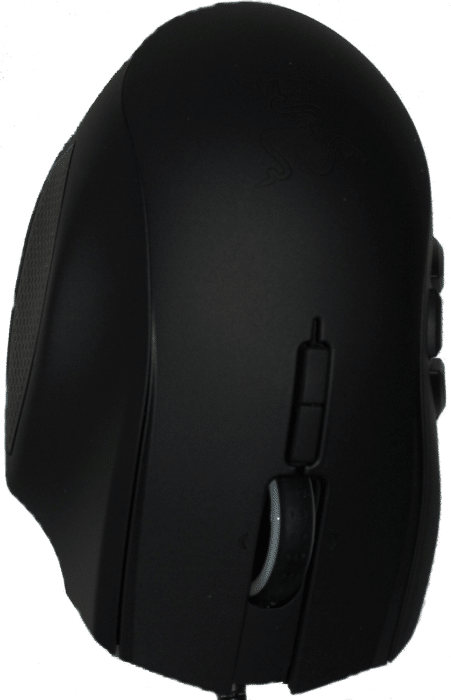 Shown from the top you get a good look at the clickable scroll wheel and the DPI up and down buttons, as well as the matte black finish.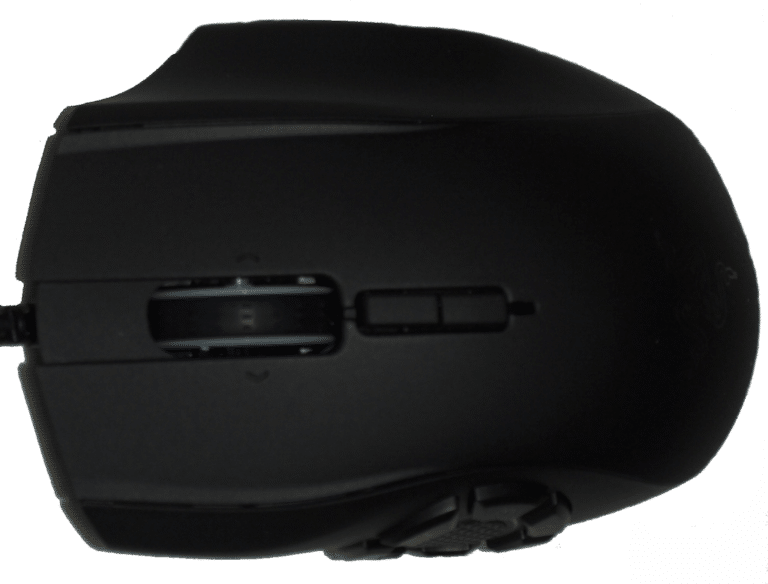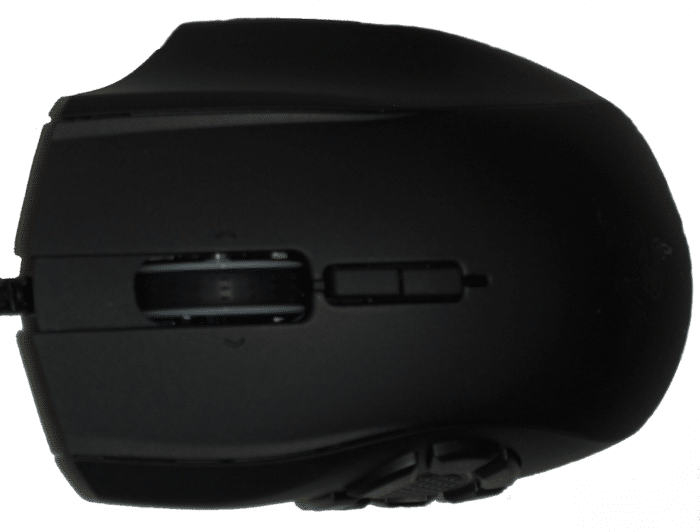 We particularly like the finger rest on the top of this photo, as we've always wondered what the point of Teflon feet were if the mouse had you dragging a finger across the mouse pad. The overall shape of the Naga Hex V2 is very ergonomic.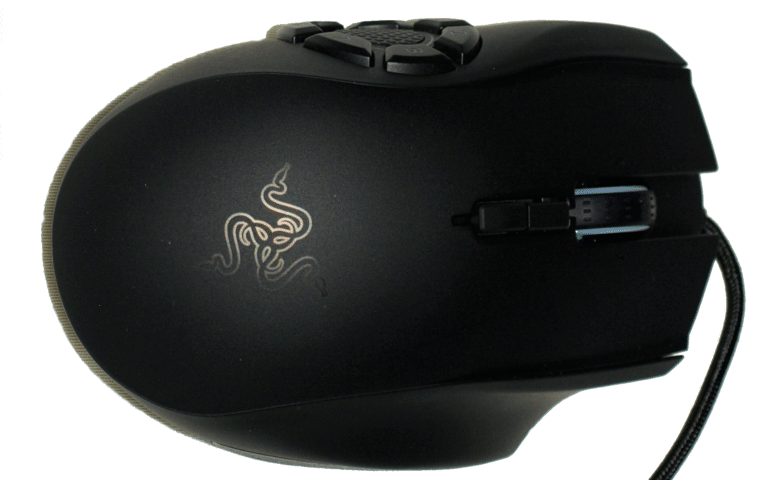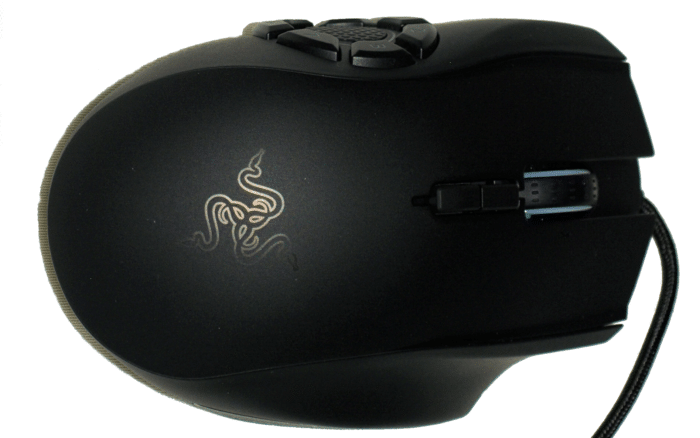 With the seven buttons laying right under your thumb, we found the design to be much better than previous MMORPG versions of the Naga. The round button pad falls directly under your thumb, and seven buttons is a little bit of a learning curve, but the 10 button phone pad design was just overwhelming. With the seven buttons we are able to cycle through the buttons much easier, but learning the exact position and function of each button presented a challenge. We would imagine with continued use the Naga Hex V2 enthusiasts and professionals would quickly master the buttons and their related abilities.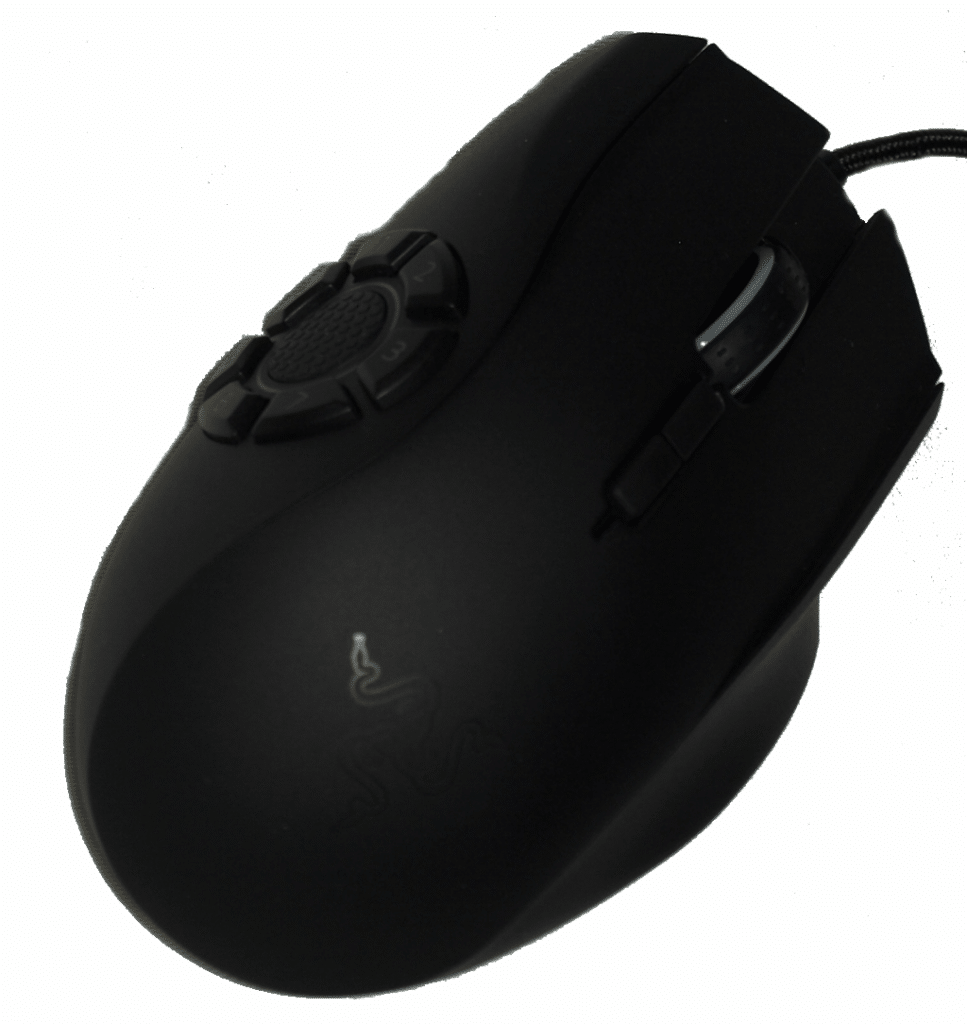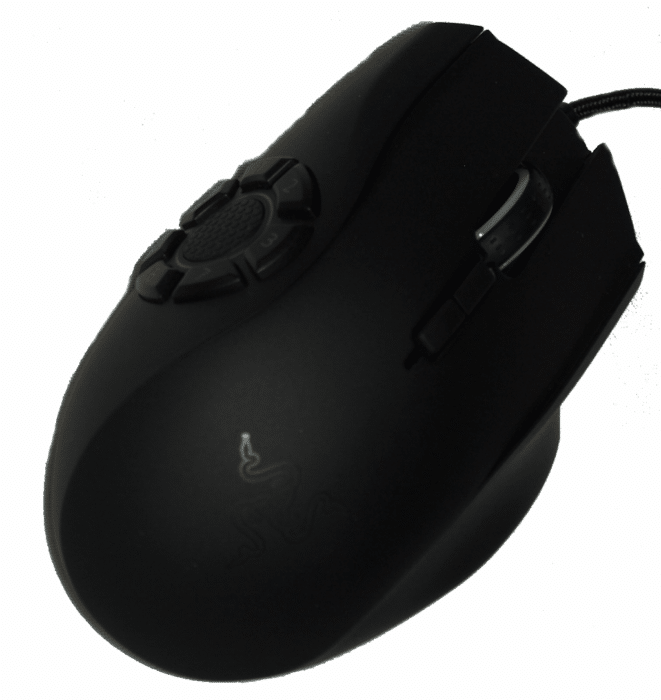 Tilted at a good angle, you get the feel for the seven number pad, but the outer shell doesn't give away the Chroma aspect or the 16000 DPI 5G Laser Sensor. Currently the most precise sensor on the market, you won't find a better sensor or more precise mouse.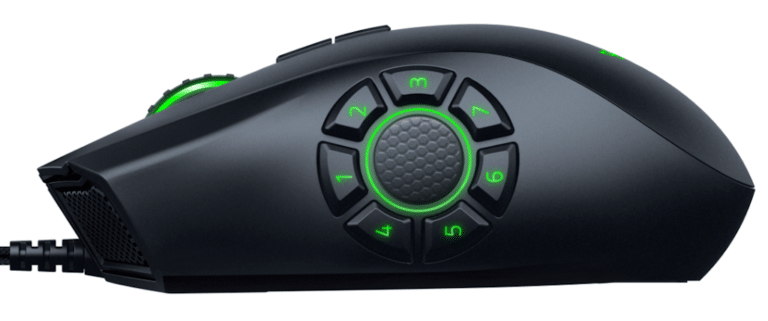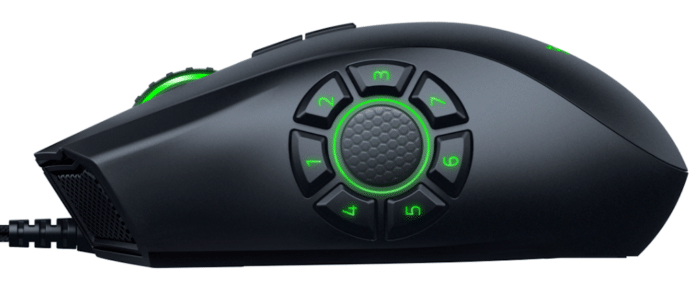 Shown with the traditional "Razer Green", the Naga Hex V2 is capable of presenting 16.8 Million colors through Razer Synapse, and you can also chose from four different lighting patterns; Spectrum Cycling, Breathing, Static and Reactive.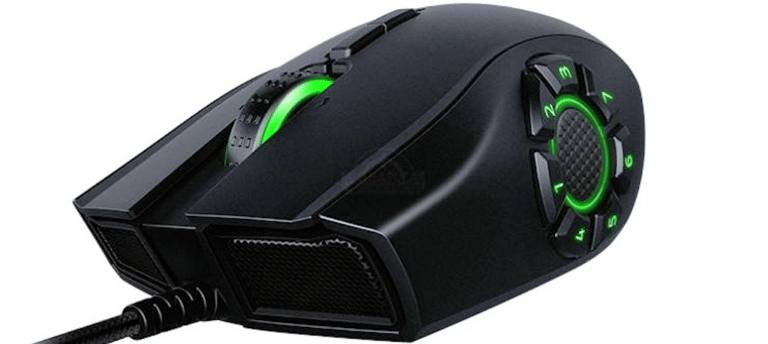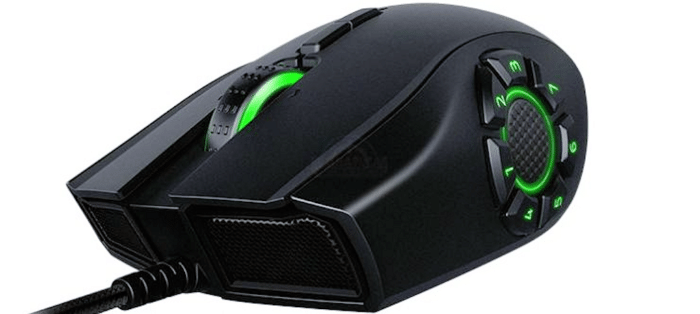 Sleek and ergonomic, the Razer Naga Hex V2 has only one flaw we can harp on. The thumb wheel is designed to have the thumb clenched in the center and there may be some fatigue factor involved there.