Mem-Chanical Marketing Info
In this case there's really no way to properly describe "Mem-chanical" without resorting to Cooler Master generated marketing info and in this section the information provided in the diagrams is sourced from Cooler Master with our commentary parsing the images.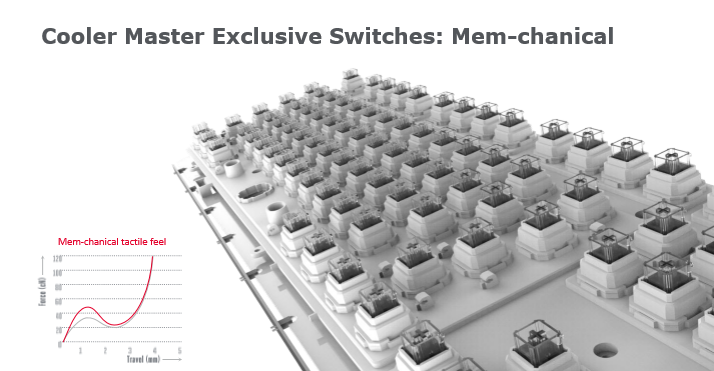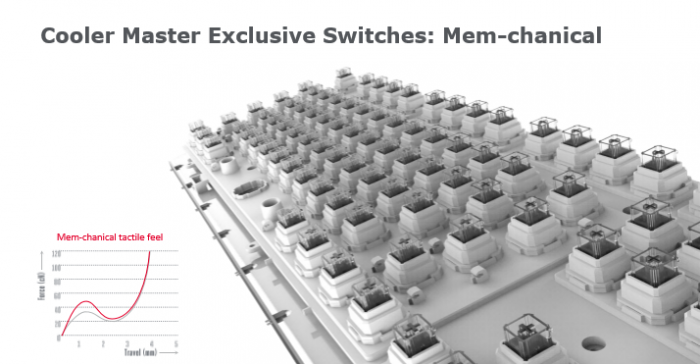 Now as far as the Mem-chanical name what we are discerning is that this is a membrane keyboard that provides about the same tactile response as mechanical keyboards; When depressed you get a nice tactile response as well as a muted click sound letting you know the key has been activated. We might mention the key travel to actuation is a little longer than we like to see which might slow down the keyboards response.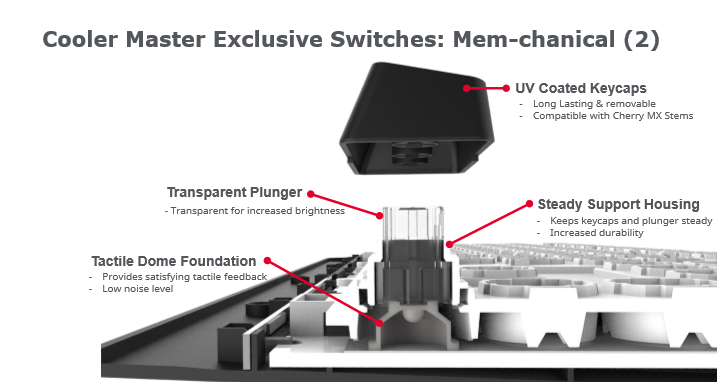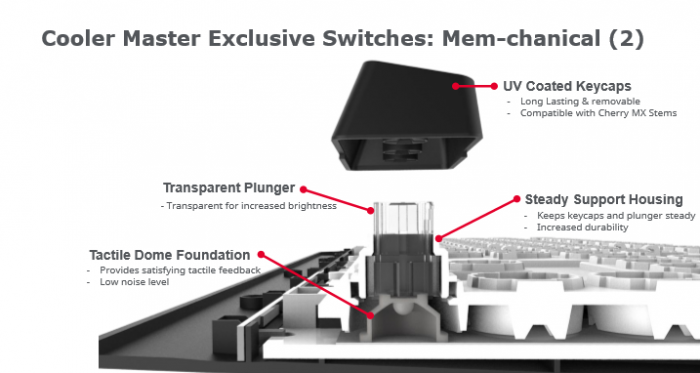 Breaking down to one key the UV coated key cap is UV coated and Cherry MX key cap compatible. The key cap sits on a transparent plunger that has a Steady Support Housing for increased durability / life cycle. The housing also helps to prevent key sway and sits on top the tactile Dome Foundation that gives the tactile response and muted click.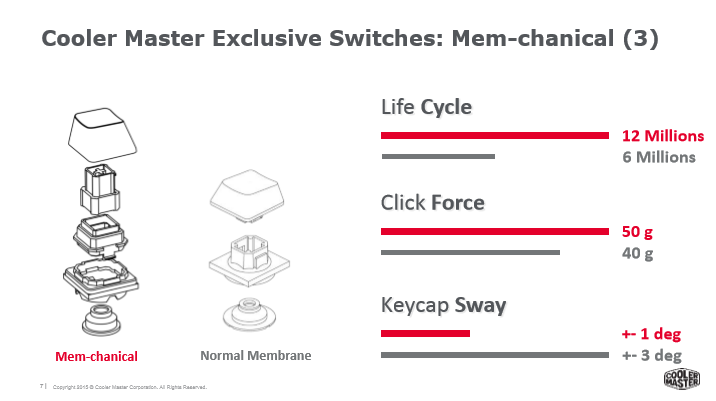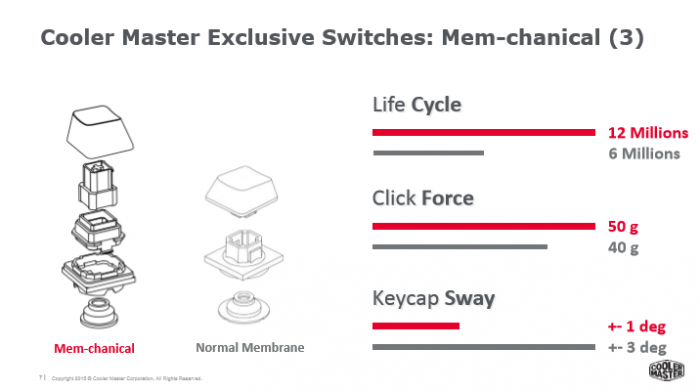 We checked with Cooler Master and the projected lifespan of the keys are 12 million actuation's with a 50 g force and ± 1 degree sway. Compared to a normal membrane key the Mem-chanical looks like something Nasa would design.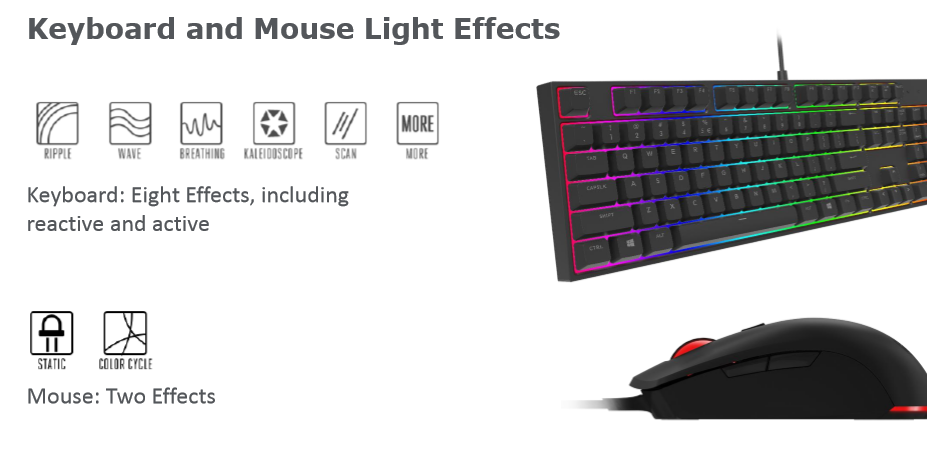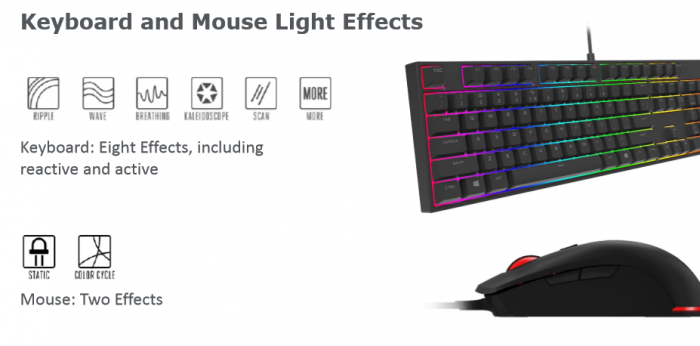 Lets take pyrotechnics (lighting effects) the keyboard features Ripple, Wave, Breathing, Kaleidoscope and Scan with a mysterious more which we suspect is reactive and is much the same suite as offered on Razers RGB keyboards. The mouse having less lighting zones has Static and Color Cycle and with the rear of the mouse pushing out the preferred color makes for an attractive display.