CMStorm Sentinel III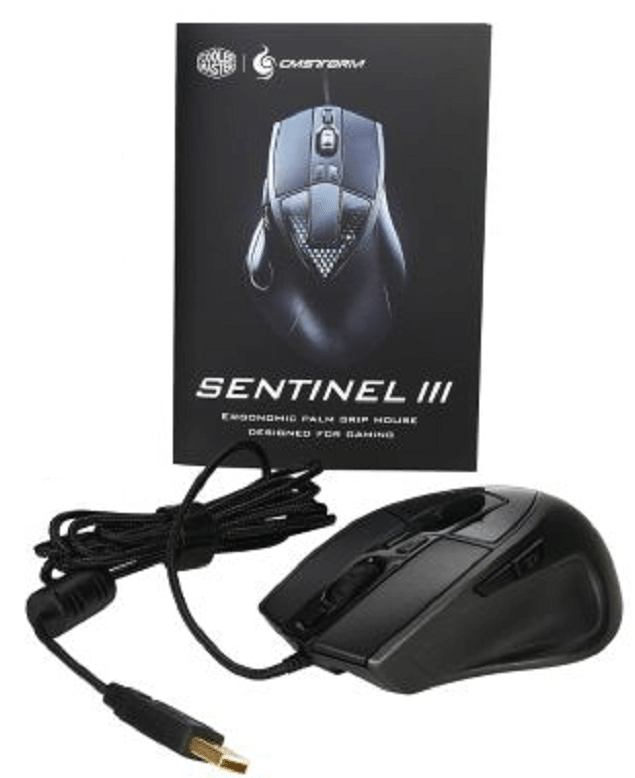 The Cooler Master Sentinel III Ergonomic Palm Grip Mouse is designed for FPS gaming, and comes in at a bargain price of $59.99. A bargain price doesn't mean that Cooler Master skimped on features, and let us tell you, this is one feature-packed mouse! The Sentinel in one form or another has been around for years, and the original Sentinel is still on our lab bench 6 or 7 years later, and still one of our go-to mice for comfort and long session gaming.
Featuring true RGB 16.8 million colors in two color zones with a palm grip design, Cooler Master packed features on the Sentinel III that you expect to find on top-end, uber-expensive mice.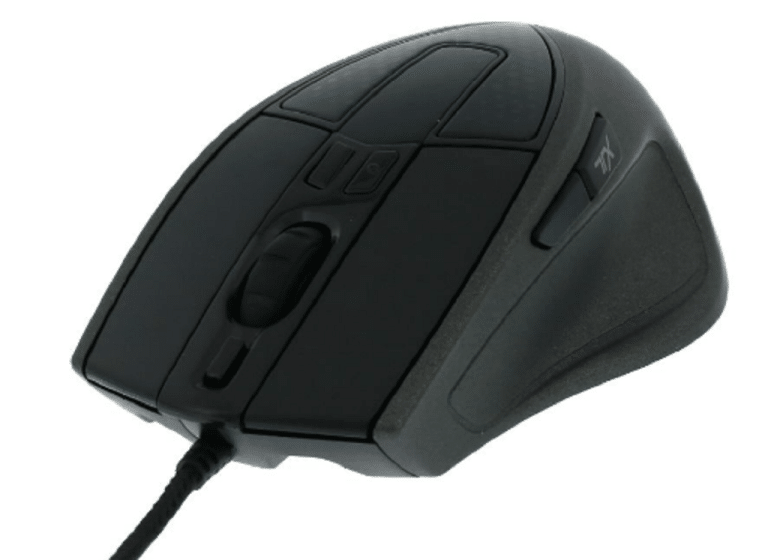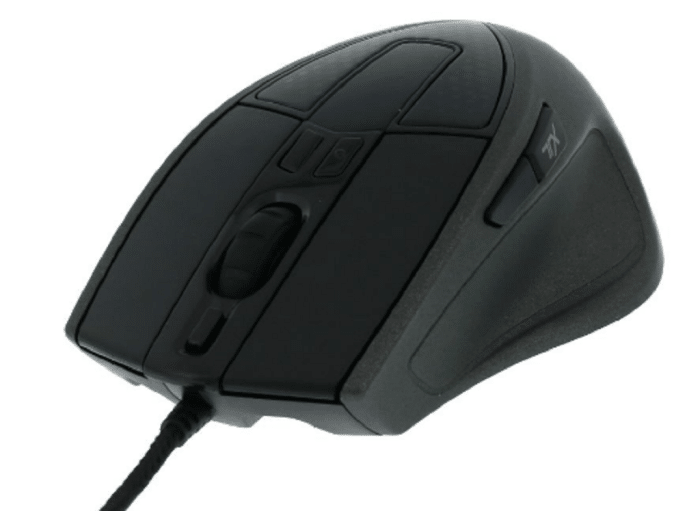 The exterior of the mouse just extrudes comfort and has a thumb rest on the right side that places your thumb directly under the side button, where all you do is rock your thumb to activate the buttons, with no searching for buttons hassle. The Avago S3988 Optical Sensor is capable of up to 6400 DPI with four step increments, and is adjustable by DPI up and down buttons on top the Sentinel III.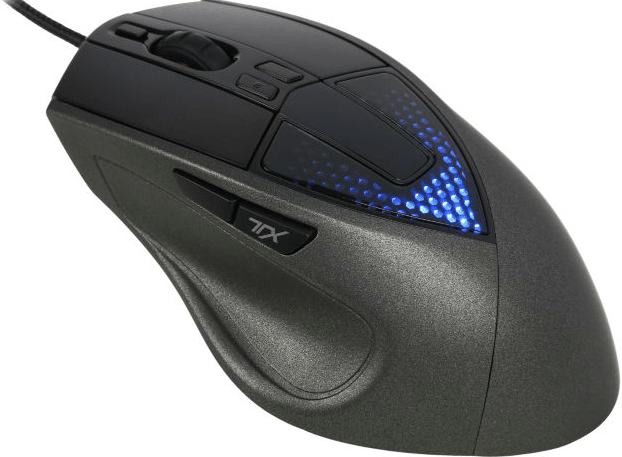 The switches on the Sentinel III are manufactured by OMRON micro, and there are a total of 8 buttons on the Sentinel III. Notice the TX key; the Storm Tactix key allows you to switch profiles on the CM Storm Sentinel III with a single click, increasing your 8 button count to 15 with a single click.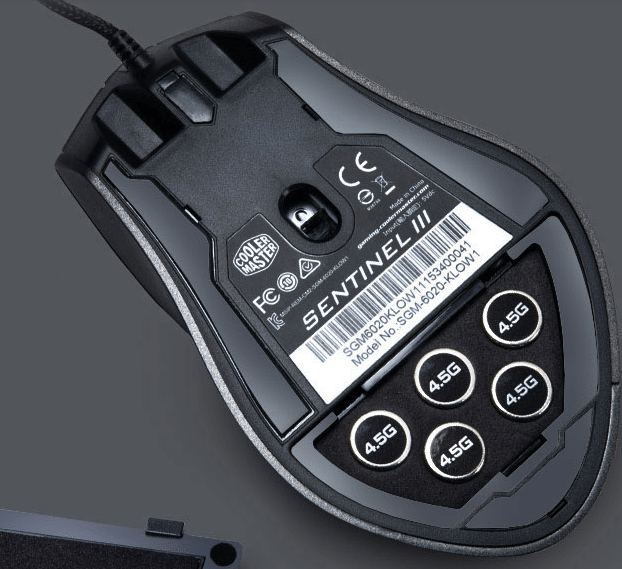 While the adjustable weight system is not a feature you see much anymore, it's one that earns points with us. This adjustable weight system allows you to strip out or add 4.5G at a time, up to 22.5G, letting you adjust the weight of the Sentinel III to your own preference. We like a nice, hefty mouse thats got some weight to it, but not so much to wear you out in marathon gaming, and the adjustable weight system lets you decide whats right.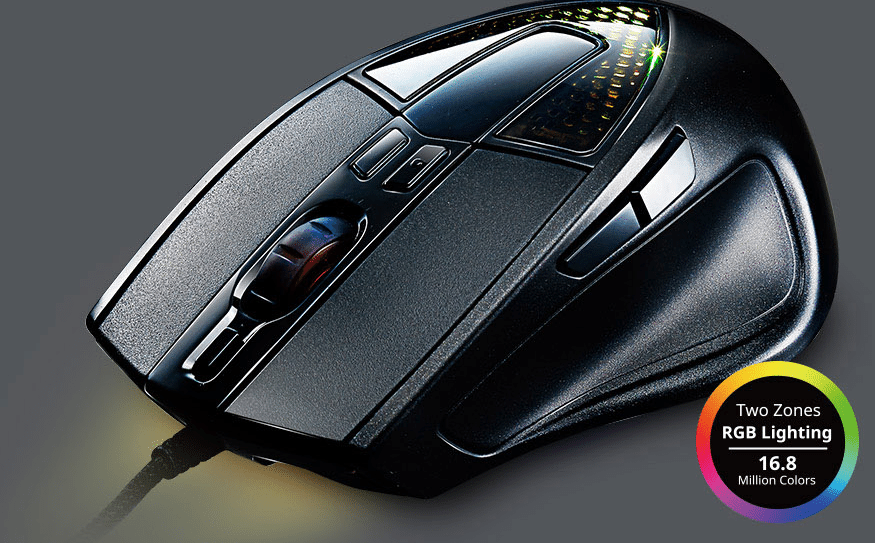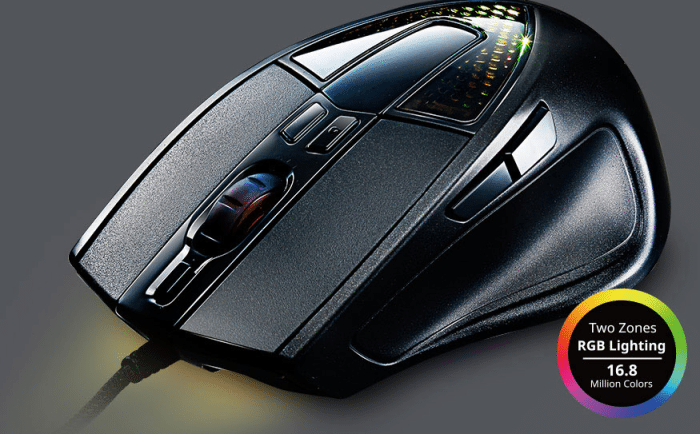 We mentioned RGB 16.8 million colors earlier and the two zones that light are the front by the USB Cable and the top so you can customize what color your Sentinel III glows to coordinate with your favorite gaming pajamas if you like.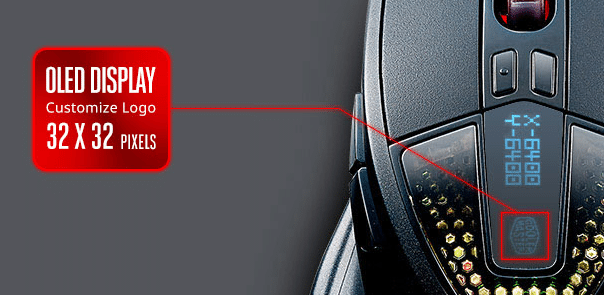 Now our favorite feature on the Sentinel III is the OLED screen that can be customized to any logo you want, and the DPI display. The DPI display lets you physically see what DPI you are using and take all the guesswork out. Far to many times you find yourself wondering what DPI you have set and have to pause the game to reconfigure. The Sentinel III is configured to eliminate all that hassle and you can change DPI on the fly with dedicated buttons, and confirm your DPI by glancing at the display.and clicking the dedicated DPI up and down. Scanning for enemies on a huge screen? Click to 6400 DPI, knowing your next click takes you to the Headshot DPI. Now, tell us how COOLER MASTER can pack all this tech on a Sentinel III (and there's more tech) for a bargain basement price of $59.99 while we see people paying $139.95 for a 10K DPI mouse with 1/4 of the features of the COOLER MASTER Sentinel III?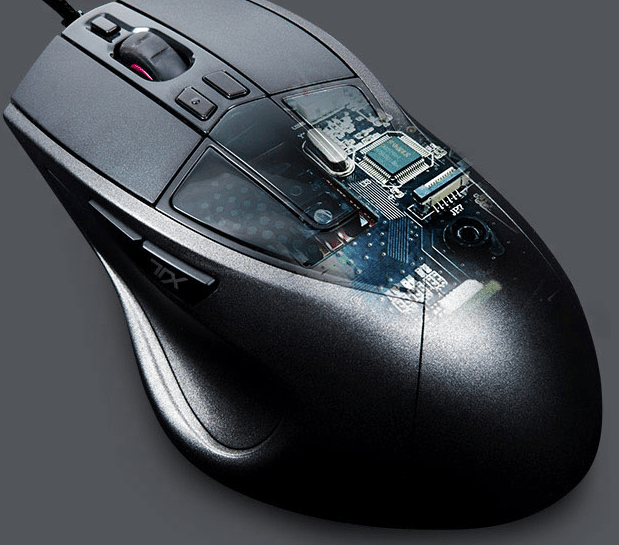 The Sentinel III is what we prefer to call a smart mouse, and incorporates a 32-bit ARM processor and 512K of on-board memory so your profiles and preferences are carried on the mouse, allowing you to take them with you anywhere you are gaming and not be tied to a specific machine.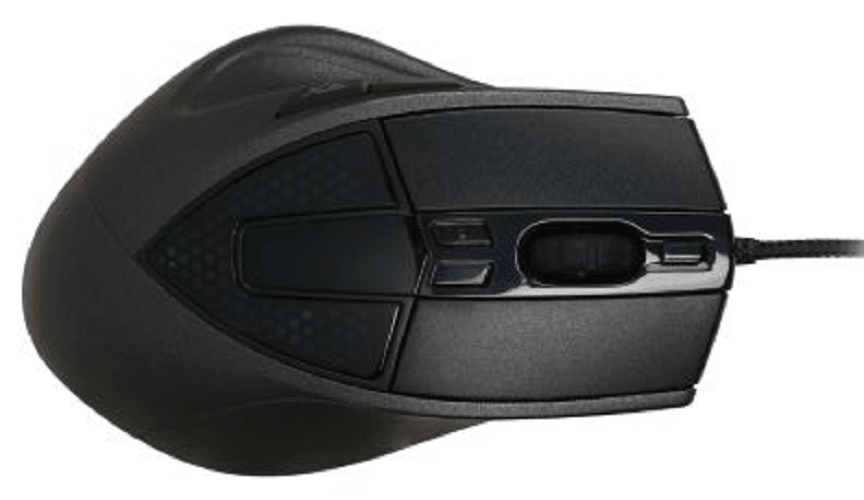 The ergonomic shape of the Sentinel III is probably one of the best layouts we've seen to date. The Sentinel III is built like your hand is a feature of the mouse, and the flaring skirts help to keep your hand positioned correctly and comfortably. We would be hard pressed to think of any features we want that the Sentinel III doesn't offer. We did fail at finding the "fetch me a cold drink button", so at times the Sentinel III forced us to leave its embracing touch to search out a beverage, but hey, we are sure in the backs of Cooler Master's mind is how can we out do the Sentinel III.
Specs Table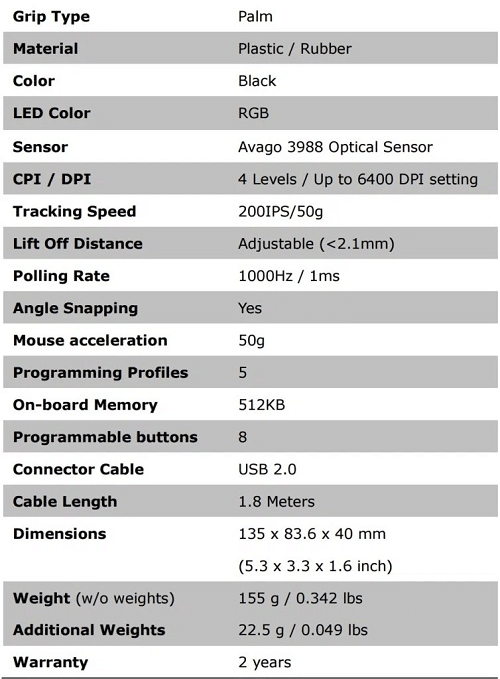 COOLER MASTER Sentinel III Conclusion
We've eagerly awaited the release of the Sentinel III, and Cooler Master delivered a bigger, better, badder Sentinel III than we ever expected. They stayed true to

form and feature and left the DPI display we love, the OLED logo that can be customized, the 32-bit ARM processor, the 512K memory, and the complete mouse package the Sentinel III represents.
Not only did Cooler Master deliver on the Sentinel III, they did it at a price their competition should become acutely aware of. If we had to reach in our wallet right now and buy a gaming mouse, it would be the Sentinel III. The 400, 1200, 4000 and 6400 DPI settings are plenty for us, as we have no real need for forward looking 12K DPI sensors that drive the cost up, adding little functionality except to raise the price.
The Sentinel I has had a spot on the test bench for 6 or 7 years, and the Sentinel III will be right there beside it. And since the profiles are saved in the on-board 512K memory, we can pocket it and trek home and not worry about setting up our profiles again because they are carried on the mouse itself.
Don't just listen to us, go get a Sentinel III and if it's not everything you need in a mouse and comfortable to boot, just let us know and we'll be glad to give it a home that appreciates it.
Just a short note: The Sentinel III is worthy of Gold but to achieve that completely it would need to be wired and wireless, and we realize that Cooler Master can't

do that at the price point they put the Sentinel III at. To that end we additionally award the Best Bang For The Buck Award for the technological marvel that the Sentinel III is at it's $59.99 price point.