Testing
Testing we turn off any internet connection and reboot the machine to ensure Windows 10 pesky updates don't skew numbers. Once rebooted we disable the internet open the task manager and wait about 10 minutes for any background tasks to finish. Once the CPU usage is at or below 1% we proceed with our tests. Each test is ran three times, we then average the three tests and report that score here. Should we run into any anomalous tests we toss the abortion test and run the test again.
OVERCLOCKING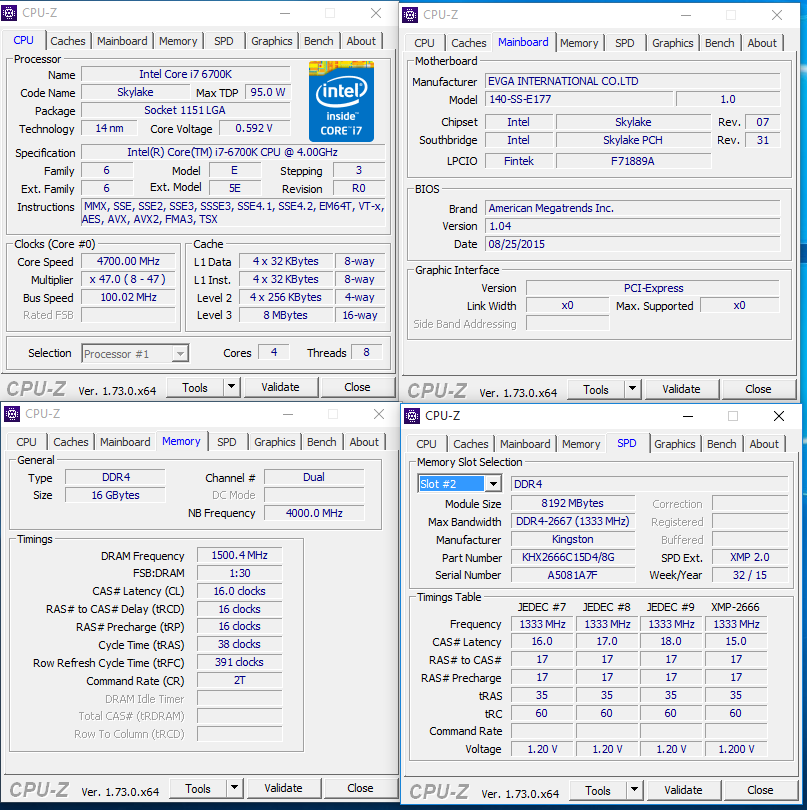 Here's our CPU-Z system shot showing the Overclocked i7 6700k on the EVGA Z170 FTW. Overclocking is no worries, the Z170 FTW is right at home when asked to pull the hard OC's.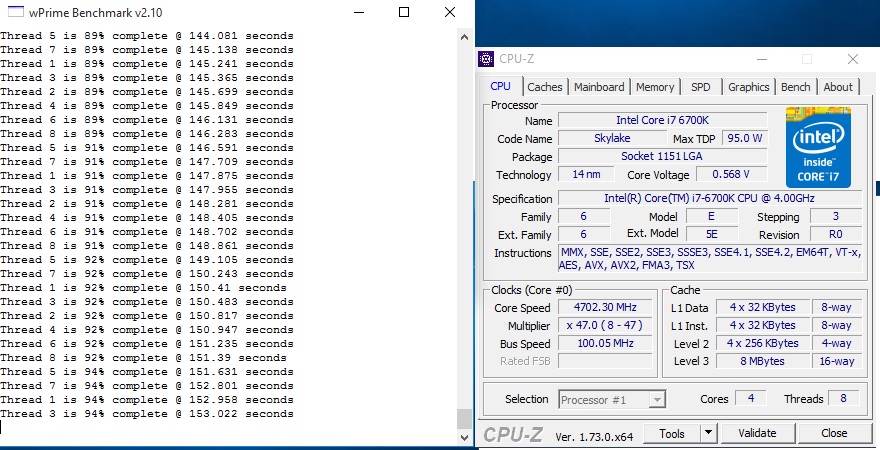 Here using wPrime we see the OC is stable. The Z170 FTW is ready to go higher but for the life of our CPU this will be as high as we push it.
MEMORY OVERCLOCKING
We are using Kingston HyperX Fury 2666MHz at 16-16-16-38 and we wanted to go for the maximum productive overclock on the Z170 FTW to see how it handles memory.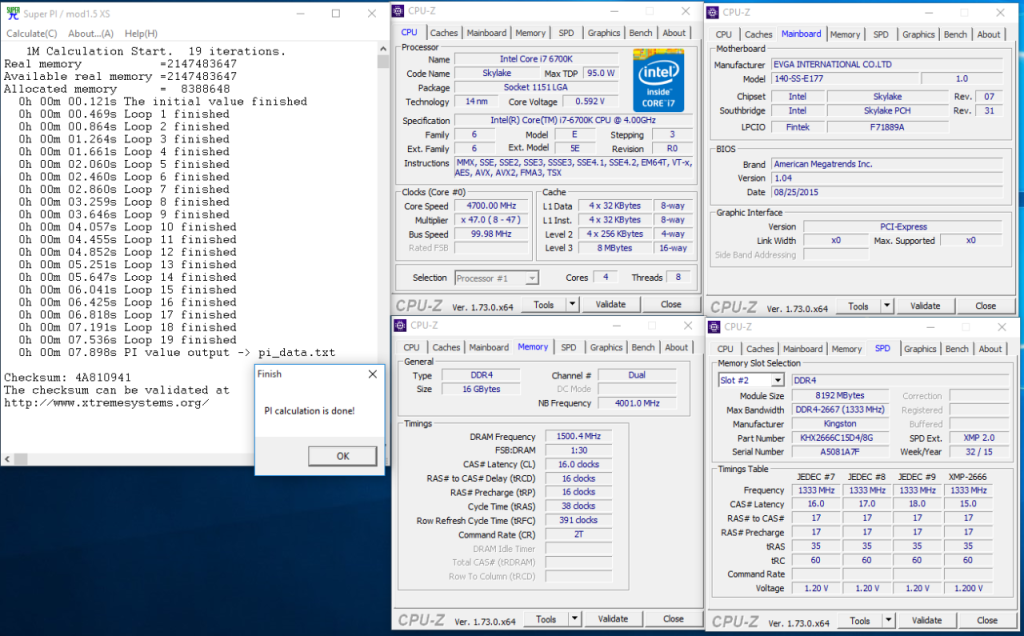 We easily OCed the Ram to 3000Mhz. The Z170 FTW is a finely build piece of tech, allowing our Kingston RAM to do exactly what we asked it to with zero hiccups.
TEMPERATURES 
For Thermal readings we run a series of benchmarks designed for load and to specifically create heat. We get the expected temperatures with an OC of this level. These temperatures are the limit of what we are willing to push our CPU to.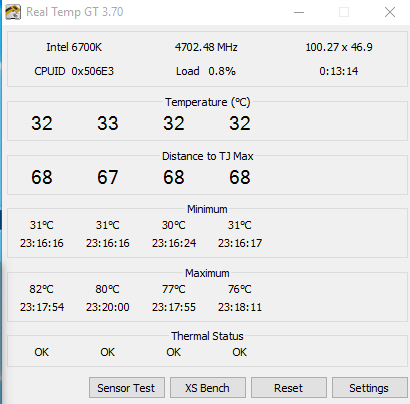 We were running a EKWB EK-Kit L360 which is a beginners triple radiator kit with a 3/8″ bore hose and a pump that pushes 400L an hour, it's a pretty effective cooling system and Skylake pushed the Triple Radiator to its limit.  Keep in mind you aren't going to hit 4.8 with a $40 dollar air cooler.