EVGA Z170 FTW – Closer look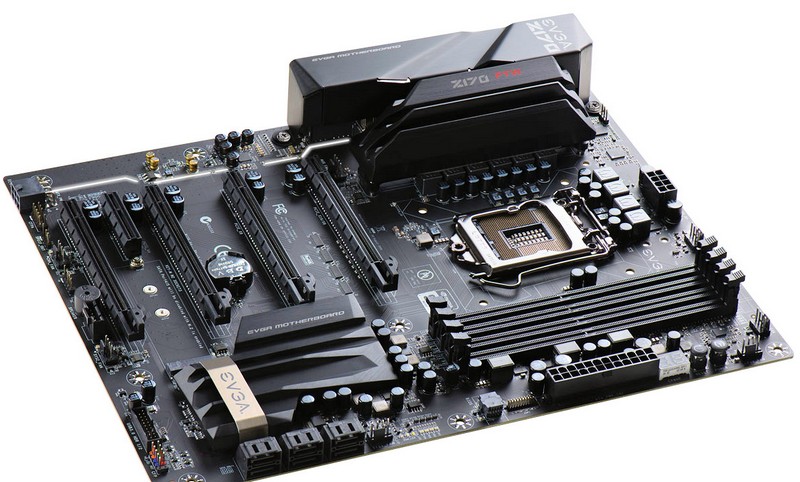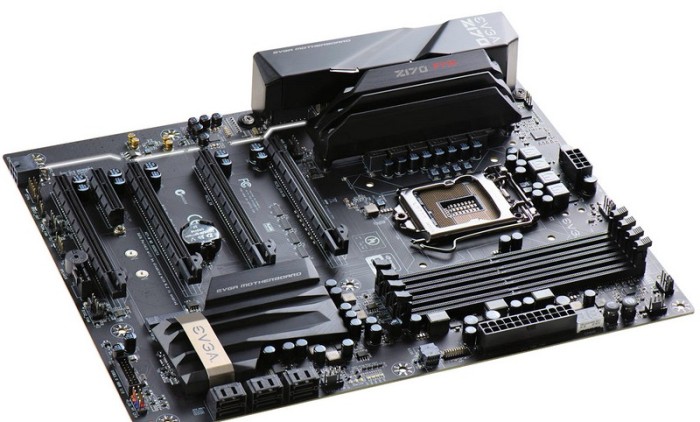 The Z170 FTW will appeal to those looking for a nice clean look and aren't too focused on all the eye candy. EVGA has used a 6 Layer PCB for the Z170 FTW which offers improved stability for overclocking or while under heavy load.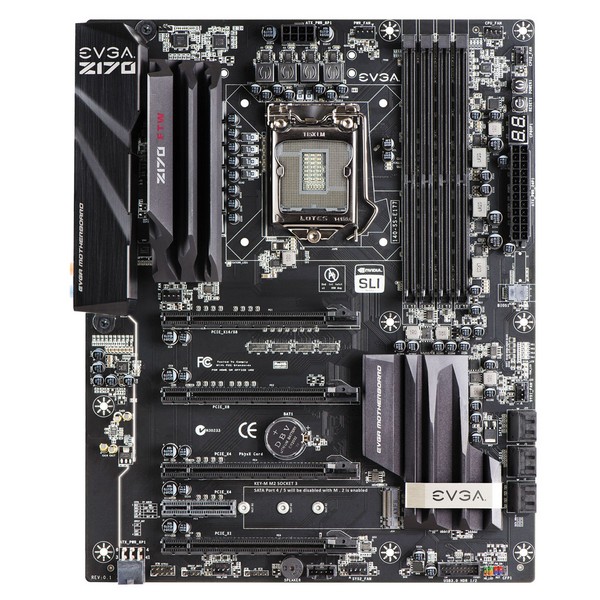 Looking around we count seven PWN/DC fan headers ready to power all of your cooling needs. CPU phases get a nice bulky heatsink, iGP phases are left open aired.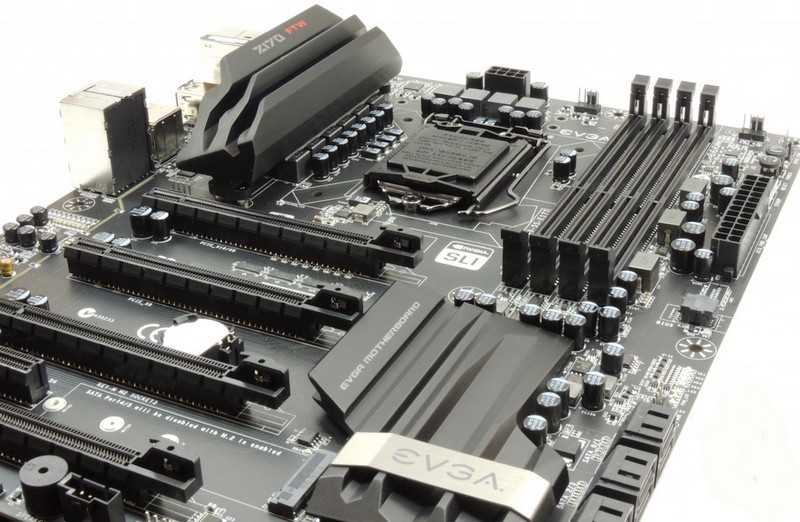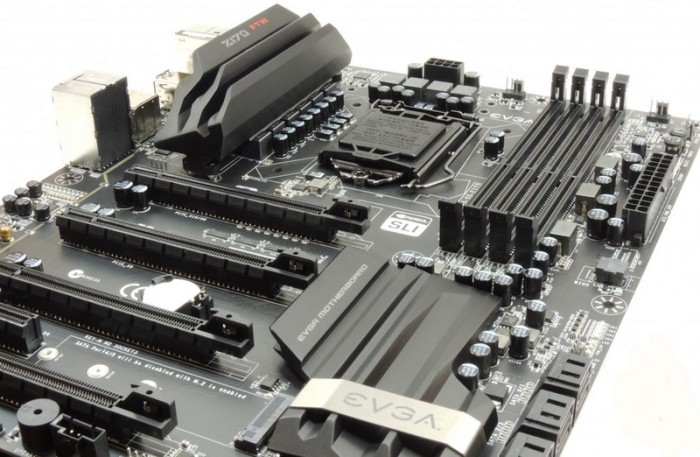 Under that large VRM heatsink we get 5 phase PWM that does a great job of providing clean power to the CPU. Even though it's bulky the heatsink shouldn't interfere with you choice of cooling.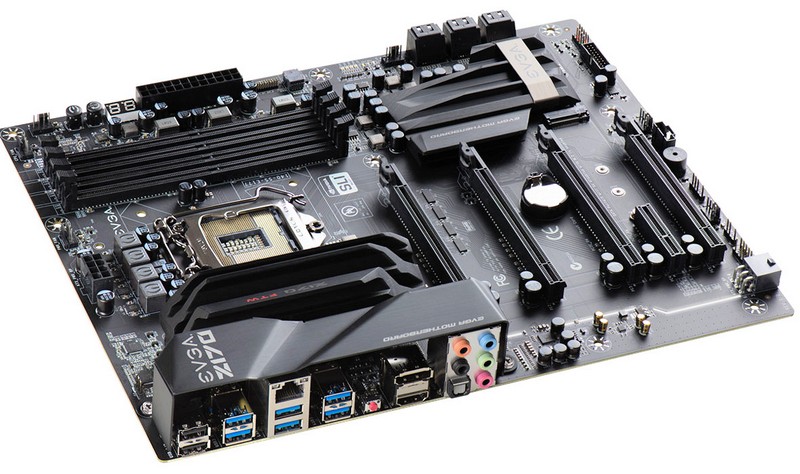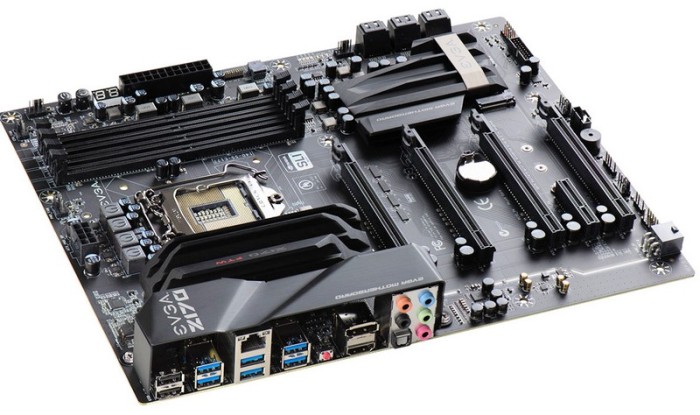 The Removable I/O shield is a perfect match aesthetically, and adds a bit of protection while building, also keeps lights from reflecting off the I/O panel.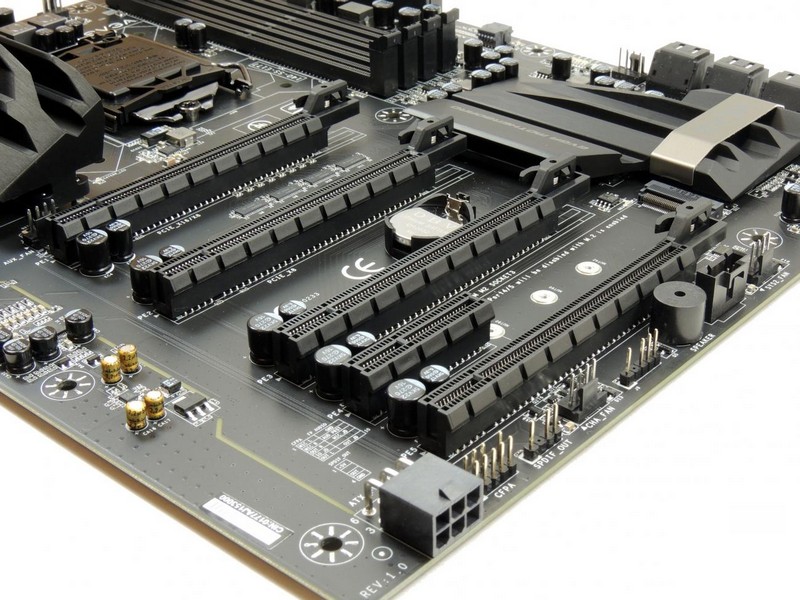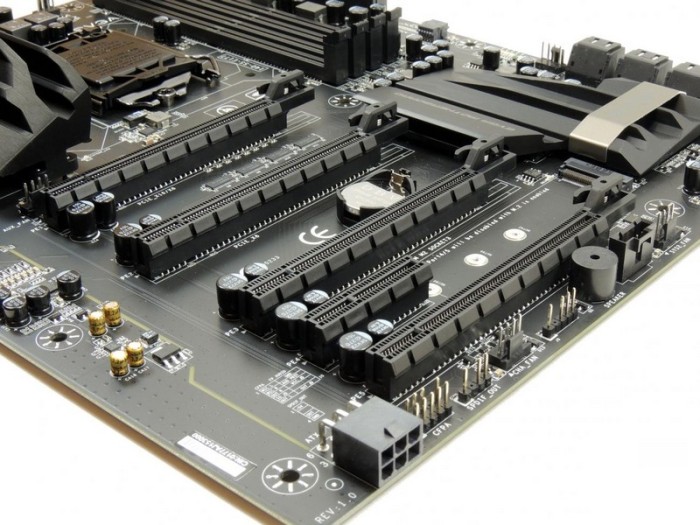 With native support for Xfire, SLI and PhysX the Z170 FTW is geared toward gaming. The primary and secondary PCIe slots closest to the CPU use the 16x lanes provided by the CPU itself so the first two slots are limited to 16x 0x or 8x 8x and this is designed into the Z170 chipset and as Intels Mainstream platform that's the norm for Z170 boards unless you snag one of the rare boards with the PLX Chip.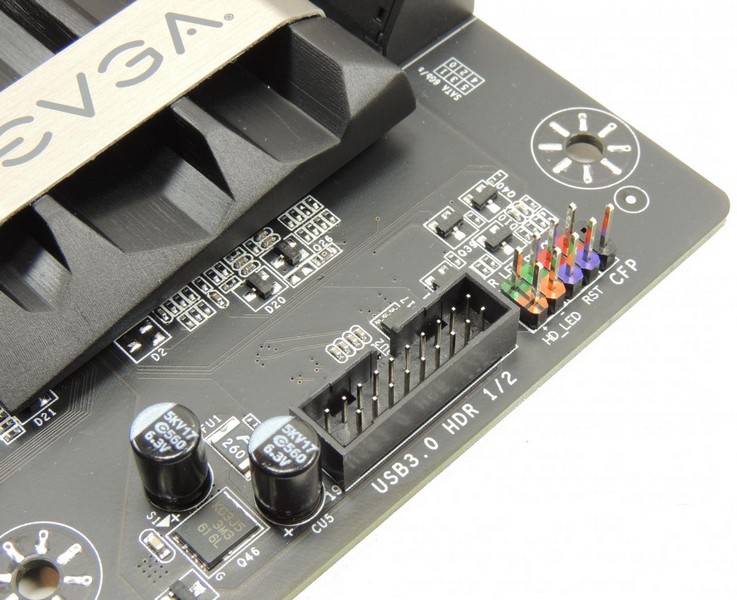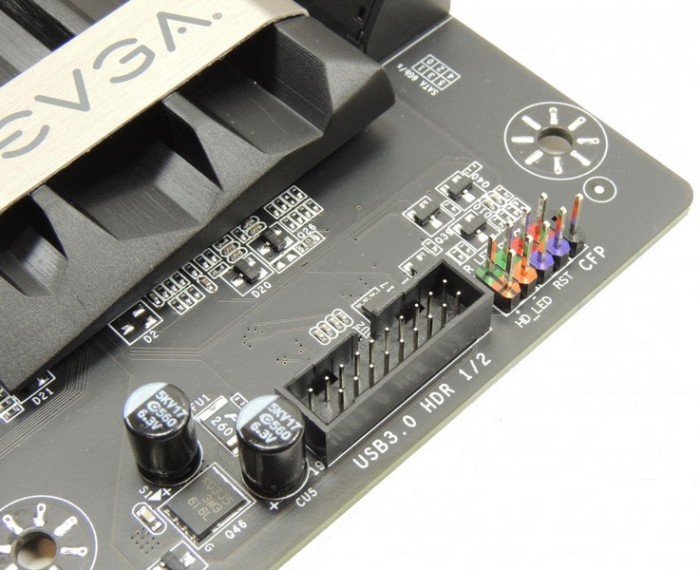 Here we see the USB 3.0 header and color coded case headers. The Z170 FTW does not include USB 3.1 which may be a deal breaker for some, After all this is the latest generation of tech hungry consumers, some who just won't settle for a last gen device that doesn't include full last gen feature support.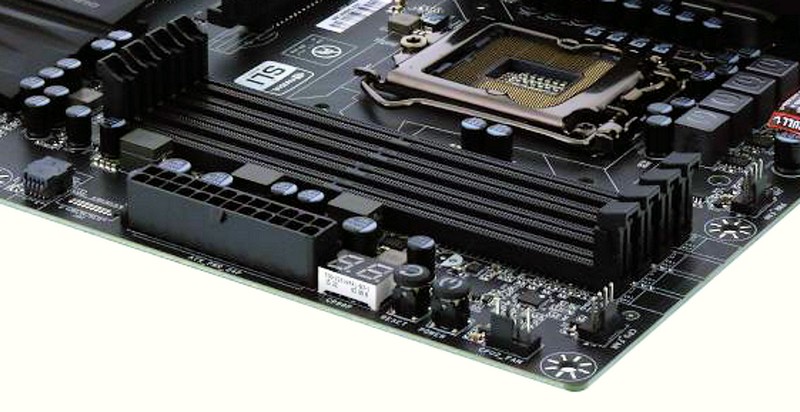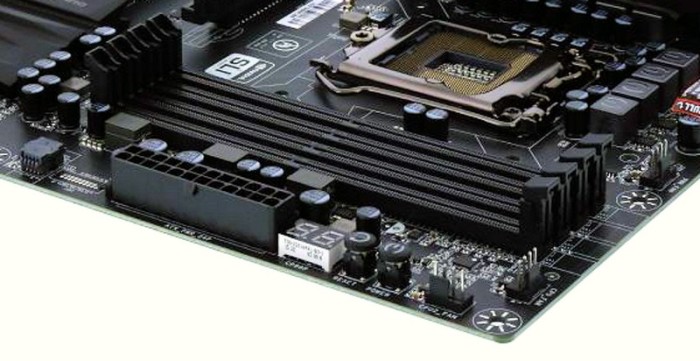 Supporting up to 64GB of RAM the Z170 FTW has you covered ready to hit some high level OC.

The IO Panel features 6x USB 3.0 ports, 2x USB 2.0, 1x NIC, HDMI, DisplayPort, 7.1 audio outputs with TOSLINK, and a clear CMOS button. An integrated Intel NIC ensures great connectivity.


The Z170 PCH allows for 6 SATA6GB/s ports and EVGA has provided them all, if the M.2 jack is not utilized that is.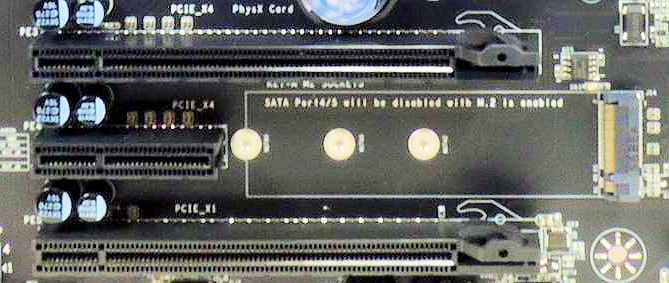 Here's the M.2 jack supporting full size storage and Wi-Fi.  The M.2 slot is a 4x PCI-E. If you populate the M.2 jack the Z170 FTW will disable SATA ports 4 and 5 due to lane distribution. This is inherent to Z170 Chipset and not a choice EVGA or other manufactures make personally.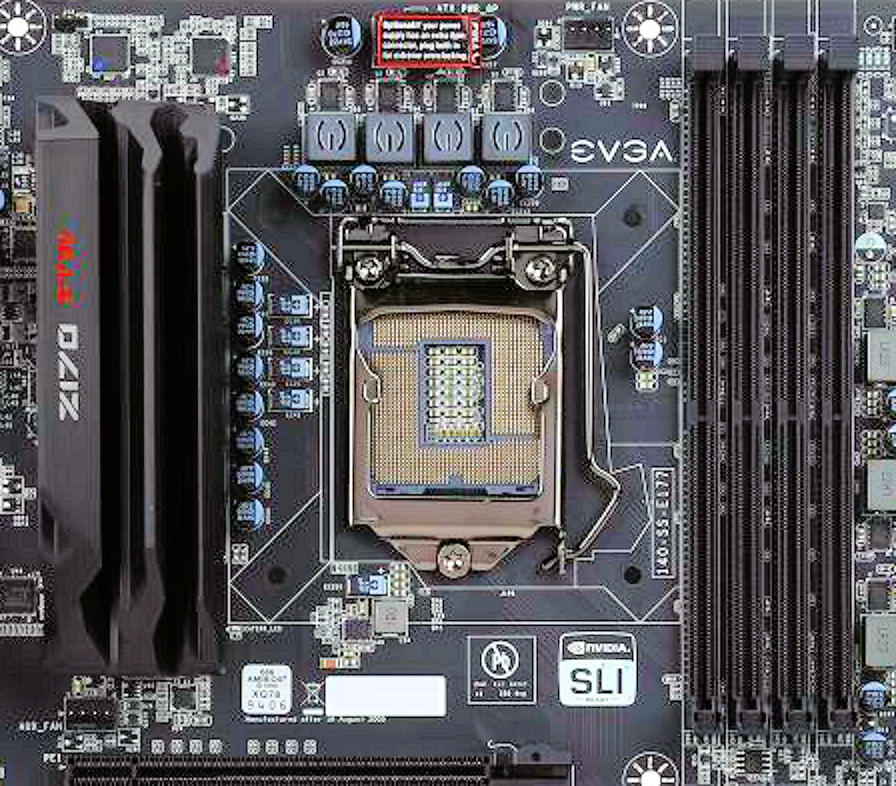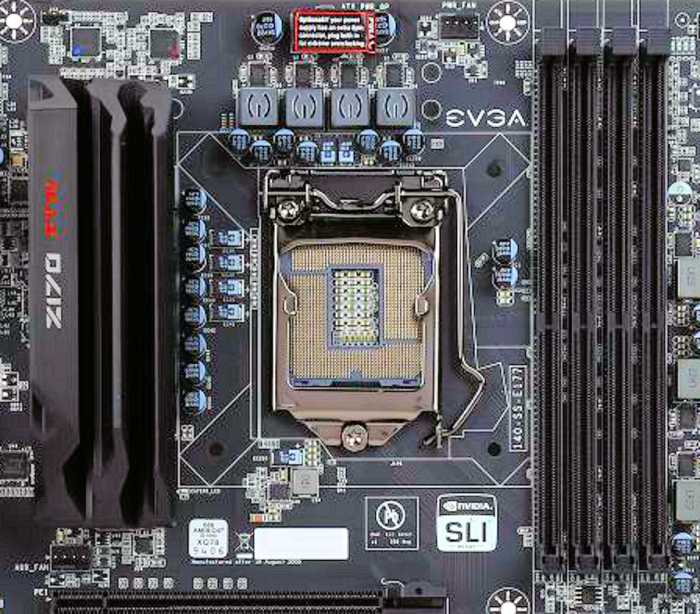 Today's hardware uses low voltages and currents which are easily interrupted by corrosion or tarnish at the contact points. This is why EVGA has chosen 150% gold content for the CPU socket. Gold is a highly efficient conductor that can carry these tiny currents and remain free of corrosion.


The ever loved EVGA POST code display is present and doubles as a real time CPU temperature display. Next to that we get on board power and reset buttons, full control from a hardware level.

At this angle we see the PCI-E 6 pin supplemental power in, just in case you need a little extra juice for your GPU monsters of choice. The integrated speaker can be disabled in the BIOS if that's your preference.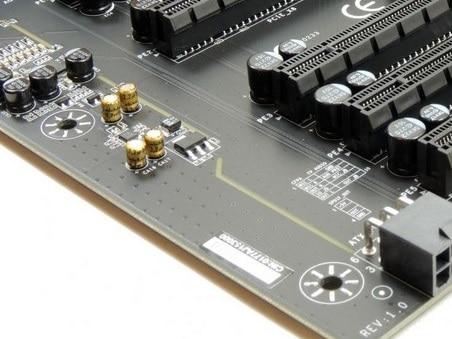 EVGA went with 8 channel HD audio on the Z170 FTW. The audio components are on a physically separated portion on the PCB to ensure high quality sound.