Sound Blaster E5 appearance
The Creative Sound Blaster E5 is an amazing looking unit on the exterior; the front side is furnished in black brushed aluminum. The brushed casing is done with two distinct black finishes, with the middle piece in a satin black, with the Sound Blaster logo laser-etched into it.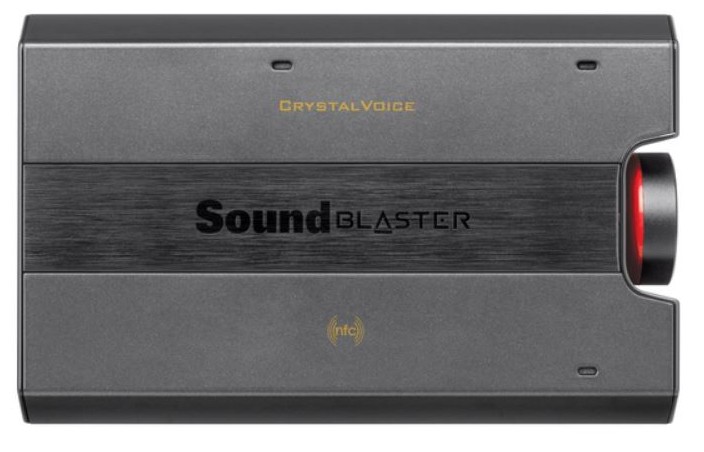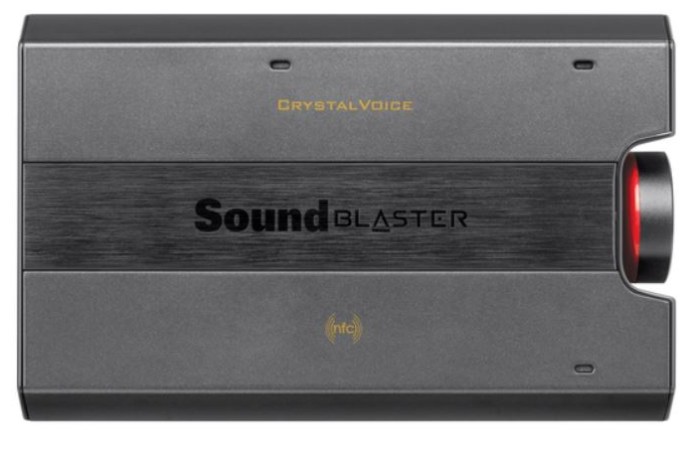 The surrounding casing is in matte black, with the CrystalVoice logo, three ports for the Microphone, and the NFC logo for pairing your devices. The rear of the E5 is covered in a thin foam, with Sound Blaster embossed in the middle.


The sides are triangular in shape, with one side featuring simple information. The other side, however, features the Power/Bluetooth pairing button, SBX button and a low-to-high gain switch. Also a few inches down from these buttons are three small dots that will indicate the battery level when the E5 is powered up.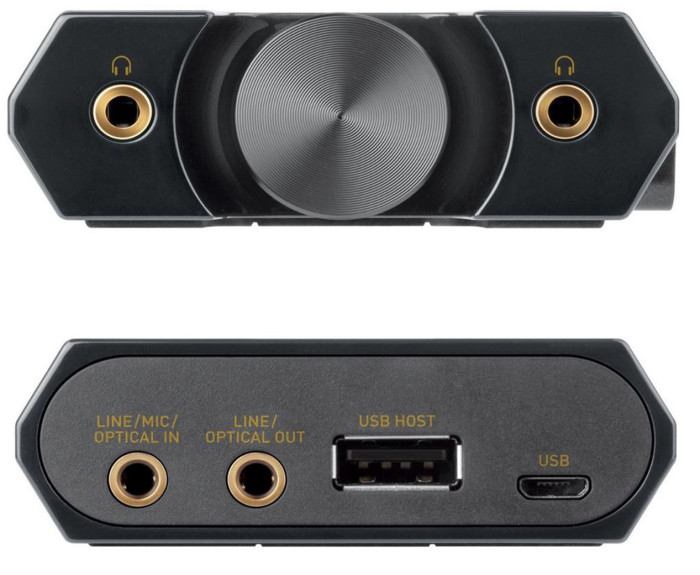 On the ends of the E5 are the connections and volume knobs. On the first end you will find line/mic/optical in. Next to it are the line/optical out, USB Host port, and a micro-USB port for connecting to your PC to utilize the E5 as an external sound card/DAC. The micro-USB port is also utilized for charging the 8-hour internal battery. The second side features a large volume knob that is recessed in the middle; on each side of this is where you plug in your headphones. On a side note, the volume knob doubles as the mute button. Simply press down on it and it mutes; press down to un-mute.
Included in the box with the Creative Sound Blaster E5 are the warranty booklet, user manual, disclaimer, signature Sound Blaster red USB cable, E5 unit and a holster for the E5 that features a microphone stand mount.