Sound Blaster ZxR Sound Card
Sound Blaster has been around since the inception of sound card technology. Back when dinosaurs roamed the Earth, there was "The Adlib Multimedia PC Upgrade Kit" and the "Sound Blaster Multimedia Upgrade Kit". It consisted of a sound card, a CD-ROM drive and a small set of speakers for a mere $369.00, and the CD-ROM drive was 1x speed. Fast forward to today and the Sound Blaster ZxR is light years ahead of its ancient cousin, and by yesteryear standards, barely recognizable as a sound card.
In reality, one would have to specify that this is actually a sound card system, as the Sound Blaster ZxR consists of a mother card, a daughter card and a front dock that lets you plug in speakers and headsets and switch between them without having to plug and unplug devices.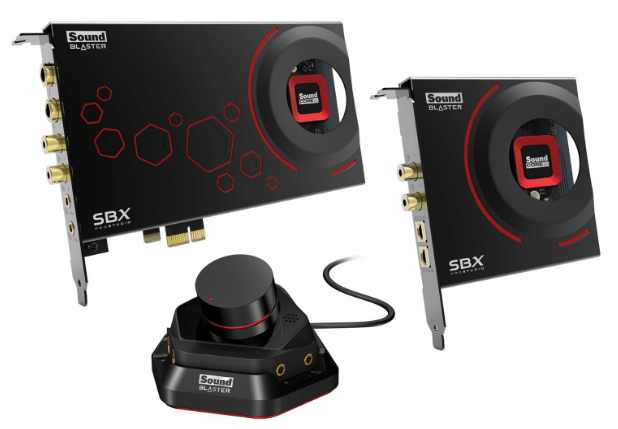 The Sound Blaster ZxR is the flagship offering from Creative Labs and was released among murmurs of driver instability, none of which we encountered. As mentioned earlier, it consists of two cards and is destined to be hooked to speakers, earphones, microphones and receivers and is considered to be audiophile quality. The 600 ohm amplifier and 124 dB signal-to-noise ratio should yield a cleaner sound output than most of the sound cards around. Of course along with the cleaner sound and audiophile quality components comes an audiophile price tag, and the Sound Blaster ZxR can be found at .
Package Contents
Sound Blaster ZxR sound card
Sound Blaster DBpro card
Sound Blaster Audio Control Module
1x Optical Cable
1x Stereo(3.5mm)-to-RCA cable
1x DBpro cable
Quick Start Leaflet
Installation CD containing: Drivers for Windows 7 and Windows 8, Creative Software Suite, User's Guide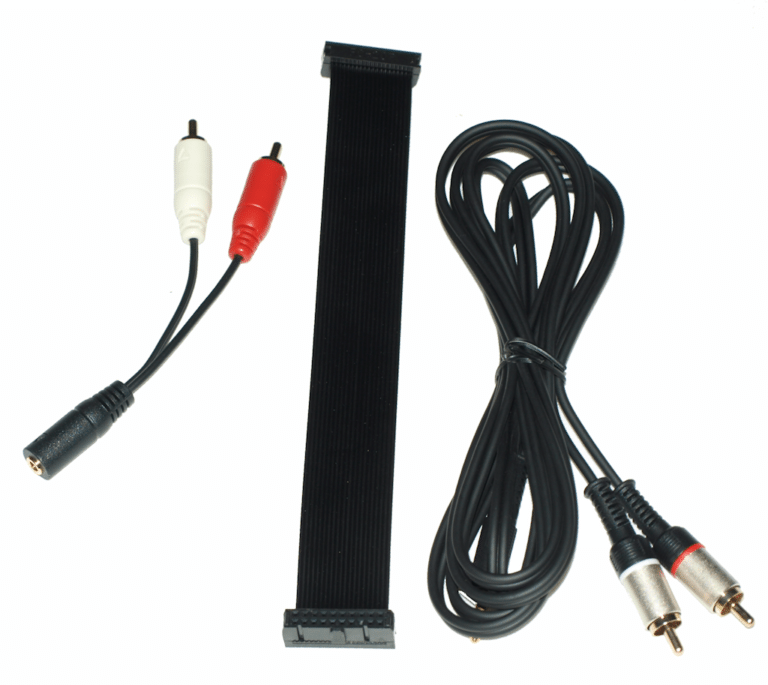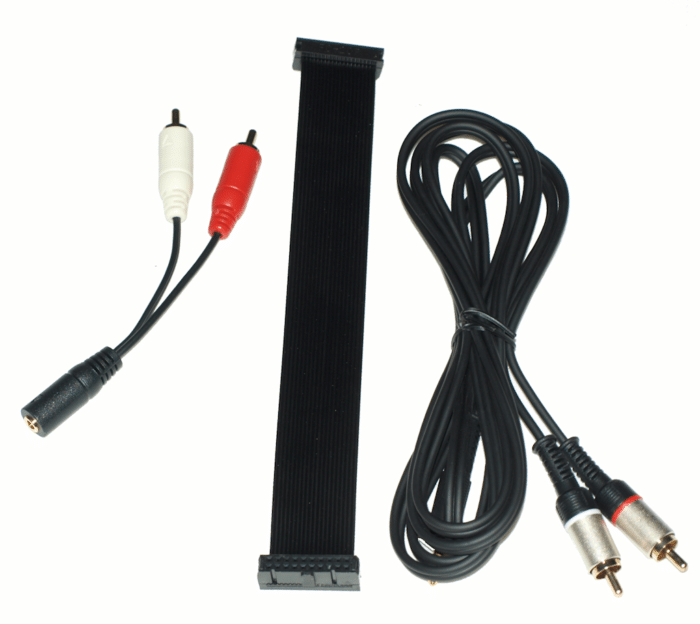 Sound Blaster left nothing to chance and you get all the cables to make the connections for most setups.
Sound Blaster ZxR Features:
124dB Signal-To-Noise Ratio
Pristine audio recordings with ultra low latency
24-bit / 192kHz audio output
Studio-grade content creation
DBPro daughter board
Accessible Audio Control Module (ACM)
Crystal clear communication
SBX Pro Studio technologies
"CrystalVoice Voice Enhancement and Clarity Technology, express yourself and be heard crystal clear in video conferencing, multiplayer games and online chats
CrystalVoice FX, forge your own unique team identity in crystal clear audio; match your voice to your game avatar
High Quality Headphone Amp, supports studio quality headphones with up to 600 ohm impedance
Dolby Digital Live and DTS Connect, connect to your decoder or home theater system through a single digital cable for intense 5.1 surround sound from any source
Headphone/Speaker Switching means you never have to unplug your headphones again, just toggle between your headphone and speakers system with a flip of a switch
High-Quality Audio Cables, enjoy high quality audio listening and recording with easy connection to your entertainment system, amplifier or active speaker via our premium analog and optical cables
Scout Mode, hear them before they hear you, proprietary technology allows you to hear your enemies from further away, giving you a distinct tactical advantage in combat
A signal to noise ratio or SNR of 124dB means your audio will be > 99.99% pure audio which is 34.4 times better than the average sound cards"
Sound Blaster ZxR Specifications:
Audio Processor: Sound Core3D
Audio Resolution: 24-Bit
Digital Audio Convertor (DAC): Burr-Brown
Signal to Noise Ratio (SNR) (20kHz Low-pass filter, A-Wgt): 124dB
Maximum Playback Quality:

5.1 : Up to 96kHz
Stereo Direct: Up to 192kHz

Frequency Response @96kHz:

Front Channel Out : 10Hz to 45kHz
Rear Channel Out: 15Hz to 45kHz
Center Out: 10Hz to 45kHz
Headphone (33 ohms): 10Hz to 45kHz

Frequency Response @192kHz (Stereo Direct Only): Front Channel Out : 10Hz to 88kHz
16-bit to 24-bit Recording Sample Rates: 8,11.025,16, 22.05, 24, 32, 44.1, 48, 96 (kHz)
16-bit to 24-bit Playback Sample Rates: 8,11.025,16, 22.05, 24, 32, 44.1, 48, 96, 192 (kHz)
Maximum Recording Quality: Up to 24-bit/96kHz
I/O Ports (Main Card):

Headphone: 1 x Amplified 1/4″ jack
Speaker Out: 2x RCA (L / R) 2x 3.5mm jacks (Rear, C/Sub)
Microphone In: 1x 1/4″ jack

I/O Ports (Daughter Card):

Line In: 2x RCA (L / R)
Optical Out: 1x TOSLINK
Optical In: 1x TOSLINK

Audio Control Module / Front Panel Connectivity:

Volume Control Knob Built-in Beam-Forming Microphone
Headphone-Out: 1x 3.5mm jack, 1x 1/4″ jack
Microphone-In: 1x 3.5mm jack, 1x 1/4″ jack

600 Ohm Amplified Headphone Output: 80mw TI TPA6120
Swappable OP-AMPs: Yes
Included Accessories: Audio Control Module (with Beamforming Microphone Built-in)
Technology

Audio Enhancement:

SBX Pro Studio
Surround
Crystalizer
Bass
Smart Volume
Dialog Plus
CrystalVoice
Noise Reduction
Smart Volume
Acoustic Echo Cancellation
FX
Focus

Speaker/Headphone Switch: Software Controlled
Dolby Digital Live: Encoding
DTS Connect: Encoding
Upmixing of Stereo to Multi-Channels: SBX Surround
DTS & Dolby Digital Decoding via Cyberlink PowerDVD Download: via 3rd party software download
Scout Mode: Yes
EAX: EAX 5.0 HD
Max.No. of 3D Voices: 128
ASIO: ASIO 2.0 support at

16-bit/44.1kHz
16-bit/48kHz
24-bit/44.1kHz
24-bit/48kHz
24-bit/96kHz with direct monitoring

Compatible With: PC – PCIe x1 Connection
Operating System: Windows 7/8
Warranty: 2-year in EU, 1-year worldwide