Unboxing the EVGA TORQ X5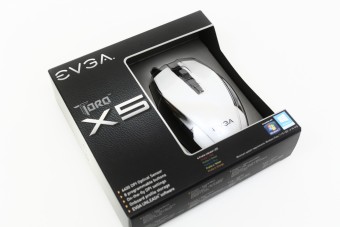 Starting off with the packaging, EVGA uses a standard box with a cutout window that shows us just what the TORQ X5 mouse looks like. EVGA also includes some of the features and capabilities of this mouse on the front of the packaging.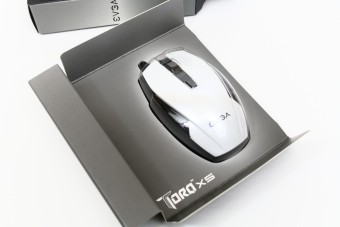 Removing the mouse from the confines of the packaging was fairly straight forward, and did not require a lot of muscle to do so. EVGA did do a good job on ensuring that this mouse would be well protected from the rigors of shipping, while also making it easy for us consumers to remove the contents.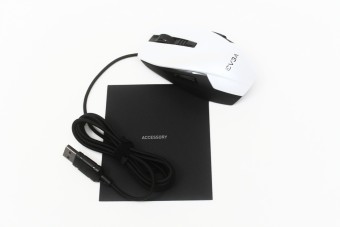 EVGA does include a small, foldable insert in with the TORQ X5 mouse. This is where the added accessories are kept.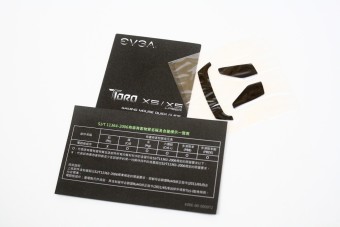 Opening up the small cardboard accessory box, we see that EVGA does include an extra set of mice skates, and a multilingual user manual.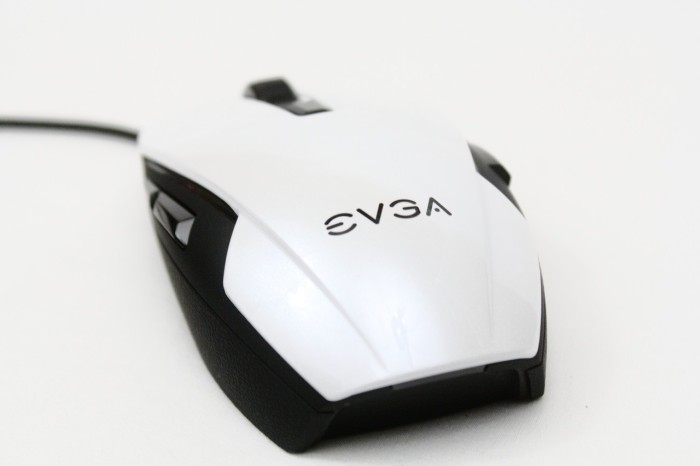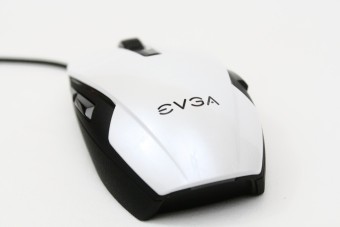 Looking at the backside of the EVGA TORQ X5 mouse, we can see that this device does have some nice, clean curves to it.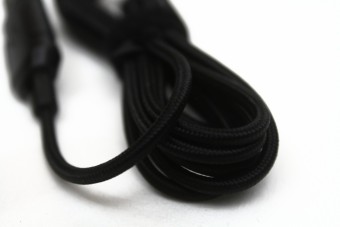 The USB cable is of a braided design, and is surprisingly flexible. I have used other mice in the past that utilized a braided USB cable, but they always seemed to be a bit stiff. It is good to see that EVGA ensured that their USB cables allow for flexibility while we use their mice.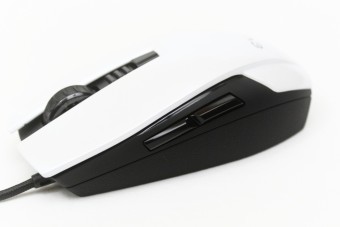 Moving over to the left side of the mouse, EVGA includes two programmable buttons. These are placed in a way where even people with smaller hands can quickly use these buttons without having to shift their hands to push while we are gaming on our favorite game, or using our favorite program that benefits from macro key strokes.
Note: Autocad is one of many programs that use a lot of different key commands to do a specific task, a bit more on this a little later.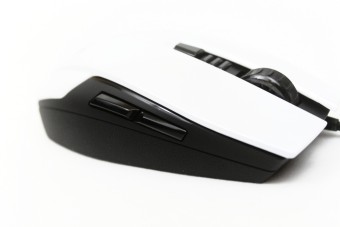 Rotating the mouse 180 degrees to the right side of the mouse, we can see that EVGA also includes two more side buttons. This makes perfect sense, as this mouse is meant to be ambidextrous, meaning it can be used by left or right-handed people.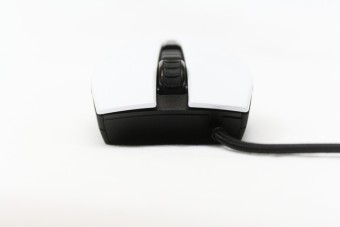 Looking at the front of the EVGA TORQ X5 mouse, we can see that this mouse still retains is rather nice smooth contours. This mouse indeed retains a symmetry that can be utilized by either right or left-handed users.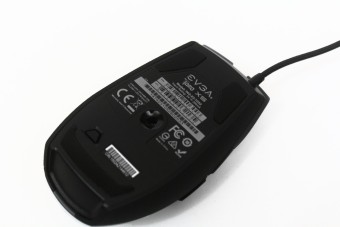 Looking at the bottom of the TORQ X5 mouse, we see that it provides us with pretty simple layout. There is a button that allows us to switch profiles if you plan on moving this mouse from one computer to another while not loading the program onto the other computer, using the internal memory on the TORQ X5 mouse.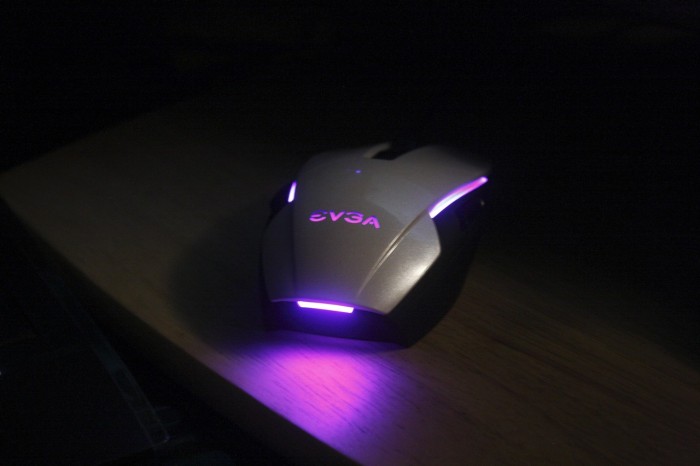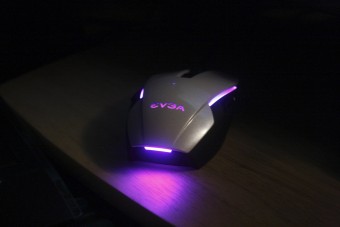 After loading up the EVGA driver for the TORQ X5 mouse and updating the firmware of this mouse to the newest firmware, we will be given a few extra lighting options.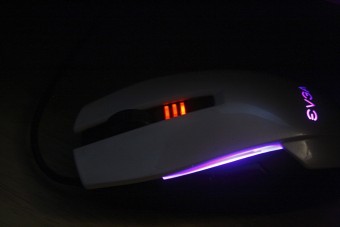 EVGA also allows us to adjust the DPI of the mouse on the fly. Anywhere from 800DPI to 6400DPI is acceptable, and this is done with the small button that is centered on top of the mouse. There are three red LEDs that inform us which DPI setting we are currently using. These stages can be adjusted with the driver from EVGA's website.