SilverStone Tundra TD03-E, A Closer Look Continued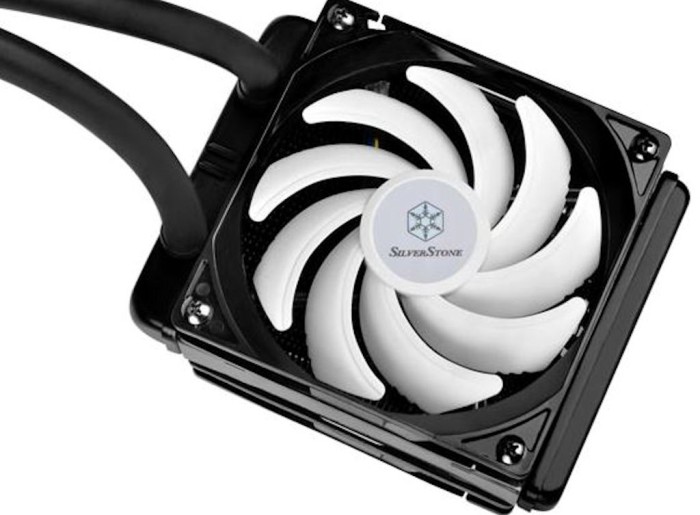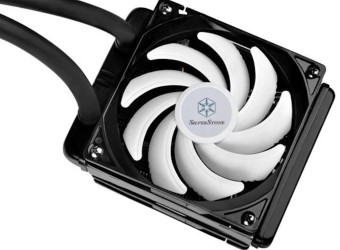 There's a look at one of the two fans provided with the SilverStone Tundra TD03-E. The model on both fans is AP1225M and in case you don't speak SilverStone that's an AP series fan AP12 25mm 12v .30a fan. No information was available on it on the SilverStone website so you may be getting a glimpse of the future.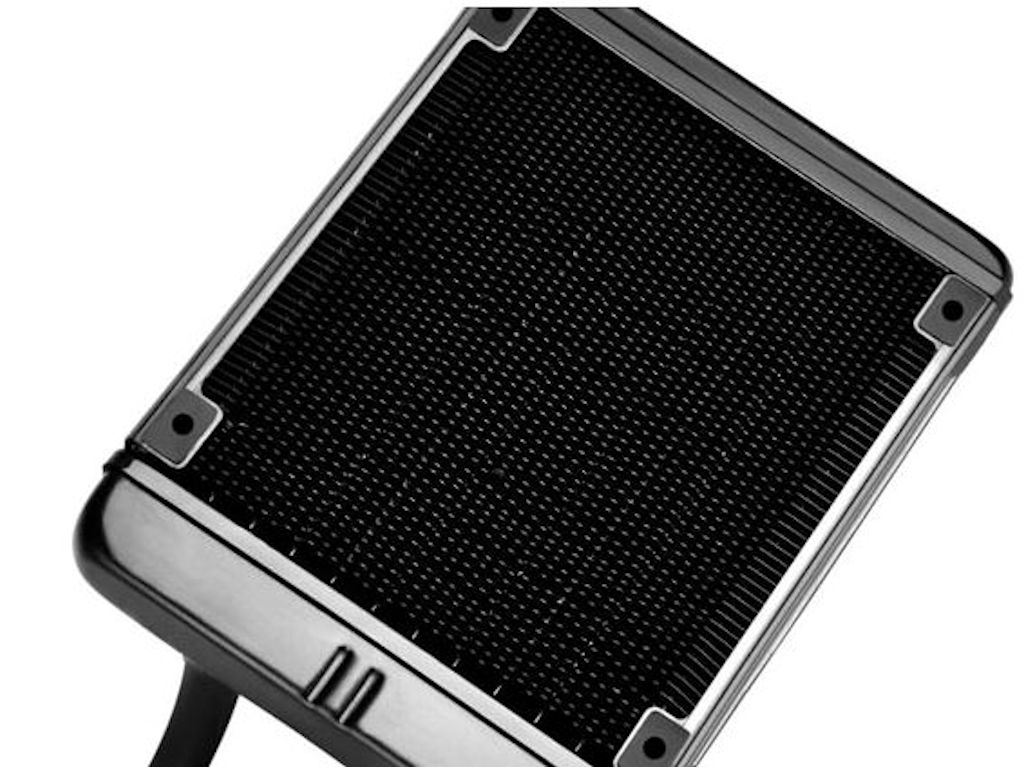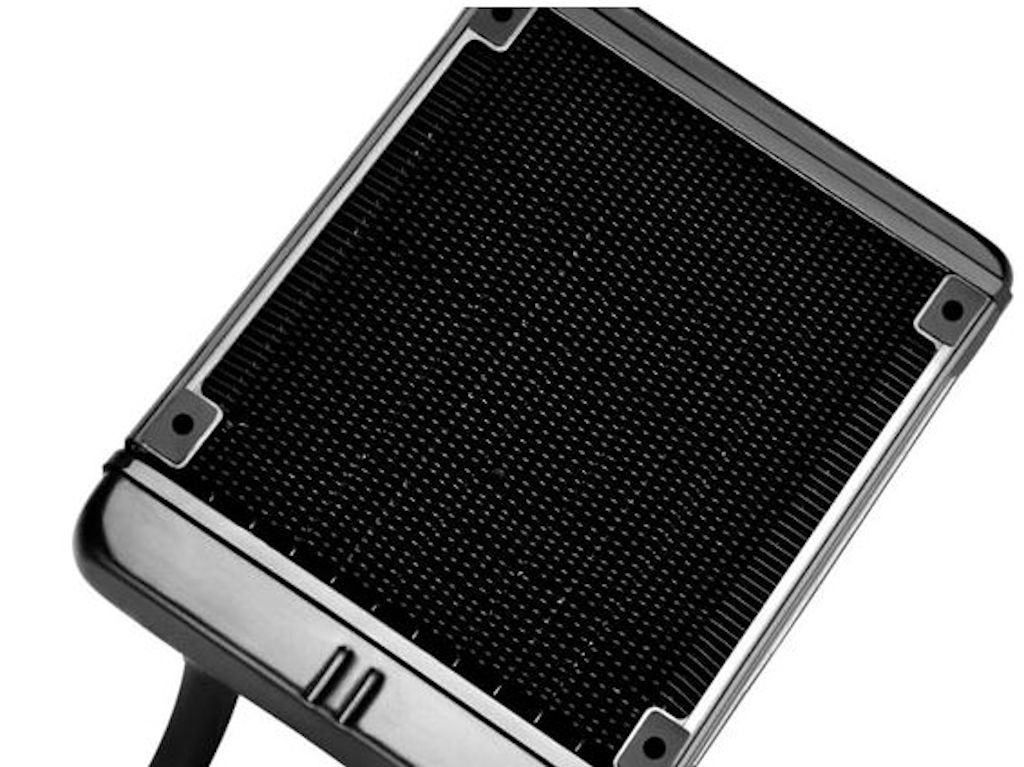 The radiator itself is a 159mm (L) x 124mm (W) x 27mm (H) aluminum single radiator for one or two 120mm fans. Most all in one kits we've seen out of the box include one fan leaving you to go to the wallet to purchase the second one for push-pull. Extra expense, extra shipping and that usually leaves a bad taste in our mouths. Vendors should include the second fan and not hold us hostage for the addition 10 – 20 bucks to have a matching fan.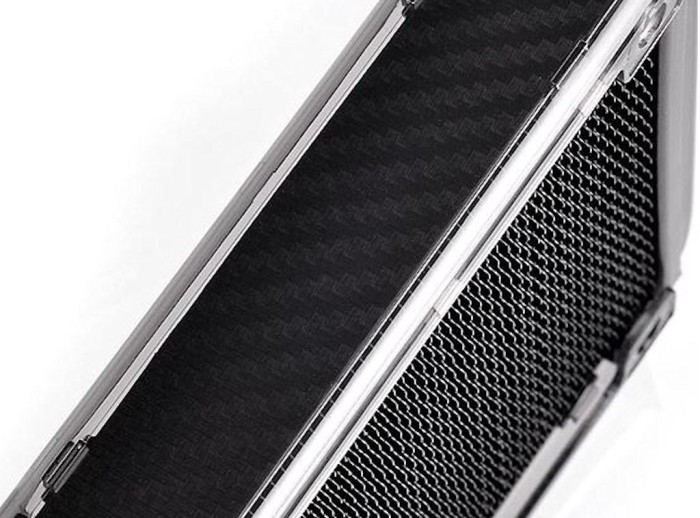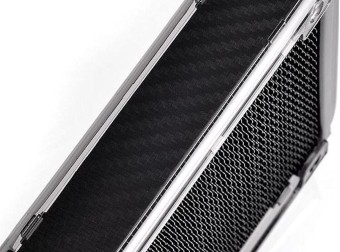 The side of the radiator has an understated checkerboard pattern and is barely 2mm wider than a 25mm Fan so front to back you're looking at a 77mm stack of cooling goodness. That should give you an idea if the Tundra TD03-E will fit in your chassis design.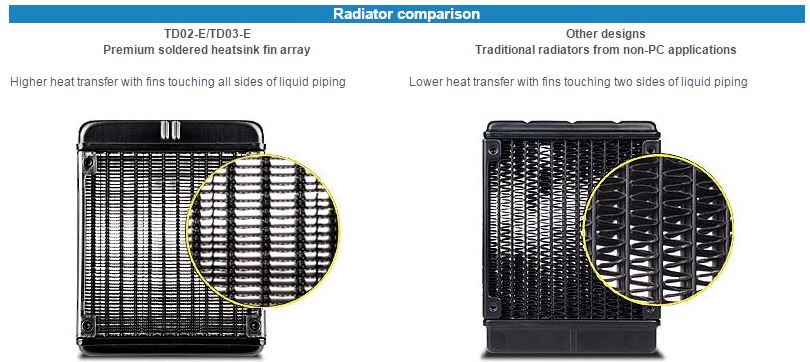 A fundamental difference in radiator designs is SilverStones premium soldered heat sink fin array, the heat sink fins touch all sides of the liquid cooling. Traditional radiators still use a non-PC optimized heat sink fin array. Don't believe us, go look at the radiator off a 50-year-old car, that's the radiator design still used my most PC radiator companies. The advantage fo the modern SilverStone design is up to 40% better cooling than traditional radiators. Not only does the fin heat sinks contact more cooling tubes but allows better air flow, more air flow better cooling.
Now lets take a look at the Raven RV01 with the hulking Noctua NH d14 with 2011v3 adapter kit.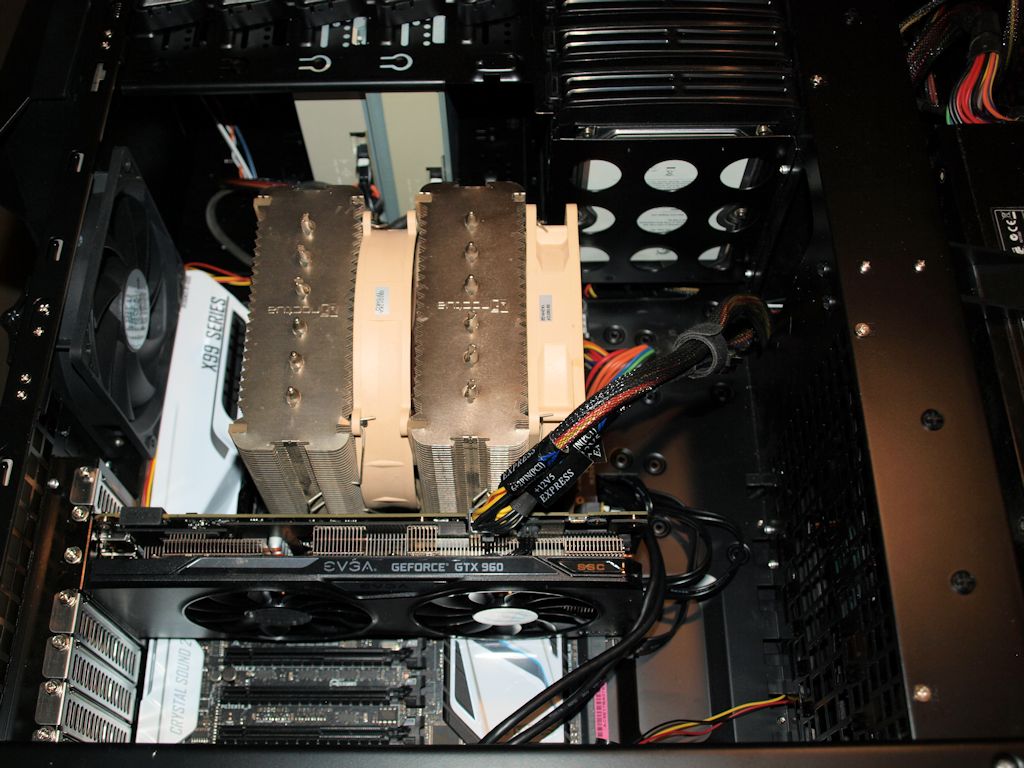 The clearance between the GPU and the Noctua is about one half-inch, it obstructs all 8 ram banks on the Asus X99 Deluxe and though it is one of the highest end Air Coolers it obstructs chassis airflow considerably.
Not the after shot with the SilverStone TD03-E.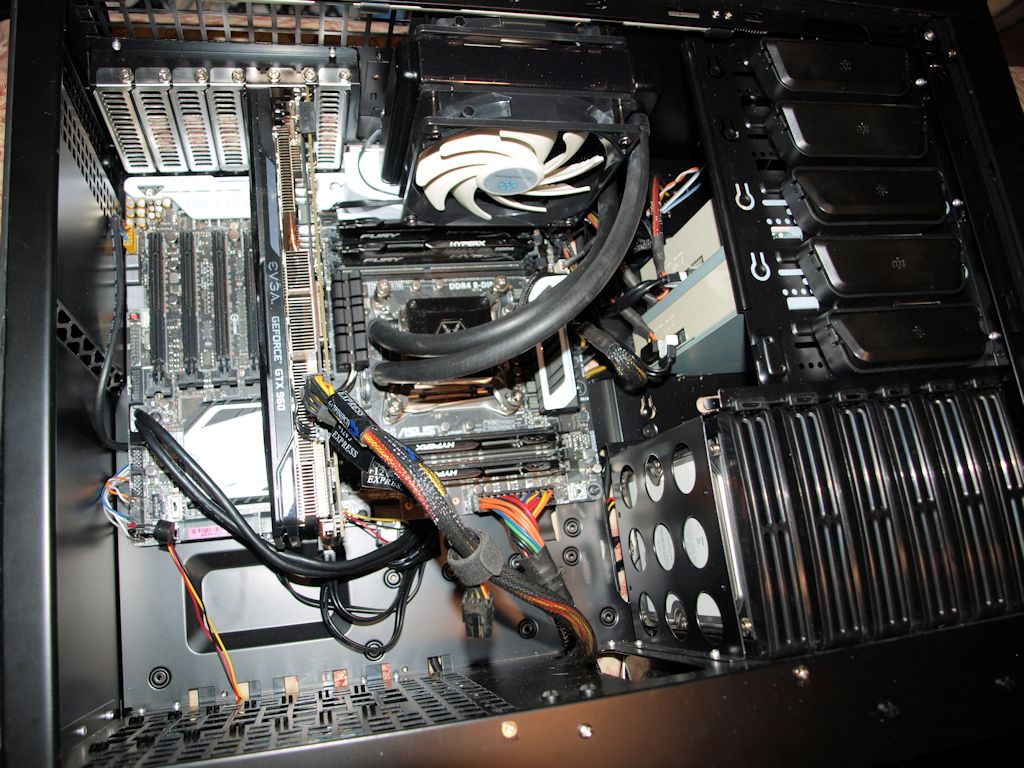 Not that's a much cleaner easier to work around motherboard area. One ram slot is partially obscured but if need be pop 4 screws off one fan and we have full access to the bank. The chassis airflow is much better with this setup.