SilverStone Tundra TD03-E, A Closer Look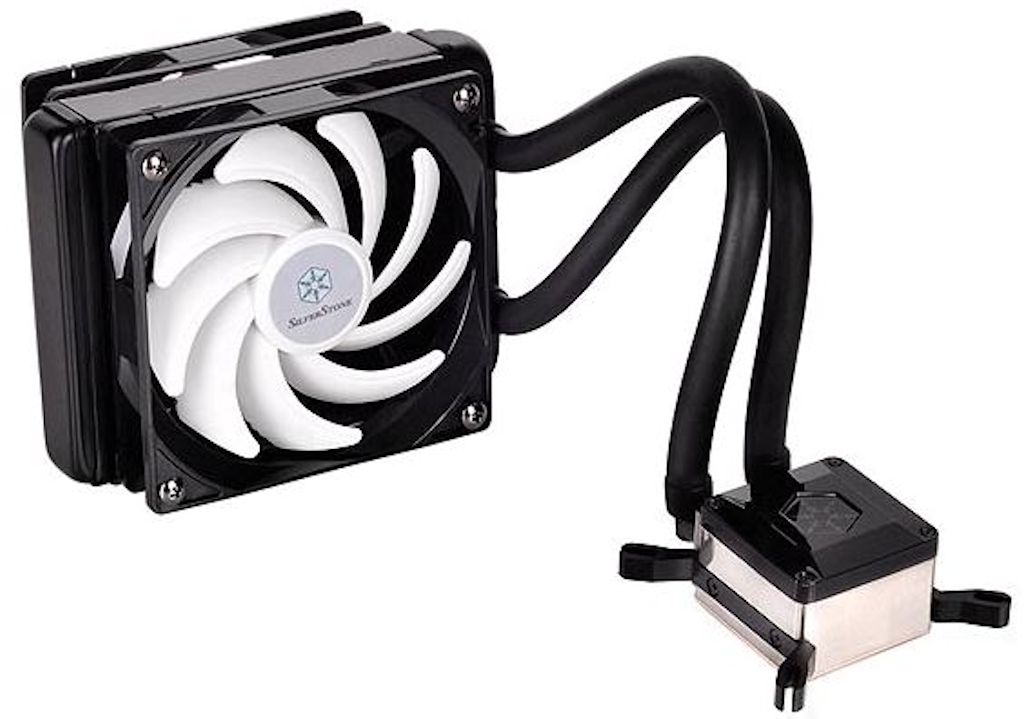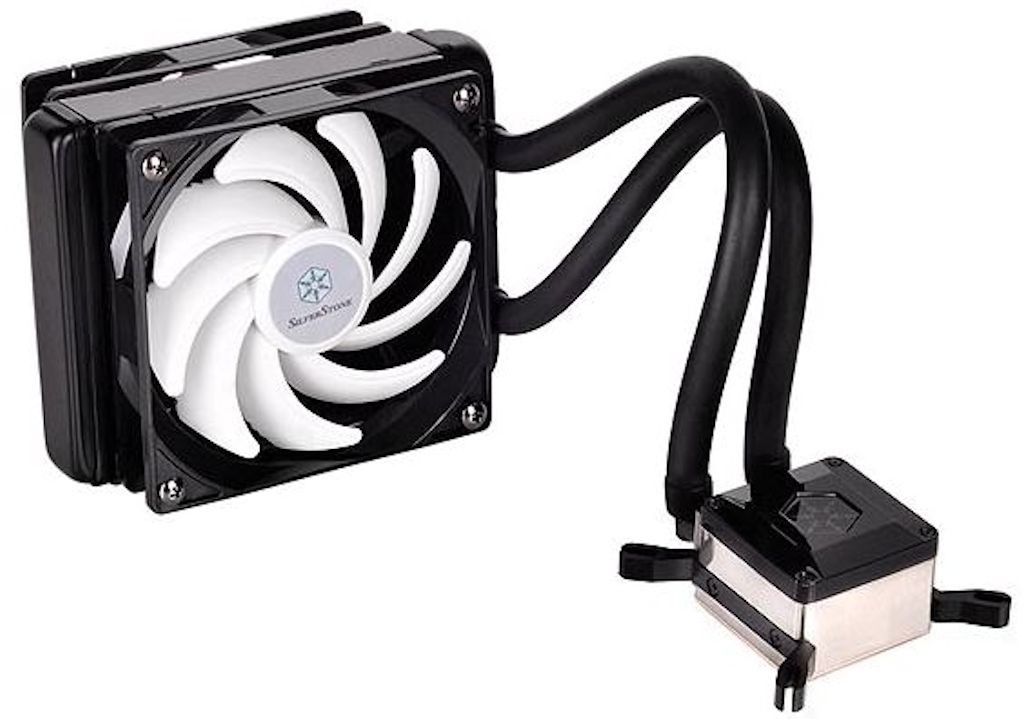 Built with simplicity in mind it's as simple as bolt on the interior chassis fan, run bolts through the fan that exhausts from the chassis and your connected to the chassis itself. On 2011v3,  screw 4 adapter bolts into the CPU hold-downs, drop the block over the screws and tighten it down with spring tension screws. You can use the two PWN to one connector if needed but we just hooked the in block pump to the CPU fan header, one fan to the optional CPU fan header and the second fan to an open header and tucked the wires out of sight. Under 15 minutes we were up and running tests that should tell you how easy it was. Now for motherboard models that have through the board mounting holes you may need the back plate which we would expect to take a little longer.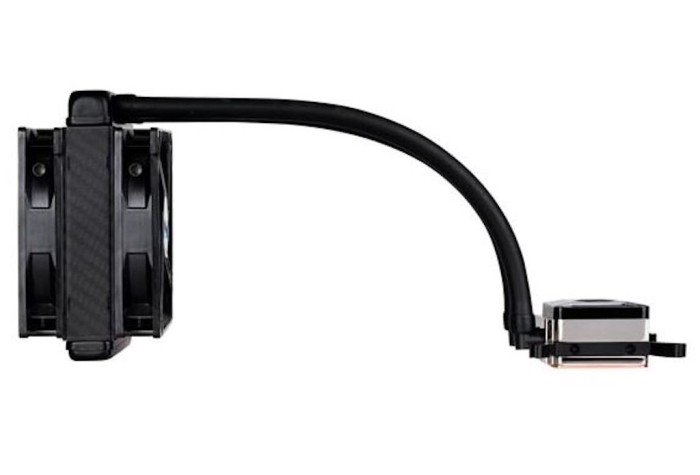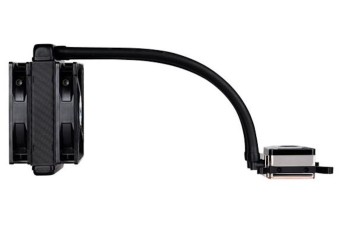 Do a little pre-planning and dry fitting before you mount the SilverStone Tundra TD03-E and that's what your mounted configuration can look like. A little later we have a shot of the Noctua NH d14 int the Raven RV01 then a shot of the SilverStone Tundra TD03-E  mounted for comparison. Just those two images will be enough to sell you on the Tundra.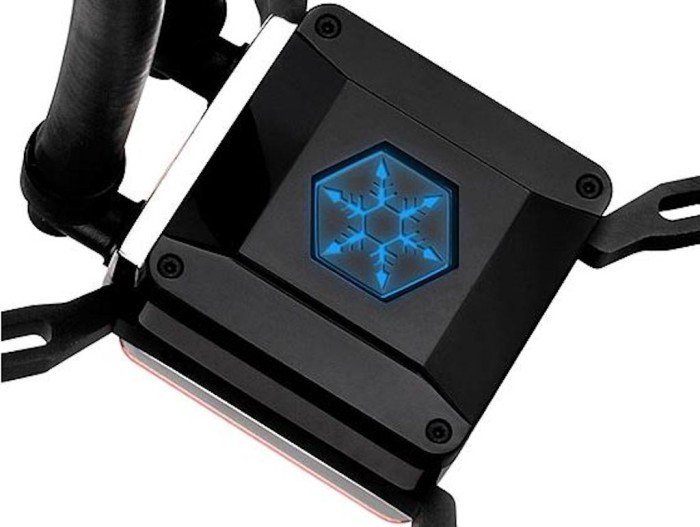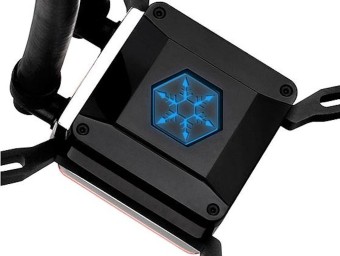 A nice touch we didn't even suspect was the water block / pump lighting up when we fired the Tundra TD03-E up. The understated lighting draws the eyes nicely but doesn't detract from all the other bling on your rig.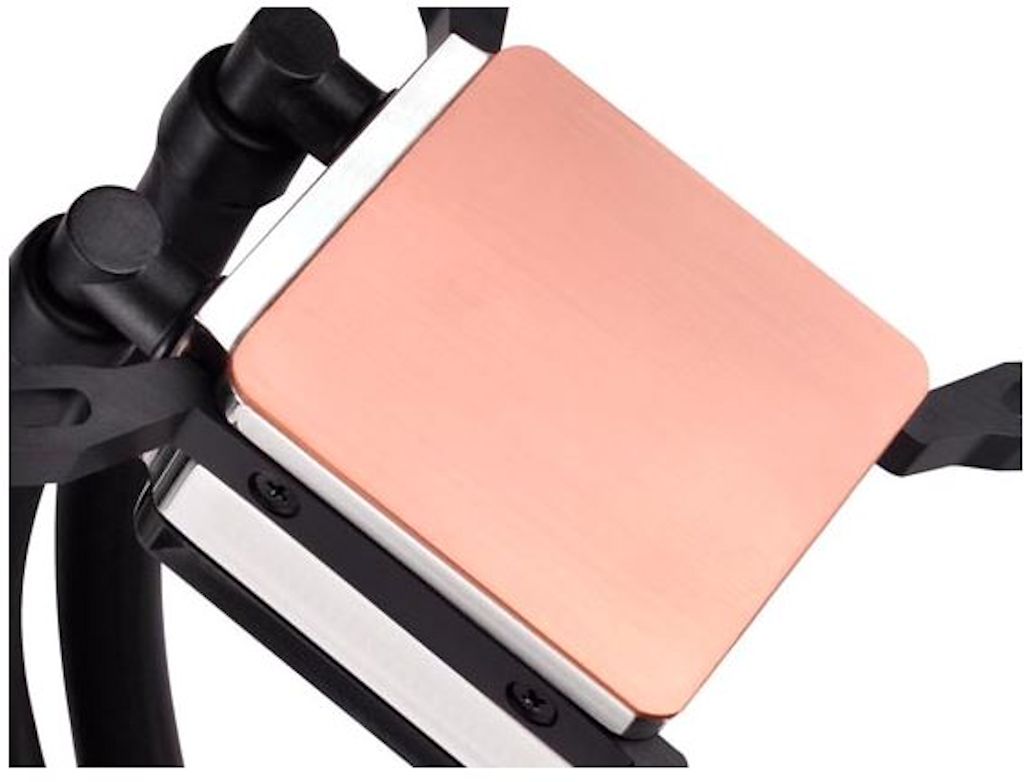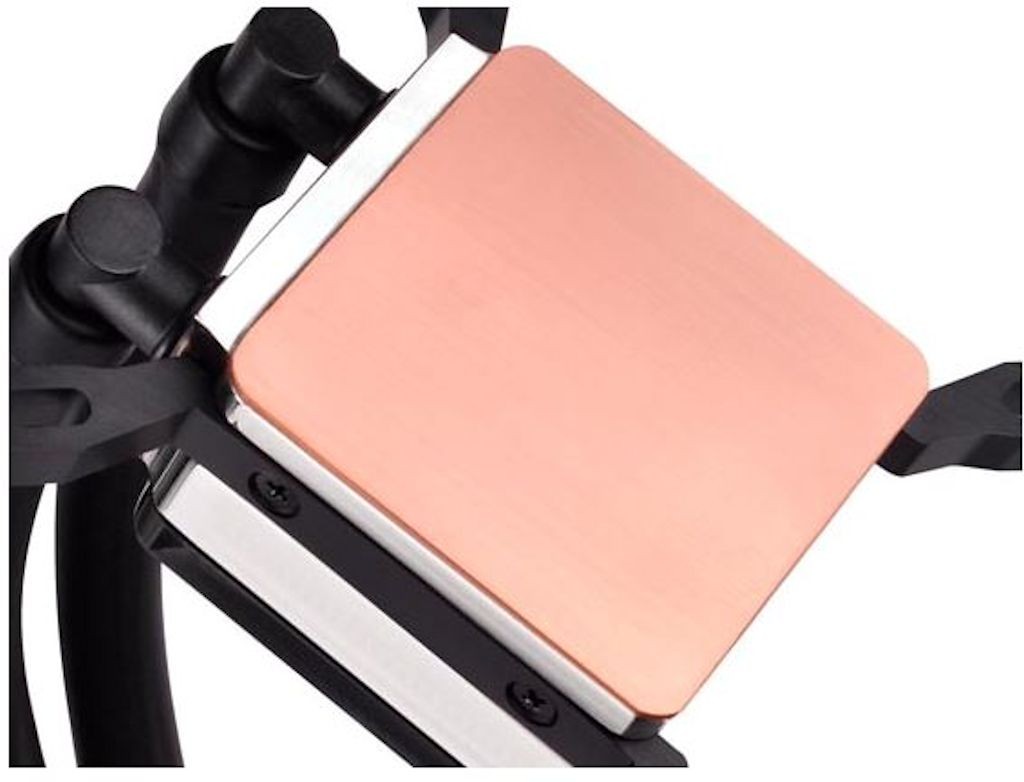 There are a few milling marks on the SilverStone Tundra TD03-E but not enough to make us want to Lap (polish) the water block. Now put your thinking caps on here and decide whats missing from this image. What's missing is the bottom of the water block in the Tundra TD03-E has no screws. Once again SilverStone has come up with revolutionary technology and the water blocks business end is free from screws and imperfections allowing a better heat transfer. The 2011v3 CPU's aren't by any means small and the water block over hangs the CPU on each side by a good 1/4 inch, that's just more screw free copper to soak up heat and transfer it to the liquid medium. Notice the solid nickle coated extruded aluminum sides of the water block, all one solid piece of aluminum specifically designed to maximize heat flow.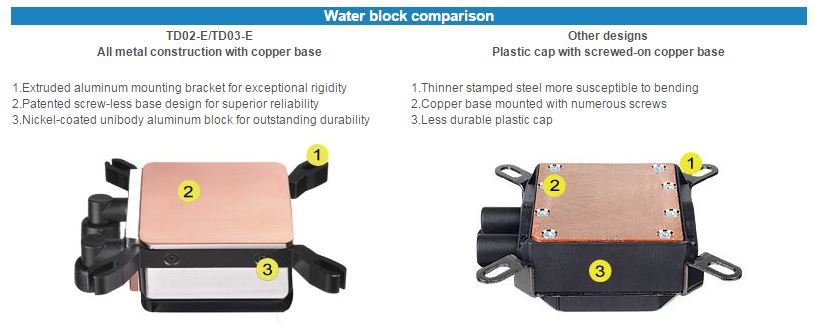 We borrowed this graphic from the folks over at SilverStone to show the common differences between all-in-one cooling solutions.
1. The SilverStone TD03-E had solid aluminum (substantial) mounting brackets that we can only describe as Military grade (or above) while other solutions we have seen only offer flimsy stamped steel hold downs. Normally the flimsy stamped steel hold downs come in 3 or 4 different configurations for different CPU sockets and merely sit on top the block and are easily bent. Easily beny hold downs mean worse performance from a block that's not held down uniformly.
2. The SilverStone Tundra TD03-E has a solid unbroken brass CPU contact surface while every other solution we've seen has a multitude of screws holding the block together. Those screws aren't made of copper and don't conduct heat as well as copper so your losing efficiency for every screw on the copper surface.
3. Nickel coated aluminum Unibody on the SilverStone Tundra TD03-E as opposed to a plastic body on most other all in one Liquid Cooling Solutions. We much prefer the nickel coated aluminum not only is it more durable but plastic is a horrible thermal conductor so the Nickel coated aluminum body of the block contributes to it's over all efficiency,
Like any other product often the devil is in the small over looked details. Where other companies decided to maximize profit and use stamped steel and plastic SilverStone decided to use Copper Nickel and Aluminum. It's not really a hard choice here, state of the art metal All in One that maximizes heat transfer or plastic that maximizes profit. It's not hard to tell a company that takes more pride in its product that it does in its profit.