Raven RV01 Chassis – A Closer Look
What better way to show the inspiration for the SilverStone Raven RV01 than simply show it with a stealth fighter. We've seen the Raven RV01 literally compared to a Raven when in reality the inspiration is a stealth fighter inspired design. Revolutionary in 2008 its sleek design stands the test of time and with a few updates still one sleek sexy chassis.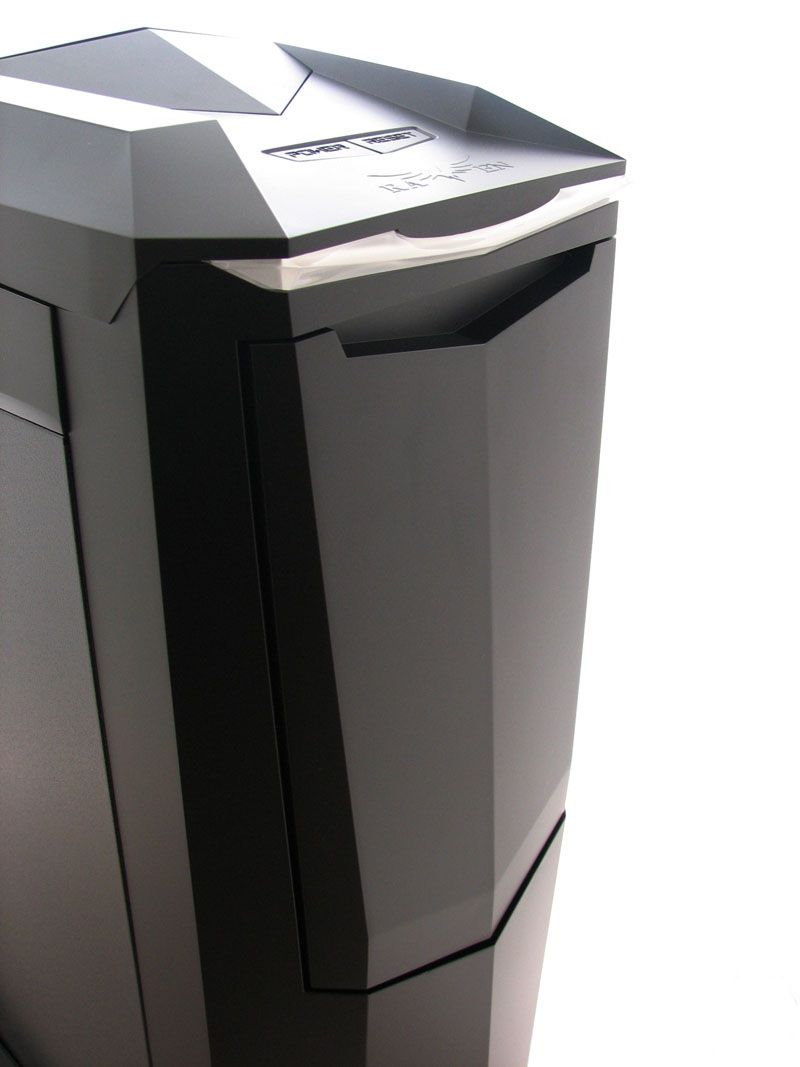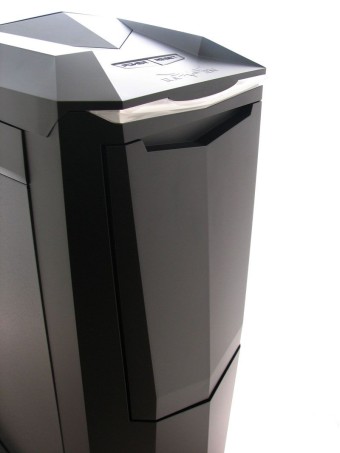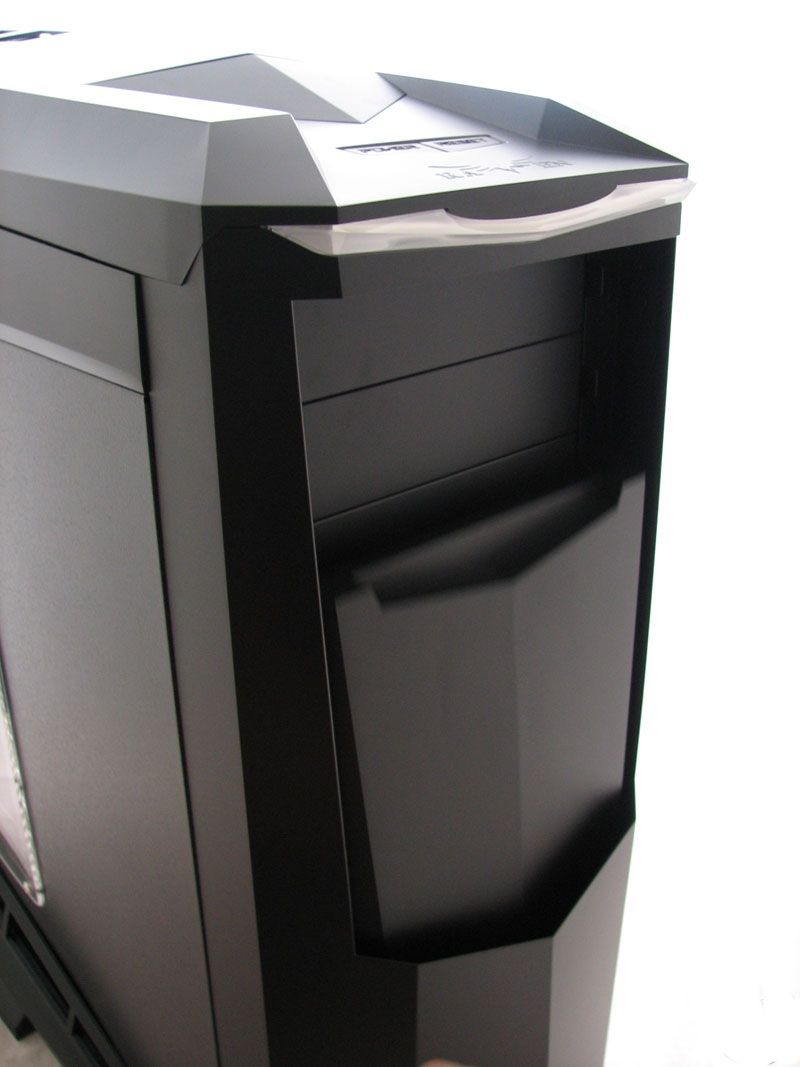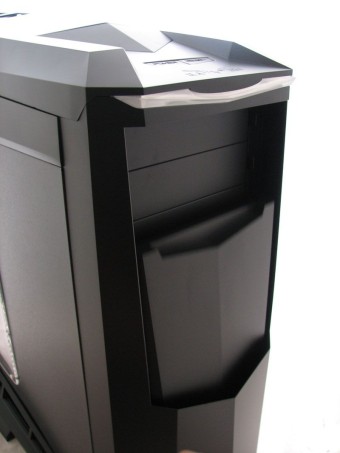 One thing that blew us away is the sliding door on the Raven RV01, push it down until it locks into place but when your done with the five 5 1/4 inch external drive bays give it a little push and it slides up and locks into place under its own power. Much like a fuselage on a fighter jet slides into place. A feature no one would have missed if it weren't designed into the chassis, but after seeing it in operation one you wouldn't want to live without. It just adds to the wow factor of an already sleek chassis.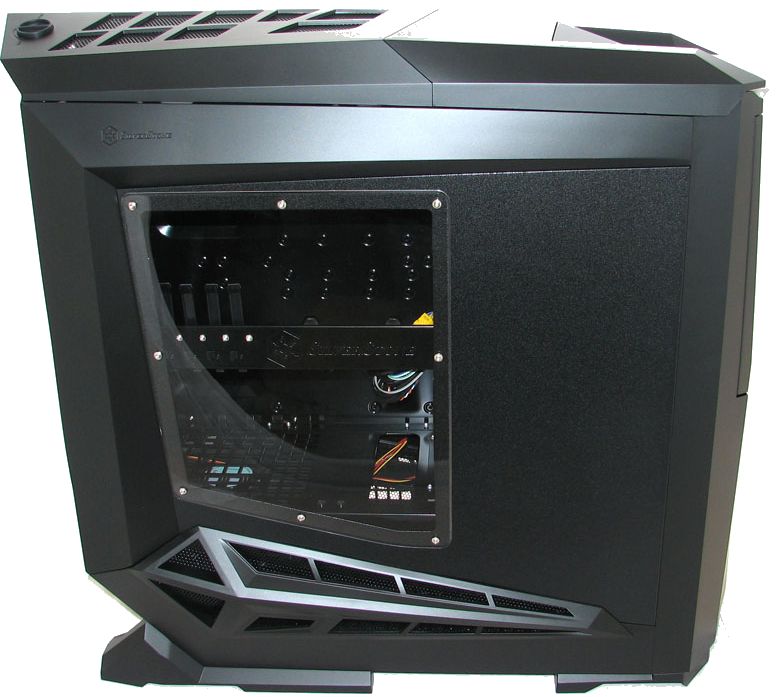 Fitted with a half window when you get your motherboard mounted it will look directly in on your dream creation. The sleet fighter jet like design on the bottom is actually a black mesh filter and if you light your chassis it will show accent lighting through the mesh.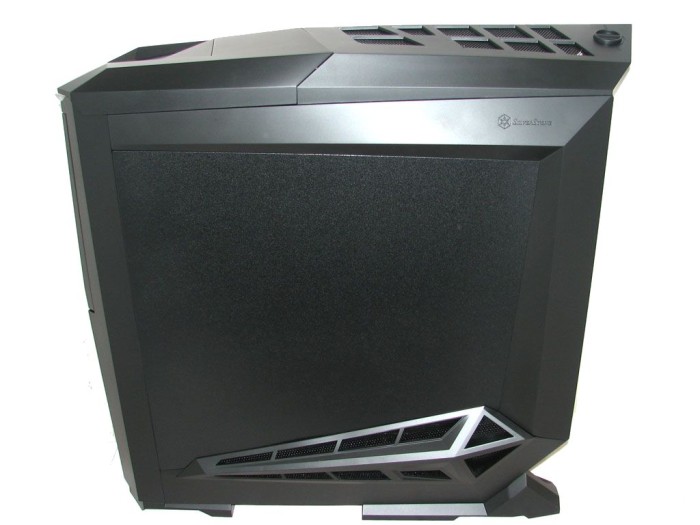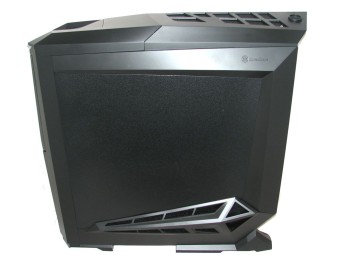 The right side of the chassis is fairly unremarkable except for the Fighter Jet vent which is just as well there's little point in showing the back of the motherboard mounting area.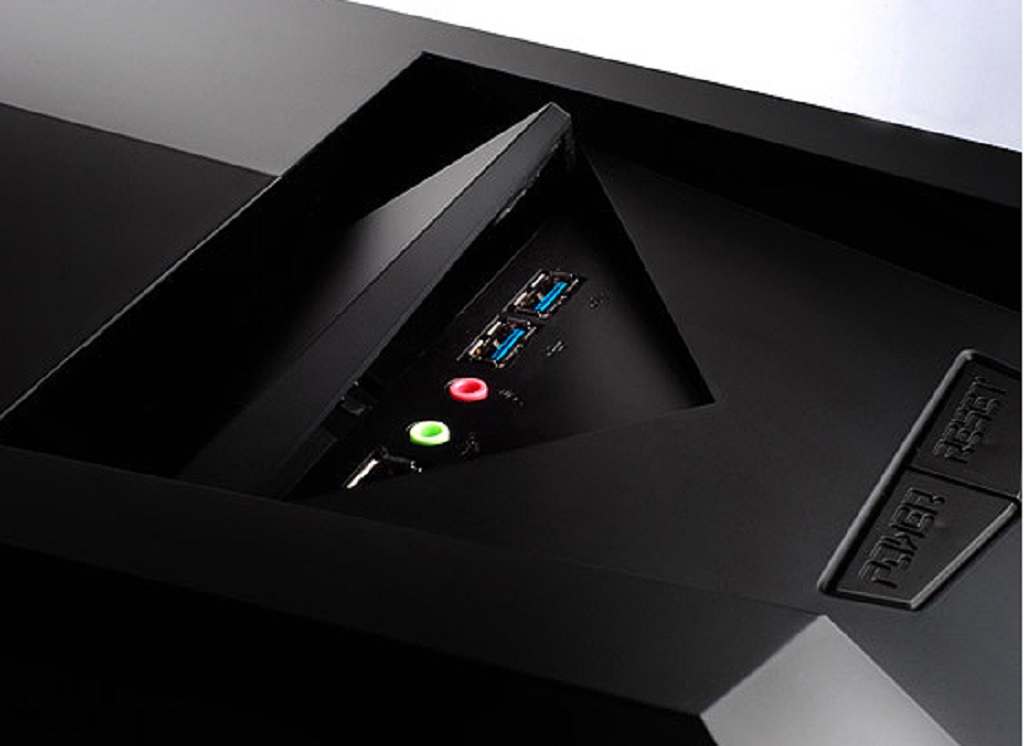 The SilverStone Raven RV01 uses a Stealth I/O door to cover the two USB 3.0 ports, audio, microphone and Firewire ports. Up on the front you can see the much appreciated power and reset buttons which are large and easy to hit. Many chassis hide some puny little button along the side of the front bezel and your left groping your own chassis to find the magic button.