As some may know we are very fond of the Synology series of NAS-storage here at Bjorn3D.com. In fact I have several Synology-NAS-units working together in various places handling backups, media storage and other tasks. Synology now have expanded their Plus series of high.end NAS-units with the DiskStation 1515+ and 1815+.
Both these new NAS-units are based on the new Intel Atom plattform. They feature a C2000 family Quad-Core Intel Atom running at 2.4 GHz which has support for Intel® AES New Instructions (Intel® AES-NI) encryption and they also come with support for up to 6 GB of memory which will help performance. These are quite large NAS-units with support for 5 or 8 drives so they are mainly aimed at smaller business or advanced home users (like me) which can benefit from faster encryption performance and better performance for virtualization.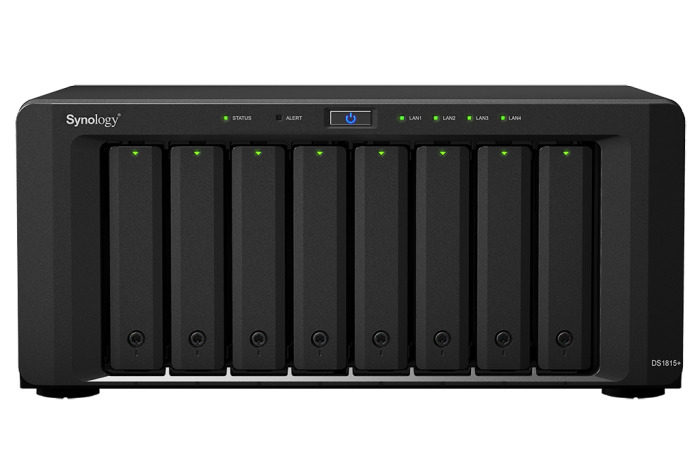 As expected they both come with Gigabit LAN ports which support Link aggregation and failover, crucial for many business that do not want any downtime. The speced writing speed exceeds 420 MB/s for DS1815+ and 390 MB/s for DS1515+ which Synology claims is double the performance of their predecessors while the Read speed is around 450 MB/s.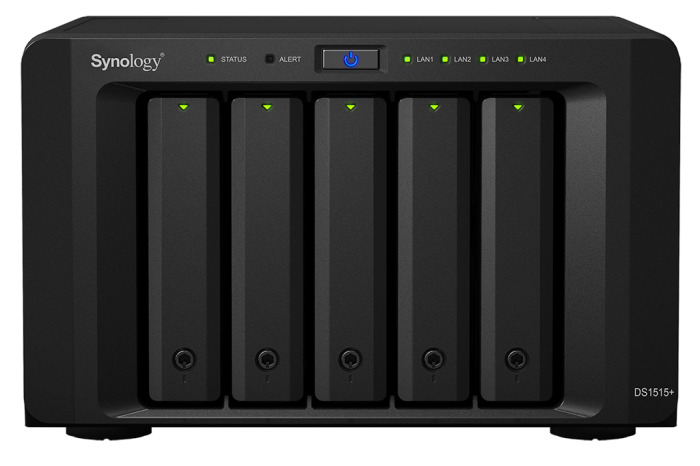 The DS1515+ can scale up to a raw capacity of 90 TB while the DS1815+ can scale up to 108 TB using the DX513 expansion units via eSATA, plenty of space for most small businesses and advanced home users.
Of course the DS1515+ and DS1815+ run DiskStation 5.1, in our view almost one of the main reasons for choosing Synology as it is one of the best NAS-software we have used and which gets better with each revision.
Both the DS1515+ and DS1815+ are now available in Europe/US.
For more details on the DS1515+ and DS1815+, please visit the following pages:
https://www.synology.com/products/DS1515+