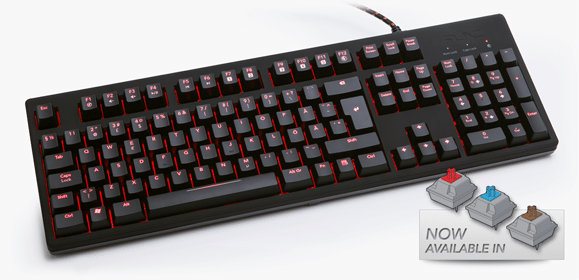 When we tested the Func KB-460 keyboard a while ago we found it to be a very nice and affordable keyboard. The original uses Cherry MX Red switches but Func has now also released two new versions that can be had with both Cherry MX Blue or Brown mechanical switches giving the user a choice to get a Func KB-460 regardless which type of switch he/she prefers.
"We design our products for our customers, with functionality as our focus"says Calle Conradsson, Brand Manager for Func.  "When it comes to mechanical switch types, the decision can be very subjective, largely relying on a user's personal preferences.  The choice to offer additional Cherry MX mechanical switches was a direct result of customer feedback."
Head over to this page to find out where you can buy the keyboard.